I love how cosy it is, how accessible it is, and the fact that it is in Hawthorn. As Melbourne continues to be saturated in the CBD and in general with cafes, it's interesting seeing interesting, and very good, suburban restaurants pop up. I know Hawthorn's not super suburban - but it ain't the city.
From the get go Vaporetto is cosy and intimate, as you squeeze your way through the front bar where Aperol spritz and Sangiovese are poured cheerfully, and are seated in the restaurant.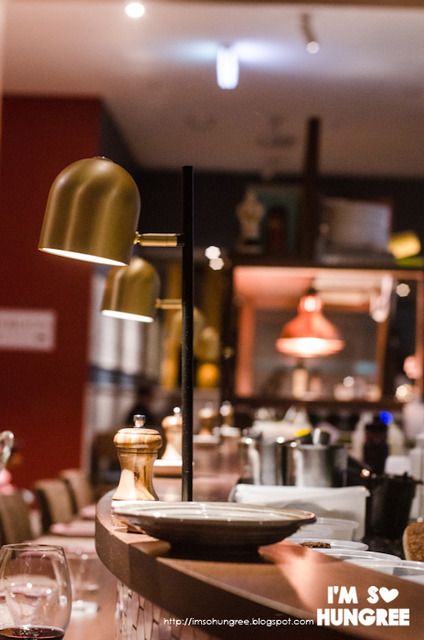 There are various seating options, from your standard tables, the outdoor courtyard, the mezzanine, and my favourite spot - which we were lucky enough to get, right by the kitchen where one becomes mesmerised by the sights, sounds and smells.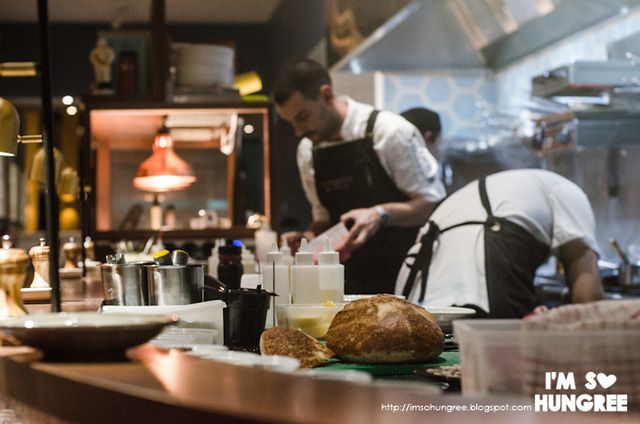 As the name suggests, Vaporetto is inspired by the owner's love affair with Venice, and the food is quintessential Italian - Venetian classics to be more specific with all the best that Melbourne has to offer. It's casual and light, but elegant food that packs a punch.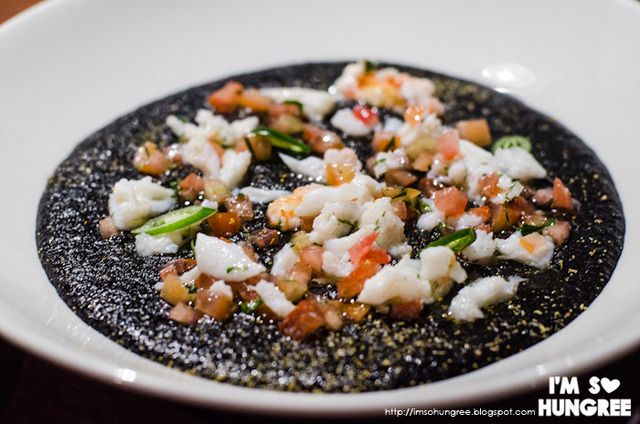 Soft squid ink polenta with dressed Spanner crab, parmesan, chill and wild fennel pollen to begin with was just beautiful. Comforting, but so vibrant as well, with a solid kick of chilli and a bit of richness from the parmesan too.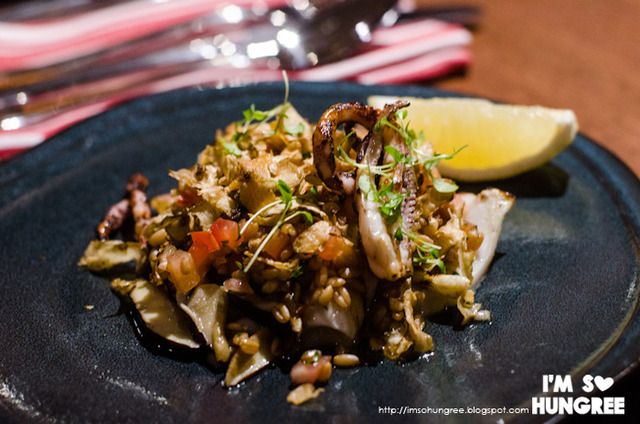 Grilled calamari with pine mushrooms, Jerusalem artichoke, smoked eel and farro was also beautifully balanced, a seafood dish that was surprisingly earthy and very appropriate for autumn. Loved the char on the calamari too!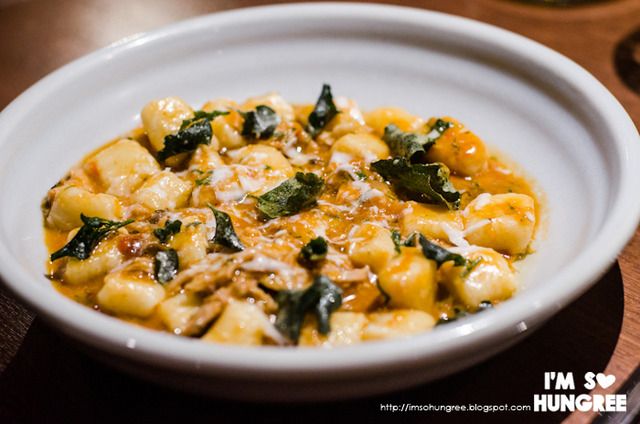 The mains are pure comfort. Brad's gnocchi with rabbit argue, porcini, black truffle, salt bush and truffled Pecorino is everything you want in this weather at the moment. Fluffy, light gnocchi, crisp fried salt bush and just overall hearty goodness. I definitely poked my fork into Brad's plate a multitude of times.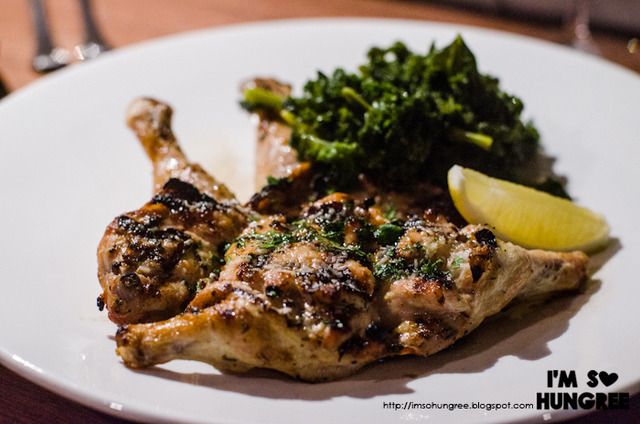 I on the other hand, opted for the Hunter Valley spatchcock, butterflied and marinated with white truffle and sage which had me reminiscing of a similar style dish my last visit to Italy some years ago. I love how simply it is presented, just beautifully cooked spatchcock that is juicy and moreish, simply but deliciously marinated. This is really my kind of food.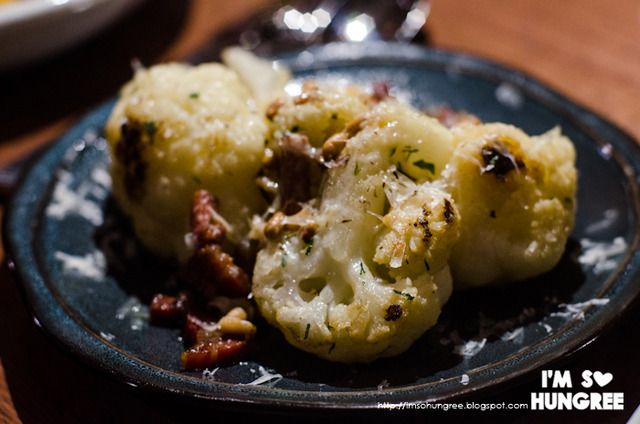 I'm such a sucker for cauliflower, so of course had it with pancetta, hazelnut and pine nuts, parsley and truffled Pecorino on the side. Loved how tender the cauliflower was, and it's really just a marriage made in heaven with cheese and pancetta no?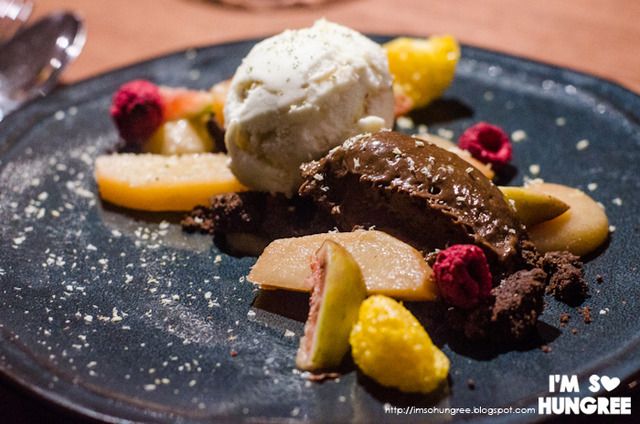 To finish, roasted quinces, chocolate and fig and mascarpone ice-cream. Another beautifully balanced dish, that Brad actually tucks into as well as it's not too sweet. I'm not usually a fan of quinces, but I enjoyed the smooth texture that Vaporetto managed to get and the chocolate is just insanely cocoa-y and lovely.
Vaporetto really hits a sweet spot in Hawthorn, absolutely breaking every Italian restaurant cliche. The food is vibrant, full of flavour - and quite unexpected (I mean spanner crab and polenta?). The atmosphere is warm and cosy and hospitality is true Italian style - like you're in their home. Could you ask for much more?
Hawthorn (Enter via Grace St)