I so love being surprised. I'm happy to admit - it's easy to get swept on to the hype train and chase the new and the shiny - so finding a gem, that doesn't get anywhere near the amount of love it could be is always a joy.
Brad and I visited Saint Thomas in Richmond back in September, as it was quite conveniently located in-between my house and a launch I was to attend later in the morning in Prahran. I had thought parking might not be too bad in the area as well - but it seems Church Street still isn't that pleasant on Saturday's. Fortunately - top tip - pop down one of the many side streets and there should be quite a bit of free parking!
Saint Thomas wasn't super full when we arrived, but there as a nice buzz and hum of activity. It's not a big space, but they've made sure it's filled with colour, with bright wall murals, and lots of attractive food options in the display fridges.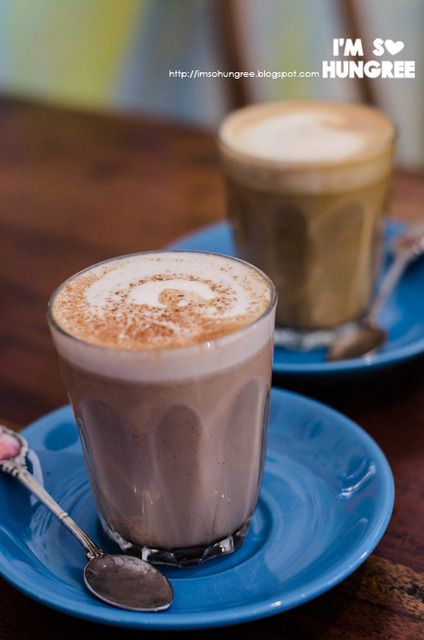 Service was warm and friendly - which I know everyone says about everywhere, but even more so here especially. Small talk was easy, not awkward, and smiles were genuine.
Chai and coffee were deep in colour, and full of flavour.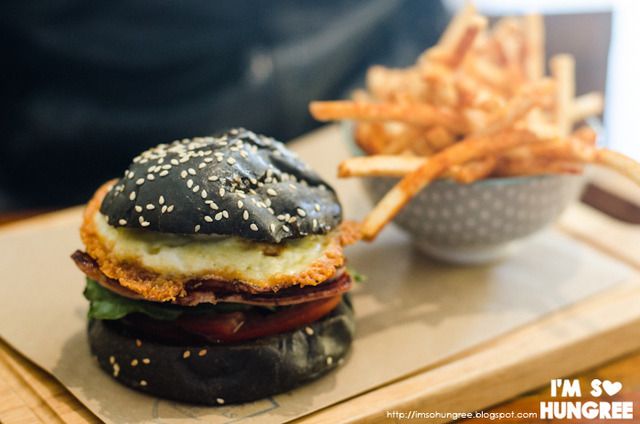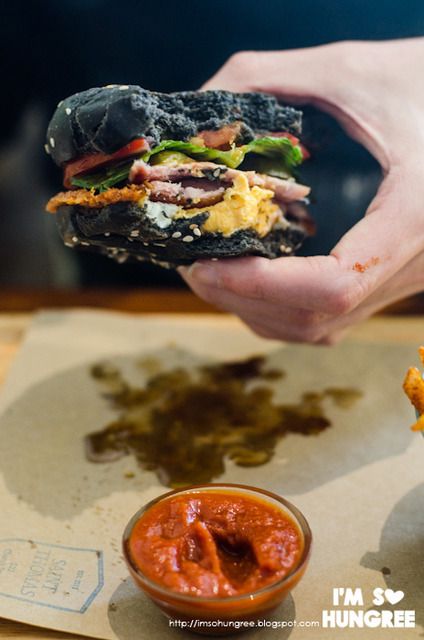 Brad ordered the Kingston, which is a cheesy fried egg in a black brioche bun with bacon, tomato, baby cos lettuce and BBQ sauce, served with paprika french fries and housemate ketchup. Add jalapeño for your spicy pleasure for just an extra $2. This wasn't the biggest burger in terms of size, but it walloped with flavour, and was still a good filling serve. I loved the cheesy fried egg with it's crunchy edges - I almost just picked the edges off Brad's egg to nibble on. Fries are the perfect shape, size and crunch too.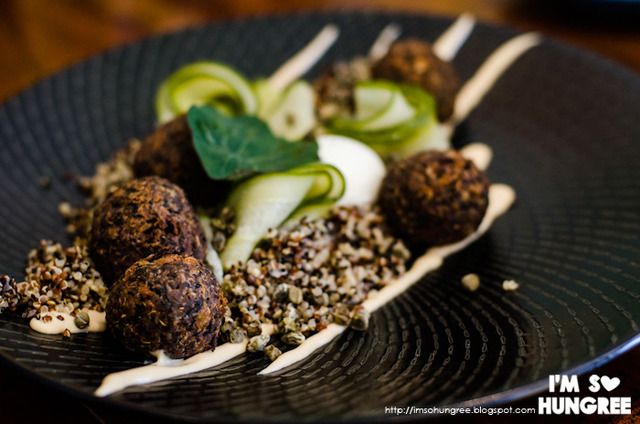 I went for the Spring Fritters, tricolour quinoa with spinach, nutmeg, black bean fritters, pickled cucumber tagliatelle, lemon oil, poached egg, toasted capers and tuna aioli. This also was way tastier than I anticipated it being, I loved the texture of the black bean fritters and the sumptuous tuna aioli which added just the right amount of richness to an otherwise very clean dish. Delicious and would have more of and again.
I left Saint Thomas with a smile on my face, and high in spirits. Definitely keen to come back, the pork ribs have my name written all over them for next time!