Have you noticed in Melbourne's CBD, you have to go up stairs into everything? We seem to have a fascination with rooftop bars in summer, bars squished inbetween random food stores with doorways that are a person wide followed by a couple of flights of darkly lit stairs....which aren't always great in heels, in little dresses and after some drinks. Especially when you're leaving an establishment.
Fortunately the boyfriend unit is usually around to help with that.
However! I think Cecconi's Cantina is one of the few places in the CBD where you go down a small set of stairs, reminds me a lot of New York, which is the exact inverse of Melbourne. In regards to stairs and bars anyway.
David and I visited Cecconi's Cantina one fairly cold night, although I still decided to wear shorts and some crazy heels. Because I can of course. I don't think I looked like the clientele that Cecconi's usually received, but David and I both felt very comfortable and welcomed.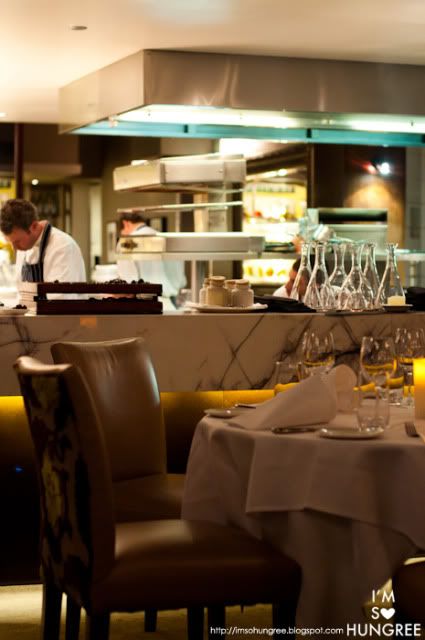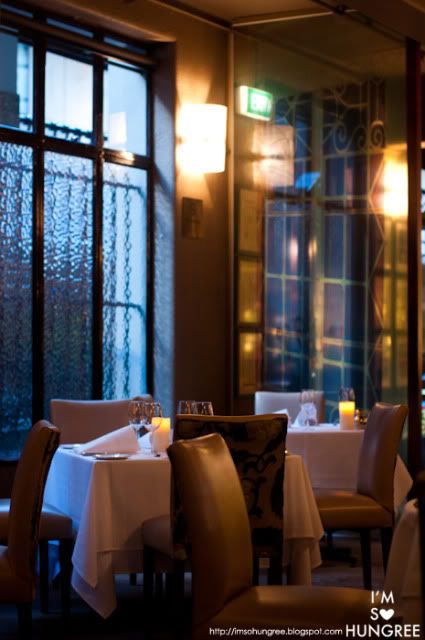 Inside the dimmed, but coloured lighting provided a very suave and sophisticated atmopshere, contrasted with the detailed carpet patterns, and other such textures, it was very elegant. Looking over at the then quiet bar (it was only 6pm or so), I could imagine it being filled up with lawyers in suits from some swanky firm in....I don't know, Boston. Or New York I guess.
And as David and I discussed this fact, we were then served by a waiter with an American accent. Go figure, we suddenly felt like we had in fact been transported to the US.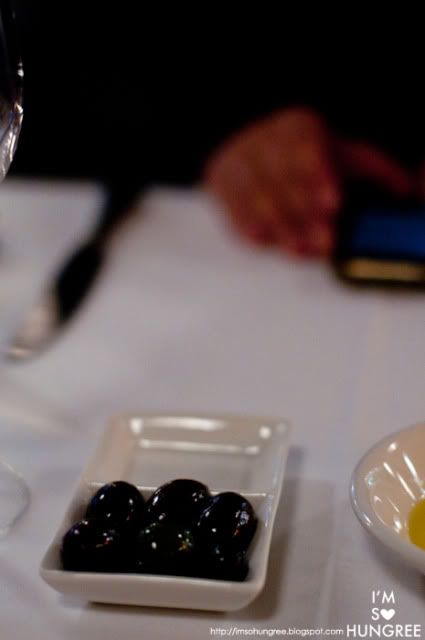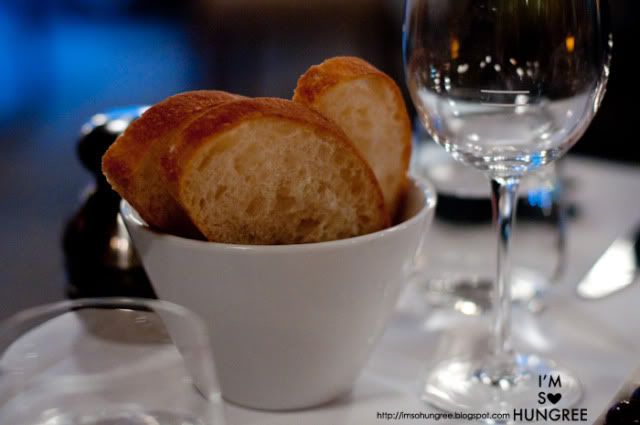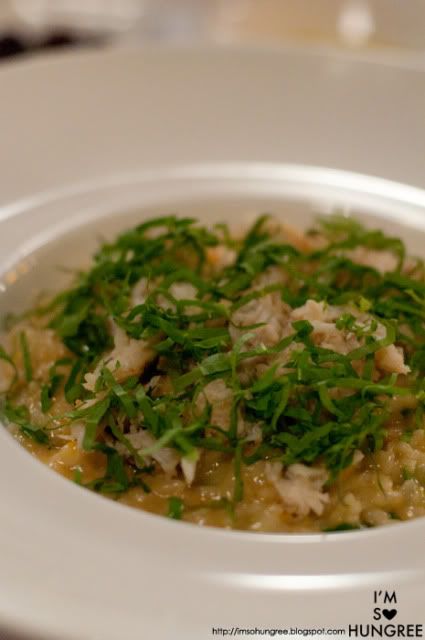 We kept dinner fairly simple and straight forward, no wine, no appetizers, just straight to the mains. I was also a little bit sick, so nothing looked better than a warming risotto. And my gosh, this was fantastic.
The risotto of blue swimmer crab meat, bisque and...I forget what vegetables was just what the doctor ordered. Even though my nose was a bit stuffy and blocked, I could smell the sweetness of the crab meat as it was placed in front of me. I was so impressed at the amount of crab meat they had strewn throughout the risotto, it was so succulent and sweet. Combined with the creamy (but not by cream) rice, it was just so incredibly comforting and warming. Probably one of the tastiest risotto's I've come across in Melbourne (although I wouldn't have minded it a little more al dente I think).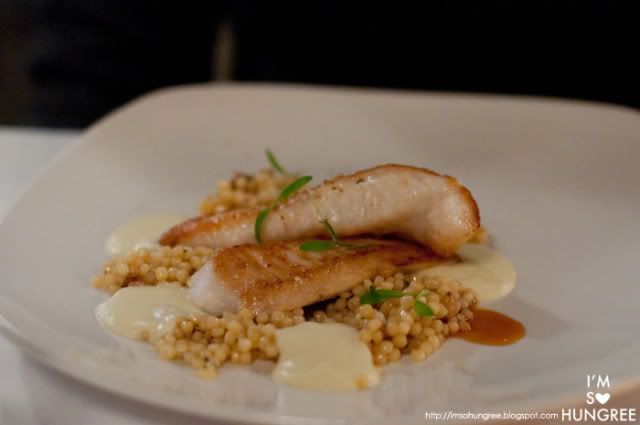 I can't remember exactly what David had. I felt the plating looked a little sparse, but the fish was absolutely beautiful. Perfectly cooked. And David said he was quite comfortable after he finished it.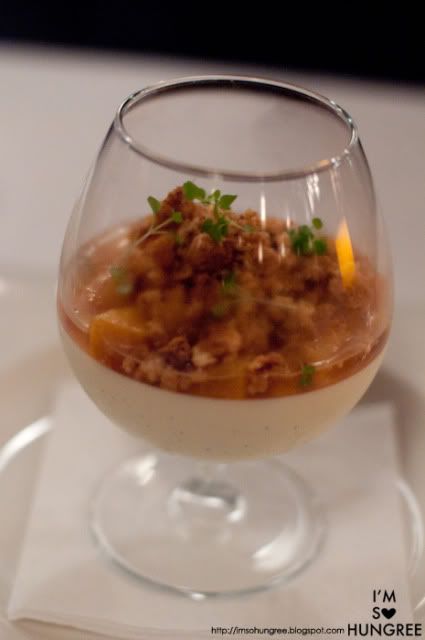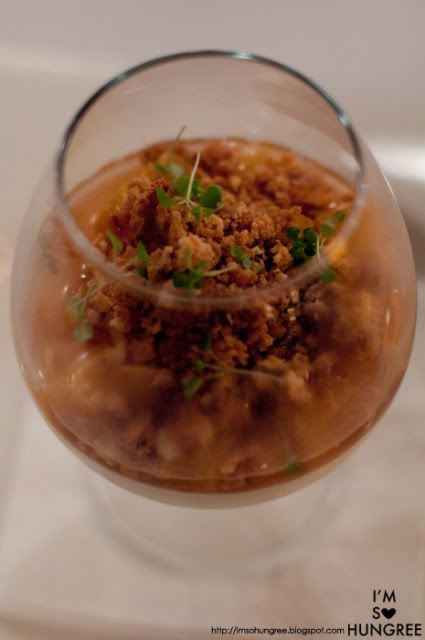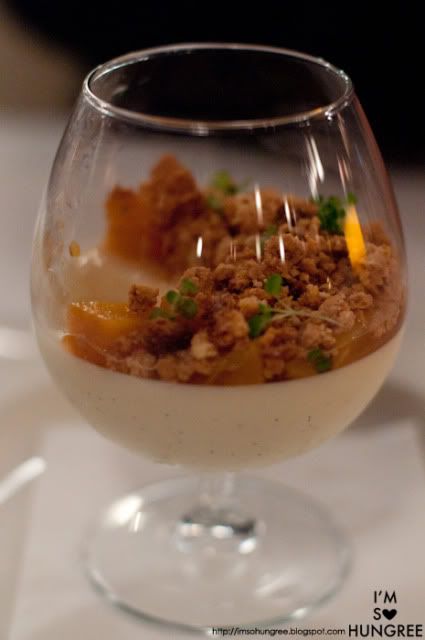 No it's not a science project, it's dessert. Again, I forgot exactly what it was, but it was definitely pannacotta, there was a little fruit jelly and there was some deliciously crunchy crumble sprinkled over the top. It was light (as it should be) and just lovely, I loved the inclusion of the crumbly stuff at the top, as I've said in prior posts, I love contrasts in textures in my dishes.
And I was smitten with it's presentation, it was so round and bulbous, it made me think of a terrarium or something, with the little micro herbs poking their heads out amongst the brown crumbs. So pretty.
We both left with warm, very contented tummies. We were initially going to go run around the city and take photos, but since I wasn't feeling well we ended up in Westin having a cup of tea instead. Go figure.
But I would love to revisit Cecconi's, it's dressed up Italian, but still elegant and enjoyable in the simplest of ways. Service was impeccable and we were tended to very well the whole evening. At $50 a head, it was a little expensive, but for me it's always about the food, the service, the atmosphere and the overall experience, and mine was good, so I'd pay for that again.