Our last night in Tuscany (and on my parents 25th Anniversary), we decided to keep it simple.
Have a farmer cook our dinner.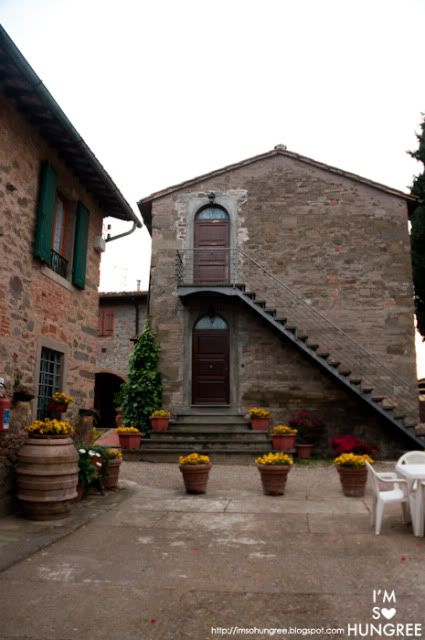 When we were in Tuscany, we stayed in Podere San Giusto, where gorgeous old farmhouses have been converted into apartments for guests. It's actually owned and run by the farmer, the charming Adriano (who's single ladies!), who also works the farm that the hotel sits on. I can't remember exactly how much but he had acres and acres of wheat, a couple hundred olive trees and a myriad of other things.
One option for guests who stay, is to, with at least a day's notice, have a home cooked meal by Adriano for 40 euro per person (I think).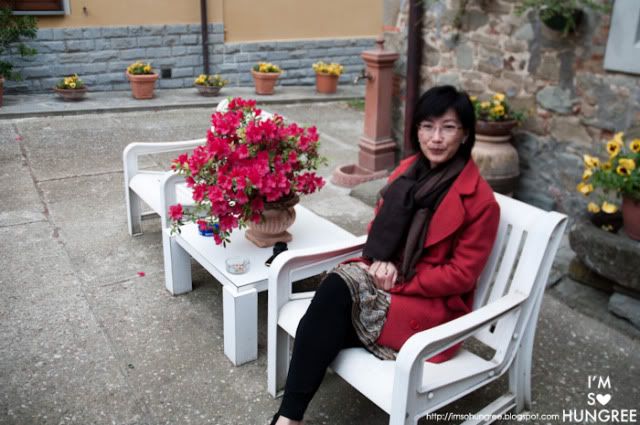 So after a long day driving to, walking around and driving back from Florence, we washed up, put on some smart clothes and made our way to the reception/dining room/kitchen area. It was quite exciting to not know what to expect on our menu!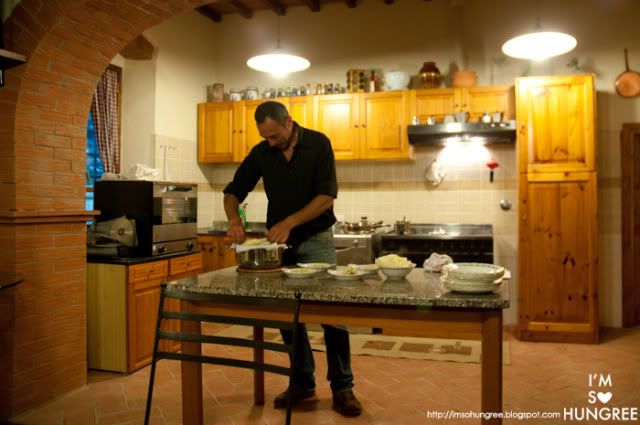 What an absolute treat we were greeted with, the room was gorgeously warm and toasty and had amazing cooking smells wafting all over the place. Adriano was busy putting the final touches on our meal but gave us a big smile and asked us about our day. His eyes grew big as we told him about our trip to Florence and he delighted that we bought Florence leather goods, insisting on seeing them. "Bellissimo, bellissimo!" He is your typical Italian man, warm and friendly, almost always with a big smile and incredibly curious about his guests.
The whole scene made it feel like we were in some European movie...too good to be true!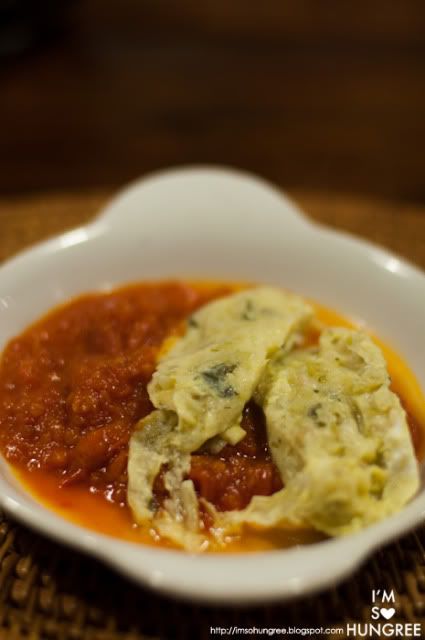 Adriano explained that everything he cooked with was local, in season and the recipes were very typical of the Chianti and Tuscan area.
We were served a very traditional Italian meal with an entree, pasta course, meat and of course, dessert.
Our entree, dumplings (I forgot what was in them...) in a tomato ragu, small, light refreshing. The dumplings were so light and fluffy in texture.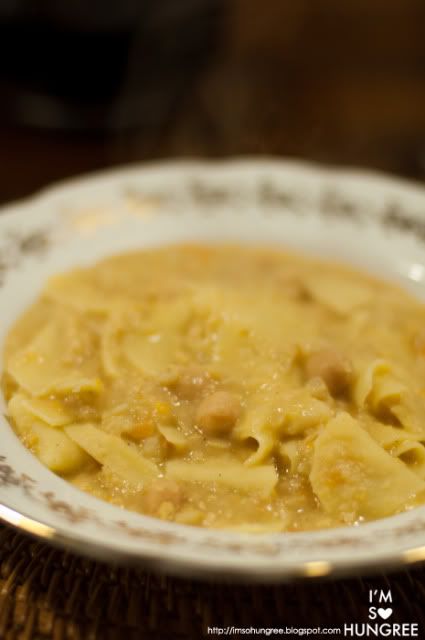 The pasta dish might've not photographed very well, but it was gorgeous. Hand made thick fresh ribbons of pasta, cooked al dente and served with chickpeas. It had a very hearty and rustic flavour to it, hardly refined, but wholly wholesome and homely. It was quite different to not have a pasta dressed with olive oil or in a tomato based sauce. Apparently this style of pasta is very common in the Chianti/Tuscan region. We all really liked this. And as I always keep saying, such a perfect serving size. Enough to satiate but not stuff!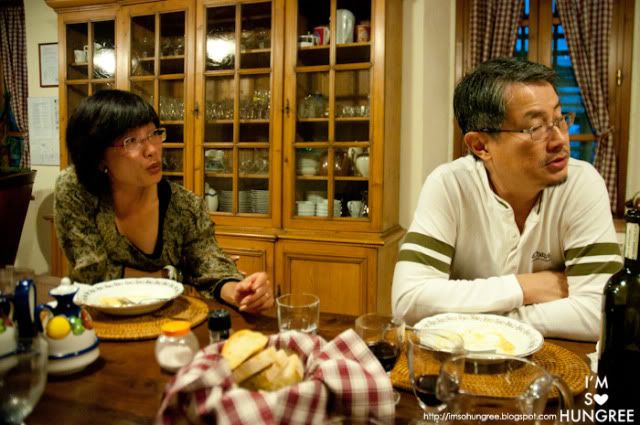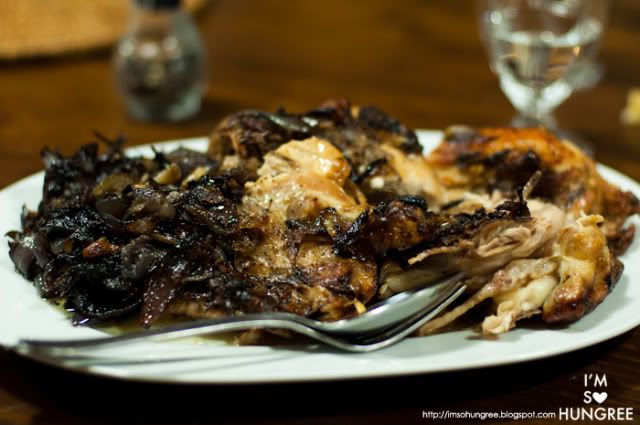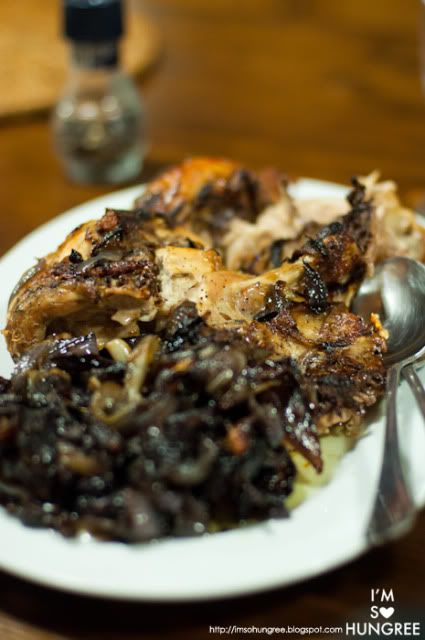 Chicken bake with caramelized onions. I think the meat was a tiny bit overcooked but I loved all the charred, smokey skin. The onions though, oh my gosh, the onions were so sweet and delectable! They had just absorbed all the juices and flavour from the chicken and were irresistible.
Adriano then gave us a little time to digest and went off to check on dessert.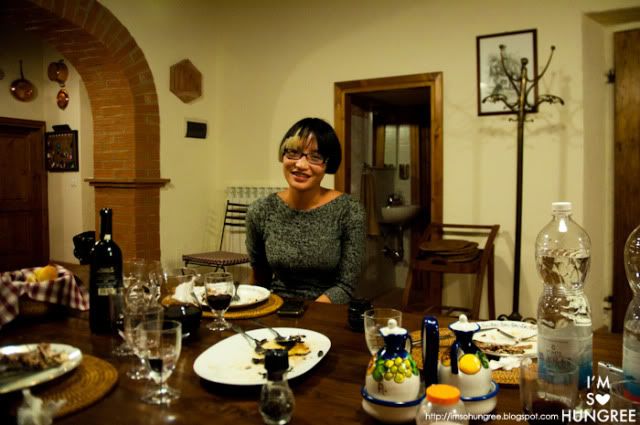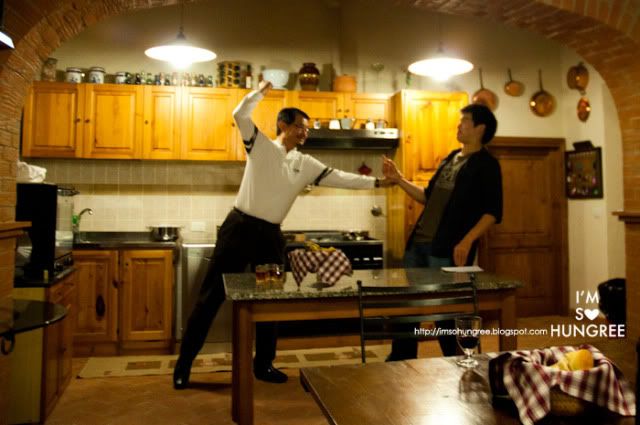 So in the mean time Tim and Dad checked out the kitchen....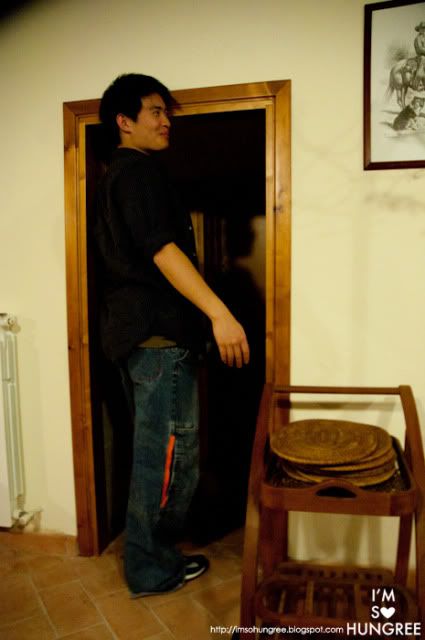 And Tim found out he was too tall for 15th Century doorframes...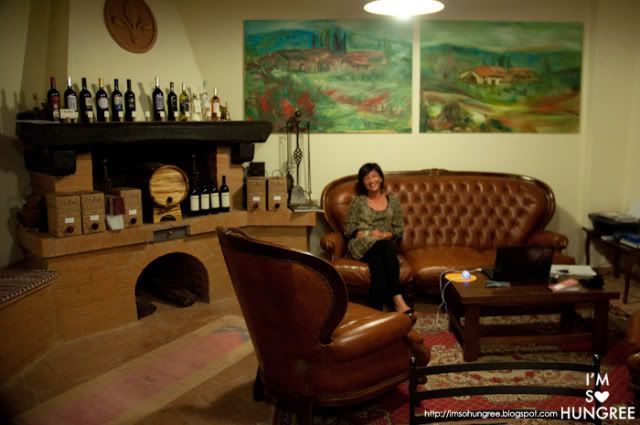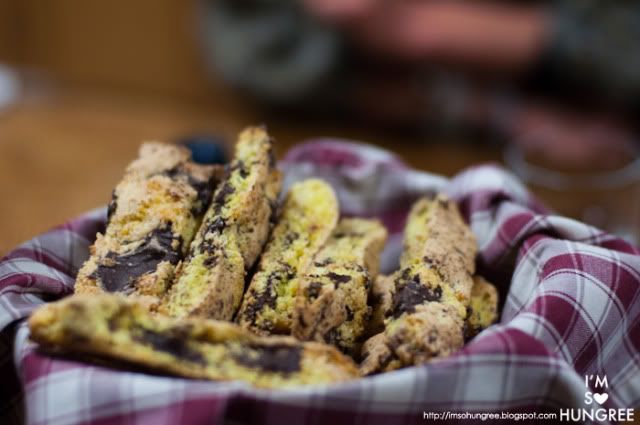 But it wasn't too long before Adriano returned with a cheerful basket of Cantuccini, which is essentially a biscotti. He presented the basket to us, then announced that he wanted to write down the recipe for us, because it is so simple and so delicious. So as we nibbled on the Cantuccini, which we found had hazelnuts, almonds and chocolate in it, we bantered back and forth trying to guess and find the English words to his Italian recipe. Egg yolk was a particularly tricky one for us to figure out, but we did it in the end!
Adriano's cantuccini was very generously chocolate filled which made it oh so moreish!
And we have tried this recipe, multiple times, even baking it for our Swiss hosts when we got back to Switzerland, and it's always gone down a treat. It also literally takes 5 minutes to make!
All in all, an absolutely gorgeous meal, as you can see, the food just looked and tasted so rustic and homely. It was real, true blue, home cooked food, no garnish, no dressing up, just simple and honest. As food just needs to be sometimes.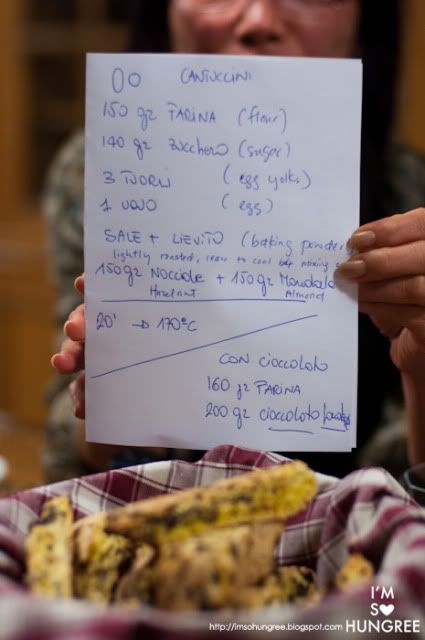 And so with that, we stumbled back up to our room (after a bottle of two of wine as well mind you) and played with our shopping bags. As I'm sure you all do.