I suffer from 'Ooh Shiny Thing!' (OST) syndrome. Terribly. When Brad and I go out, I am very much like a small child and anything yellow, shiny, new, or cute will catch my attention. Oohs, Aahs, "I need that in my life", "can you please get it for me", will usually ensue from me afterwards. Cue Brad sighing and dragging me away.
I am much like this with restaurants and cafes as well and will eagerly ogle new menus and attempt to pounce on places once they open. I know generally it is better to let places mature and settle into a rhythm, but my curiosity, always, gets the best of me (I am a Gemini).
So naturally, when I heard that Ora was opening up right in my hood (which is starved of good cafes and interesting breakfast spots), I had to get there. As soon as possible.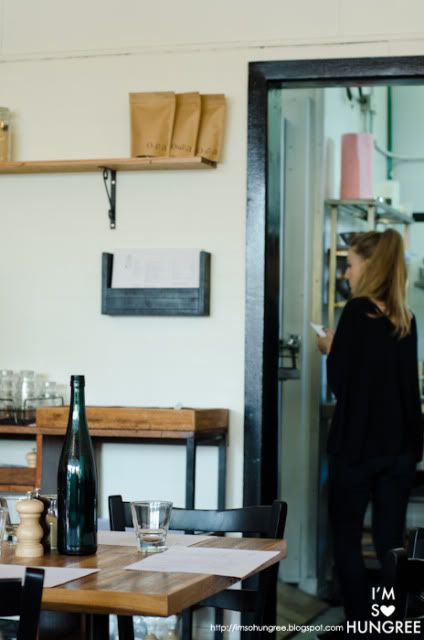 Ora resides on Pakington Street in Kew, where Ocha used to be based before it moved to it's new location in Hawthorn. Pakington Street is awesome for me, I regularly walk my dog to the area...so as mentioned, was very excited when I heard it was opening.
The cafe was set up by barista John Vroom, from Proud Mary and so therefore, of course, you would expect amazing coffee. Coffees are made on one of Australia's first La Marzocco "Strada" espresso machines, costing a nice, hefty investment of $25,000. Yowch! Shame this is lost on me since I don't drink coffee. Believe me, I would be jumping all over walls and bringing buildings down, I have plenty of energy as is!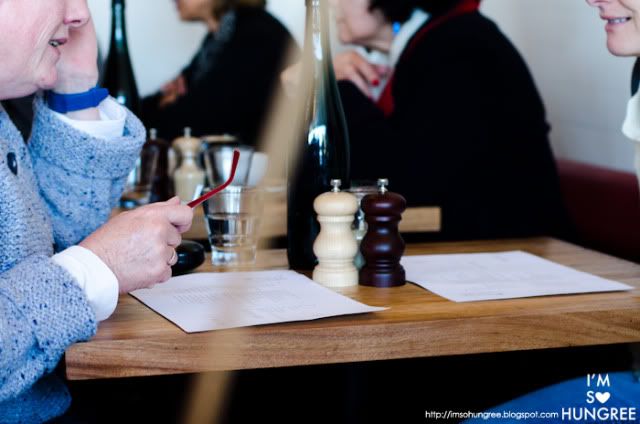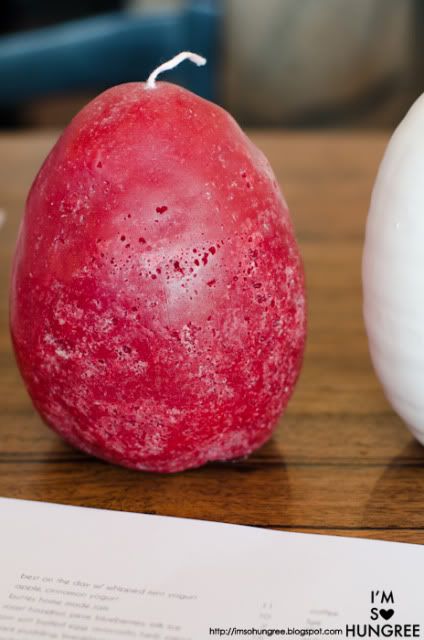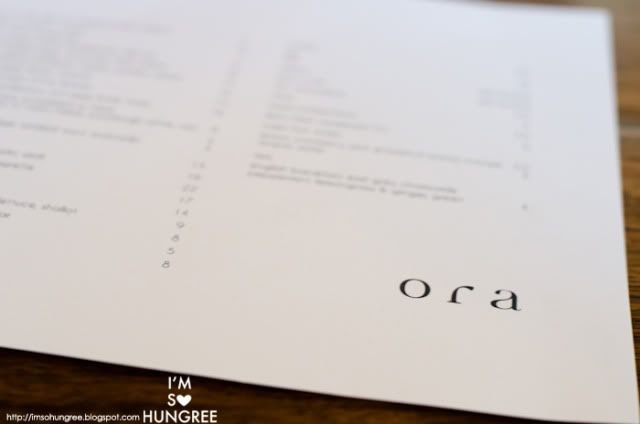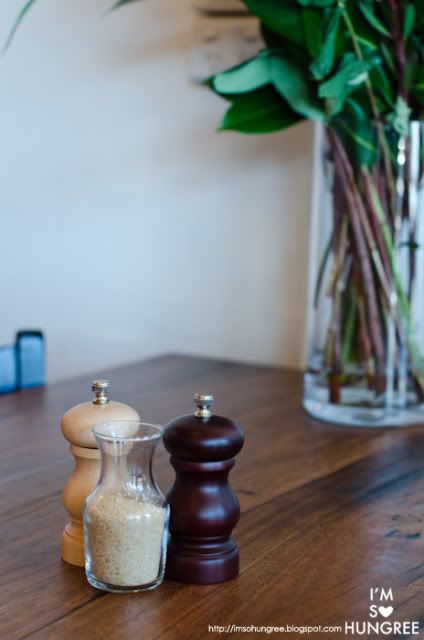 So, with curiosity scratching away at my brain, I sauntered in to have a lunch for one (which I haven't done in a while). Ora's decor is a breath of fresh air to Ocha that used to be here, which used to be quite heavy and dark. Instead, the large front store window is utilized to it's fullest, with white, sparsely decorated walls just filling the space with light. For a small space, it was quite bright, breezy and comfortable.
I perched myself on the communal table (there was also the option of a counter by the window, or some tables for two), seated between two groups of older lunching ladies. So cute, I hope I'm still doing that when I'm 50...!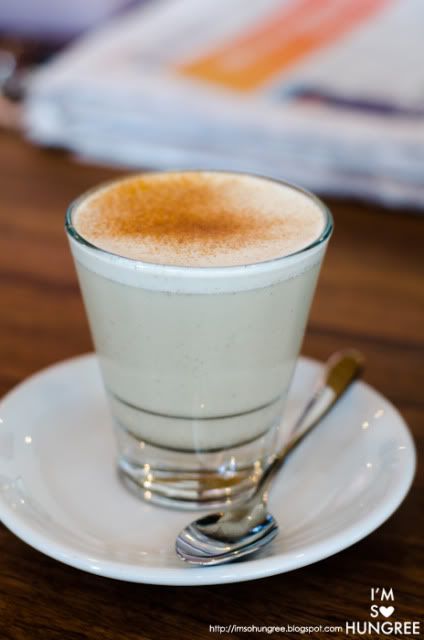 My soy chai latte was just perfection. But what else would you expect really? The milk was velvety and quite bright and warming with spices. Cinnamon really came through, with just the right amount of honey for sweetness. I absolutely downed this within a minute or two being placed in front of me...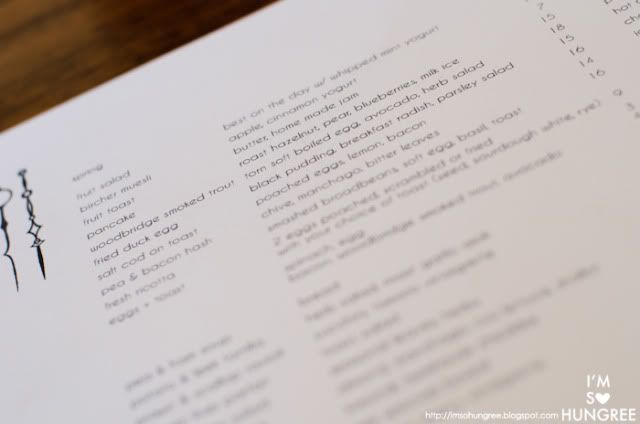 I was extremely impressed with the menu. Short and concise, but with quite a twist from the norm. As I read off the menu to a friend later in the day, she commented on how European it sounded. No corn fritters or big breakfasts here. Instead, pancakes with hazelnut, pear, blueberries and...milk ice? How about salt cod on toast? Or a pea and bacon hash?
When I saw the fried duck egg, with black pudding, breakfast radish and parsley salad, I was sold. Black pudding? Hell yeah?!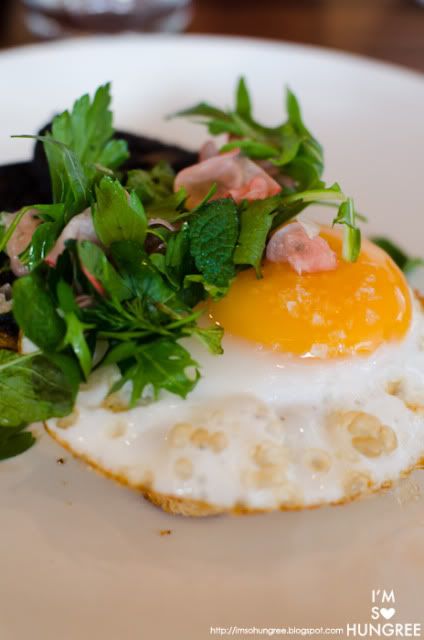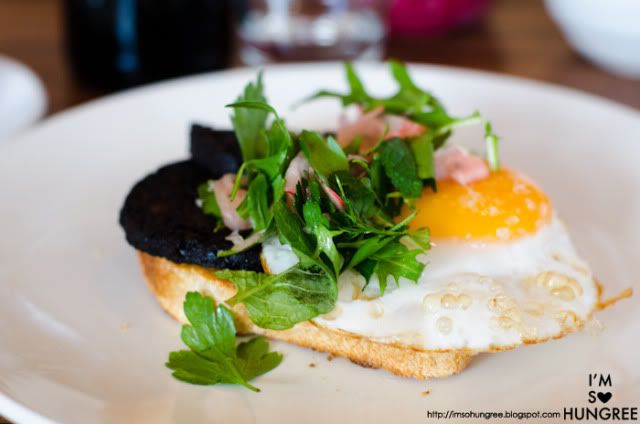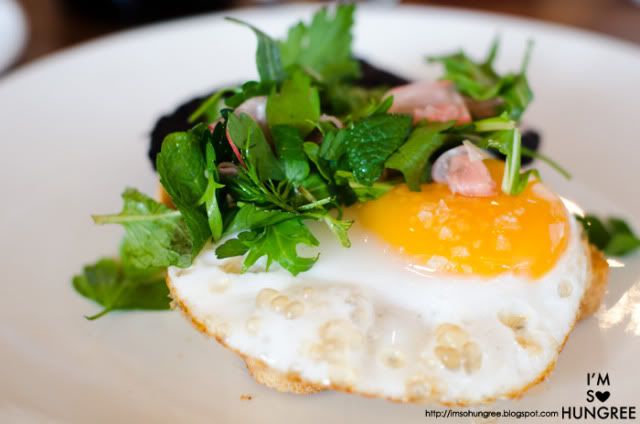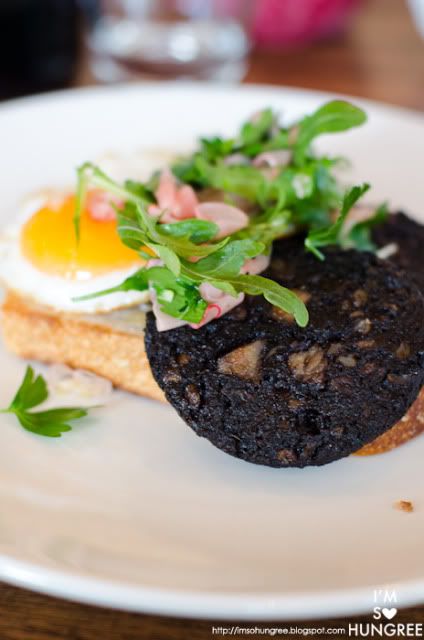 I thought it was so cute how the egg yolk had a few flakes of salt over it. The presentation, even with the heavy and rather foreboding looking black pudding, was so bright and airy with the delicate shades of pink on the radish.
This was such a hearty and comforting combination. I couldn't really pick a noticeable difference with the duck egg, from a usual chicken egg, but the yolk was substantially bigger....and so perfectly runny. Y'all gotta know how much I love runny yolk. The black pudding had a bit of heat, kind of like what you would get if you ate curry, but not so strong. Was warming and incredibly rich with little dollops of fat dotted throughout it. However, the radish gave a nice little break from the richness of the yolk and the black pudding. And all this served on, seriously, perfectly toasted bread. Crunchy and crisp on the outside but fluffy throughout, so for those of you who don't like your toast crispy through and through, this is your place.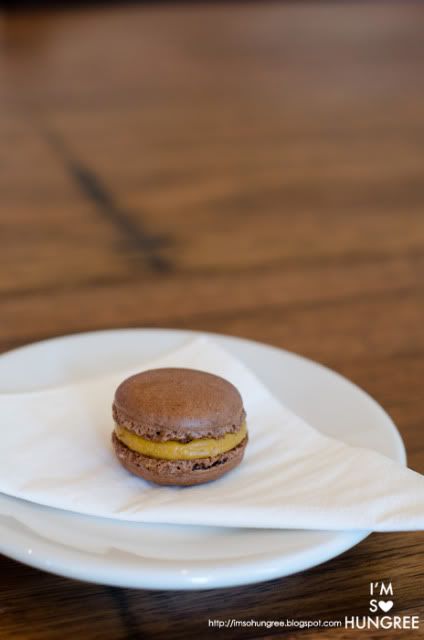 To finish my lunch for one, I had to try one of the chocolate and caramel macarons, which were just a wee tiny bite size. So cute!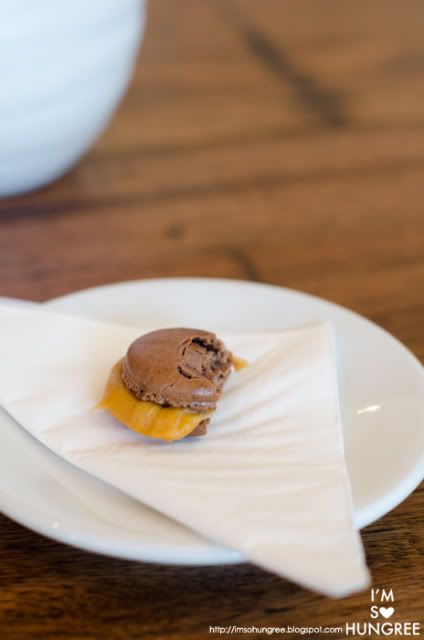 After trying to bite into it, I found the shell a little too hard for the soft and melty caramel filling, resulting in a little tutu effect around the macaron shells. Kinda cute in a funny way.
Although maybe with a macaron this size, it's much better to just put it all in your mouth and have it at one go, which instead results in a bit of chewy goodness in your mouth instead. Not quite what one expects a macaron to be, but still, it's chocolate and caramel. Win.
For being freshly opened, Ora already feels like it's running quite smoothly, with friendly and hospitable staff, fresh and interesting food and well, perfectly frothed milk. I apologise I can't comment on the coffee, will have to bring Brad or mum along next time to get some insight...but as long as people don't start flooding it and make it impossible to get a table...I'm pretty sure I'll be back. Say hi if you pop by and see me walking by with Blackie!