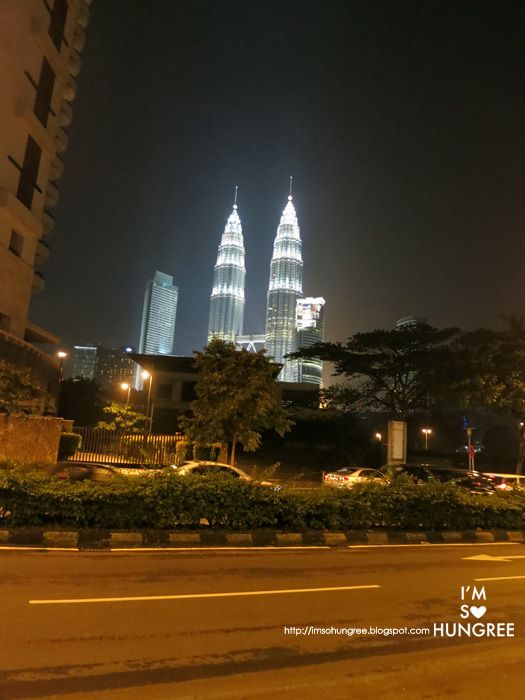 And we're back to the coverage of Brad and my trip back in June/July to Asia! We're up to country number 4, Malaysia!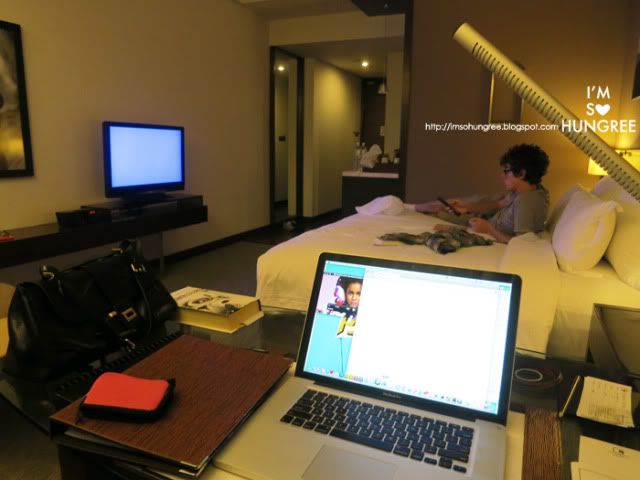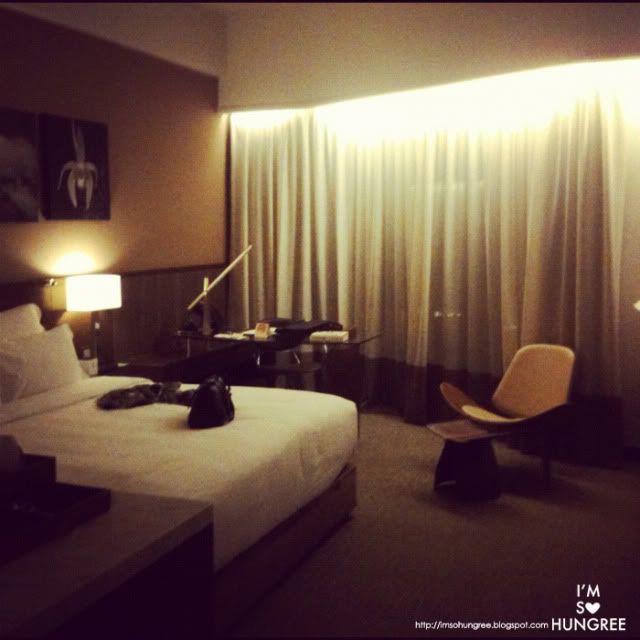 Although we spent 5 days in KL, we didn't really do much! We were lucky enough to get some vouchers through my work to stay at the G Tower Hotel, which is a very swanky 5 star hotel, minutes away from the KLCC shopping mall, which is also where the famous KL Twin Towers reside. Win!
Our time in KL was mostly split up between eating, shopping (to Brad's dismay) and seeing family, although often eating and seeing family were combined together (naturally).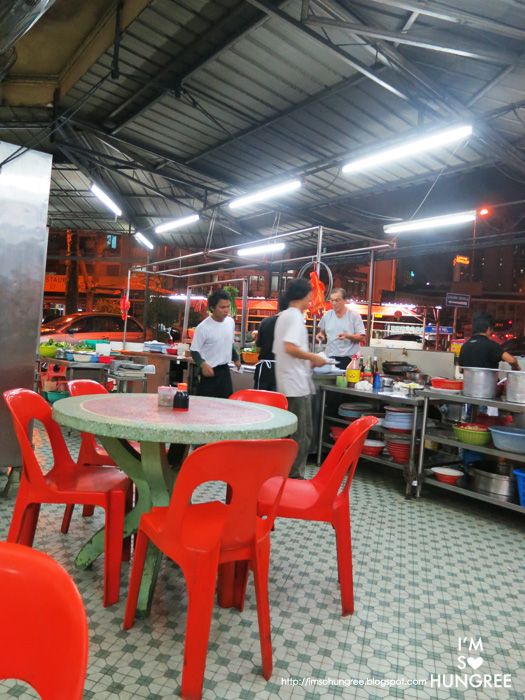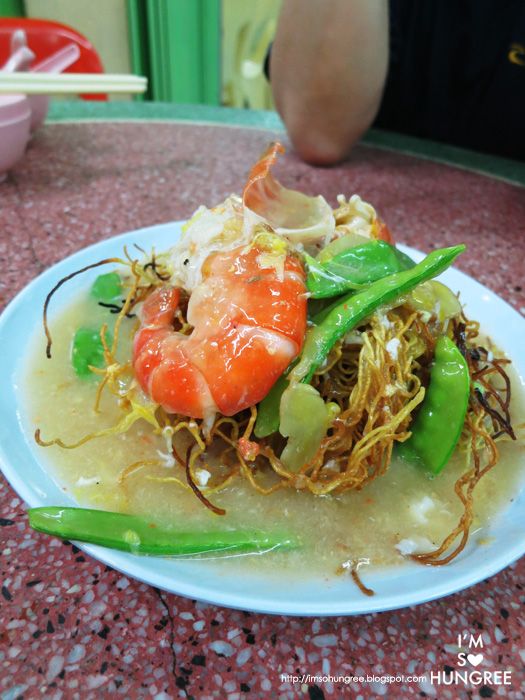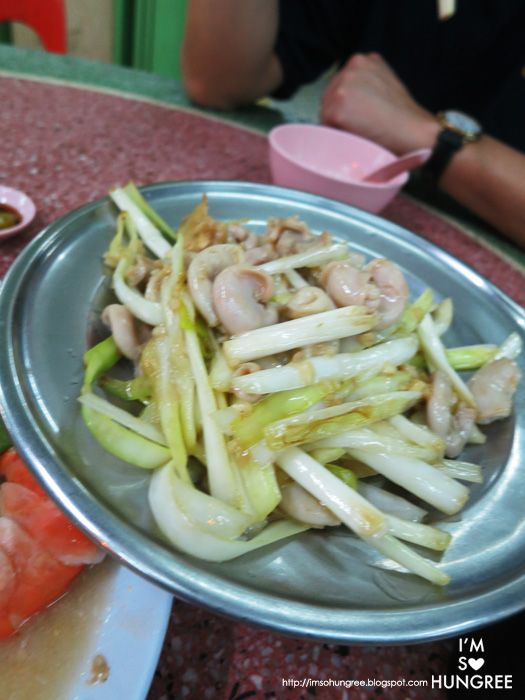 We got into KL pretty late, so my dad, who was also in town on business, picked us up from our hotel at around 10pm for supper. I wish I could tell you where he took us, but we went local and got some noodles and pigs uterus. As you do. It's pretty tasty yo.
I was so pleased to be close to KLCC, as it then meant that I was close to the Little Penang Kafe in KLCC! There's a couple of outlets, but this is the one I'm most familiar with.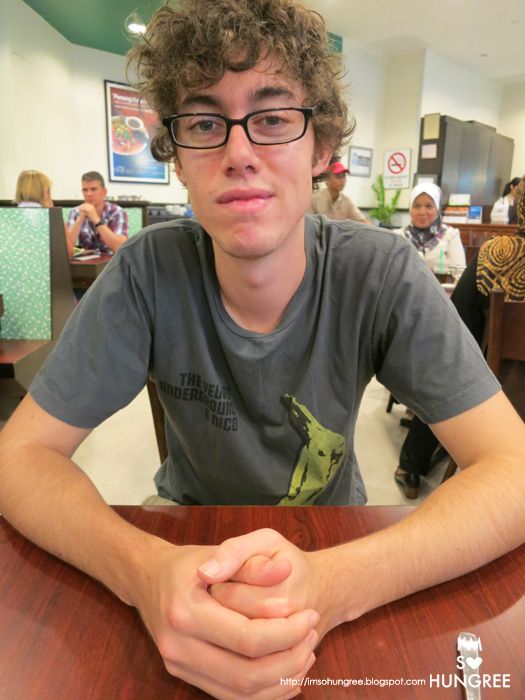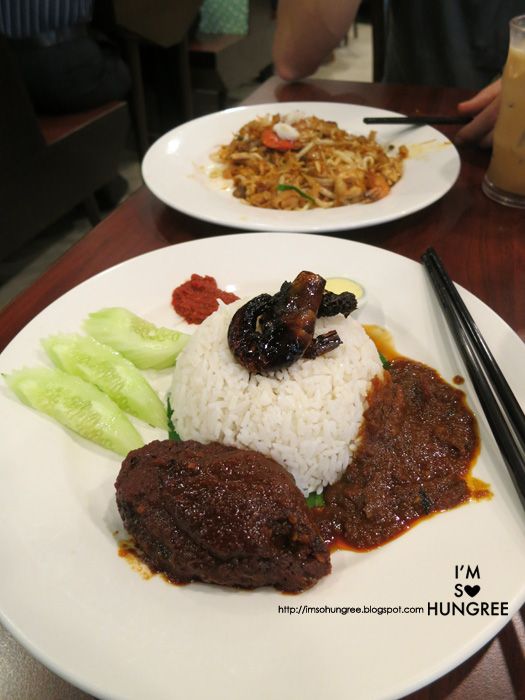 Sure, I could get cheaper hawker food elsewhere, but Little Penang Kafe has always given me consistently good and authentic food in a comfortable environment.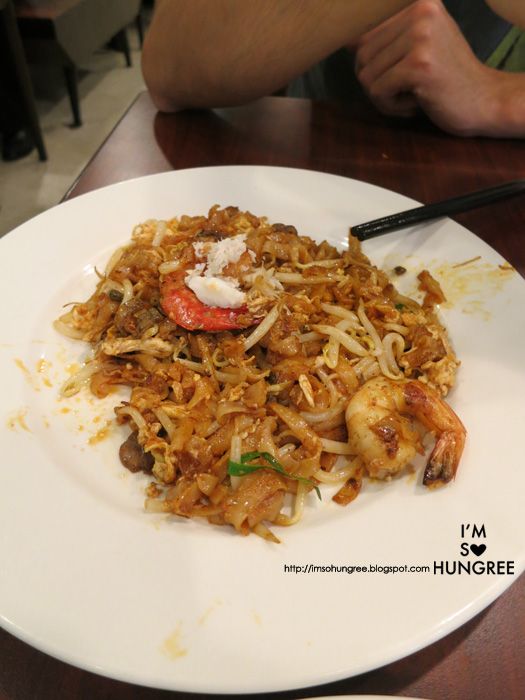 My dad, who's incredibly picky about his fried kuay tow, loves the FKT at Little Penang Kafe. Excuse the picture, started tucking in and then realised I forgot to take a photo!
On the menu they say to give a 20 minute wait time, but when we ordered it, it came out super quickly! But still piping hot, with wok breath and the most important thing…cockles. COCKLES. This is why I don't eat FKT back in Melbourne, as I don't think I know of anywhere that would include cockles. They're always (or should always be) thrown in towards the end and only lightly seared, so that they're still juicy and potentially a bit bloody. They give a salty, taste of the ocean juiciness to the noodles, which I just adore.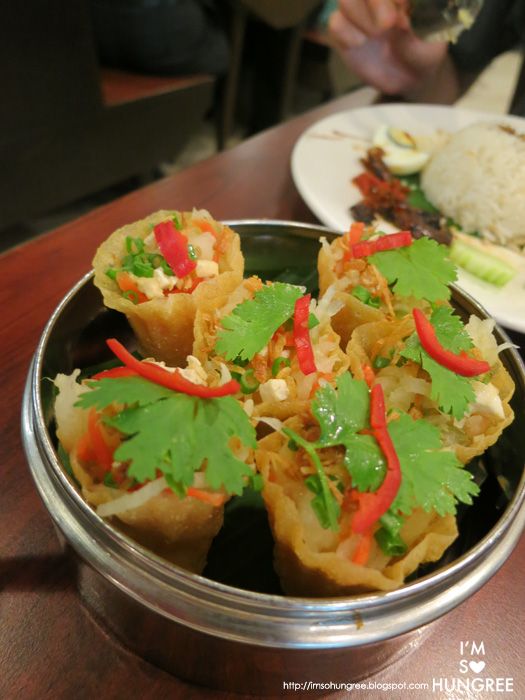 I almost always get pie tee as well, it's one of my favourite Nyona nibbles. It's also almost never seen outside of Malaysia, as it actually takes a lot of work to make the shells, which are light and crisp and don't go overly soggy even with filling inside. Make sure to top with a bit of chilli before popping it down the hatch!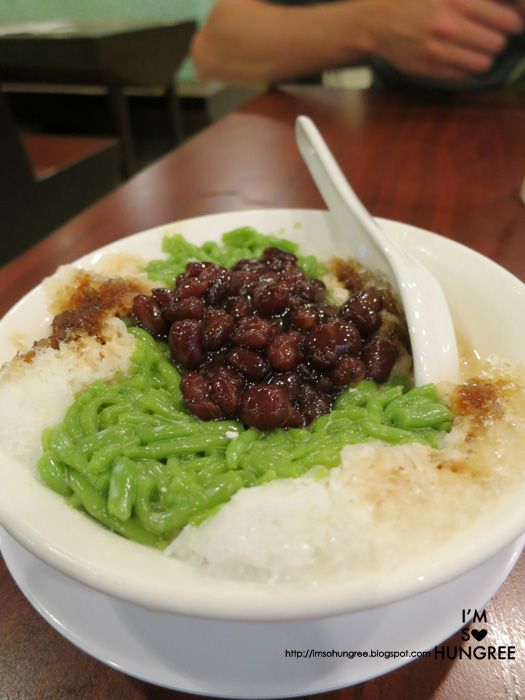 My last must have from Little Penang Kafe? The cendol. It is probably one of the most authentic and tastiest cendol's you will get in KL within the city, in a sit down restaurant. It essentially consists of shaved ice, pandan noodles (those green wiggly looking things), coconut milk, palm sugar and toppings, typically red bean, which is all I like with it usually. Don't be put off by the green, it's incredibly refreshing.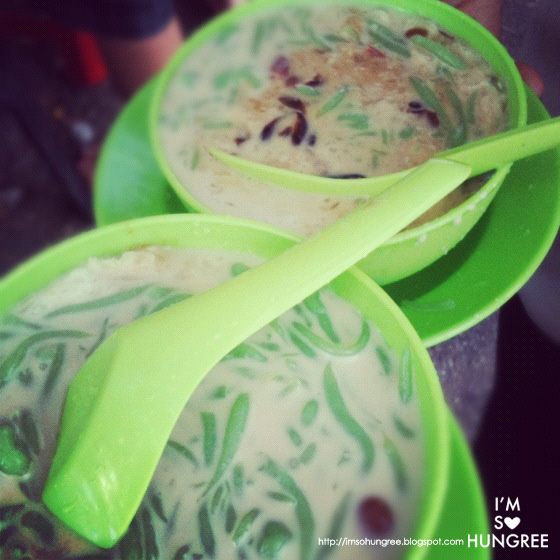 If you do want the best cendol in town though, you'll need someone who has a car and knows how to get around, cause you'll want to pop out to SS2, Section 17 in Petaling Jaya. Sold from a truck on the side of the road under a big tree, it's very popular with the locals as it's super tasty, always cold and stupidly cheap. I think a regular serve was like 3 ringitt and the large size (which is suitably larger) is 30 cents more. Really?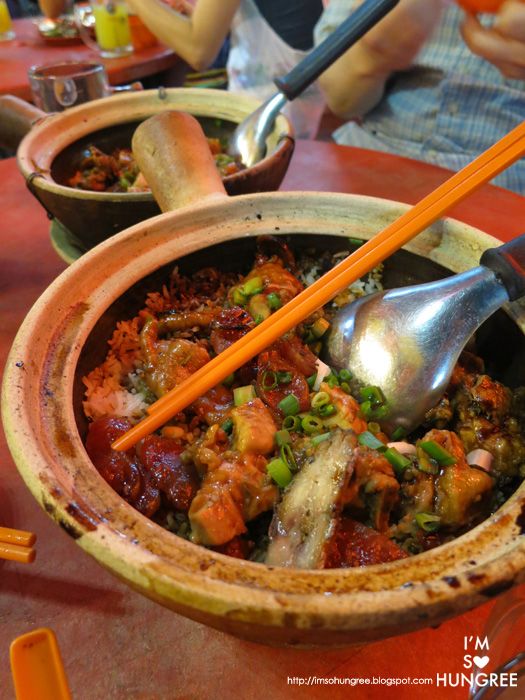 Dad took us out another night to get claypot rice from a street stall. Love this stuff. Incredibly comforting, I adore the salty chinese sausage (or lap cheong) in particular. We drank beer, as dad said it was best not to trust the water when it's actually a moving stall…fine by me really…!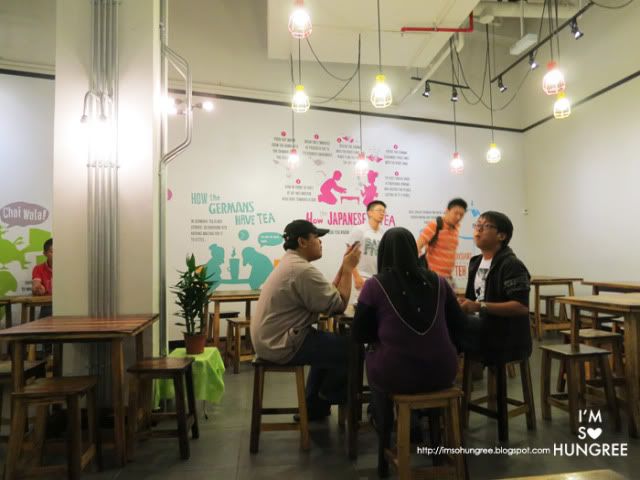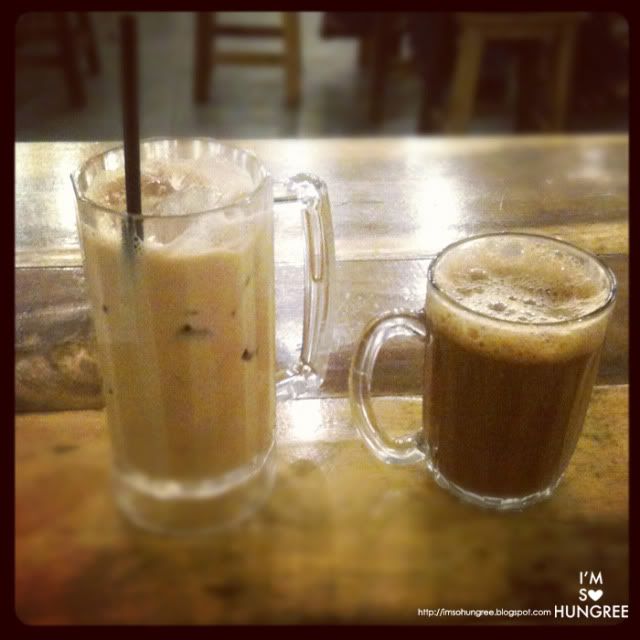 We tried milo roti at a place called 'The Teh Tarik' place in the new Paradigm Mall in Petaling Jaya. And as odd as the concept sounds, it was totally tasty, a bit of savoury, bit of oil, bit of...milo. Yum! I actually really liked the concept of the place, it's a slightly cool and trendy kopitiam essentially, but keeping the menu fairly simple with just roti's, teas and coffee for the most part.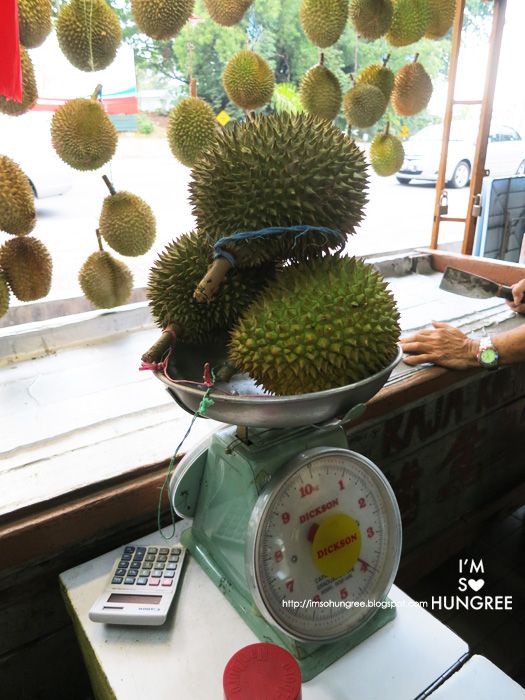 When we went to go spend an evening with my family, my dad naturally had to stop and pick up the king of the fruits…or just…durians.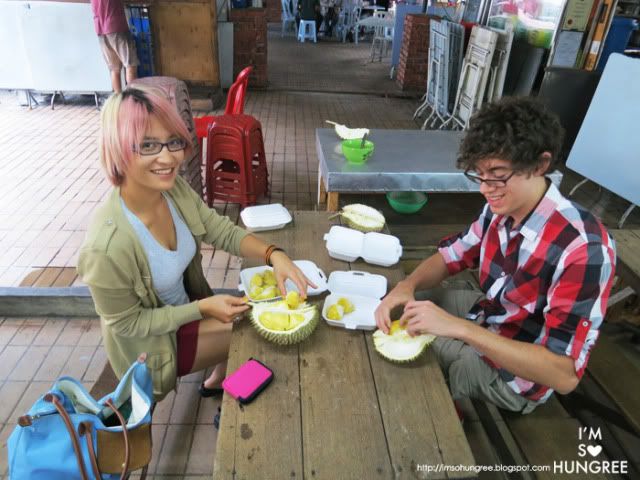 No, it's not my favourite fruit, I actually don't eat it at all as I just can't stand the smell, but I was still ordered to help pack it as dad bought it. The smell didn't leave my fingers and the ring I was wearing at the time for days!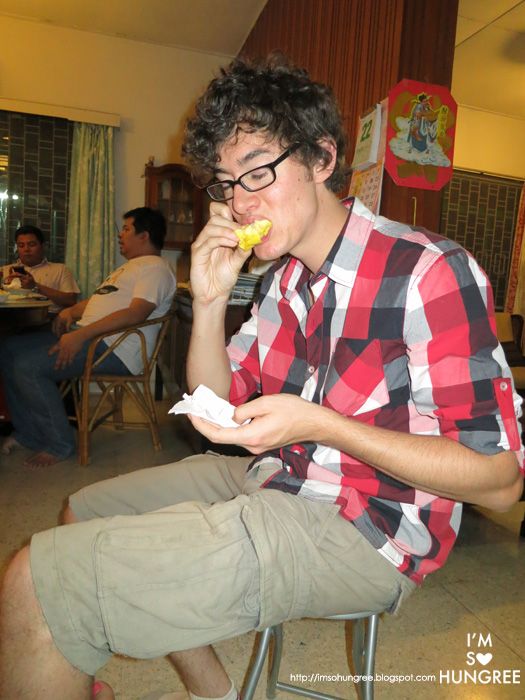 Brad had his first taste of durian this trip, what better way to try it than with the stinkiest ones from Malaysia? He is now one of the only people I know who won't say he loves it or hates it and is actually on the fence about the whole thing. My boyfriend is a strange person. He definitely was not anticipating the rather aggressive burping that ensued after though. Readers, should you choose to try this fruit, you have been warned!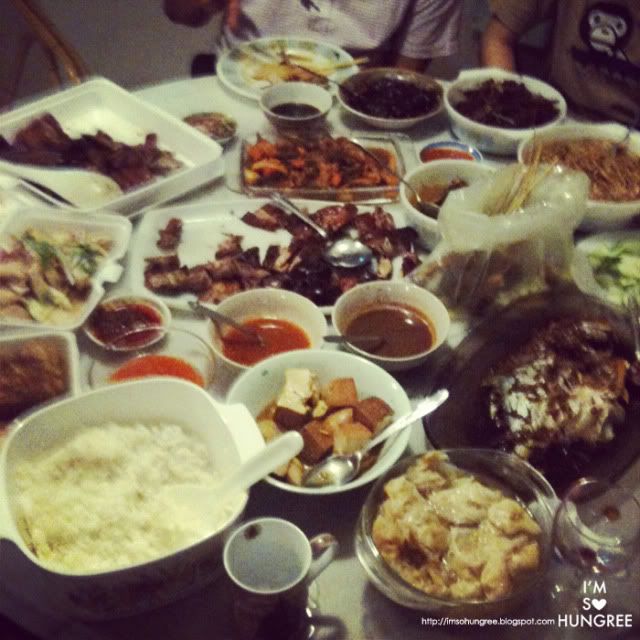 Just a casual home meal for 10 people. Yup.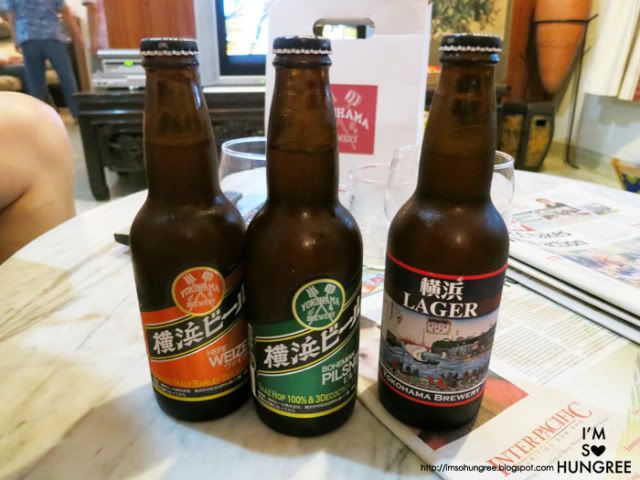 We also tried some award winning beer my dad had brought back from Japan on his most recent visit there. Good stuff.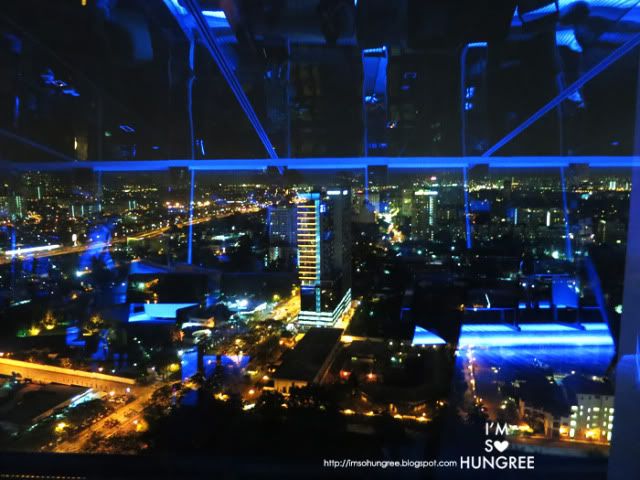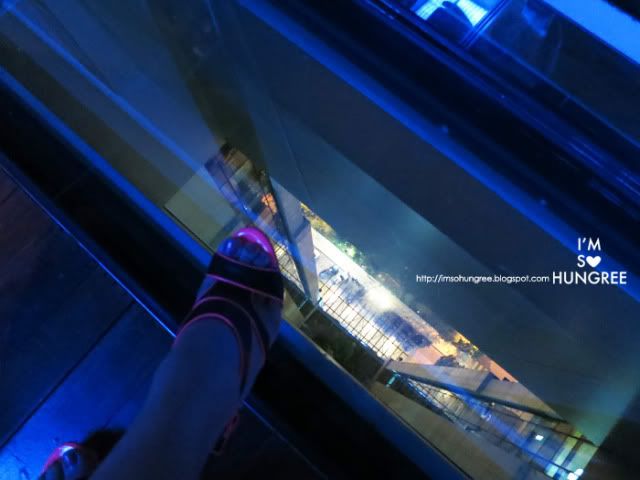 At our hotel in the G Tower, on level 28, The Club is located, where breakfast is served (smart casual dress code, even for breakfast!), there is also the Bridge Bar, which is accessible only to members of The Club and hotel guests. It's a swanky little space, with a great view, suspended between the two towers, 28 levels above ground. Some of the floor is totally see through, so you look down…and…it's a bit scary. More drinks!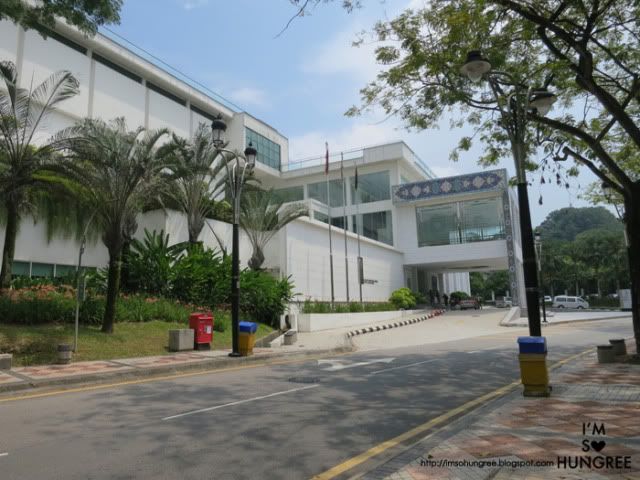 In between all the eating we did manage to squeeze in a little bit of culture, and took ourselves off to the Islamic Art Museum.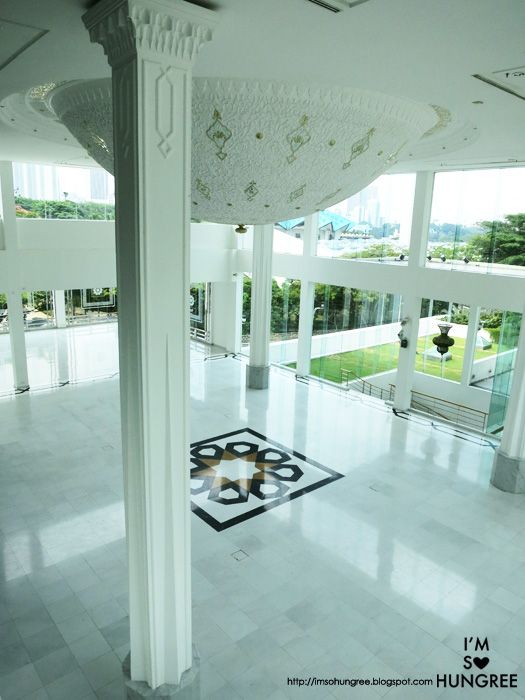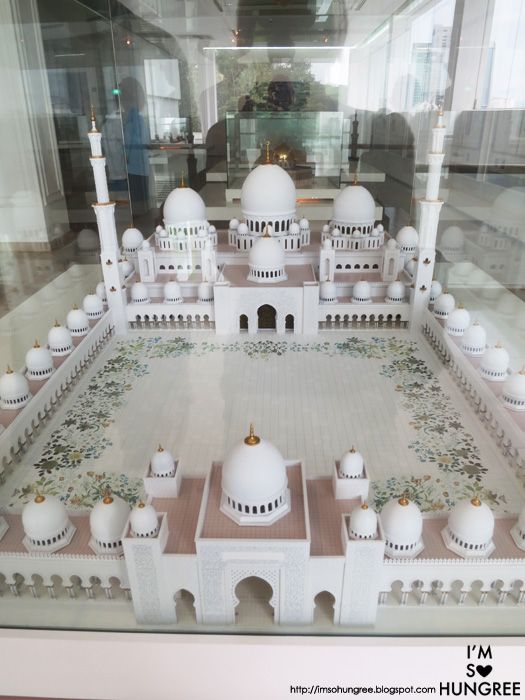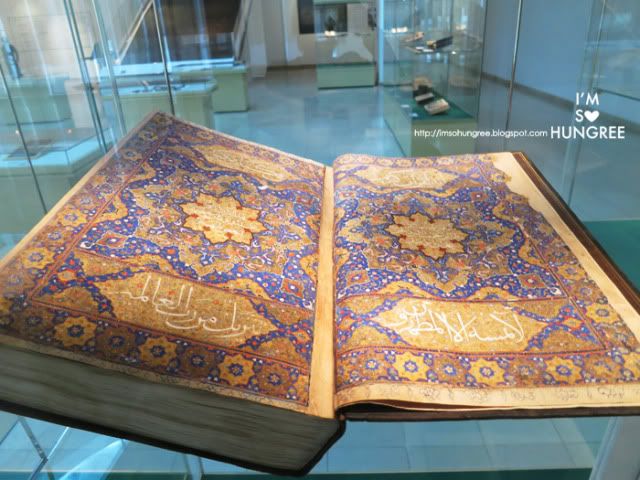 It's an absolutely gorgeous building, filled with history and plenty of beautiful artefacts to look at. There are mini models of the significant mosques around the world, along with the history and it's importance, information about the history of Islam in different parts of the world and lots and lots of Koran's.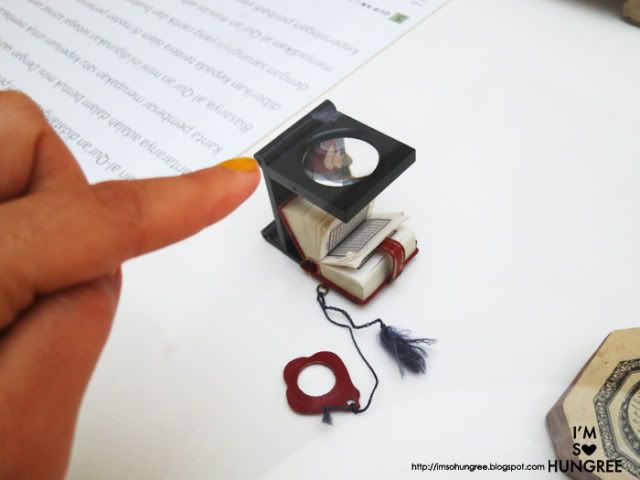 Check out this tiny tiny tiny one! Who thought you could even write that small?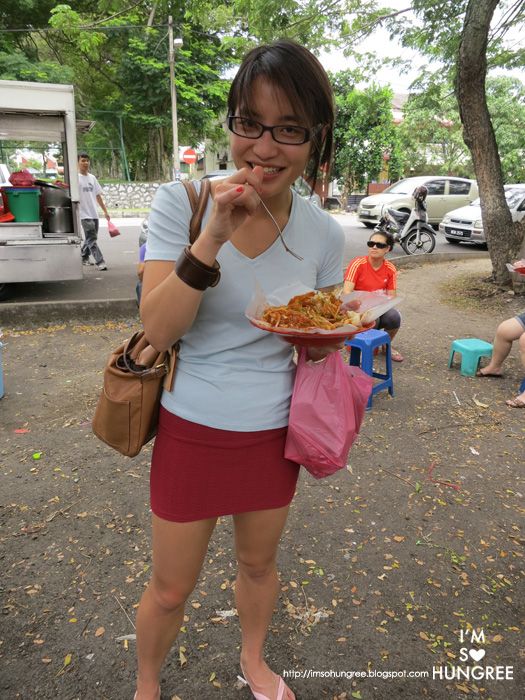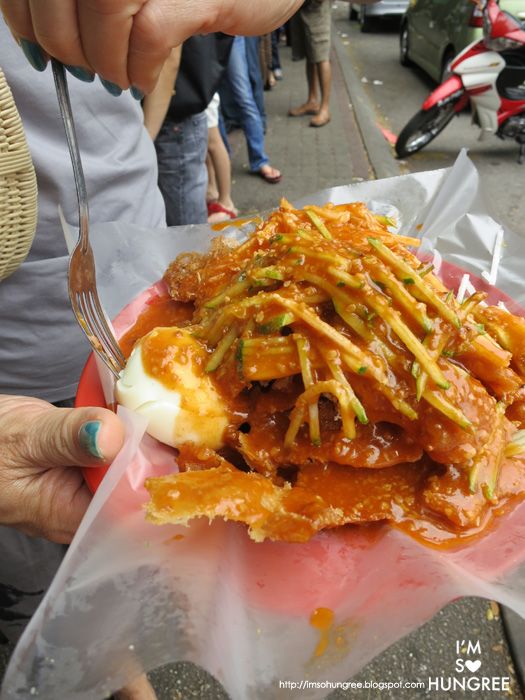 I also popped by to KL more recently with my family in October and discovered the joys of Pasembur style rojak, which is a lot more savoury, hotter and more filling than the fruit rojak I am generally more used to. Instead of fruit, you get fried dough fritters, bean curds, potatoes, boiled eggs, crunchy prawn fritters, cuttlefish and cucumber in a thick spicy peanut sauce. Best place for it?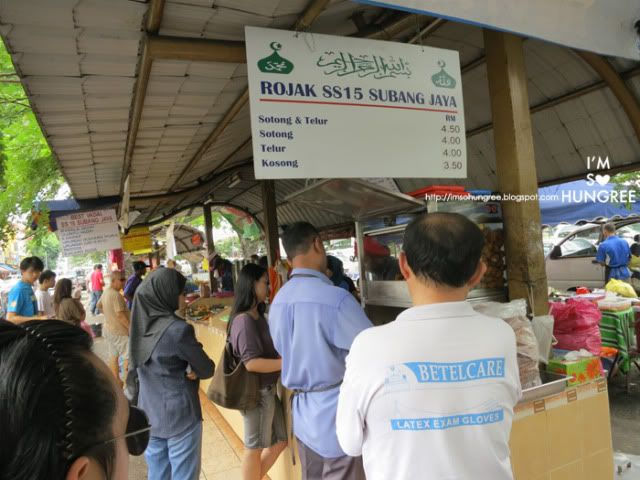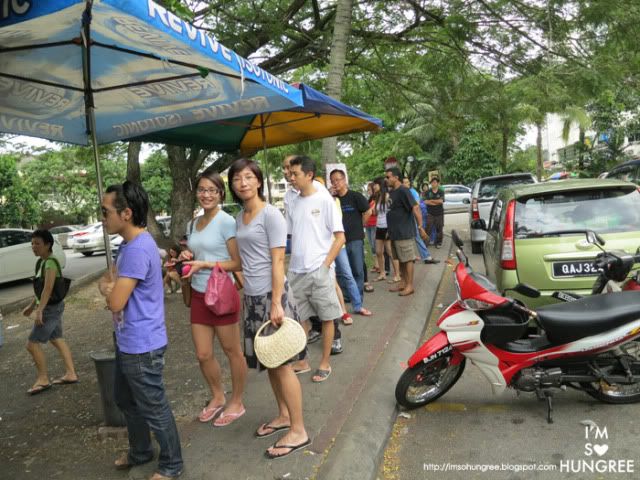 SS15 in Subang Jaya, where even at 2pm there were 20 minute queues. A regular we met in the line said on the weekend the lines go much longer! In Malaysia, if you see a queue for a hawker stall or stand, join it. JOIN IT. Don't even ask what it's for. You know it'll be good.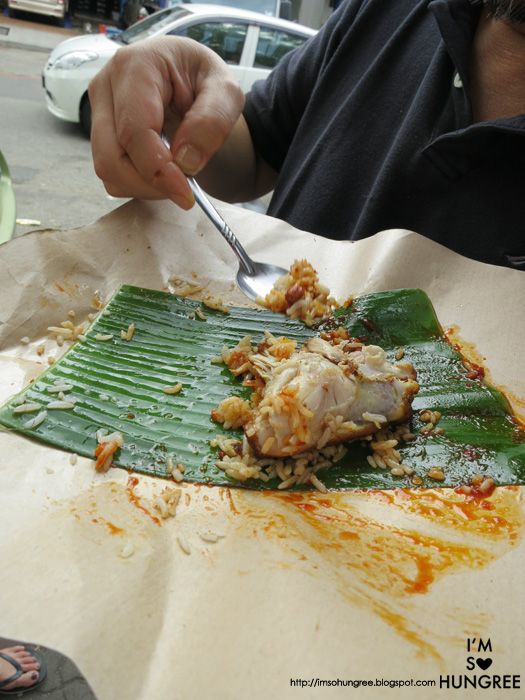 Be sure to check out the other stalls next to the rojak one if you ever visit, the nasi lemak with fried chicken was one of the best as well!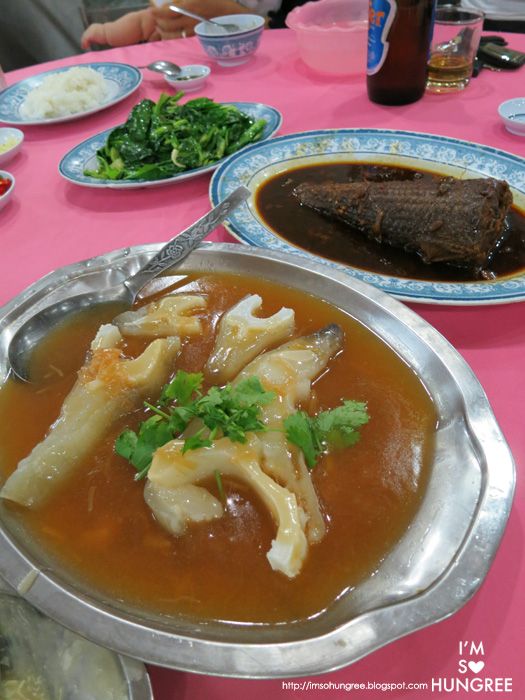 My dad's friend also took us out to eat shark snout, someway away from Petaling Jaya. To me, it was like eating beef tendon that tasted like shark fin soup….
Kuala Lumpur is a great little spot to get a feel for Malaysian food and culture in, but still have lots of creature comforts. I absolutely adore shopping in KL. However after 5 days in KL our next stop was Penang...the food mecca of Malaysia...
199 Jalan Tun Razak 50400 Kuala Lumpur, Federal Territory of Kuala Lumpur, Malaysia
Suria Klcc Jalan Ampang, Parkson Suria KLCC, 50088 Kuala Lumpur, Wilayah Persekutuan Kuala Lumpur, Malaysia
Lot 2F-25, Level 2, Paradigm Mall
No.1, Jalan Kelana SS7/26A
Kelana Jaya, 47301 Petaling Jay
Jalan Lembah Perdana, 50480 Kuala Lumpur 50480, Malaysia