Toast. Museli. Freekeh. Beetroot.
I have a tendency to pre-read menus before I visit places, especially for brunch with Brad and tend to get a little nervous if eggs aren't too prominent on the menu, as I'm not sure what else would fill up Brad otherwise.
Scanning down the breakfast menu at Feast of Merit I was gnawing on my lip initially, unsure, until…Shakshouka.
Phew, all good, let's go!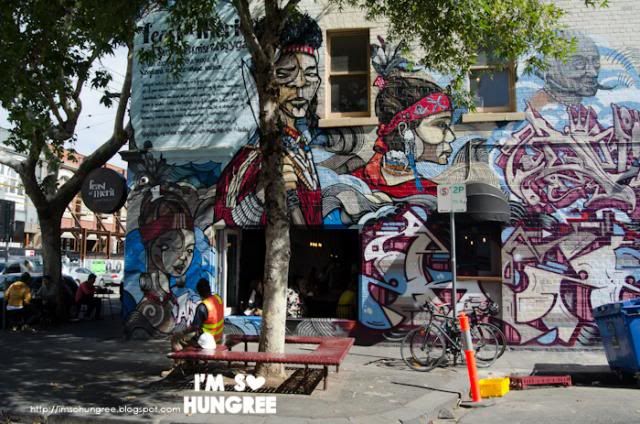 Feast of Merit is located on Swan Street in Richmond, in a corner shop adorned with a brightly painted mural on one side that I noticed as I left after our meal. Gorgeous no?
The warehouse style interior with brick walls painted white, and copper detailing behind the bar is not new to the Melbourne scene, but the space was generous and I loved the abundance of greenery around the cafe.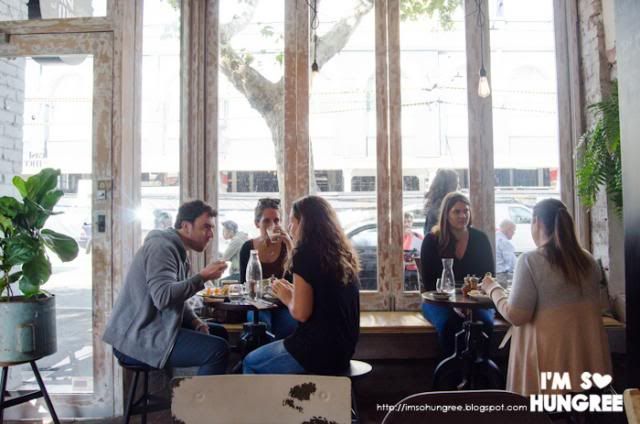 Also a huge fan of the big windows, that could be folded open once the rain stopped falling outside.
The point of differentiation though is that Feast of Merit is that it is a social enterprise, run by YGAP a not-for-profit organisation and an incubator for social change. Profits generated by Feast of Merit are channeled into YGAP's youth education projects in developing communities across Africa, Asia and Australia.
So what more could you want, getting a feed, and supporting a great cause at the same time? The only thing left to do was check out the food offering!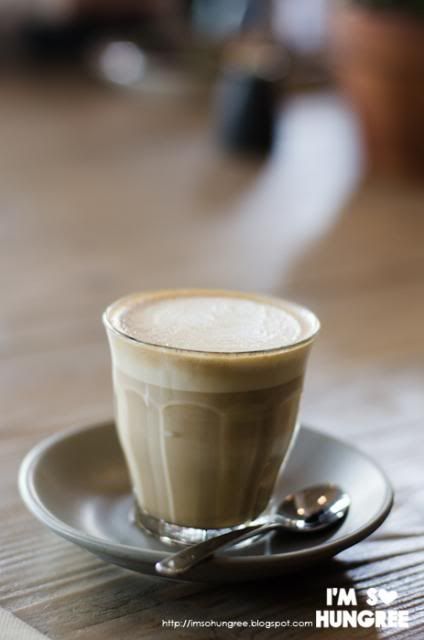 Brad's latte was lovely, and my Prana chai, with almond milk (ooh, aah!) was just comforting and delightful. Love seeing Prana Chai show up on my cafe menus, I much prefer it over Calmer Sutra Tea's chai which shows up on a lot of menus as well. Personal preferences hey?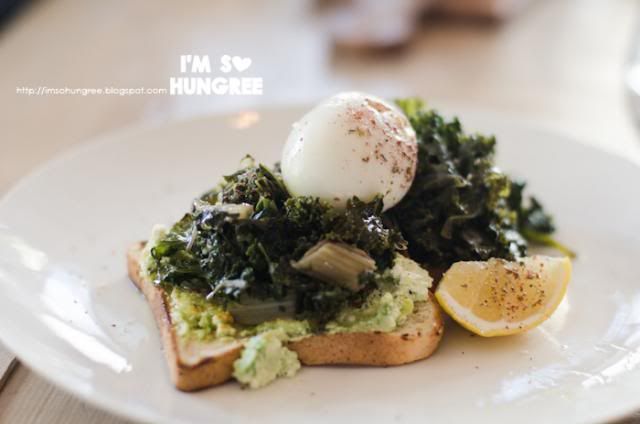 Although I like to make sure that there's some form of egg or meat on a brunch menu for Brad, I on the other hand, am quite happy to try anything and tend to be satiated much quicker than Brad and decided to get the Autumn greens - kale, cabbage, silverbeet, ricotta, avocado and added a soft egg on top of gluten free bread.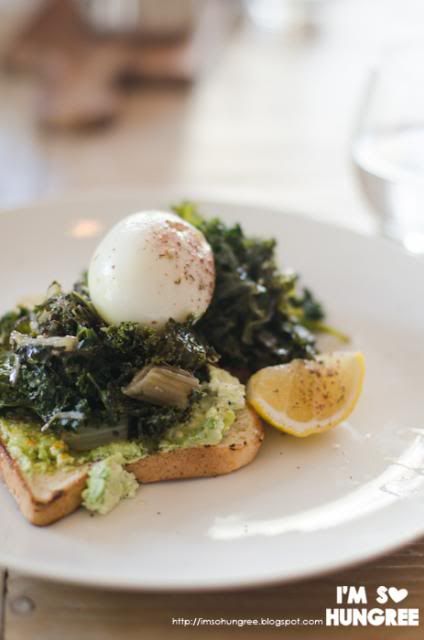 Greens never tasted so damn good. I gobbled up the goodness, sweet, beautifully seasoned with a lovely tender texture, although I do enjoy vegetables for the most part, I was almost surprised at how much I enjoyed these. I find that I have a particular fondness of silverbeet, which is something I need to have at home far more often. A little spritz of lemon added a lovely zestiness. Autumn, please don't ever end!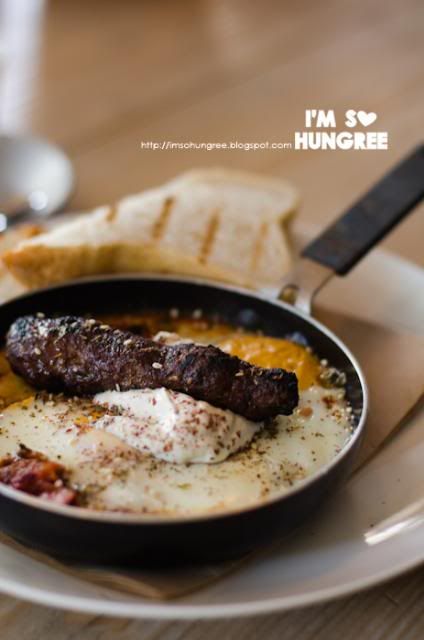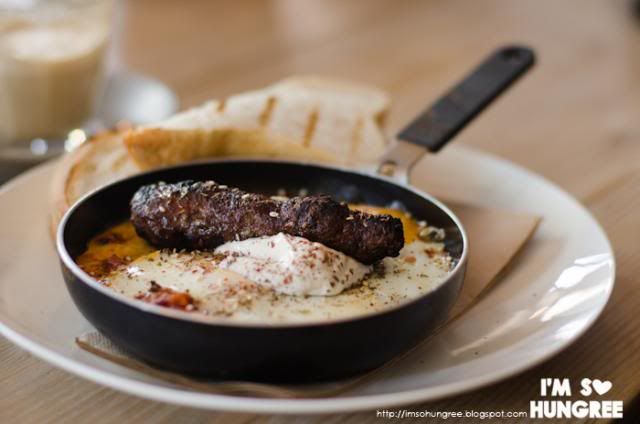 As I predicted, Brad ordered the Shakshouka with tomato, chilli peppers, eggs, silverbeet and tahini, and also added a merguez sausage, which although delicious, didn't look super appealing in presentation necessarily (Brad's comment was that it did look a bit like a turd…didn't stop us from eating it though).
Rich in spices, like my veggies, this was beautifully seasoned and totally comforting.
Before we left, I couldn't resist trying an Ayurvedic tonics, as they each sounded like they would do good things to the body, and opted to try 'Quite the Soothing Tonic' with turmeric, tamarind, lemon and honey. It's Feast of Merit's version of the Balinese Jamu drink, which is a traditional Indonesian herbal medicine.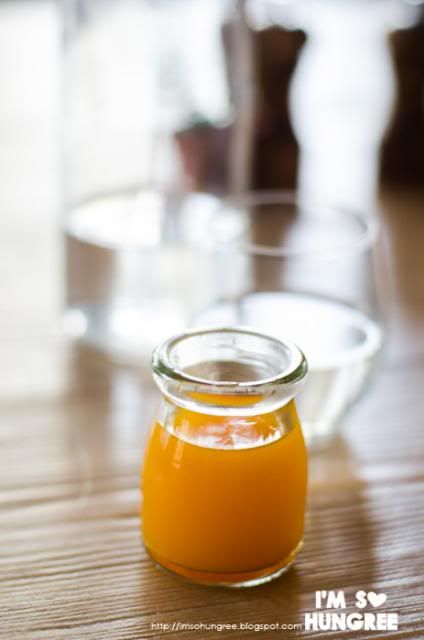 Served in a cute little jar, a rich orange colour, I was slightly unsure if I should just shoot it down or sip it, so I opted for the latter. I personally really enjoyed this, a touch of tanginess, and a little more herbaceous than I expected, and not too sweet. It was quite smooth and I think just inhaling the aroma and feeling it's warmth makes it quite soothing all in itself!
I hope to try out one of the smoothies next time, and also noted that one of their juices, The Basilenko is on the house if you go to Feast of Merit on a tinder date (you need to show proof though!). With mint in there, they've clearly thought this out! All that's left to do is to add vodka really…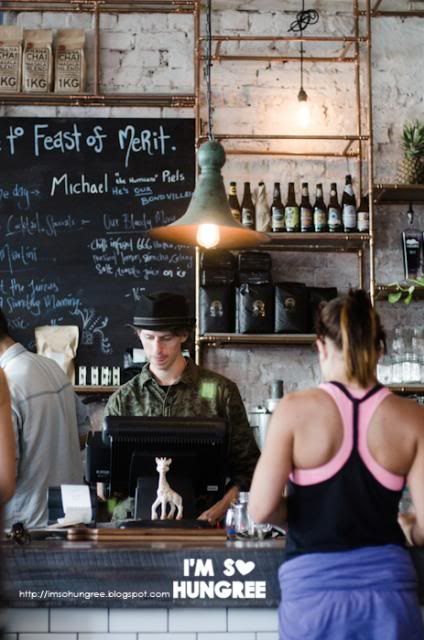 I left Fest of Merit very, very impressed. I guess I hadn't done much reading and so didn't have any particular expectations going in, but left absolutely blown away but how delicious the food was, the interesting and original menus, for both food and drink and the overall friendly service and good feel vibe.
Also open for dinner, where the Middle Eastern influence is more prominent, I look forward to heading back soon. After all, with this model it's kind of a win, win, win for everyone!