As Brad and I approached Save Our Souls Cafe (also known as SOS Cafe) in Toorak, me in my ripped jeans, ankle boots and leather jacket, I felt so out of place amongst all the lycra, puffy vests and sneakers. Can you imagine? Feeling overdressed in South Yarra? Having a Real Housewives of Melbourne moment here.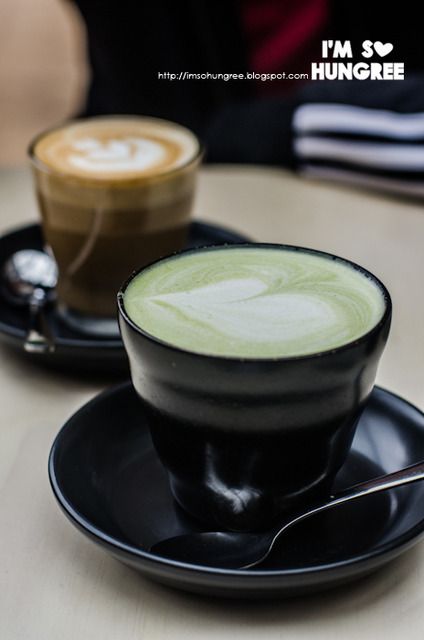 But that's the crowd at SOS Cafe, a health conscious cafe, with it's gorgeous courtyard feel; it's rare to find a cafe with more outdoor seating (even if it is kind of covered) than indoor seating isn't it?
Although 'health' these days can be a bit trendy and a bit light on the feeling feel aspect, fortunately the menu is well balanced to keep couples considered; lots of light and fresh fruity dishes, but also heartier warm dishes for those who might've just run half a marathon (I wouldn't put it past the crowd).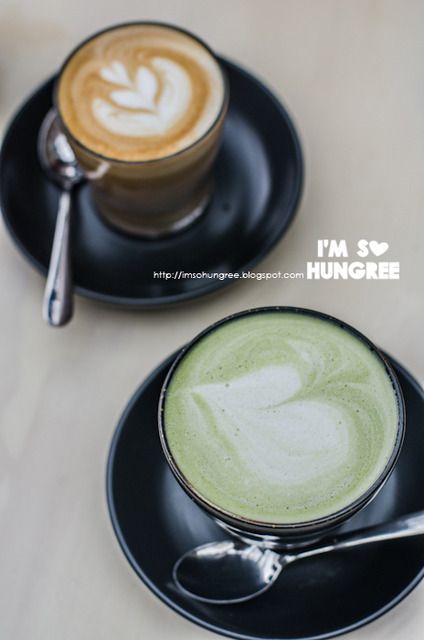 Matcha Maiden lattes are the size of your head, amazing value for $4.50. Brad's latte is also sizeable, and looks lovely and rich.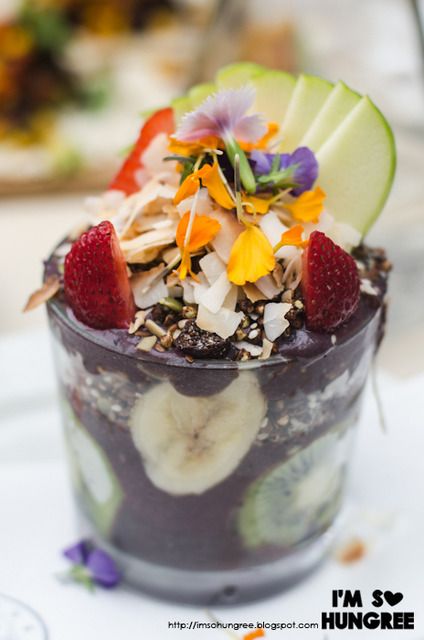 I had been craving acai bowls, despite the cooler morning, and was naturally elated with the gorgeously presented dish. More of a glass beaker than a bowl, but hey, details.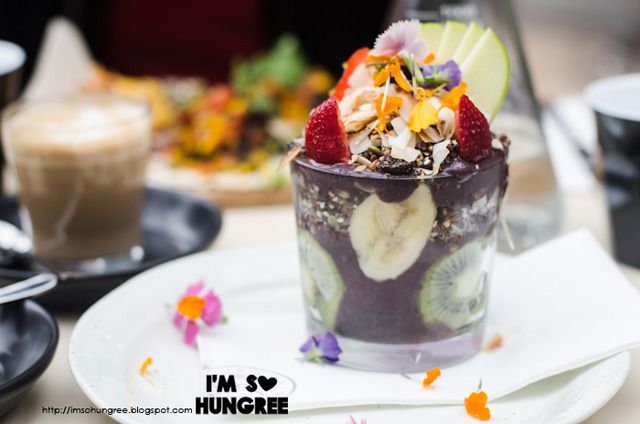 Served with house granola, toasted coconuts flakes and fresh seasonal fruit, it's a generous serve, that's got plenty of texture and crunch; always something I enjoy and no shortage of fruit.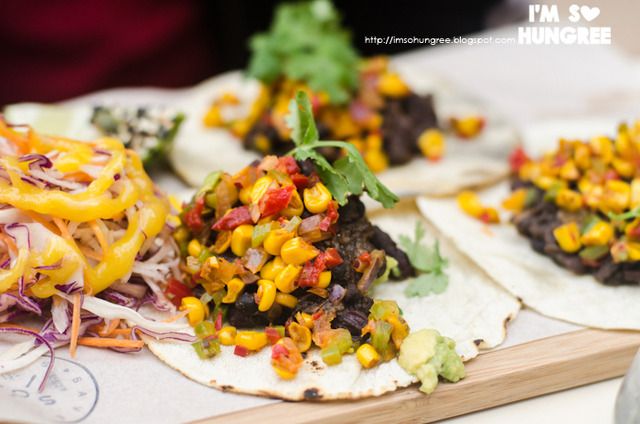 Brad got the beef tacos, served on organic soft gluten free corn tortillas with slow cooked organic spicy beef, Mexican beans, avocado salsa and a crispy slaw. Man, SOS Cafe may be well known for their acai bowls and Instagram friendly dishes, but I loved the flavour in these beef tacos, which definitely need more love. Beef was tender and the corn salsa on top full of spice and kick.
Overall, I enjoyed breakfast, being outside with all the natural light first thing in the day is lovely, and the food leaves you feeling good too. Very keen to visit again with a girlfriend to give the gluten free tiramisu pancakes a go!