I love Japan and it's culture. The Japanese really just do everything better.
Which is probably why I absolutely love KUU Cafe & Japanese kitchen in South Melbourne (and also desperately wish they were close to…let's say Kew.)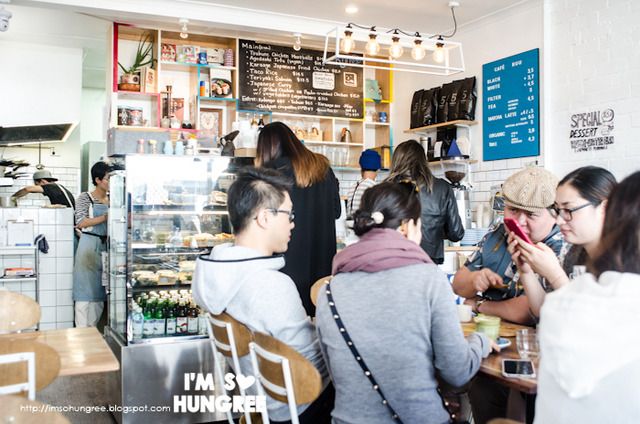 Run by a Japanese crew, KUU serves up healthy Japanese inspired cafe food, in a relaxing environment, which in proper Japanese fashion is small, but very cosy and entirely adorable. Fresh white walls, light wood furniture and shelves; lots of little shelves with bric-a-brac and bits and pieces. So simple, but so quaint.
We were fortunate enough to be having a very late lunch on the weekend (at around 2pm) so had no problem getting a table, but even at 2pm the little cafe was quite busy. Can only imagine at peak hour it must be pretty manic!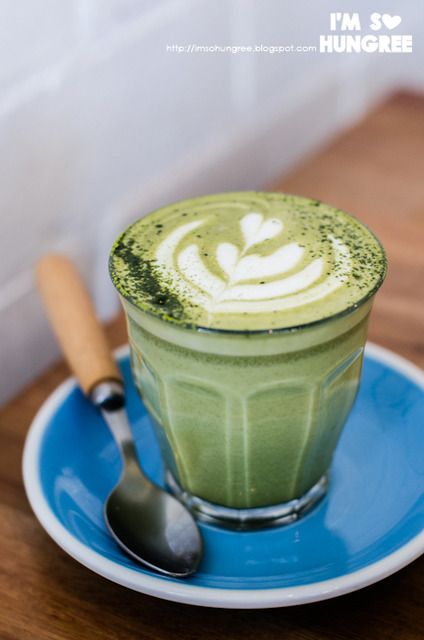 When at a Japanese cafe, one must have a matcha latte obviously and KUU did not disappoint. Smooth, with a great green tea flavour, although not as strong as I thought it was going to be. Delicious. Had two.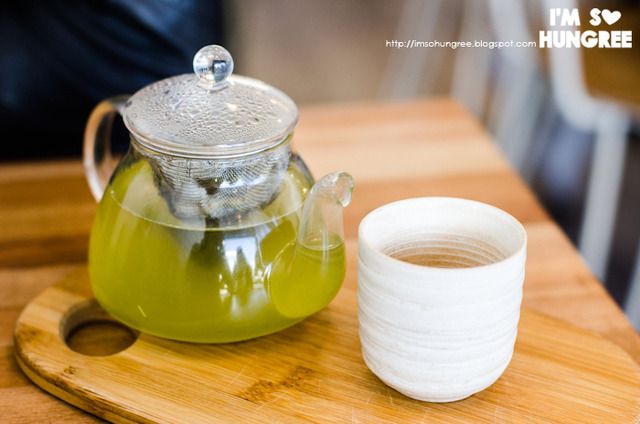 Brad's Genmaicha was also gorgeously aromatic and perfect when he's been feeling a bit under the weather.
Being 2pm, and not having eaten for most of the day, I was ready to eat. Everything.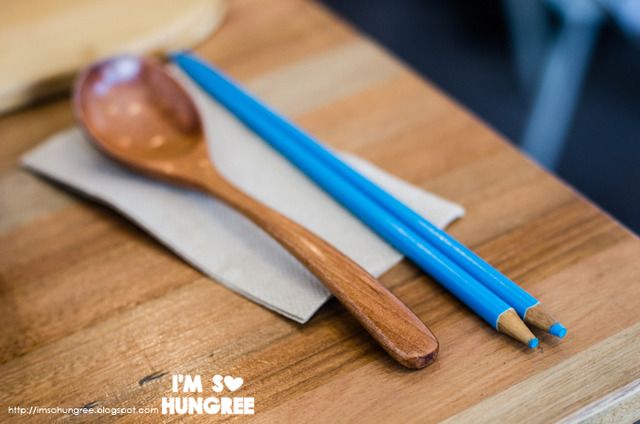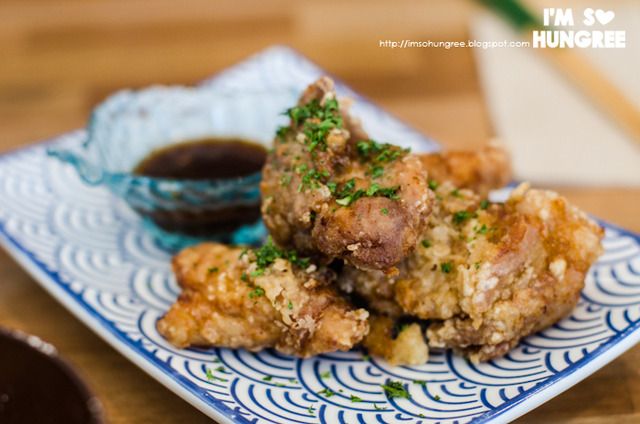 Kaarage Japanese fried chicken with celery vinaigrette dipping sauce was everything you would hope for, not quite was crunchy as I might've expected, but piping hot, great flavours and juicy, juicy chicken.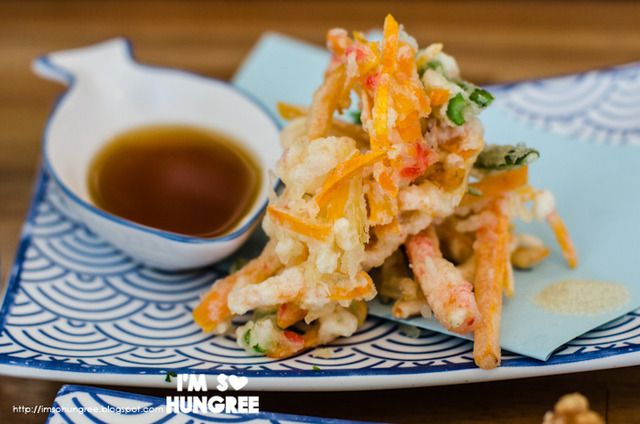 The kakiage shredded veggie tempura, with sweet potato, carrot, onion, green bean and pumpkin was delicately battered and lightly crisp.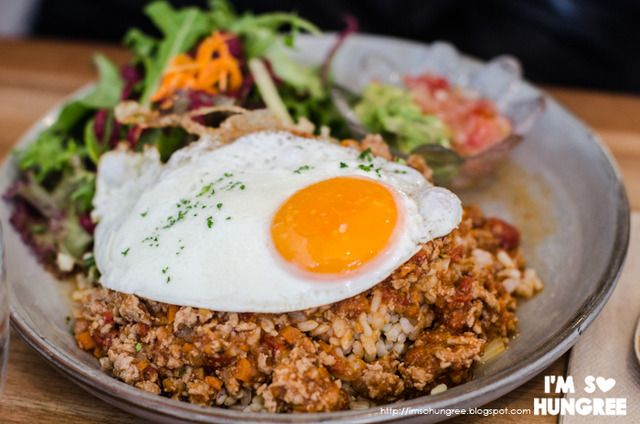 I'd been eyeing it on Instagram, so decided (or more like dictated) that Brad would order the taco rice with chicken mince, taco sauce, fried egg, mozzarella, tomato salsa and avocado on the side. It's total comfort food, but that's still pretty good for you, so I love it. Real tomato-y and real hearty; loved that the fried egg still had a runny yolk as it's just perfect for mixing through the rice. Loved the cheesiness though the rice too, you could see cheese strings pulling spoonful after spoonful.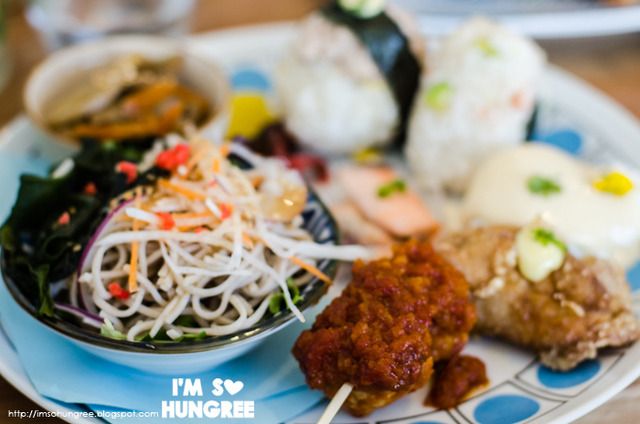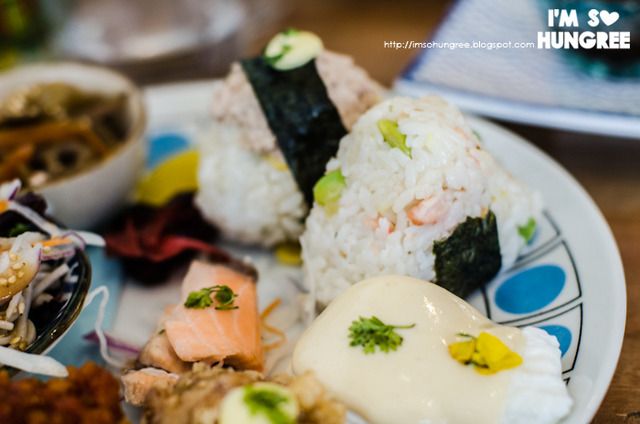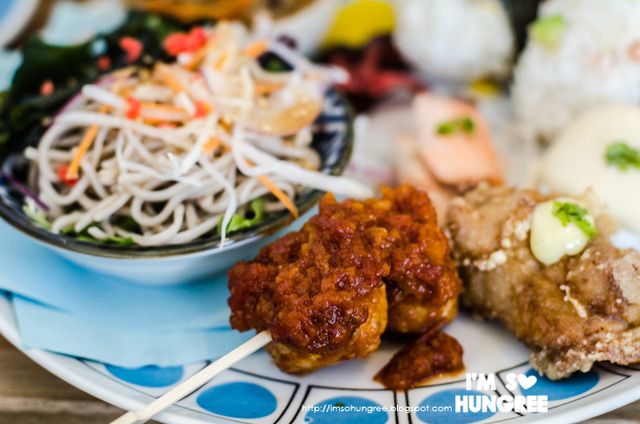 For those who never know what to order, the Japanese brekky platter for the hungry is a great option. A bit plate with onigiri rice balls, salad of the day, poached egg with white sesame hollandaise sauce, grilled salmon and other bits and bobs (I had more fried chicken and some tsukune meatballs on mine too). The white sesame hollandaise is one of the best things ever, that rich hit you're used to, combined with a strong sesame flavour which takes a bit of edge off the richness and the edamame throughout the onigiri giving it a bit of texture.
If it was up to me, I'd be at KUU easily once a week. The vibe is very chilled out, staff are friendly and food is hearty but not at all heavy, because Japanese food isn't ever heavy is it?