Having now worked in a design studio that does branding and interior for a couple of years, I have learnt to seriously appreciate the amount of work, money and effort that goes into making a spectacular looking hospitality space. It ain't easy, and as Melbournian's continue to develop more and more of a taste of marble minimalism, it's tough to keep up.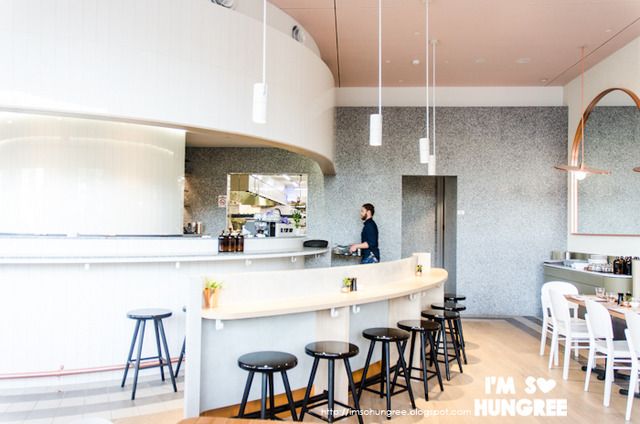 The Penny Drop in Box Hill is unexpected for it's location, or maybe it's not really, with the suburb dry of any serious cafe offering.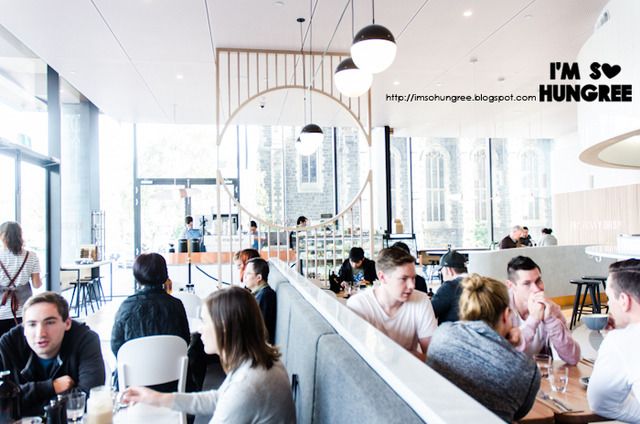 I'm immediately taken with the space, lots of curved lines, rose gold and copper offset against light timber, dark banquettes and marble table tops. And those floor to ceiling windows just soaking in all that natural light? Beautiful.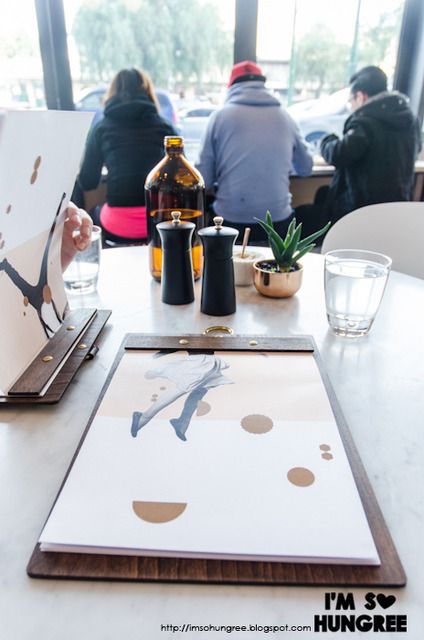 But beyond the looks, The Penny Drop's doing some fantastic food.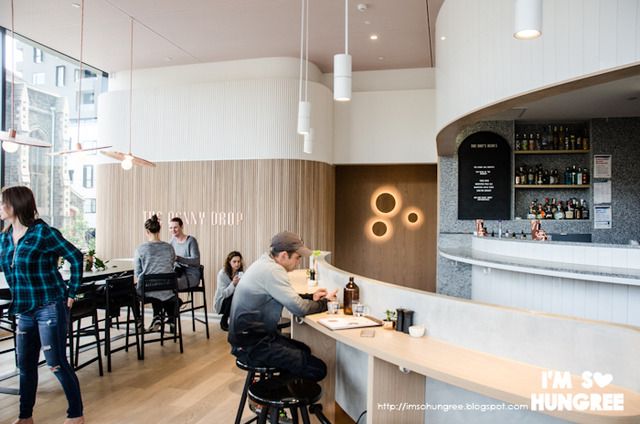 I was so excited to visit here after coming back from Tokyo (back in May *cough*slackslackslack*cough*), as it was the first menu I had read in a while where I actually wanted to order all of the things. Where it was familiar, but with exciting tweaks and additions.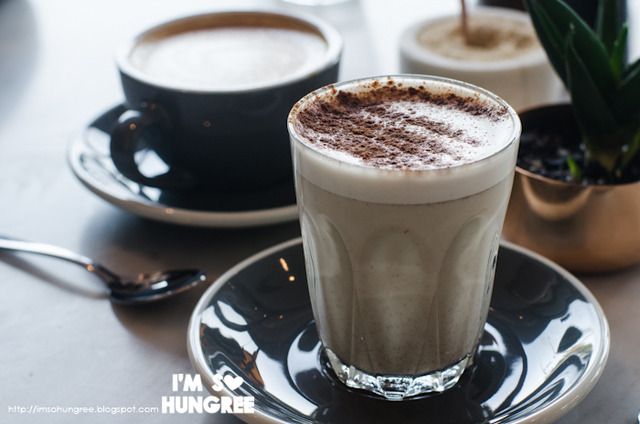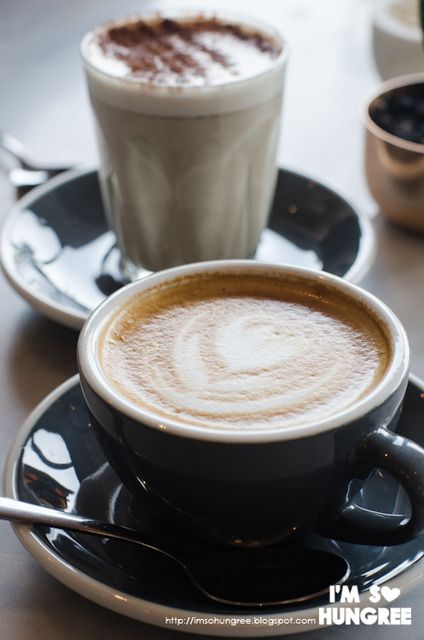 True to the area, there's definitely an Asian flair to the menu, with pork bely ssam rolls with kimchi mayo, dried peach, goji and cashew granola and tea smoked salmon with son-in-law eggs.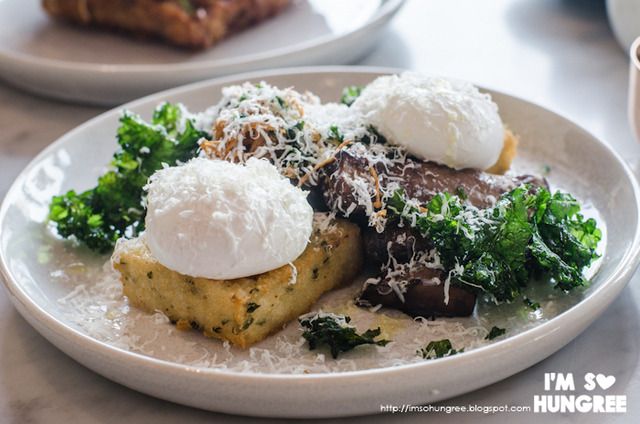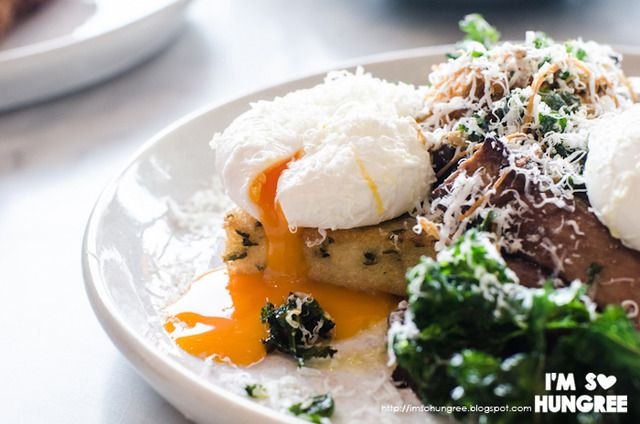 This blustery morning, after a very satisfying chai, that was perhaps not so spicy but had a nice steeped tea flavour (you'd be surprised, they don't always), I opted for the wild mushrooms with crispy polenta, kale, poached eggs and salted ricotta. Pray tell if there's much of a better combination. The description is exactly what you got, with gorgeously crispy polenta, and crispy kale too. I think the salted ricotta really elevated the dish, giving it a bit of punch but also richness.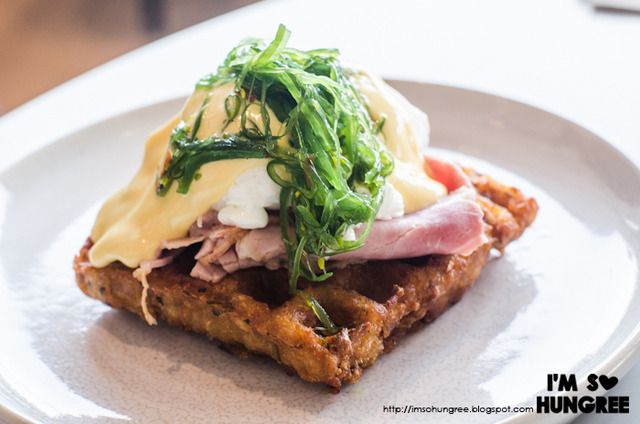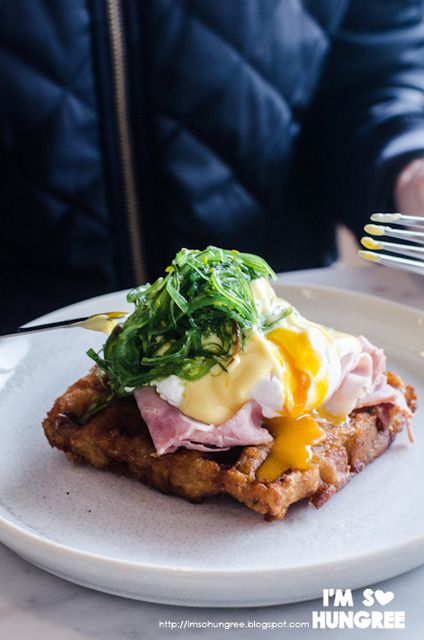 As much as I loved my dish though, I was definitely immediately jealous of Brad's once I had a mouthful. Potato and garlic chive waffle with poached eggs, ham, hollandaise and wakame seaweed. Oh my yum. I am okay with savoury waffles becoming a thing, I loved the crisp crust of the waffle, and the fluffiness inside. Although just a small addition, the seaweed really complimented the hollandaise so well, the acidity balancing out the richness of the hollandaise really well - which is an observation that Brad made first and really liked, and he's not usually one to talk much about the food (that's my job).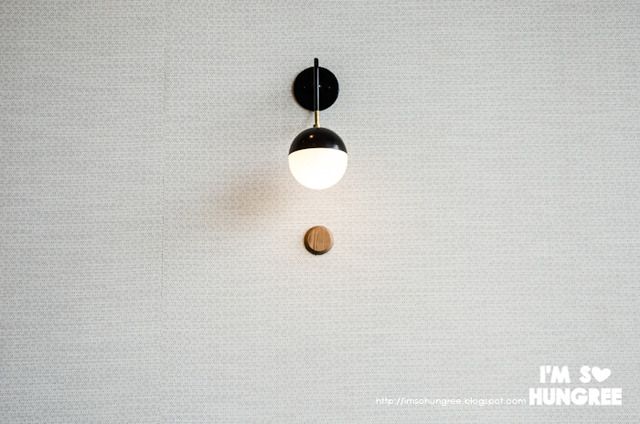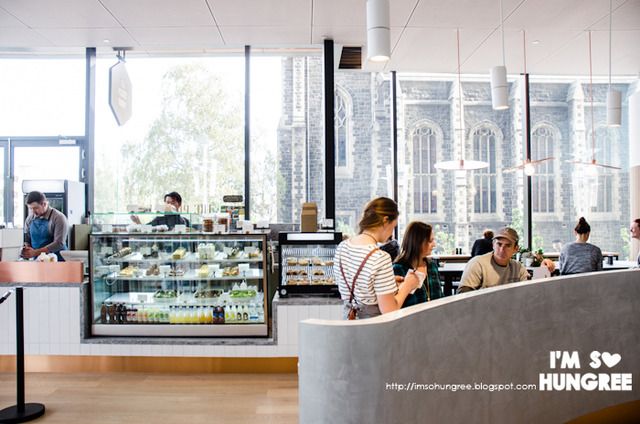 Man, I was so surprised there wasn't a long wait to get in here in the morning. I suppose having 100 seats helps, and maybe things are a little different a couple months on, but I really enjoyed the attentive service, beautiful interiors and delicious food. I've seen that fried chicken on the Instagram and am dying to come back for dinner sometime!