I am a terrible Melbournian.
I've never had breakfast in Degraves St.
Can you imagine? The quintessential brunch, breakfast or coffee spot in the CBD, which I do frequent fairly often, and I had never stopped to try and suss it out.
I'm one of those strange people though that usually get put off by massive crowds at a cafe or a restaurant, because I usually can't be bothered waiting to be seated, and reckon that if a restaurant is so busy, surely the service will be stretched out a bit thin.
At any rate, I finally popped my Degraves St. cherry when Brad and I went to the city one morning to check out some of the buildings at the Melbourne Open House, as part of the State of Design festival in Melbourne.
I had wanted to go to Cumulus Inc. to try the breakfast, but we got lazy.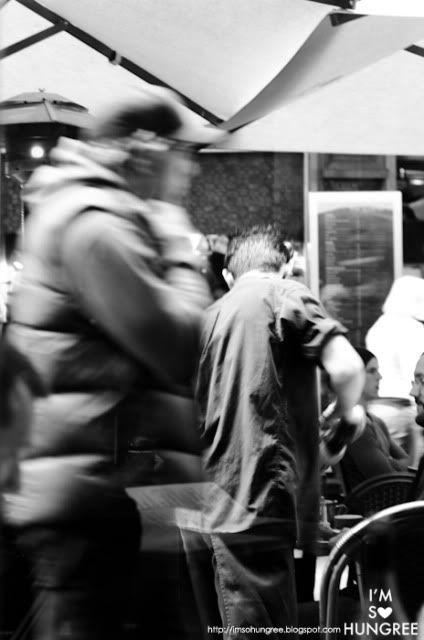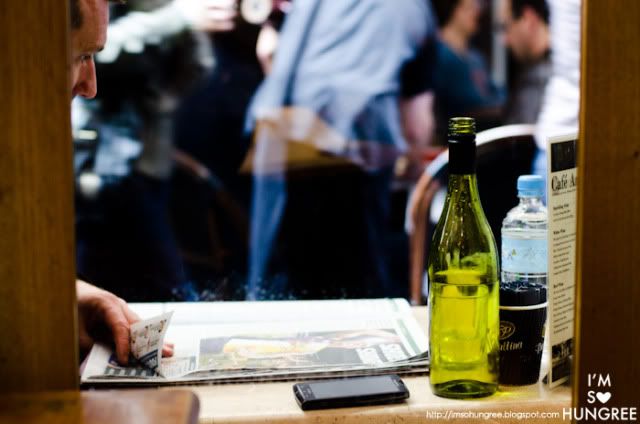 For being a fairly cool day in Melbourne, it was still somewhat surprising to see that all the tables outside in Degraves St. were just about all taken. The scene was quite crazy actually, the cobblestone alleyway filled with tables, umbrellas, waiters running in and out of restaurants, passer bys and other couples and groups such as Brad and I, scratching our heads and figuring out which cafe to pop into. How do you choose?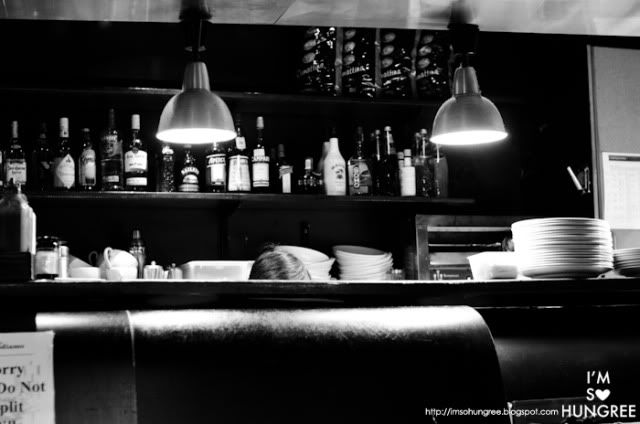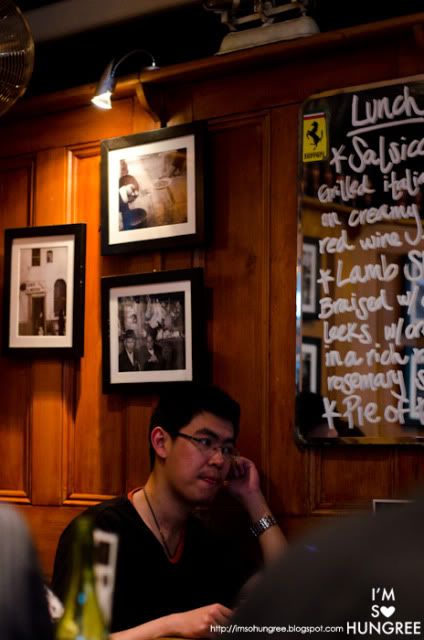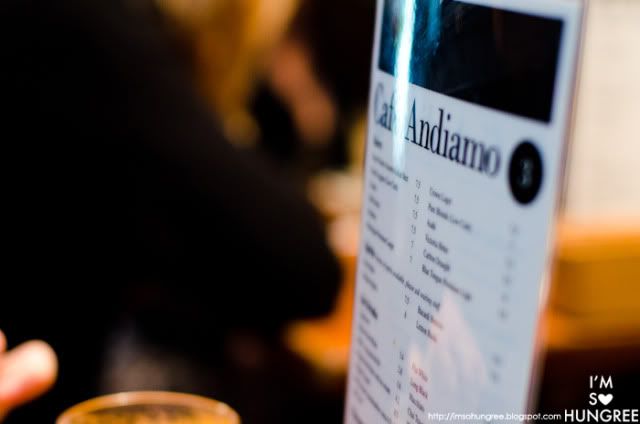 We eventually sort of just got shoved into Cafe Andiamo, which had a couple of tables free inside. It was quite dark and had a traditional feel to it, with lots of wood and well, lots of tables. It was quite squishy and cosy inside.
I did like the cute little touches though, a Ferrari sticker there, a photo or two here...gave a hint of personality to the place.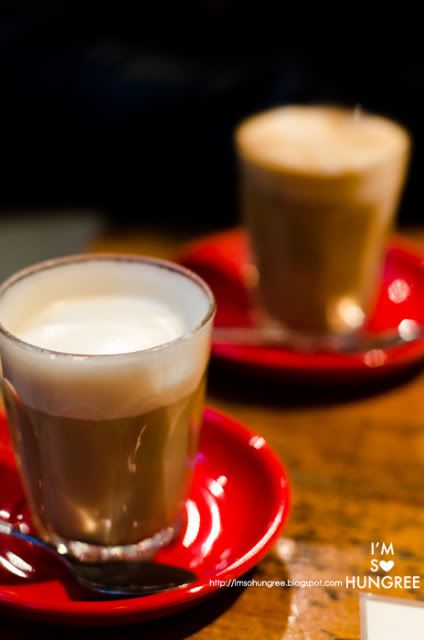 My chai latte and Brad's latte. It actually quite surprised me how good they were, the milk was just magnificently frothed and was lovely and smooth. It perfectly hit the spot.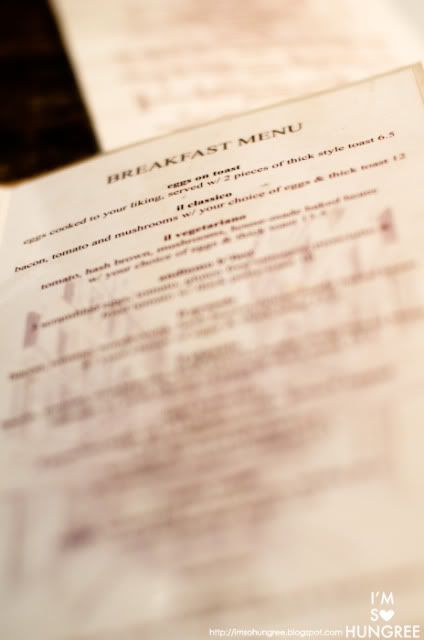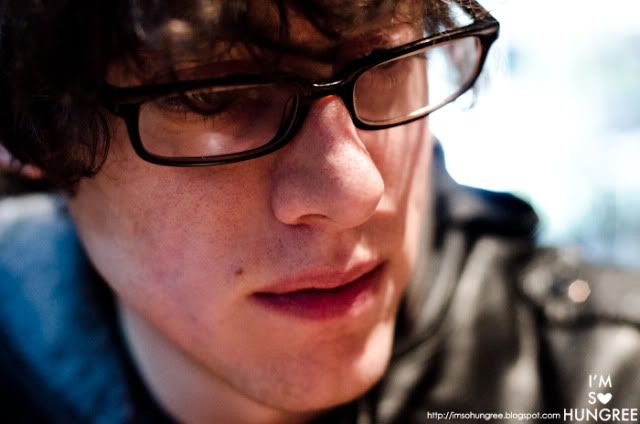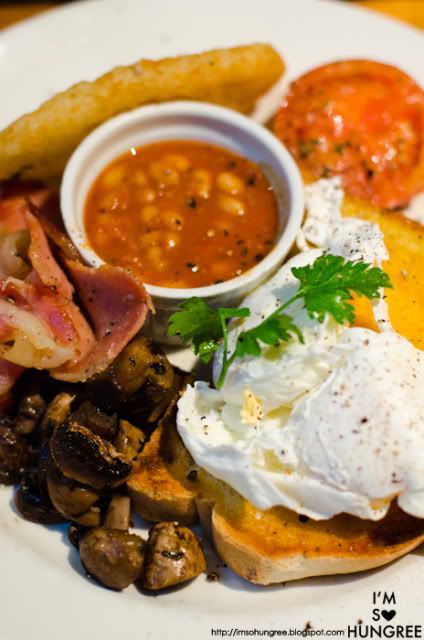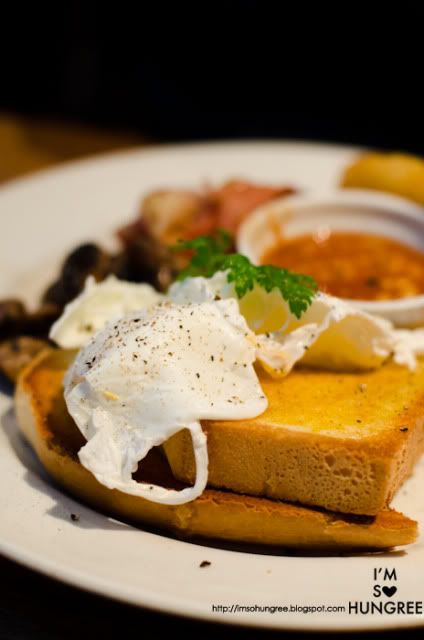 Brad ordered one of the big breakfast's they had on offer, with an egg, mushrooms, tomato, baked beans, a hashbrown, bacon and a slice of toast. Presentation was a little slack and overall everything came across a bit oily. The poached egg was over cooked, with the egg white being a bit too firm. The hashbrown to me, wasn't all that different from one you can pick up at McDonalds either, no crisp to it at all!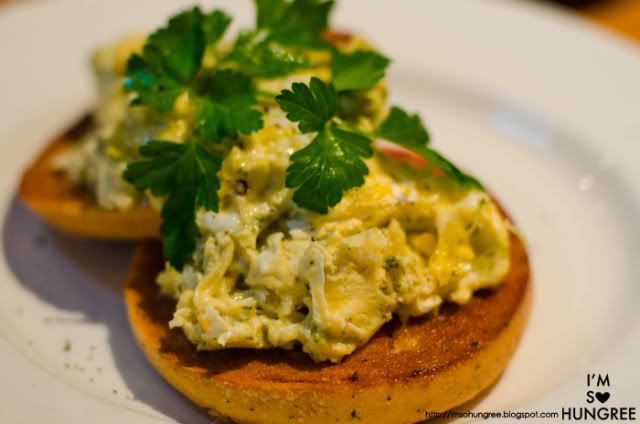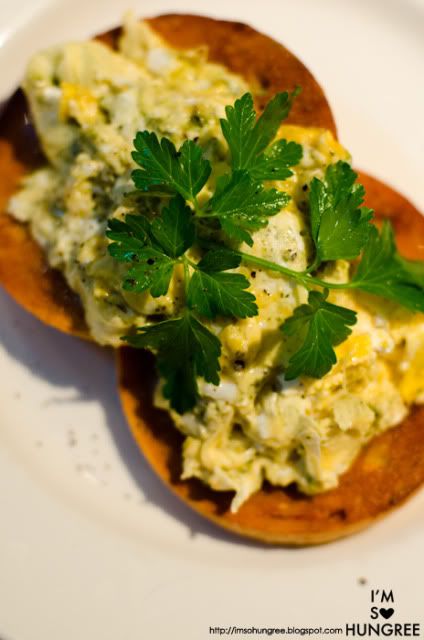 I decided to go 'peh' at my gluten intolerant body and ordered the pesto scrambled eggs on a sundried tomato bagel, as I'm a sucker for pesto and a sucker for sun dried tomatoes.
Alas, another lack lustre dish, although the bagel did look quite promising, hinting that it might be lightly toasted and crisp, as I tried to use my fork and knife to cut my bagel apart...it was so tough I couldn't actually get through it, and I did use a fair bit of muscle! At the end I just had to pick up the bagel with my hands and chew very, very hard on it. And where was my sun dried tomato flavour? It didn't come through at all.
The scrambled eggs were a little more edible, but were quite rubbery, there was no fluffiness or lightness to them at all.
So good coffee (which I suppose is absolutely essential in Melbourne), uninterested service and not at all exciting food. I suppose I don't feel so bad about not having eaten in Degraves St before this and I certainly won't be back at Cafe Adiamo anytime too soon. It is indeed, more for the tourists than the locals...
Do you guys have any favourite spots on Degraves Street? I don't want to write off the street already, but it's kind of hard when one is spoilt with gorgeous cafes in South Yarra or Collingwood....