Hare and Grace was the second location restaurant I managed to visit during the Melbourne Food and Wine Festival, for an express lunch. To recap quickly, the express lunches were $35 lunches at selected restaurants, for two courses, most restaurants giving you at least two choices for each course. And a glass of wine. Cheers!
The menu at Hare and Grace has long tempted me online. It's short, succinct but very pretty sounding.
And so I trotted myself over from my side of town (where Melbourne Central is), to the business district to meet I-Hua. Hare and Grace is quite snuggly located next to Vue de Monde, although you might miss the entrance which is quite well hidden in a wall!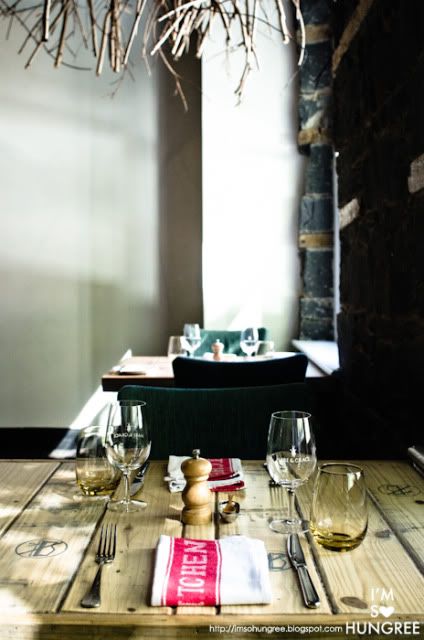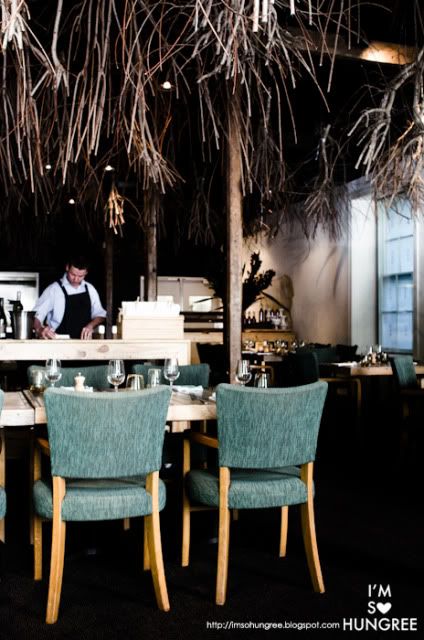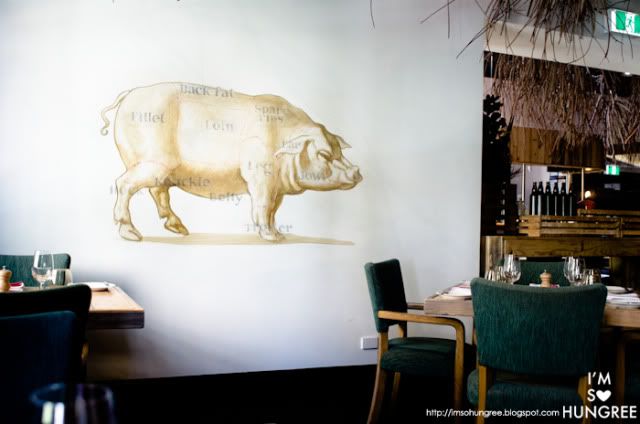 Upon stepping into the restaurant, you almost might think you've stepped into a little bunny hole, it's so cosy and den-like inside. I found it to be quite earthy, with lots of natural and 'raw' elements such as branches hanging from the ceilings, illustrated produce murals, and tables that looked like they had been boxes, taken straight out of a warehouse, polished and slapped down. I-Hua and I theorised that they simply strolled down Collins Street in winter and stole all the saplings and branches to put into the restaurant. Ho ho!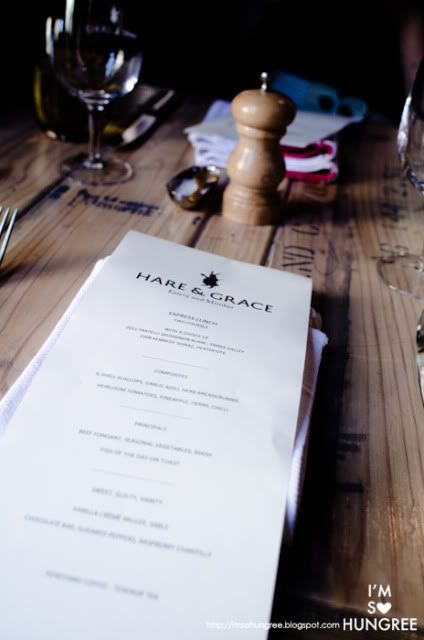 I-Hua and I were punctual as could be and were seated by the very friendly staff, who assured us we could keep to I-Hua's time constraints and left us to ponder over the menu.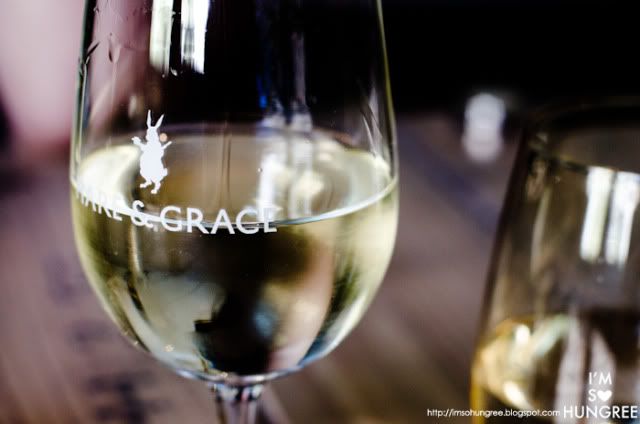 We decided to spend a little more each to each have 3 courses, and thereby, everything on the menu! We're not gluts. Totally.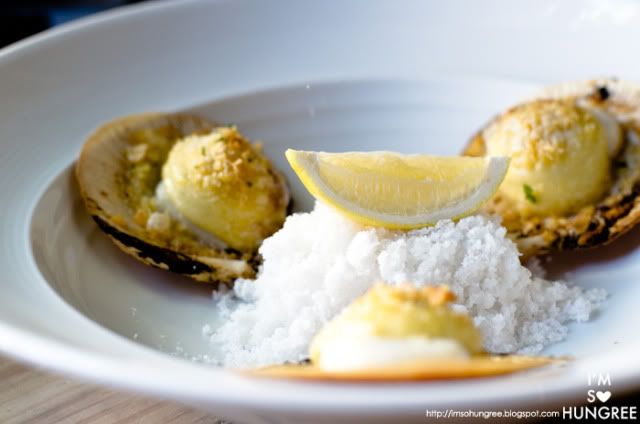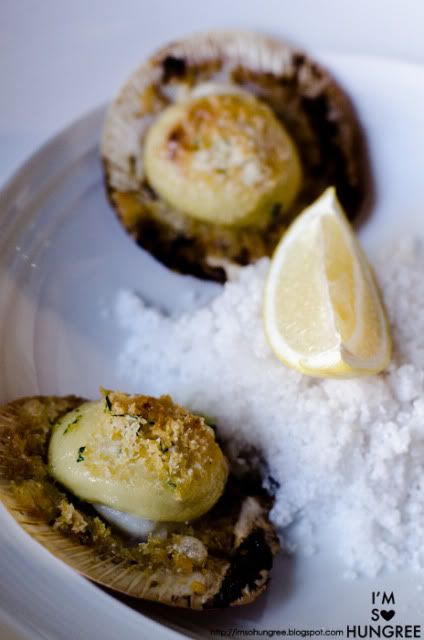 I-Hua started with the scallop entree, which enchanted the nose as it's aromas wafted by while being placed on the table. The scallops were piping hot, perfectly cooked and buttery and garlicky and delicious.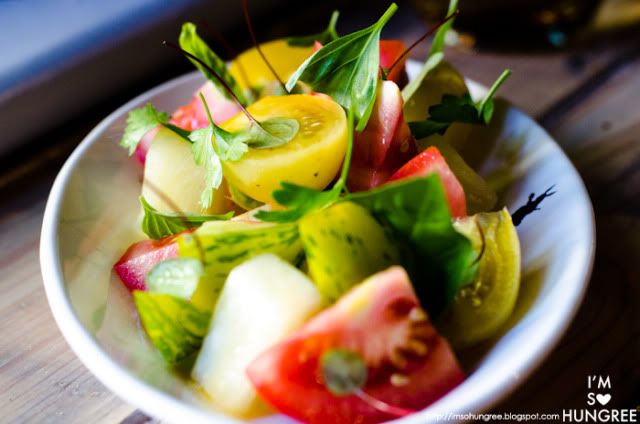 I went with the heirloom tomato salad, which although a little less exciting aromatically, was a rather refreshing in contrast. And that colour! Like looking at a garden blooming in spring. The pineapple was a wonderful addition, for that little bit of acidity and additional sweetness. Shame we're just losing summer, this would be a perfect salad for it!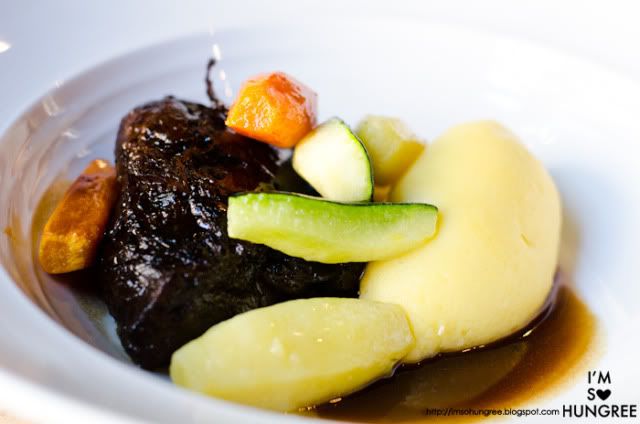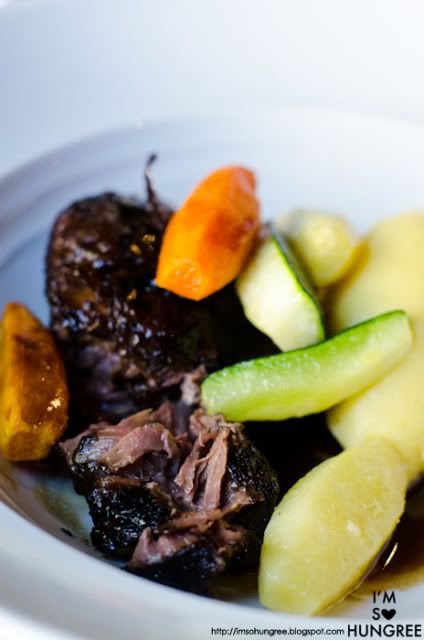 I went beef, I-Hua went fish. I forgot which part of the cow I was eating, but it came out as a shiny glazed beacon of….meatiness. Again, it smelt beautiful and was quite tasty, with a lovely texture but I felt could have had a little more seasoning. The mashed potato was divinity though. Creamy, rich, creamy, creamy, rich. It just soaked up the gravy, wrapped itself around my spoon and killed me quickly. It was a struggle to get through it!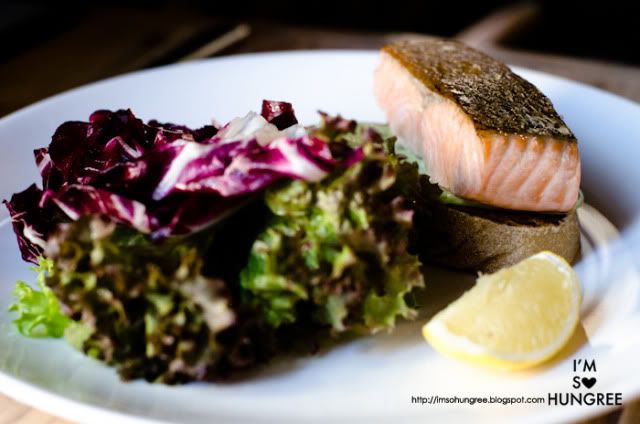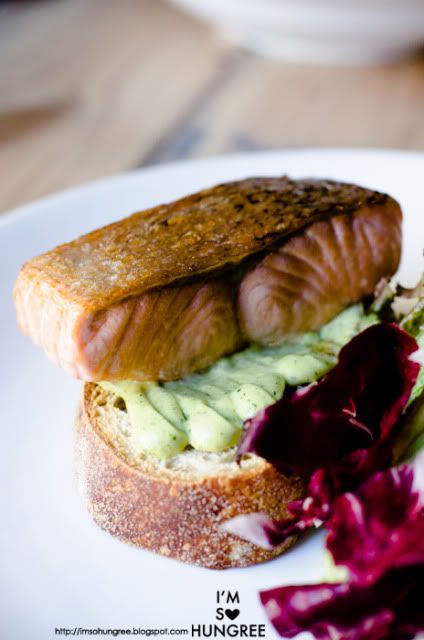 The fish dish, was a piece of salmon on toast with some fresh greens. Whilst the salmon looked quite lovely indeed, I-Hua and I were a little confused to the concept. Were you supposed to smoosh the salmon on to the bread with the knife like a spread? Or just open wide and shove in as much fish and bread as you can in one bite? It looked a little awkward to handle, and put us in the weird limbo of wondering if we were having breakfast or lunch!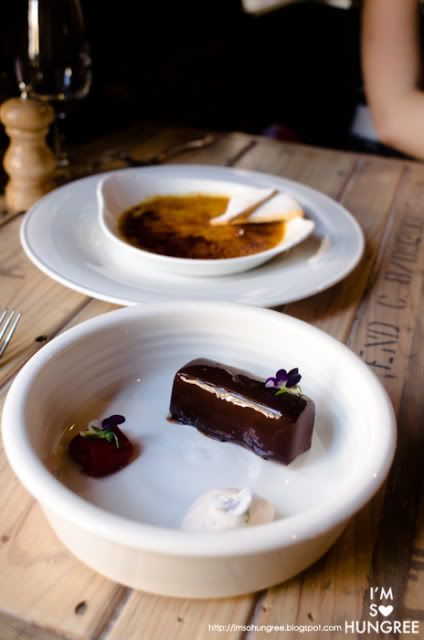 And onto everybody's favourite course (or maybe just mine)….dessert!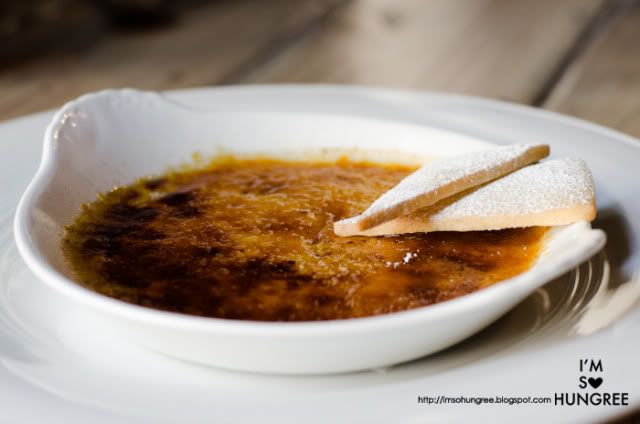 I-Hua's creme brulee was just beautiful. It is so unusual to see it these days in such a wide and shallow dish. The top tapped through like crystals and it was just light and delightful.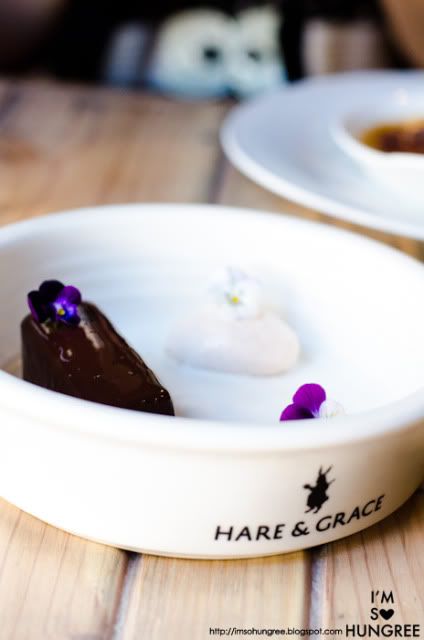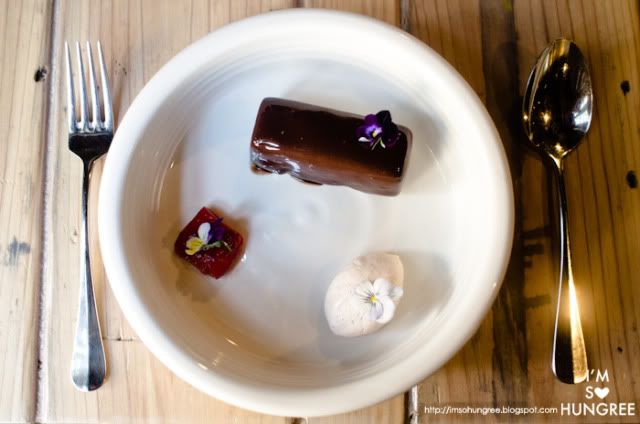 My dessert, came out in what looked like, and I use this word in the most affectionate and adorable way I can, a dog bowl. We loved it. A chocolate bar, with sugared pepper/capsicum and a light cream. I forgot what flavour the cream thing on the side was, but I think I'm forgiven as the chocolate bar was just the most sinfully delightful thing ever. Essentially a dense chocolate mousse cake, lovingly coated in incredibly reflective chocolate. Every bite was heavenly.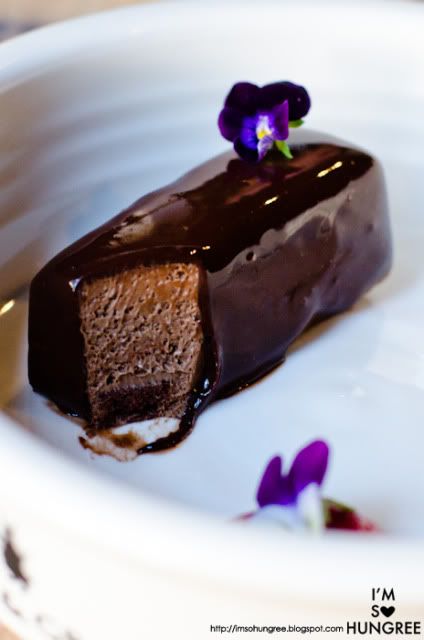 The sugared pepper was an interesting addition, it was kinda smokey to me, which alleviated the richness slightly and gave it more depth, while the cream was a refreshing mouthful. But still, we were both just fluffing over how cute the dish looked overall.
The experience we had at Hare and Grace was really enjoyable, service was friendly and efficient, and the food on the whole was very enjoyable with not a whole lot to nitpick at really! Whilst we felt our mains were not so exciting, comparatively to the entree and dessert, they were still generally well executed and well presented.
525 Collins Street
Melbourne, VIC 3000

View I'm So Hungree in a larger map