Hey guys! By the time this post is published I should be on a plane, or just about to land, or just about to get on another plane! Which is kind of appropriate, since I'm covering some of the new(er) brunchy goodness that's at my local, Percy's Aeroplane!
When Percy's Aeroplane opened, they were solely a Monday to Friday affair, catering to the work crowd, which seems to be working for them pretty well. Every time I'm in there for a takeaway chai, often at off-peak times, there's always a small line of people waiting for takeaways too!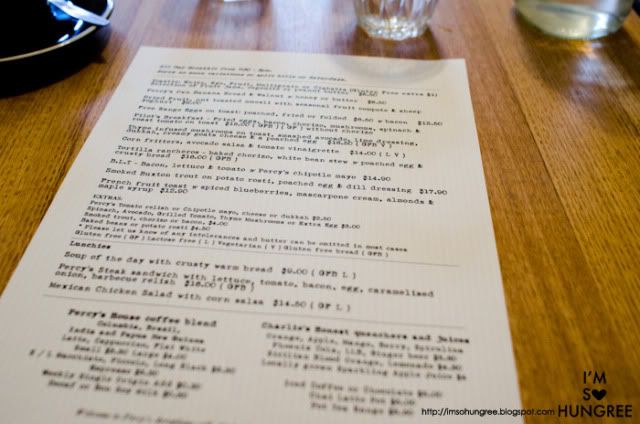 But I was quite excited when Wesley informed me, after a regular dose of pestering, that they were going to be open for Saturdays soon! So being the bit of a nerd that I am, I popped the date in my diary and set about getting some bloggers together to join me, since I had always raved on about the place!
I nearly got the full Fake Photography Society out, but our dear Chairman Crabby (I-Hua) was unfortunately unavailable :( It's been too long since a proper congregation!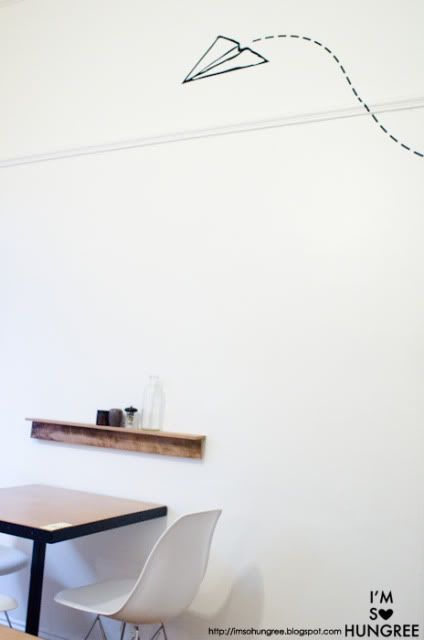 I had never gone further into Percy's Aeroplane than the front, foyer space, so was a little surprised to find an additional room that was quite cosy but neat. And how cute are the little paper aeroplane motifs?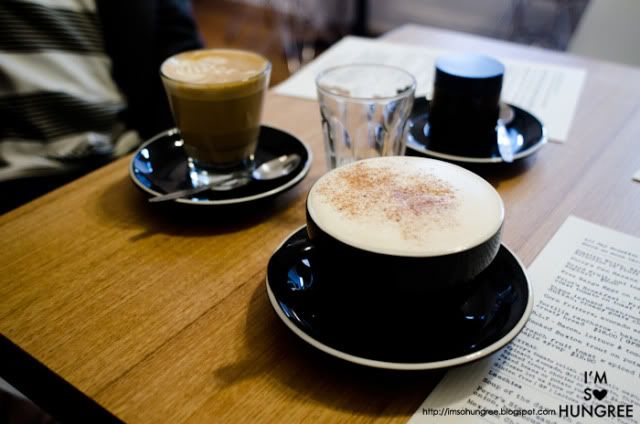 With Dr Boo Radley, Bryan Boo, Fakegf Jo, Ravenous Allan and myself, Hungree Ash (oh my gosh, we're a super hero team!), it was coffees, chai lattes and food abound!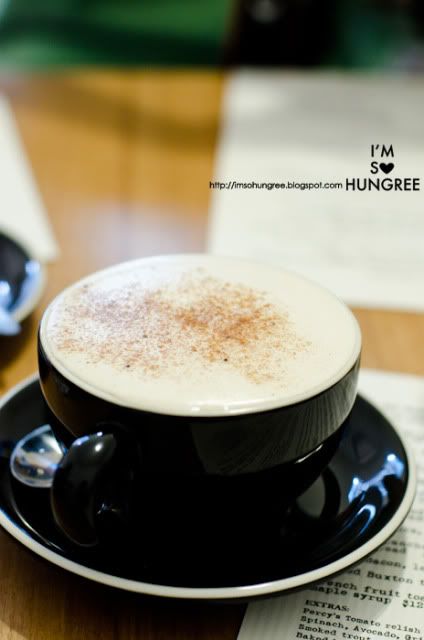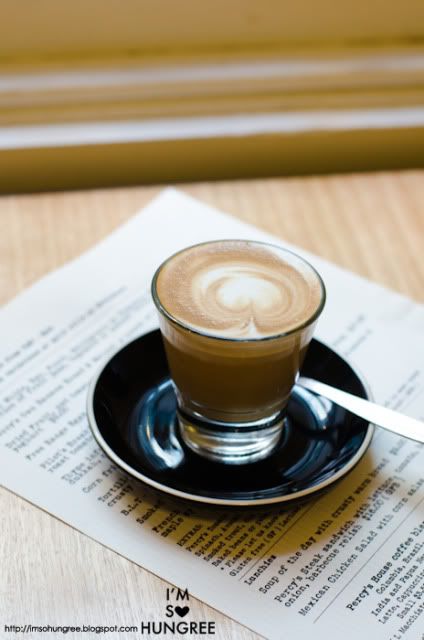 I loved my chai latte as usual, I thought the lattes and piccolos though all looked quite good too, with a nice dark colour. Bryan and Jo commented they would have liked their coffees a bit stronger, but I suppose you will have to wait to hear from Bryan for a full analysis!
I was excited to try the full brunch menu, previously the menu didn't have as much typically eggy, brunchy stuff….but with this new menu? Eggs galore!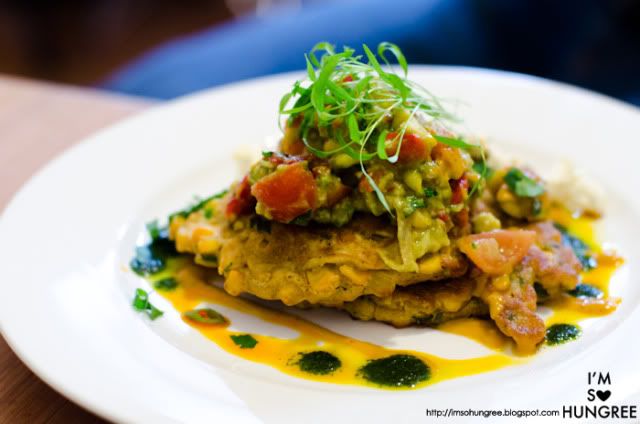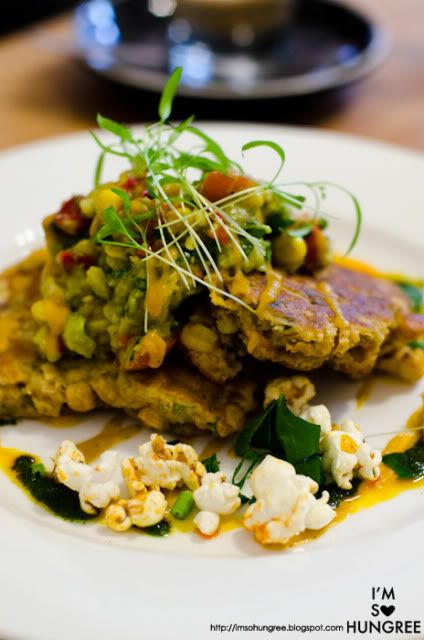 Allan and I both got the corn fritters with avocado salsa and a tomato vinaigrette. I loved how colourful they were! And wait for it…..THERE'S POPCORN ON MY PLATE. POPCORN. How had I never come across this before?! They were quite delicious and I more than happily chowed them down. The avocado was really fresh, the tomato with a bit of zing. Quite enjoyed these!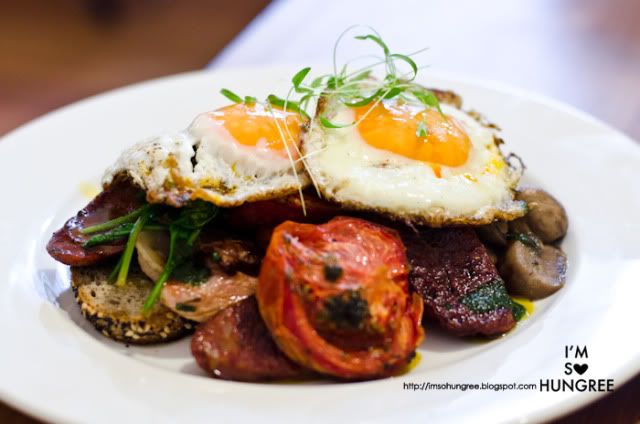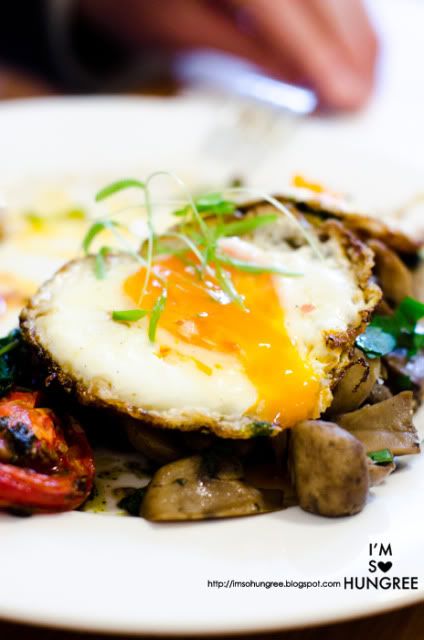 Brad went with his usual brunch fare and got the Pilot's Breakfast, fried eggs, bacon, chorizo, mushrooms, spinach and roast tomato on toast. Protein heaven, with perfect yolks!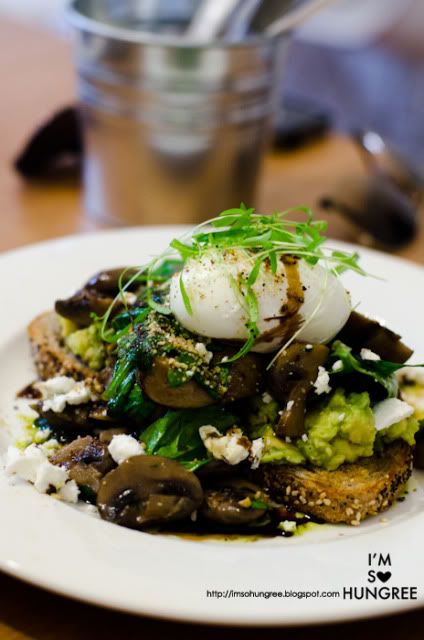 Jo got the thyme infused mushrooms on toast, with smashed avocado with lime dressing, dukkah, creamy goats cheese and a poached egg. Whilst I have had my fair share of mushrooms and avocado for brunch, Percy's Aeroplane version had a bit of zing and excitement to the flavours. I think there was balsamic on the plate as well, which really just made it so delicious!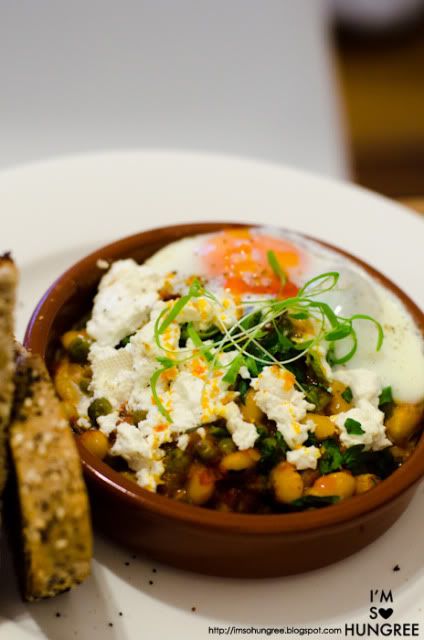 Bryan went with the tortilla rancheros, surprisingly not served with a tortilla, but was a baked dish with chorizo, white bean stew and poached egg! Whilst I'm typically used to seeing baked eggs being kinda saucy, this one wasn't as saucy, if that's your thing. I think Bryan still quite liked this though…this meal was a little while ago, so I can't remember exactly….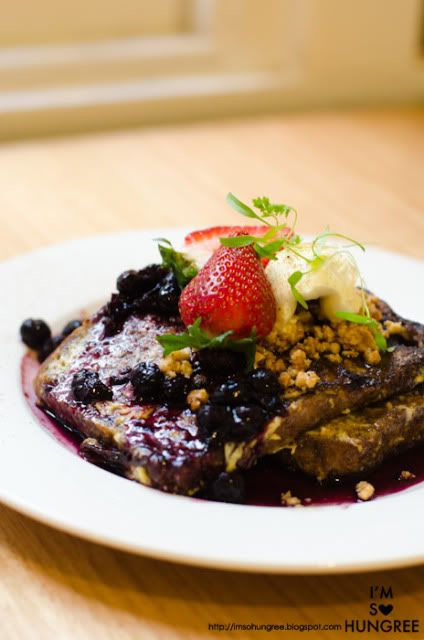 To wrap up, in our Allan-style-brunching-gluttony tradition, we got the french fruit toast with spiced blueberries, mascarpone cream, almonds and maple syrup. Um…yum!
It was sweet, but surprisingly, not too sweet, the spicy blueberries and almonds alleviated some of the richness and sweetness and I absolutely loved the flavours. Came together quite nicely.
All in all, I'm still frankly quite excited by the brunch menu at Percy's Aeroplane. I've returned once with my cousins since this visit and enjoyed the filling and delicious food (in which everything is either made in house or sourced locally), smiley service and relaxed atmosphere as much as the first brunchy visit. Be sure to check out the changing chalk cartoon drawings on the blackboard outside and in front of the counter!
Next step....? Convince them to get onto Twitter....
Percy's Aeroplane
96 Denmark Street
Kew, VIC 3101