What were we up to now…? Day 6 in Bangkok or something? Who knows, who cares, it was holiday time, when you're supposed to lose track of time and be lost in the bliss of doing whatever the hell you want. God vacations are good.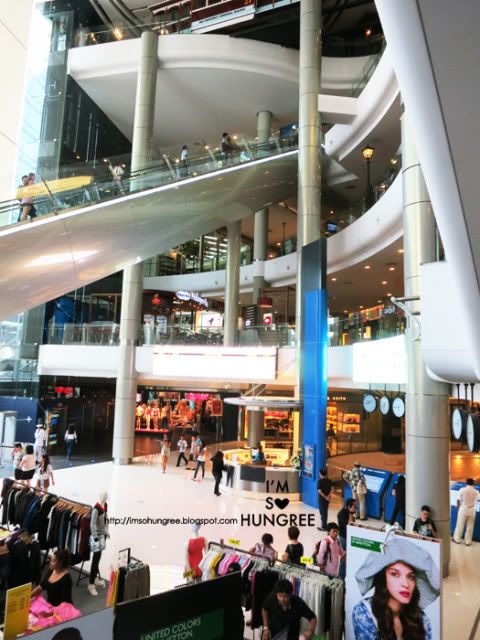 On day whatever it was, Brad and I decided to take a lazy day and not venture much further than across the road to Terminal 21.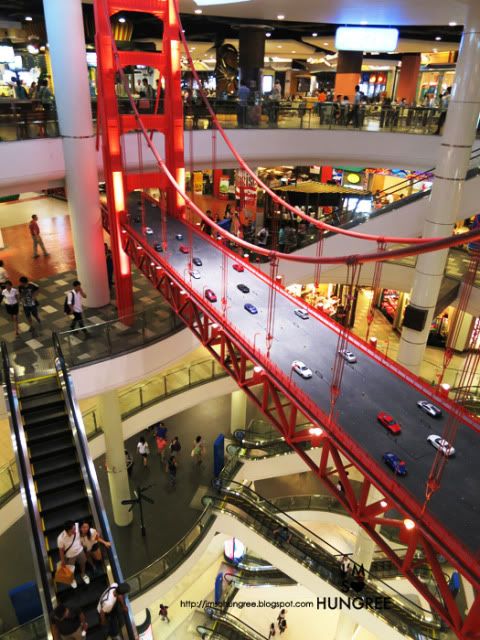 As mentioned in an earlier post, Terminal 21 is a pretty new mall in Bangkok, it's right next to the Asok BTS station and is kind of 'airport' themed, with each level being themed after a different country. I guess in a country…continent even, with so many malls, you've got to find a way to stand out, it is quite fun though, there's even a San Francisco level with a mini Golden Gate bridge. Pretty cute yo…
Brad's really not big on shopping. At all. Typical guy's guy, the sort to only shop when he needs something practical. Unless it's a bass, he has a tendency to bid on bass's on eBay and end up 'accidentally' winning them. Suuuure buddy!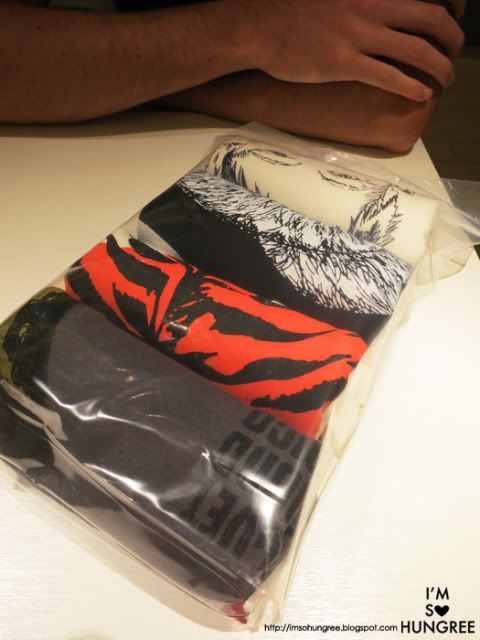 However, on this particular day, I must have gotten Brad on the right side of the bed as we ran around the London floor of Terminal 21 and got quite a bit of shopping done! Cheap converse's, funky t-shirts and some nice collared shirts, we got a bit of everything really!
With so much shopping being done, we needed to supplement ourselves eventually!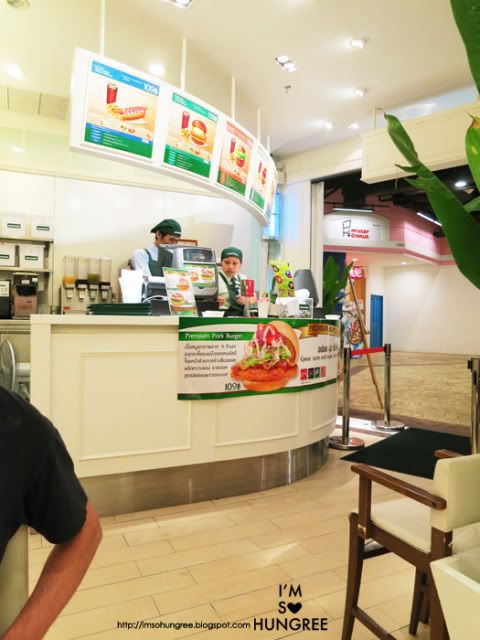 So we swung by into MOS Burger in the basement level.
So I know MOS Burger is from Japan, and that they're super popular…although I don't really know why. I'm not as in tune with the burger scene as some people are…but when @NatStockley was in Bangkok last, he did send me a tweet to tell me to check it out when I was over…so who am I not to pop by?
It looks very Japanese. It's clean, it's brightly saturated colours and beautiful looking burger pictures.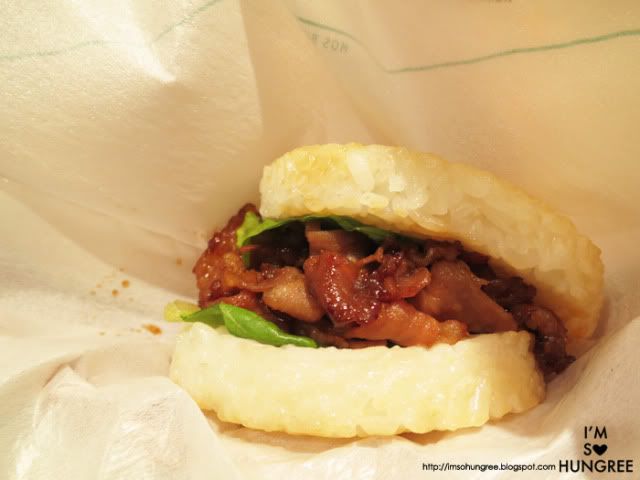 I was excited though. RICE BURGERS. RICE BURGERS. THEY HAD RICE BURGERS. Someone loves me and my gluten intolerant tummy (although I tend to be a bit more naughty than I used to these days anyway…).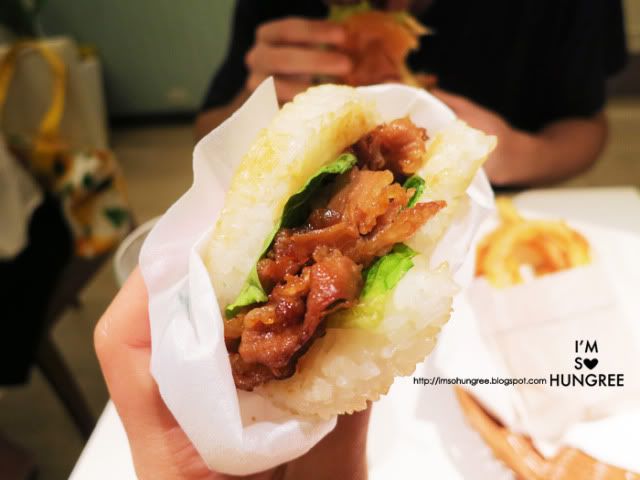 I got the yakiniku rice burger which was really quite delicious. It was absolutely boiling hot, I'm pretty sure in my eagerness to have sticky rice and marinated beef goodness in my mouth, that I burned my mouth, so I do recommend just uh, letting it sit for a bit. Like smart people would.
It was tasty though, the rice 'bun' held together really well and I absolutely loved the kind of crispy char around the outside. Pair that with deliciously seasoned beef and you can't go too wrong!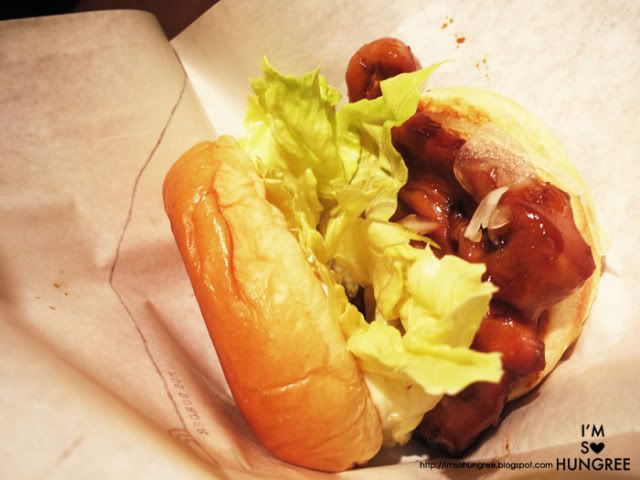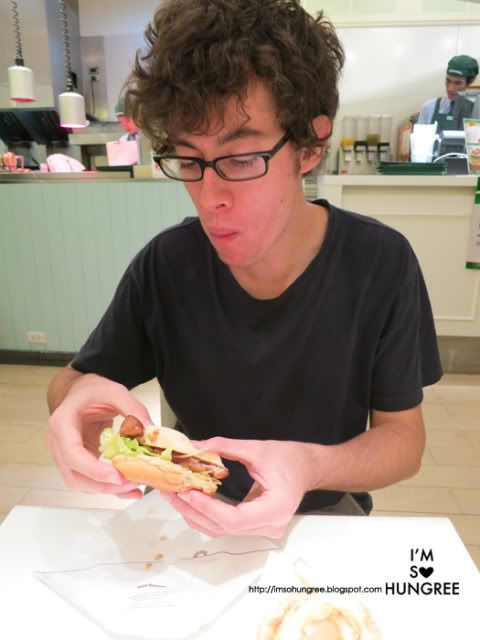 I can't quite remember what Brad had, but what I did love about our two burgers in general was the size. They were quite cheap and sure, small, probably about half the size of a Grill'd burger, but just enough to have something in the tummy and continue on power shopping. Or have with chips and onion rings. Oh yeaaaah.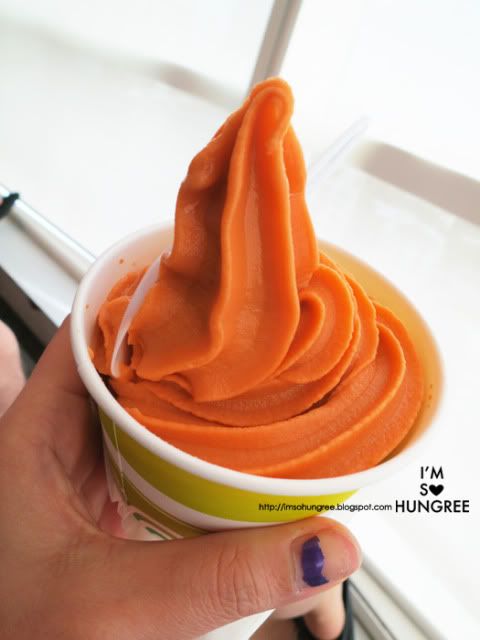 At some point in the afternoon, I found a frozen yoghurt store that had a Thai iced tea frozen yoghurt flavour. THAI ICED TEA FLAVOUR. So much happy. So much. We sat on the top floor of Terminal 21, where the movie cinemas were, by the window and chilled out for a bit while Brad had coffee and I had THAI ICED TEA FLAVOURED FROZEN YOGHURT. Life was good. Shopping is tiring y'know.
Being epically lazy, we ended up back at Terminal 21 for dinner as well. As much as I do love Thai food, I am happy to mix it up a little bit as well, so this particular day happened to be almost entirely free of Thai food, Thai iced tea flavoured frozen yoghurt kinda counts right?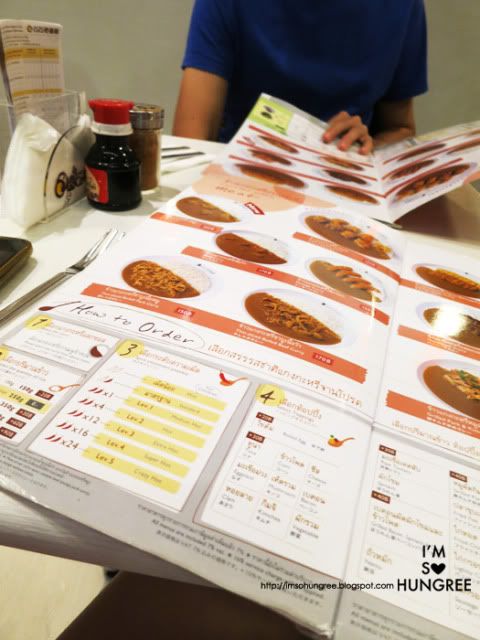 When we were on the San Francisco floor, we happened to walk by Coco Ichibanya and were seduced by the warm, comforting flavour of Japanese curry. Like, no kidding. I was astounded at how good it smelt! It's never smelt this good back in Melbourne!
I love a good Japanese curry, there's something so satisfying about mixing a deliciously savoury thick gravy into rice and turning the rice into the most amazing rice you may have ever eaten. At Coco Ichibanya, I absolutely loved the customisation that they afforded you, it was almost like being at Grill'd or Subway!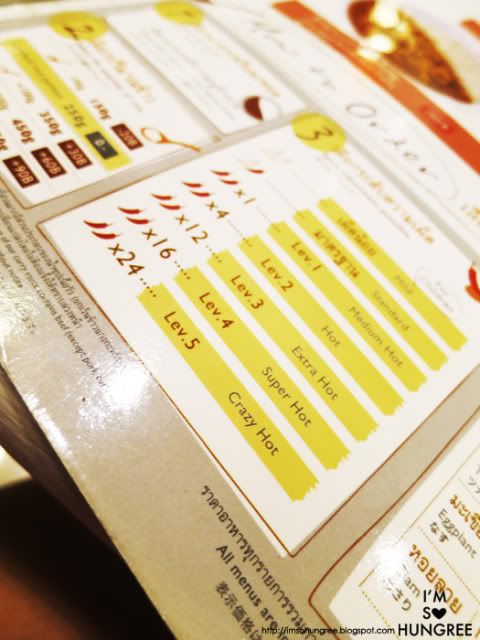 You could have more rice, less rice, added vegetables, extra protein and varying degrees of spiciness. Where are these options back at home?!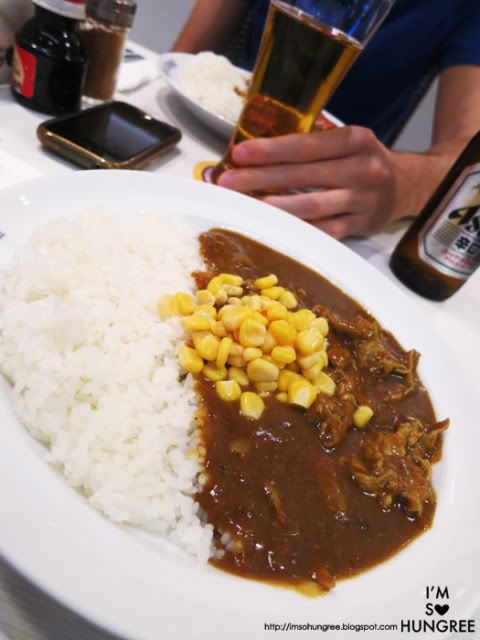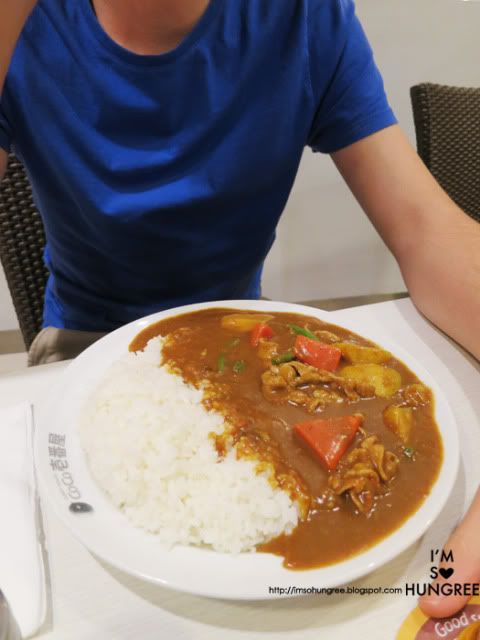 Ah, so good. Really, full of flavour, spicy and thick. To me, the best Japanese curry is still with beef, I'm not so into chicken katsu, and to make myself feel mildly healthy, I added some corn on top. Which was a bit cold, but by the time you mixed it into the curry and rice it warmed up anyway!
After dinner, we decided we would go check out some of the local partying scene, Brad having done a little bit of reading and keen on seeing a different side to Bangkok's partying and drinking scene. Sure, Bangkok's well known for it's sex shows and go go bars…but we're not really interested in that.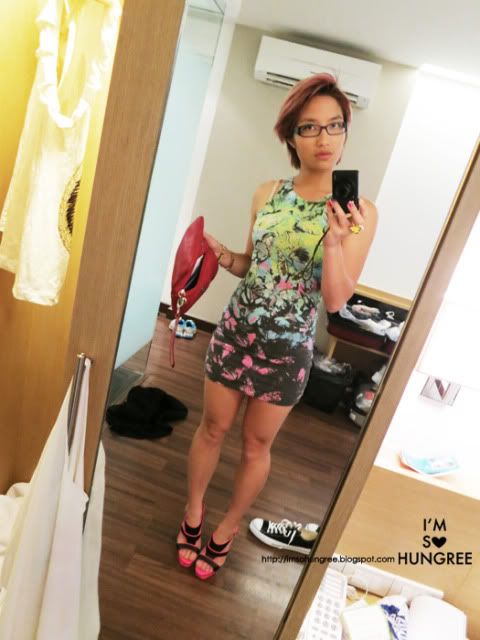 So we both dolled up (maybe me a little more so than him...how I do miss my pink hair) and grabbed a cab down to Royal City Avenue, which is one of Bangkok's largest entertainment and clubbing areas. It was only about a 10 minute drive from where we were staying, which made it super convenient for us!
It's pretty crazy when you get there, it's uh, loud, to say the least, with super sized clubs lined up one after the other. We decided to walk past Slim, which was the one closest to where we got dropped off, and strolled our way into Route 66.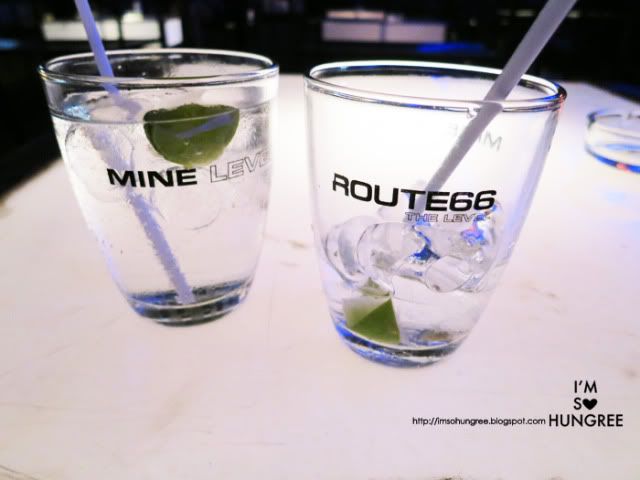 There was an entry fee for foreigners to get in, but this entry fee goes to drink vouchers…so there's no real extra cost to getting in, unless you don't plan on drinking. And you're in Thailand. Why the heck wouldn't you be?!
Compared to Pat Pong, the energy in Route 66 was so much more fun. Royal Avenue City generally attracts the local university crowd, with hardly a caucasian or tourist in sight.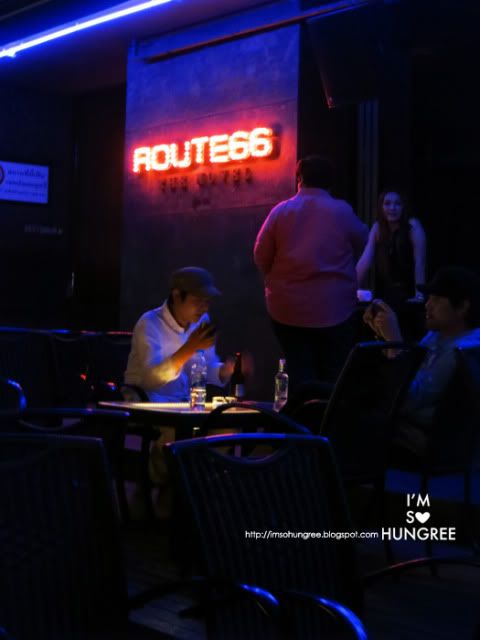 Route 66 had two areas, one side had live music and the other side had all your club anthems and R&B going on. Both had inside and outside areas, the tables outside making for a nice reprieve from the crowds and noise.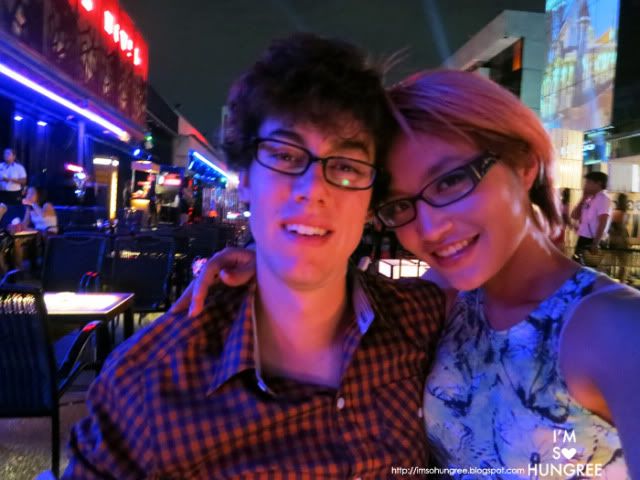 All in all, it was quite an excellent night, we both got a bit drunk, danced a bit (yes the to-be-doctor does dance if he's had enough booze) and had a good time.
Just be wary catching a taxi home, they will try to rip you off a bit. Normally I'm not so good at bargaining. But I was drunk. And I'm a happy noisy drunk. The conversation went as such.
"NO! IT ONLY COST ME 100 BAHT TO GET HERE."
In my drunken stupor I ended up giving 150 anyway…but there's always that satisfaction of winning the negotiations right…?