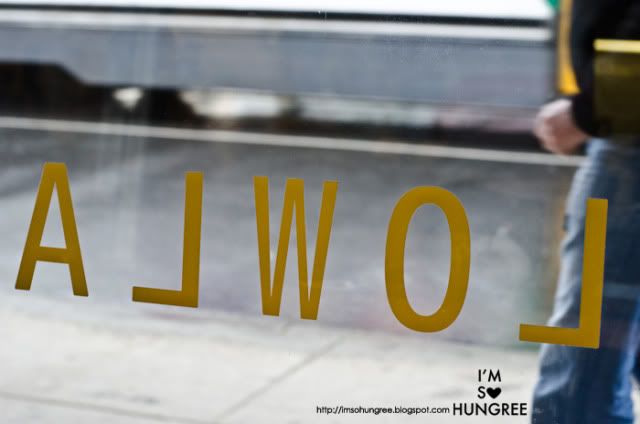 Thornbury is quite a bit closer to me than I expected, a simple 15 minute drive and I found myself ducking into Lowlands warm and gentle light, quietly pulsing on a grey and rainy Melbourne day.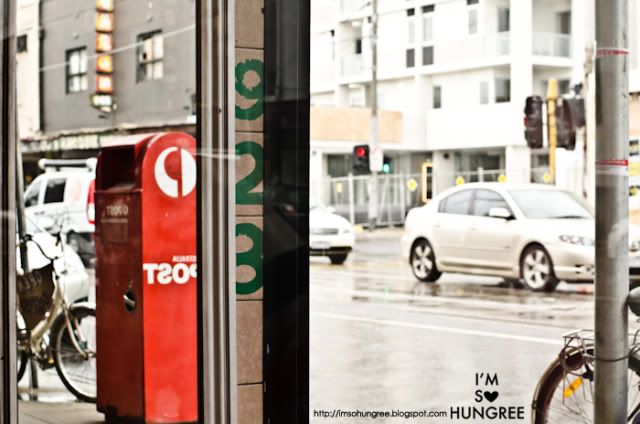 Lowlands is an unassuming little cafe. Tucked away near the corner of Dundas and High, you might just miss the number 923 while walking by. It's so snugly hidden away!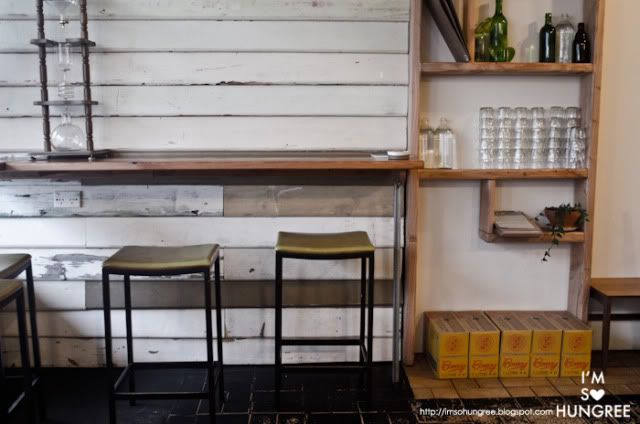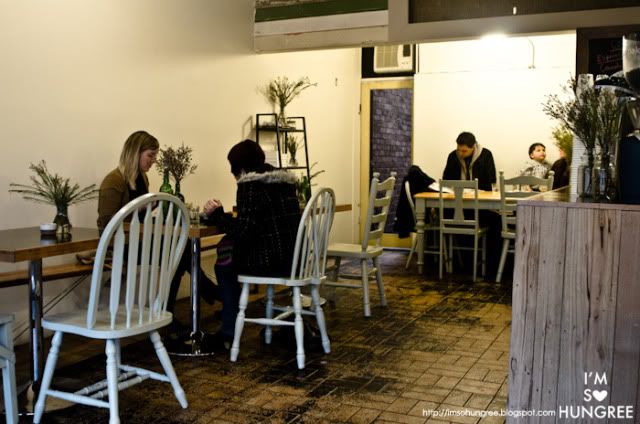 I met Bryan and Jo inside, who had (in typical blogger behaviour), gotten a window seat. It's a rather sparsely decorated, but charming interior. Old weatherboards meet clean unadorned white walls and plants dotted around.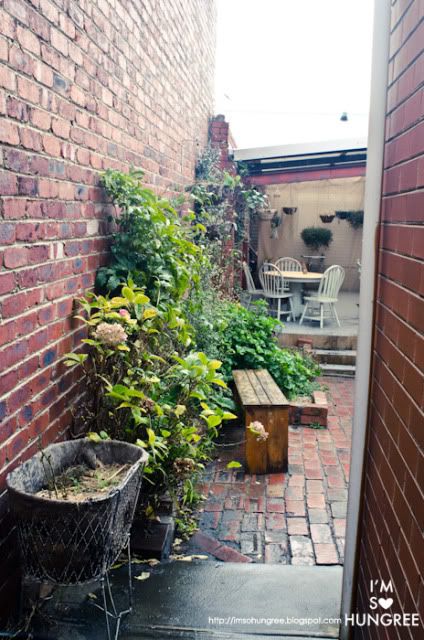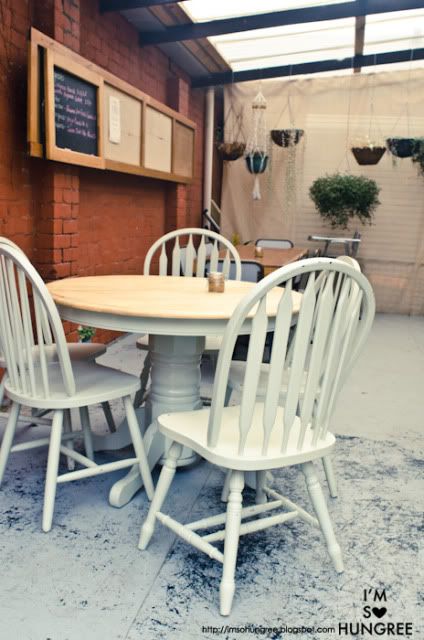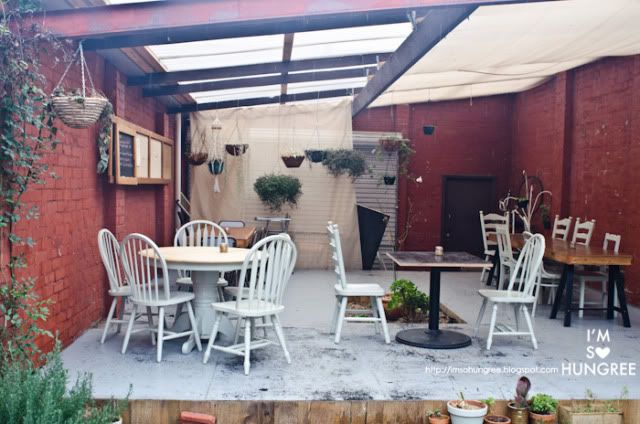 If you step out back you might find a gnome or two in the backyard. I found it rather felt like a secret afternoon tea meeting grounds, it would be bewitchingly lovely to sit out here on a sunny and warm afternoon…especially with all the green surrounds!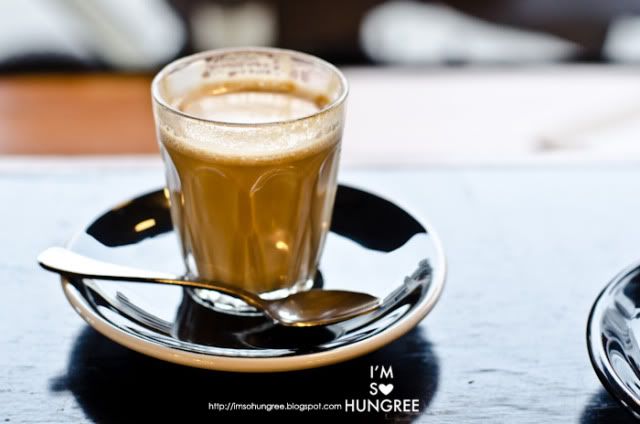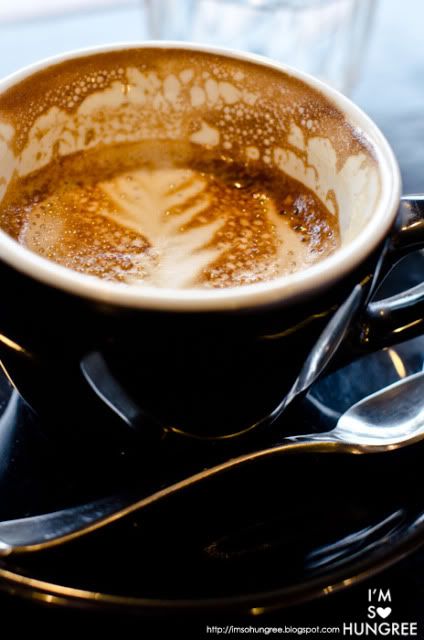 Bryan and Jo got their usual coffee fix…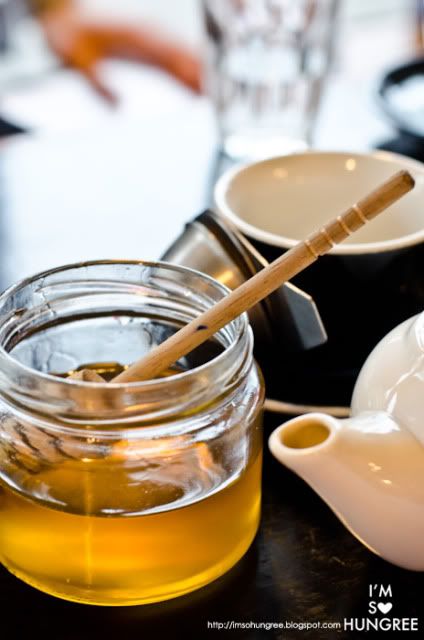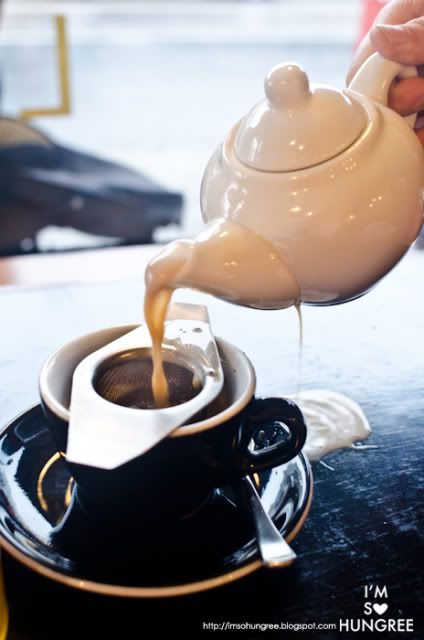 …whilst for me it is always chai. Although my teapot was a tiny bit leaky…! It was still a nice chai though, maybe a little weak, but nothing a little honey can't fix….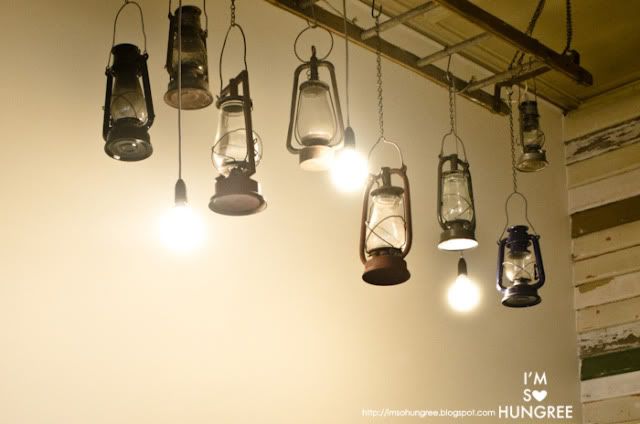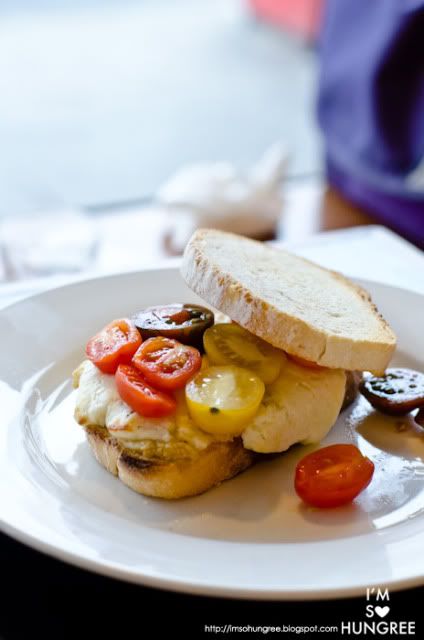 For Jo, it was a toasted sourdough 'Sarmy' with haloumi, house made homes and a tomato medley. Ah! So simple, but so elegant! I just loved how eye-catching the tomatoes were! Jo really enjoyed mix and commented on how tasty the haloumi was.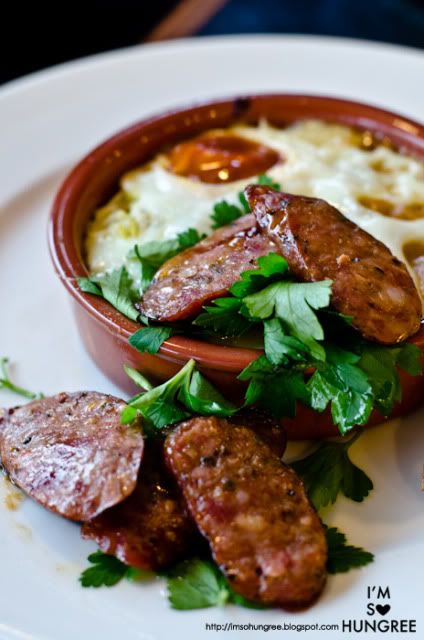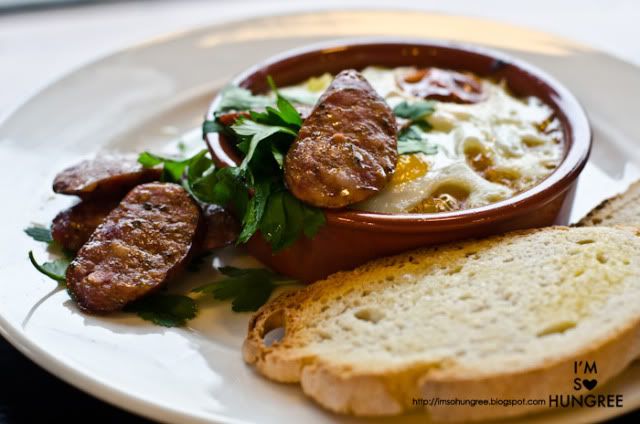 In contrast Bryan's baked eggs looked rich and hearty, with the chorizo just tantalising the nose with their promise of meaty, oily goodness. Although a little bit different to the usual, Bryan's baked eggs came came with creamy leek and fennel, which of course, smelt beautiful as well. It's such a comforting scent when the mercury drops a bit hmm?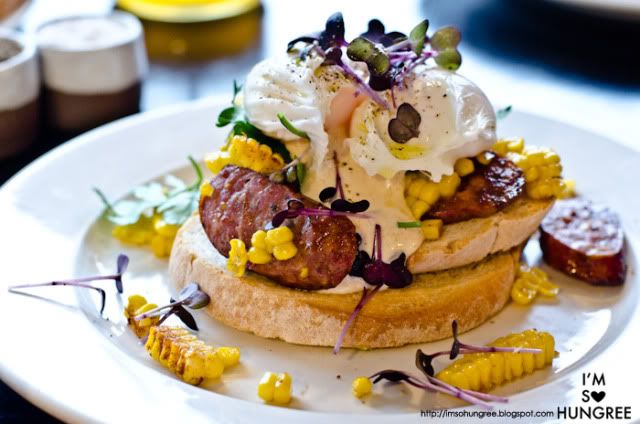 My dish on the other hand, kind of looked like someone had had a massive party and forgotten to clean up the confetti!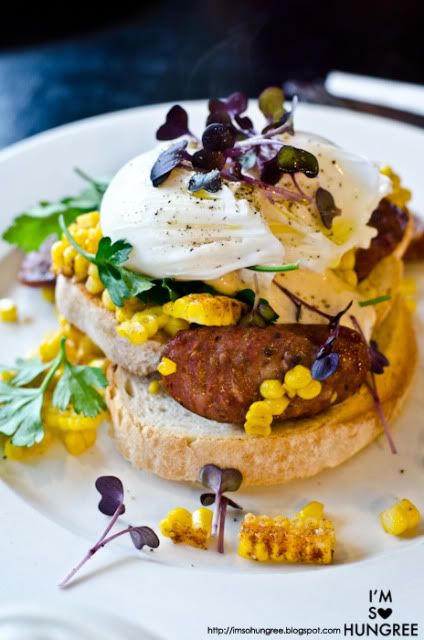 I couldn't go past the two poached eggs with grilled corn off the cob, smokey chorizo and a lime and paprika mayo. I think this is why I just love the colour yellow, the dots of corn really just make the dish look so lively to me! I found this combination was really lovely, it wasn't too heavy with too much protein, the corn added some sweetness and the flavoured mayo was an interesting little twist.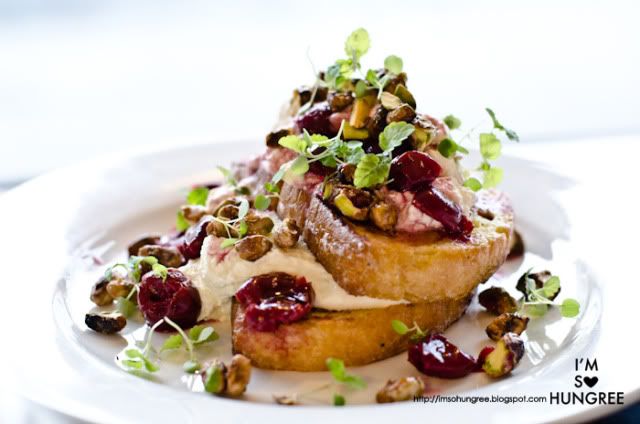 Brunch with Bryan, as always, is never complete now without a little sweet of course and this time we indulged in some French toast, with vanilla bean whipped ricotta, pistachios and a sour cherry compote. I just love the vibrantly green microherbs on this for decoration, it makes it look like a (very bright) forest floor or something! Can you tell I'm a sucker for colour in my dishes…?
Yeah, we loved it, no surprise there, the compote and the ricotta weren't too sweet and the pistachios added such a lovely crunch.
Looking at these photos of these dishes just fill me with joy. There's just such a simplicity in presentation at Lowlands, humble, but incredibly delicious. I did notice though that seating space is quite limited…could get a bit squishy on those weekends….!