Disclosure: I was invited to explore the King Valley by Squawk Media and the local wineries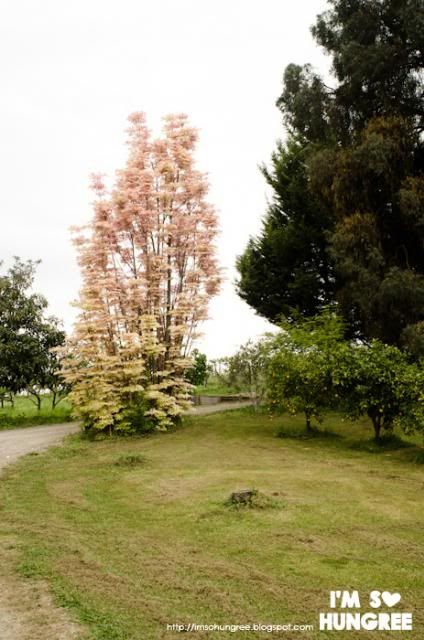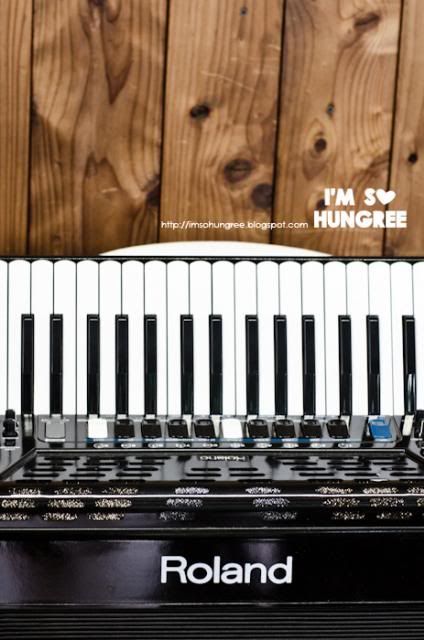 You know guys, I think I should move to Italy. From what I learnt during our morning with the Politini family, on our third day in the King Valley, there will be charming gentlemen, with a lively twinkle in the eye playing old school piano accordions, beautiful homemade cannoli's and gluten free cherry and almond biscuits by nonna and a whole lot of easy to drink Sicilian wine.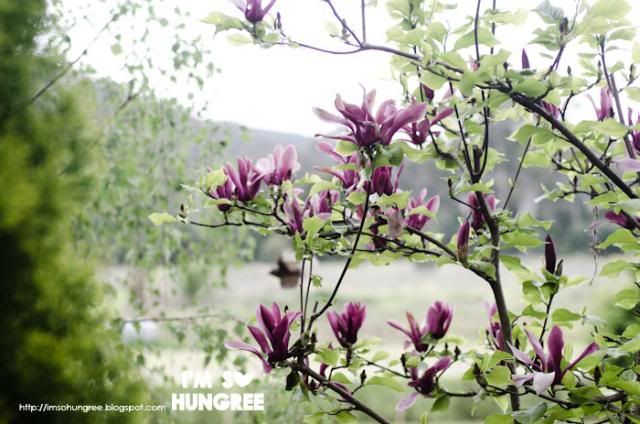 That's Italy in a nutshell…right? (No, don't hit me, I know there's more. Humour me!)
But really when you do visit Politini wines, you may think you have been transported a few thousand miles to the other side of the world.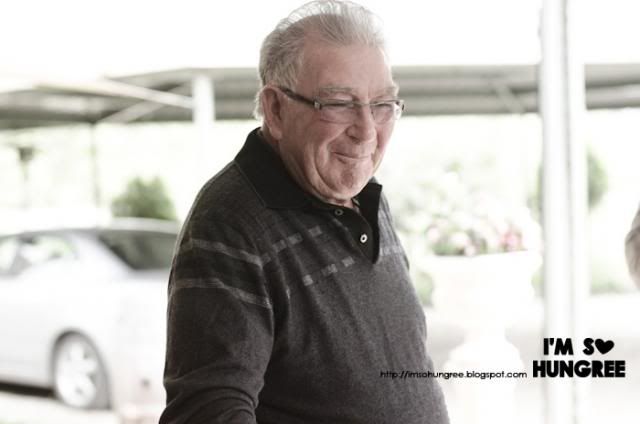 Salvatore (Sam) migrated to Australia in the 1950's and initially grew tobacco, as many of the Italian migrants did when first settling into the area. In 1989, Salvatore and his wife, Josie, planted 12 hectares of vines (now around 35 hectares), growing grapes for other wineries, when they realised 13 years ago that they ought to launch their own label, since their grapes were always so well received.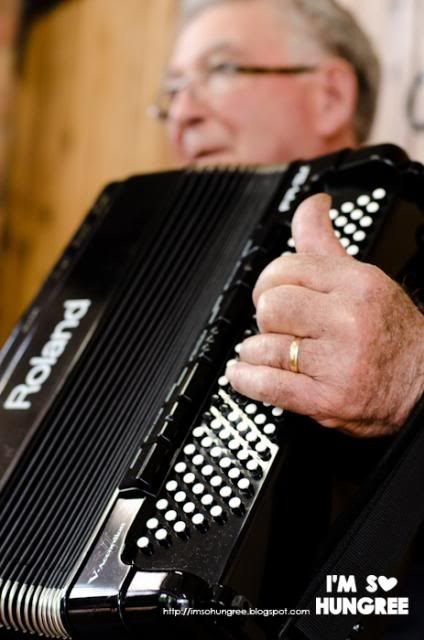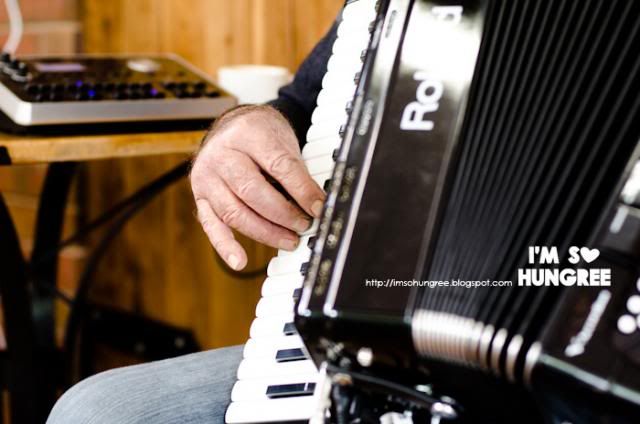 These days, Sam is taking a bit easier, practising his piano accordion when we first arrived, and busting it back out for a mini karaoke session with Thanh and I. There's just something so delightful about the sound of an accordion, maybe we just don't hear it enough of it these days, so it's a joyous novelty when we find a competent player.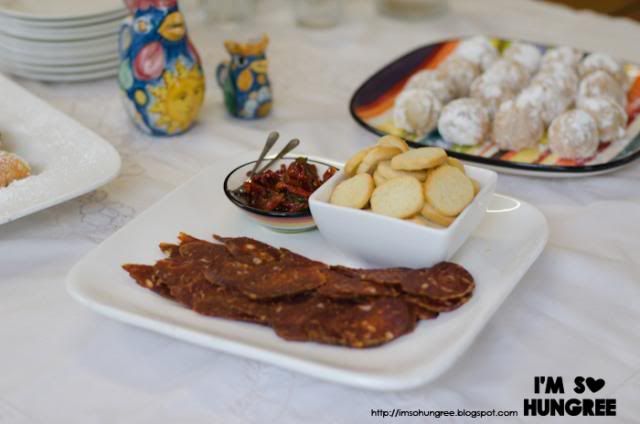 Sam also makes salami. MAKES SALAMI. It's absolutely unlike any other salami I've had before, with a smooth molten texture in the mouth and a nice flare of chilli towards the end. Unfortunately they cannot sell the salami to take home, but he does run salami making workshops, which I reckon would be an awesome gift idea for the food lover in the family.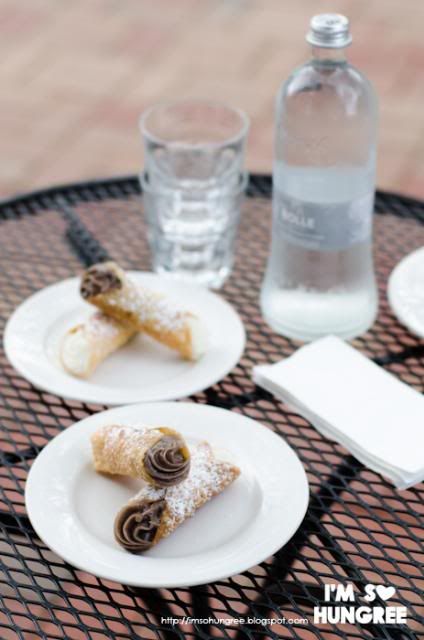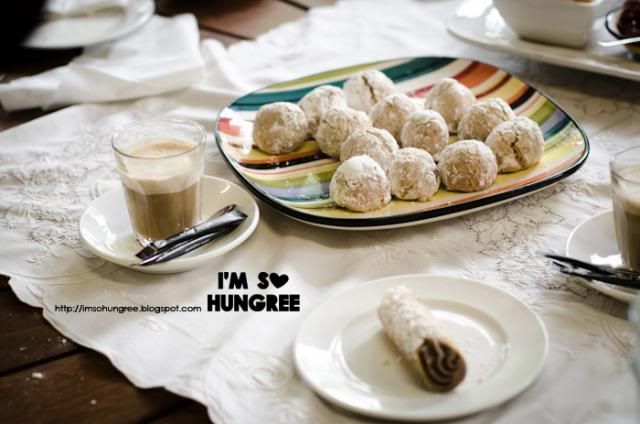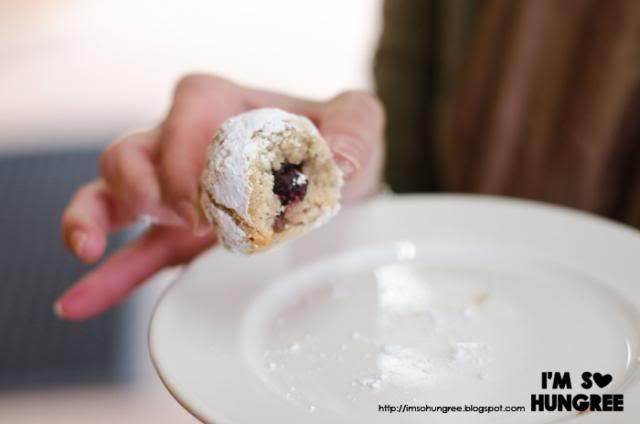 While we were merry making, singing and dancing with Sam, Josie treated us to her homemade treats, which were just beautiful. Sarah and I quickly ploughed through the gluten free biscuits she had made us, I absolutely loved the little cherry surprise in the middle.
The wine making itself these days, is looked after by Luis Simian, of Chilean heritage, who married Sam and Josie's second daughter, Bianca. With a background that includes some time spent at Miranda Wines and Brown Brothers, you couldn't ask for much more in a son-in-law!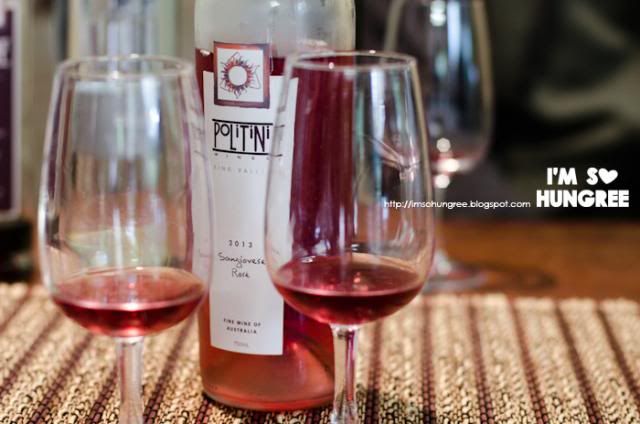 The first thing that struck me about the wines from Politini, was often the colour. I had never seen such beautiful blushing tones in a Sangiovese Rose, and was completely smitten with the Amoroso, made from cabernet grapes, which are left on the vine to ripen and get extra juicy, with it's striking, and almost opaque, ruby red colour. Straddling a nice space between a heavier red and a rose, Luis suggested having it chilled on a hot day, and with it's fruity, cherry driven flavours, not too dissimilar to a moscato, I can certainly see why!
We also got to try some of the more unique grapes, the Vermentino, a Sicilian variety, was dry and sharp, and would be quite happily married with some food. The Grecanico was similar, a grape that had been brought from Greece to Sicily, with a sharp and mineral flavour, lingering on the palate, that's just asking for a bit of fish.
If you're a fan of the Innocent Bystander Moscato like I am, don't miss out on Politini's Pink Moscato either. When I made the comment that it reminded me of the former, I learnt that Luis had actually been involved with the development of the Innocent Bystander moscato! Small world.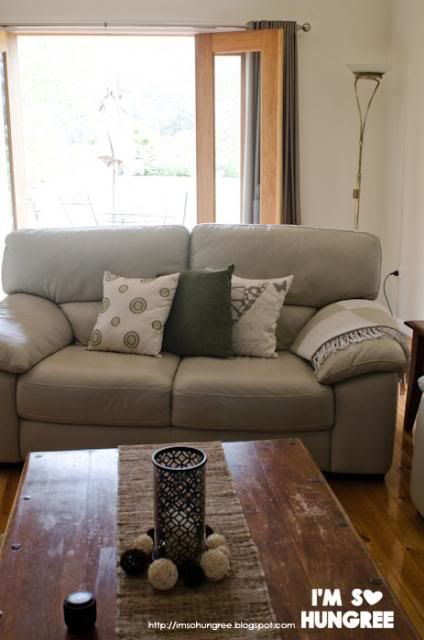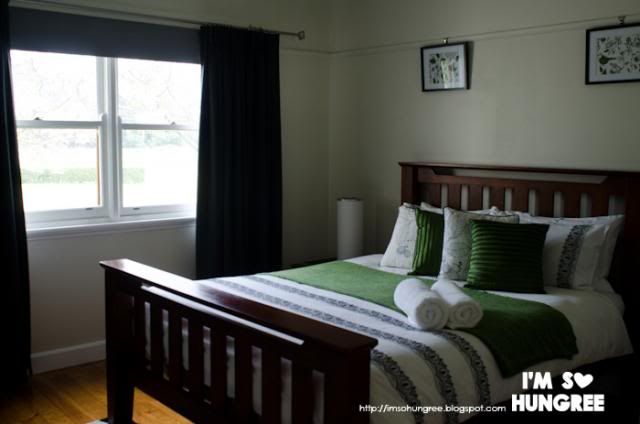 Before we left, we got to have a little peek around their recently renovated B&B house, just down the hill from the winery, which is just stunning. It's compact, and cosy, but still surprisingly spacious with a couple of bedrooms, spacious living area and a kitchen, all with modern furnishings.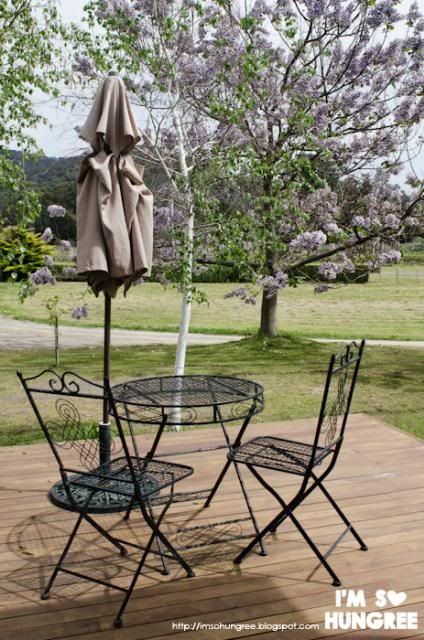 I would definitely be okay with waking up to a view like this!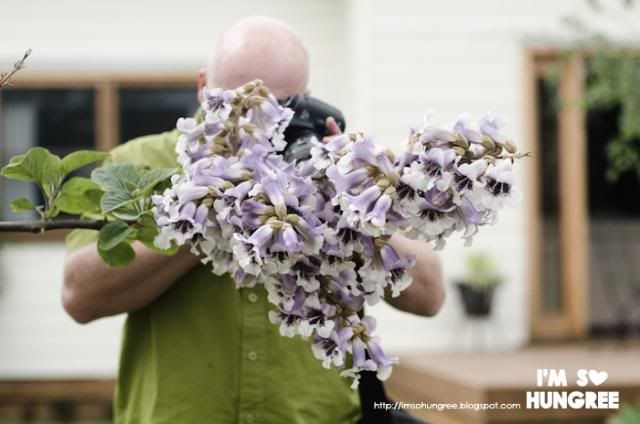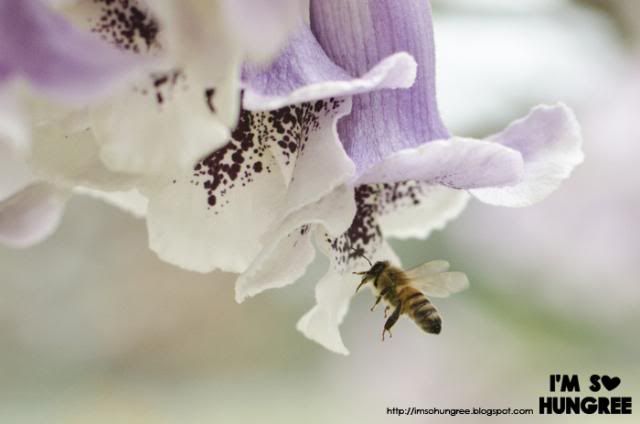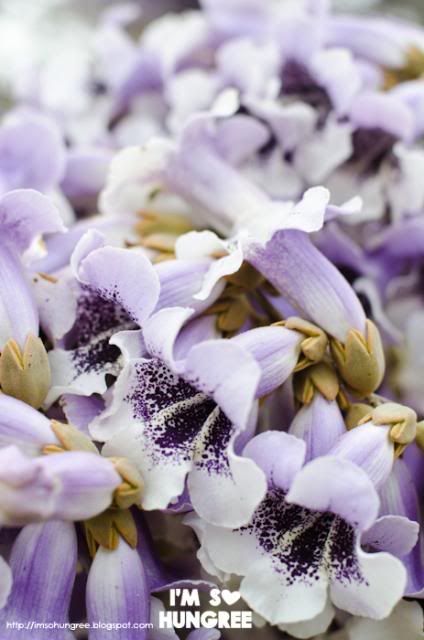 The grounds that Politini finds itself on are just beautiful, especially when we visited in October, when everything was in full bloom. Couldn't resist running around after a couple of bees in these beautiful flowers!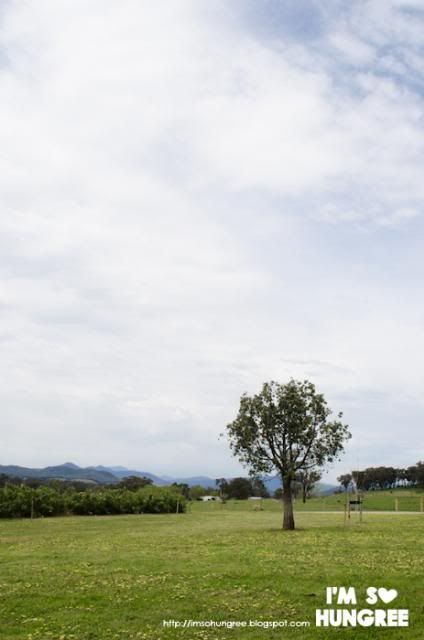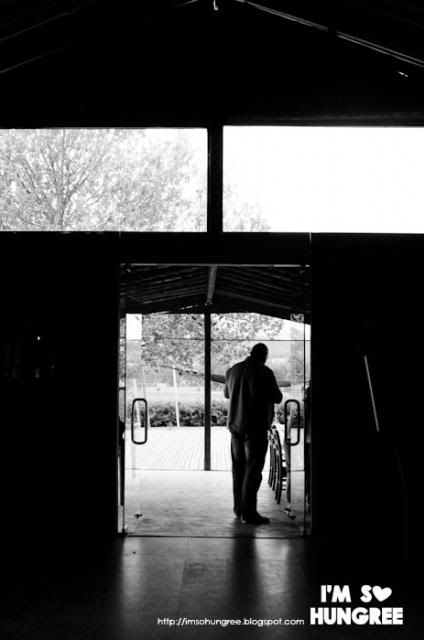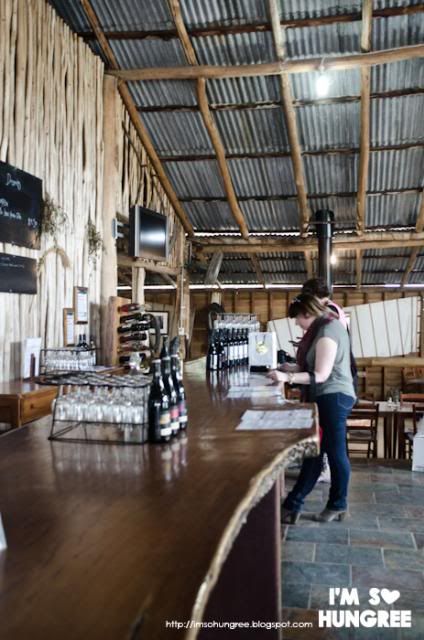 Although morning tea (with wine) had just finished, it was onto Gracebrook Winery for a lazy lunch. There's a definite country charm to the cellar door, housed in the original stable that was built in the 1880's.
Upon arriving, the range of wines were lined up on the counter, and I was almost bowled over as I didn't know where to start! Deciding to try something a bit different, I opted for the Savagnin Blanc, a french varietal, that was clear, smooth and elegant on the palate with just a hint of sweetness. Although I didn't fall in love with the Sangiovese Rose, which was a bit more peach in colour, and a nice dose of acidity, I fell head over heels for the 2011 German style riesling, with it's honey suckle front, dry end on the palate and absolutely golden colour.
The Dolcetto is also something worth trying, typically Australian Dolcetto's tend to be on the sweeter side, but at Gracebrook they lean towards the Italian influence, with the sweetness in the nose, but is a bit dryer on the palate, with hints of raspberry.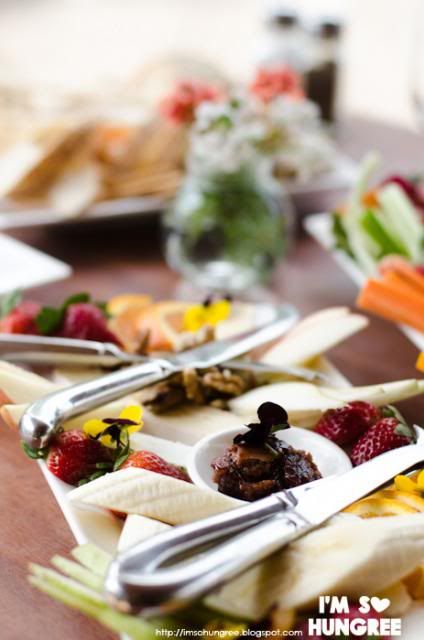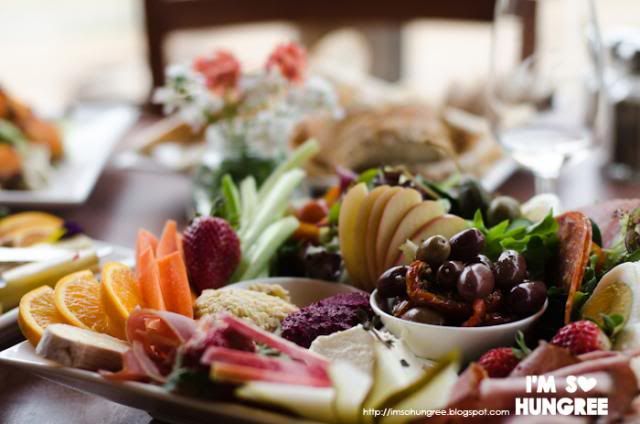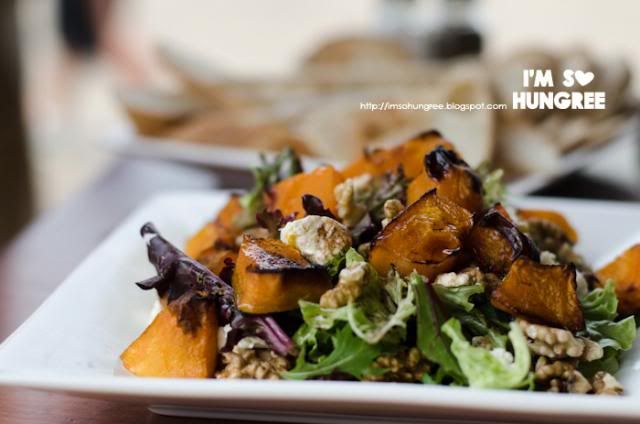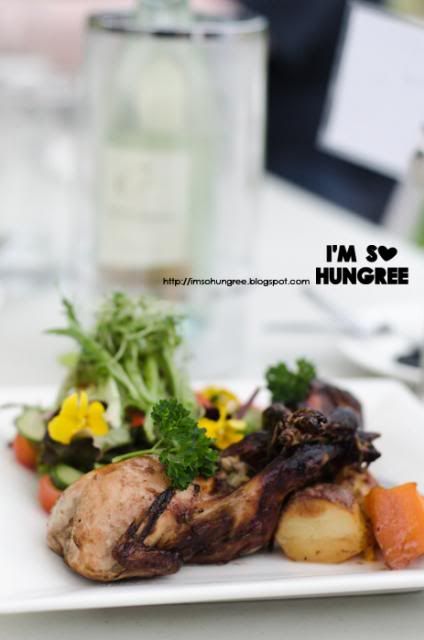 Making the most of the lovely weather we were having, lunch was outdoors and a light but brightly coloured affair. We were treated to grazing plates, with cheeses, fruits, dips and one of the most delicious pumpkin salads I had come across. Gracebrook uses food produced on their different properties, such as their veggies, or locally sourced, keeping that carbon footprint on the low.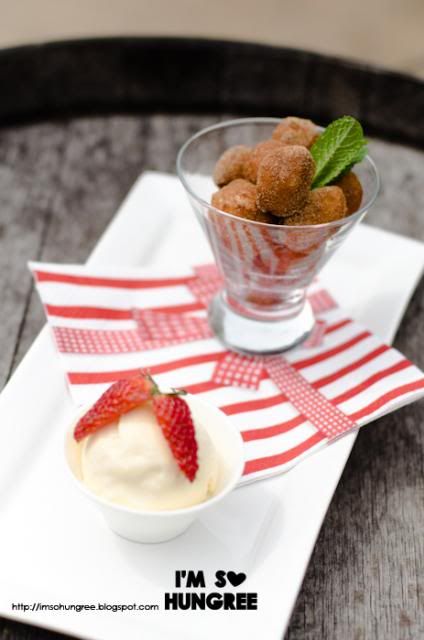 Don't forget the desserts either! The tiramisu rich and luscious, and the cinnamon doughnuts looking so good, I couldn't help do the naughty blogger thing and get into them while everyone was still snapping away. Teehee!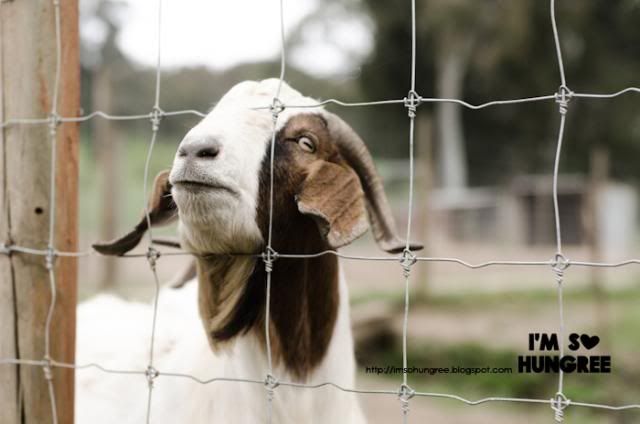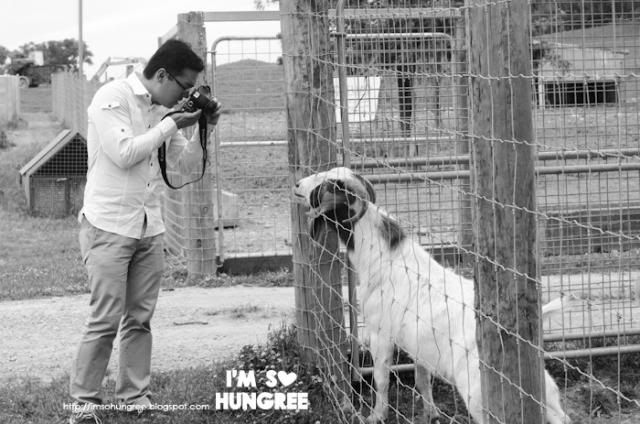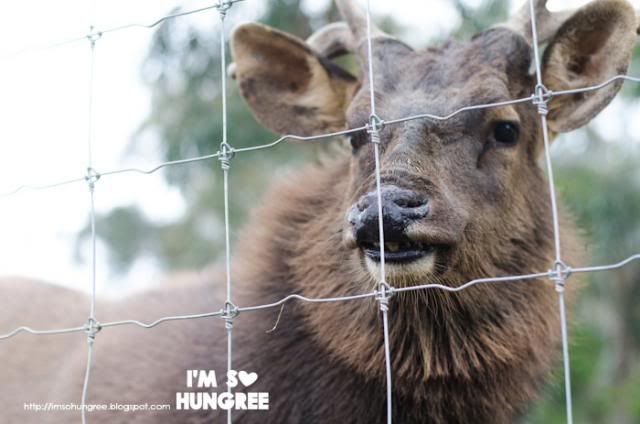 Gracebrook would also be a great space for families, with it's easy home-style meals, plenty of space to run around and a small collection of animals outback, which kept Veda and I pretty entertained for a while! Miniature horses, lively goats, geese that kept picking on the pigs and Sam, the wild Samba deer. The winery picked him up when he was abandoned as a baby, and although he's free to go when he wants, he chooses to stick around.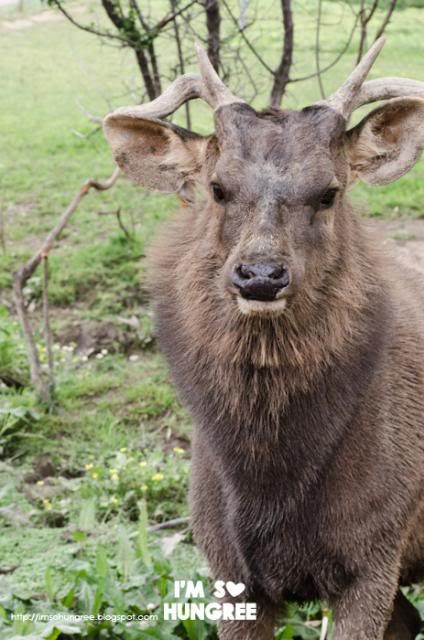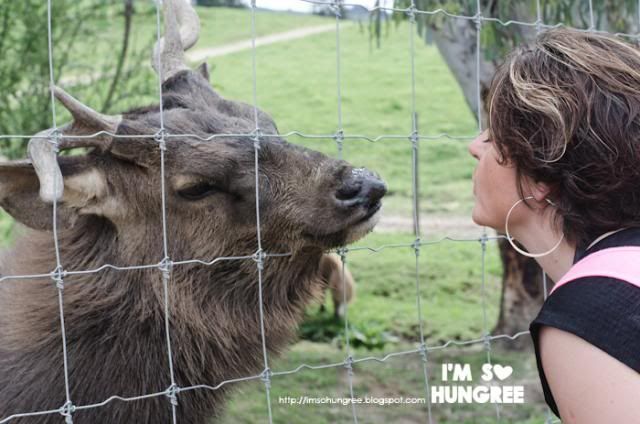 Apparently he normally gives kisses, but October is the month he is usually looking for a girlfriend, so gets a bit grumpy that there are no females around. Although he seemed to take to Mel quite a bit…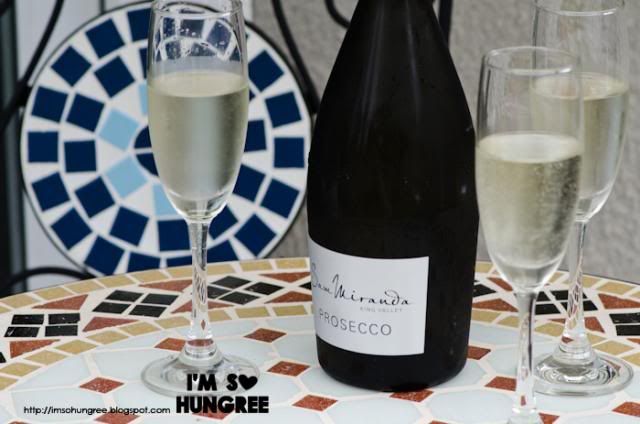 We returned to our accommodation, for a quick breather, and a little more Prosecco (from Sam Miranda) before making our way to the big guns.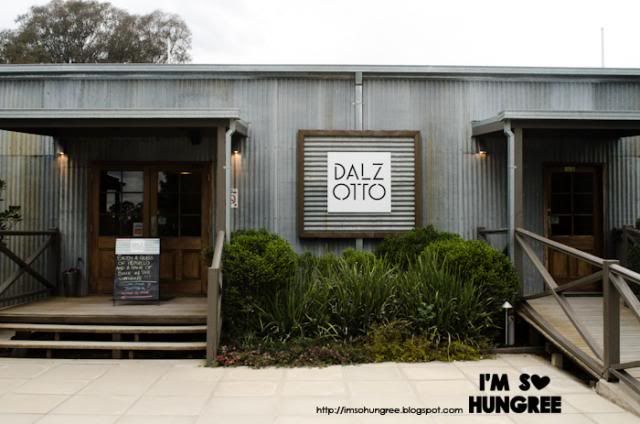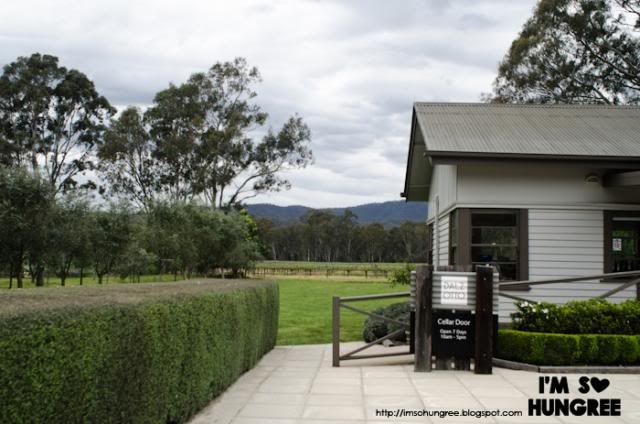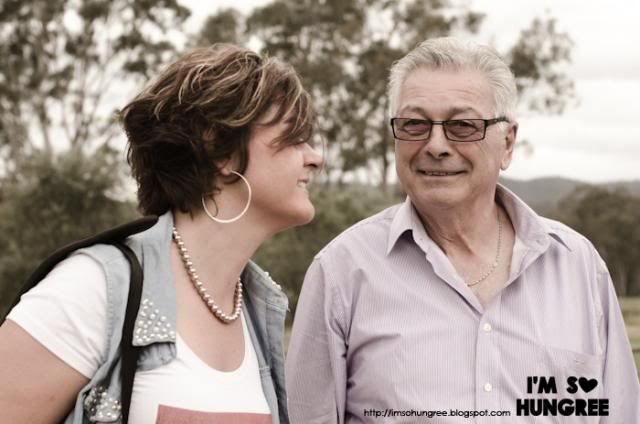 In the words of Otto Dal Zotto himself: "We only drinking the good stuff here."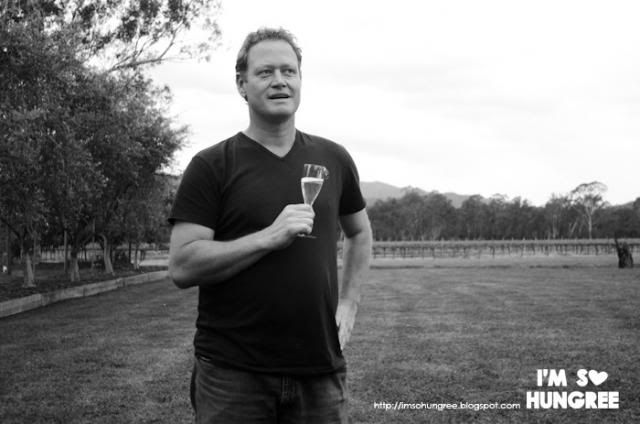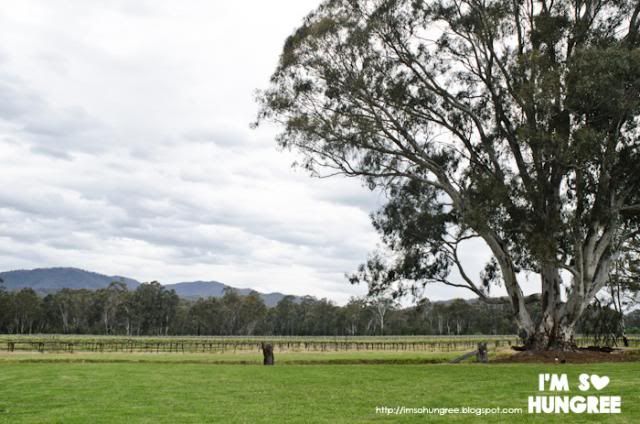 The Dal Zotto family were the original Prosecco makers in the King Valley, it literally runs through their blood, Otto Dal Zotto thinking he had his first glass of Prosecco when he was just four years old. Although he arrived in Australia in the 1960's, it wasn't until 1999 that they planted their first vine and in 2004, released their first Prosecco. But now with a handful of awards to back them up, they're regularly producing some of the best Prosecco the valley has on offer.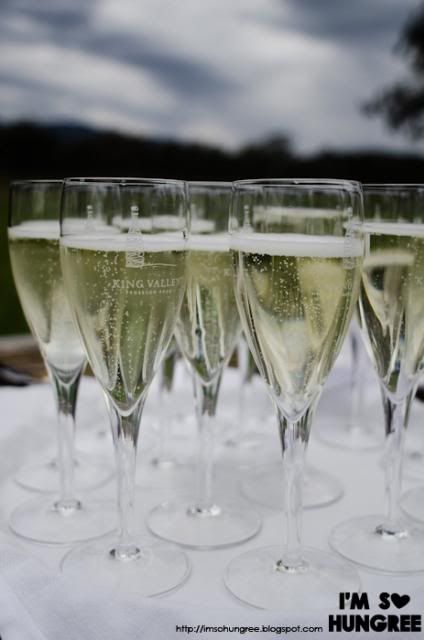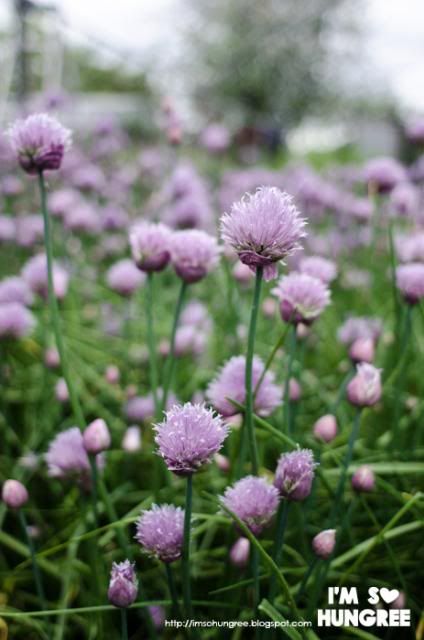 The cellar door and winery, with a trattoria too, is just beautiful, even as the rainclouds rolled in and it was looking a bit grey, there was a quiet elegant beauty to the place. Elena, Otto's wife (who he met while looking for shoes, and told him to go back to Italy when he didn't like anything), took us around her veggie garden, which was just starting to wake up for spring.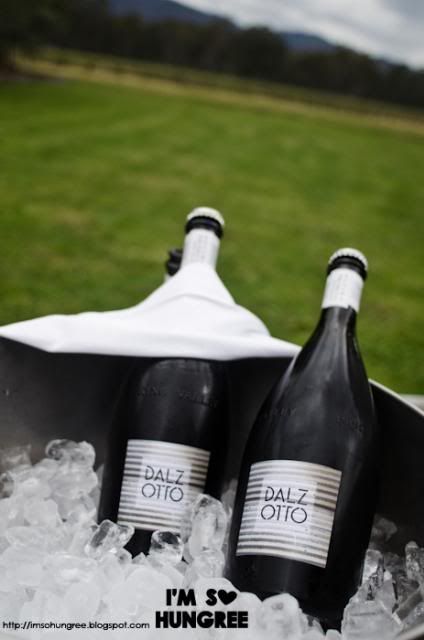 Oh and we drank Prosecco of course! I love the sweetness in their Pucino Prosecco, soft on the palate with a nice swirl of citrus through there. It goes down a real treat.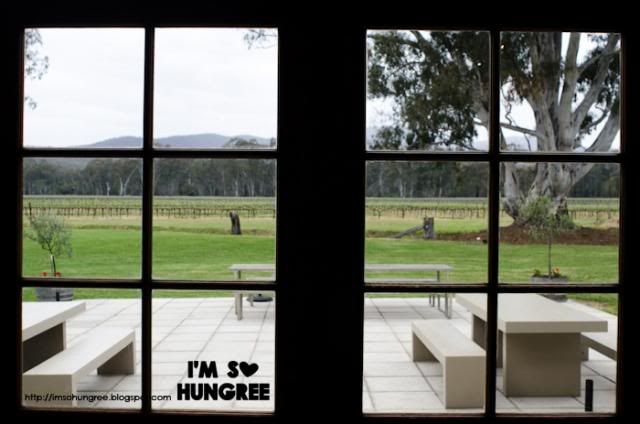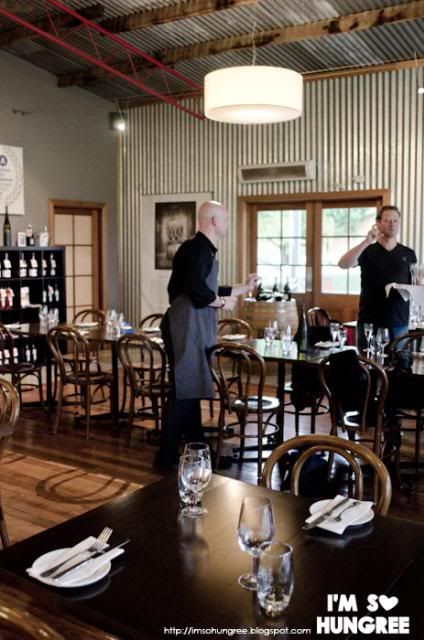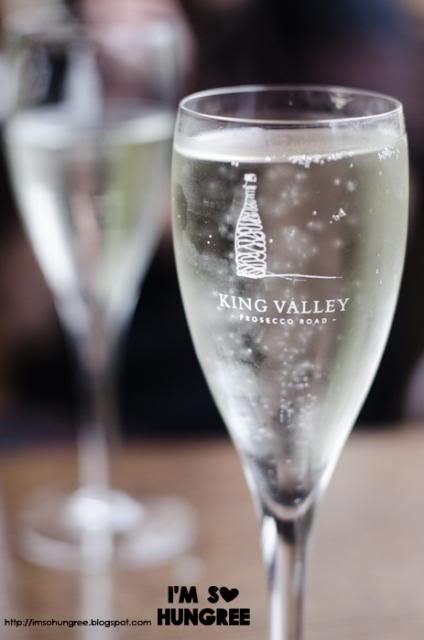 The trickle of raindrops had us shuffling indoors, where we discovered beautiful natural light, an amazing aroma in the air and more Prosecco. This time their L'Immigrante Prosecco, which was the first prosecco they ever made. It was more mature than the Pucino, with a much fuller citrus flavour.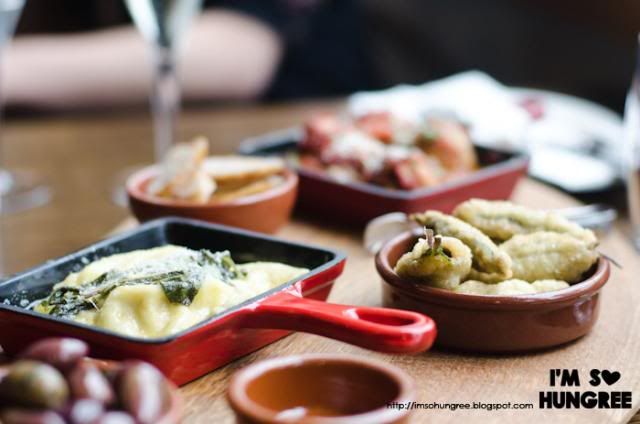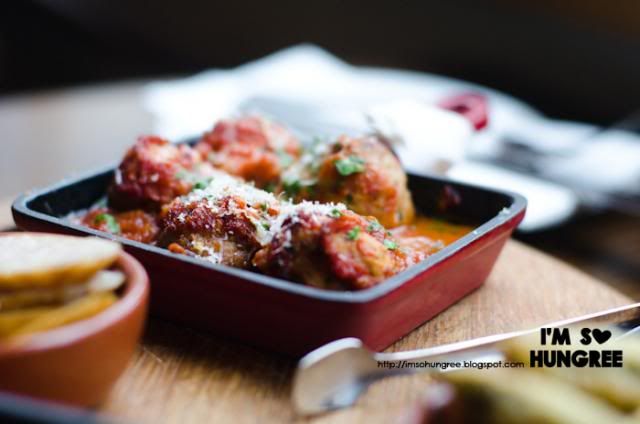 The food that the trattoria was churning out was simply sumptuous. I couldn't believe how spoilt we were! Ewen and I (and everyone else really), went gaga for the anchovies sandwiched between bay leaves, battered and flash fried. Salty, crunchy, savoury, oh goodness. And what could be more perfect at an Italian (hey, I felt like one by the end of the trip) family gathering then meatballs in a tomato sugo? You tell me now.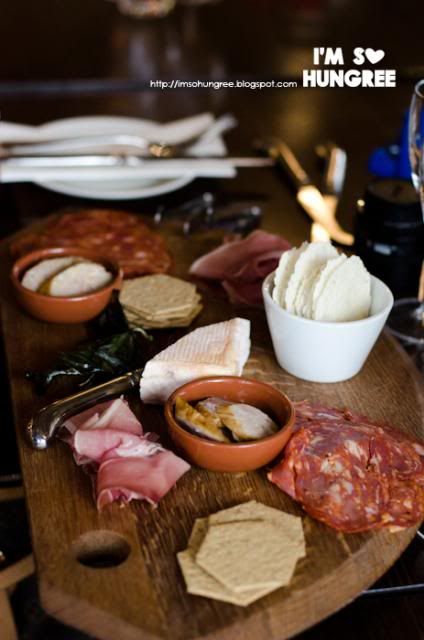 Actually, wait, maybe a plate of cured meat, or a comforting plateful of polenta and ragu. Wow. It may not sound like a lot, but the comforting flavours, executed beautifully, it was just all heart.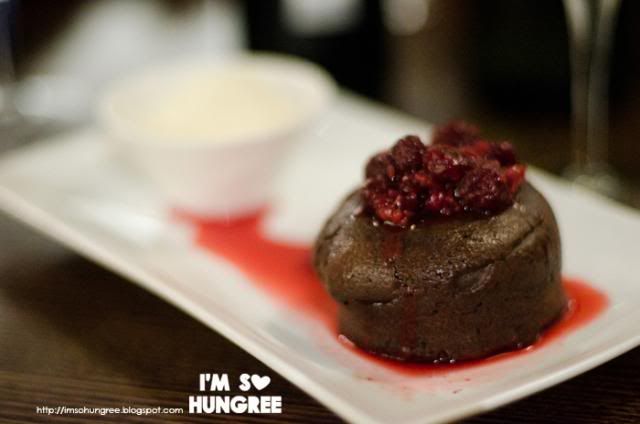 Our night wrapped up with some gorgeous chocolate desserts, my gluten free chocolate cake was rich, fluffy and oh so chocolate. Paired with the Elena, named after Otto's wife, was just heavenly. I think someone described it as a dessert wine with a brandy spirit. I can't really put it any better!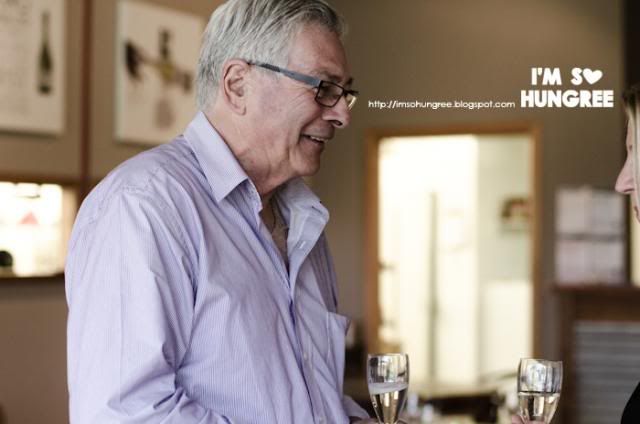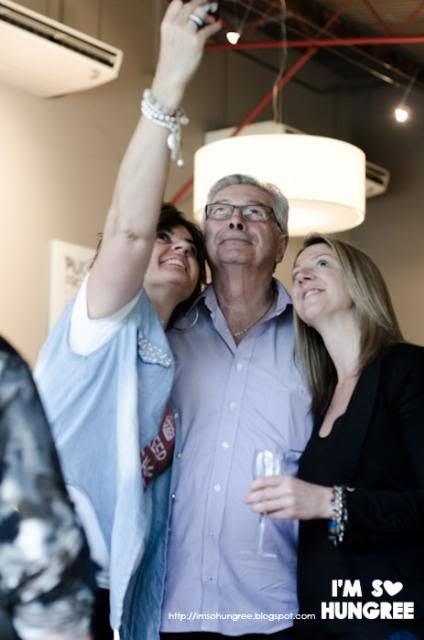 If you ever visit Dal Zotto, I do hope you get an opportunity to meet the family, as their smiles and hearts are so huge, and laughter so infectious, it's impossible to not be in a good mood around them. I think as the night went on and Otto had had a few glasses to drink, he eventually got around to verbally adopting all of us, deeming us all Dal Zotto's.
Unfortunately, I had not gotten the Italian drinking genes though, and I had to make an early exit from the party. So tired was I that after talking to Brad on the phone in bed, I proceeded to pass out, with the lamps on in my room. Thank you Sarah for insisting I at least turn off the ceiling light!
4446 Wangaratta-Whitfield Road
4861 Wangaratta-Whitfield Road