Disclosure: I was invited to the San Churros tasting as a guest of the shop
You guys starting to feel that nip in the air? Waking up at 6 to make my way into the city to go to the gym, I'm definitely feeling it and some mornings it's now getting cold enough for me to see my breath in the morning, appear and dissipate, as a quick little cloud.
I don't know about you guys, but I honestly love feeling winter roll in (minus the getting sick every now and again). I love the wooly jumpers, jeans, blankets wrapped around me, cuddling with the dog (or the Brad) and of course, a thick hot chocolate, cradled in the hands, keeping the fingers nice and toasty. There's just something so satisfying about eating in winter, as the body craves sustenance to keep warm.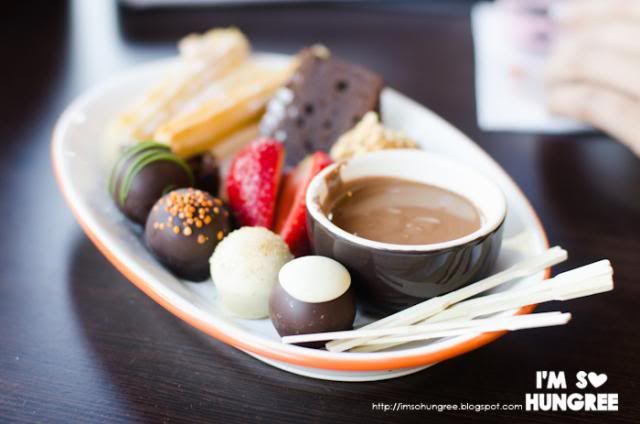 A few weeks ago I was invited to take part in San Churro VIP tasting of their new winter menu, featuring a mix of hot and cold goodies (because let's be real here, it's never actually too cold for ice-cream).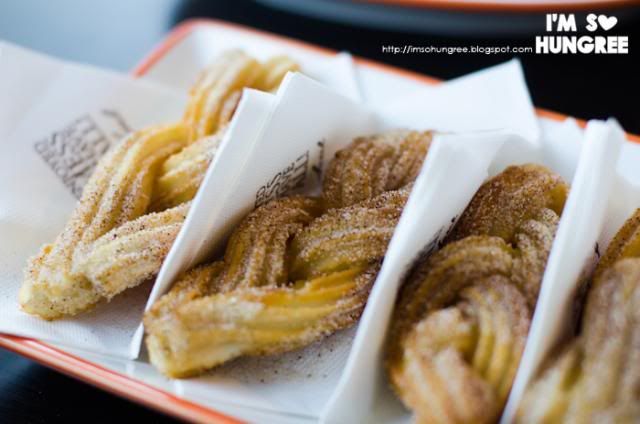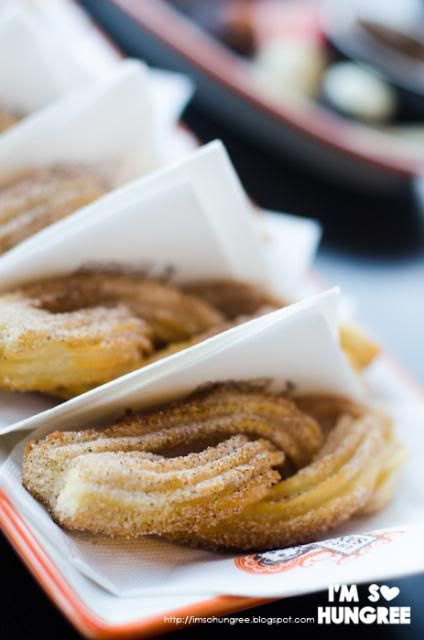 For the nippy mornings, I loved their very Spanish breakfast offering of a cinnamon breakfast churro, braided and very, very generously dusted in cinnamon sugar. Available only before midday, I would definitely welcome these first thing in the morning, warm, with a slight crunch and chew and just a touch of sweet to get the taste buds jumping with joy.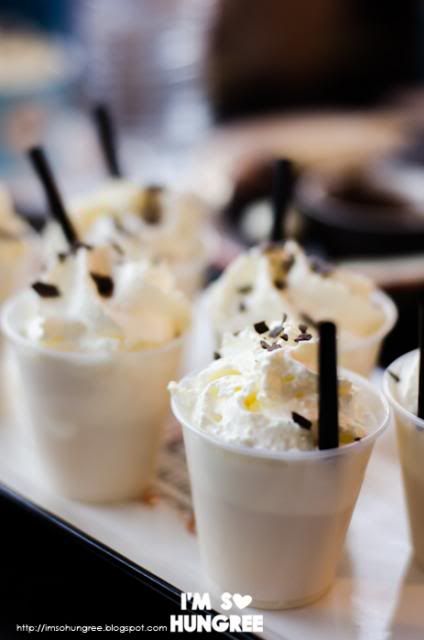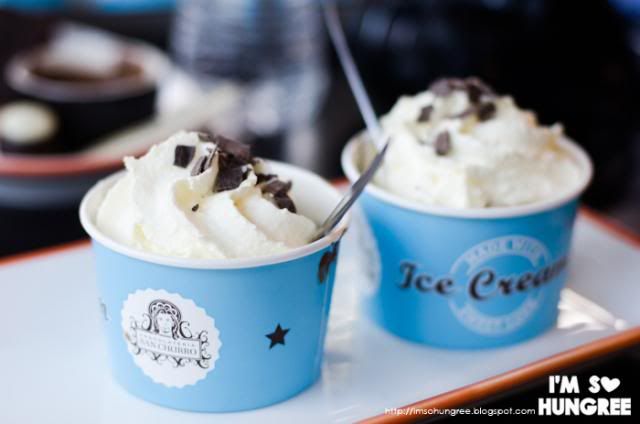 Salted caramel makes it's way on to the menu several times, proving it's still a force to be reckoned with (and probably always will be). The iced salted caramel is surprisingly light with a nice gentle touch of caramel and not quite as rich as I expected it to be. The restraint with the salted caramel is again put into use with the salted caramel sundae, which isn't too rich, allowing the melted milk chocolate to make it's presence known as well. Unfortunately the white chocolate ice-cream is a bit light in flavour in comparison, so although it adds the creaminess, there wasn't too much flavour from there.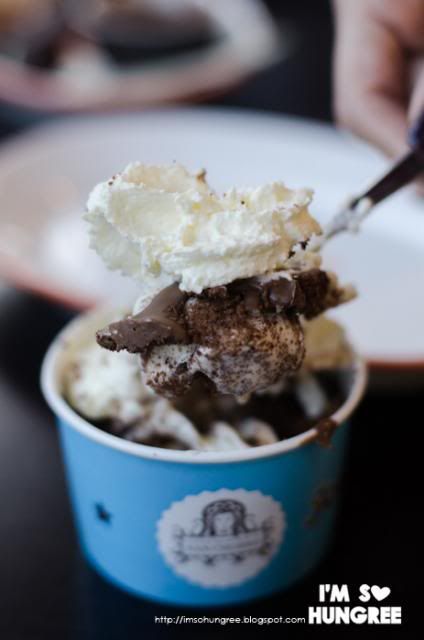 We did though, all love the cookies and cream sundae, which is exactly what you would expect out of white chocolate ice-cream with warm chocolate fudge, chocolate biscuit crumble and chewy macaron meringue pieces. Not tidy to eat, but loads of fun.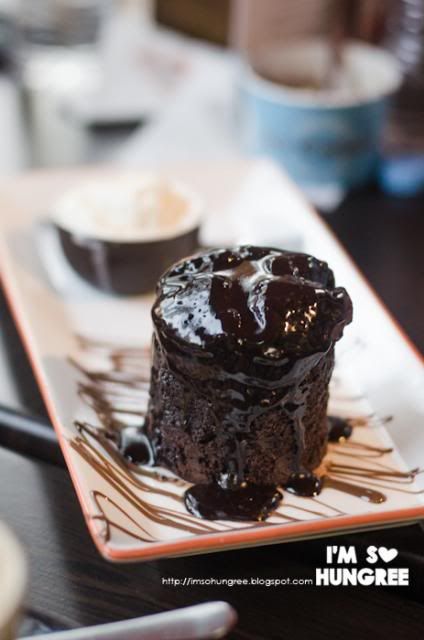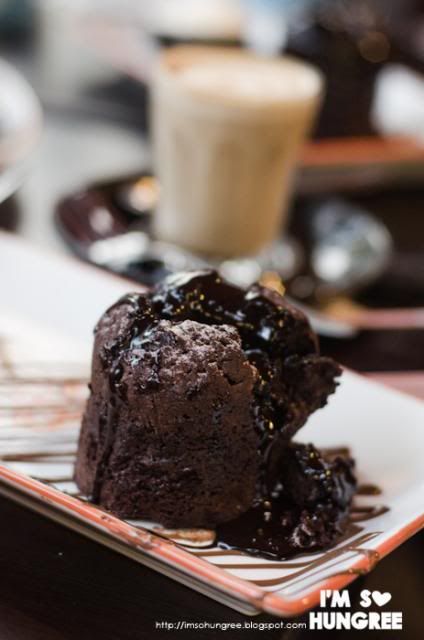 The chocolate volcano is a beast of a cake, even sharing two between 7 people was too much, with it's rich cocoa flavour and gooey, soul-melting, lava centre. Despite complaints of being full, I saw those spoons making a multitude of return trips…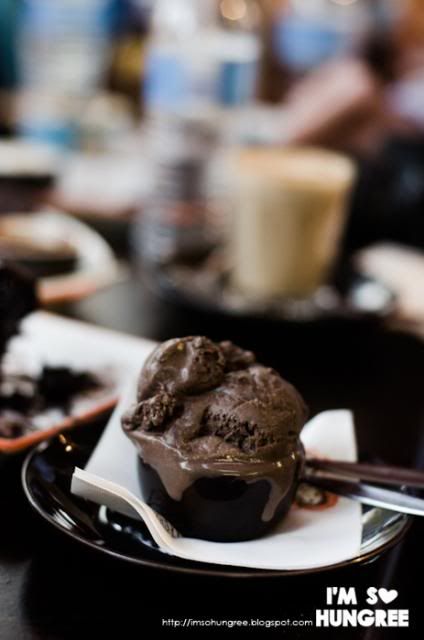 After talking about the ice-cream on offer with the marketing team at San Churro, we had to try a scoop of their chilli chocolate ice-cream, their ice-cream supplier using their own couverture chocolate imported from Spain. This results in a delightfully rich ice-cream with a nice kick of chilli. Winter? What winter? Give me more!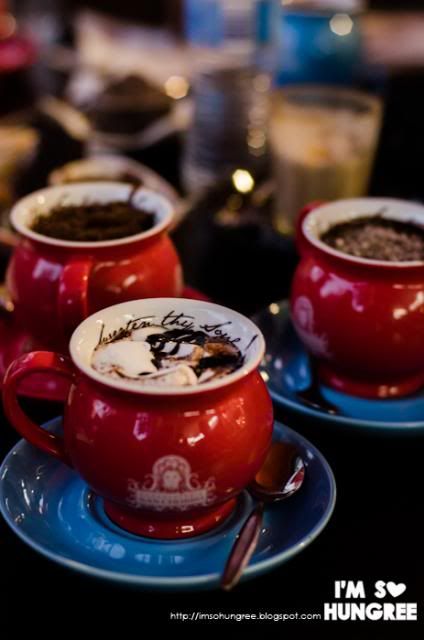 Naturally at San Churro, hot chocolate is on the agenda, and we were a little overwhelmed to receive 6 huge mugs all at once! For the winter menu, San Churros is offering El Grande Spanish hot chocolates topped with either marshmallows and chocolate syrup, crushed maltballs or chocolate biscuit crumble.
Whilst they initially looked promising, I was slightly disheartened by the marshmallows and chocolate syrup, as it was so sweet I couldn't take more than a sip! The chocolate biscuit crumble was much better flavour wise, but got pretty thick and gluggy quite quick. The crushed maltballs fared the best, and was my favourite, and something I would quite happily return for!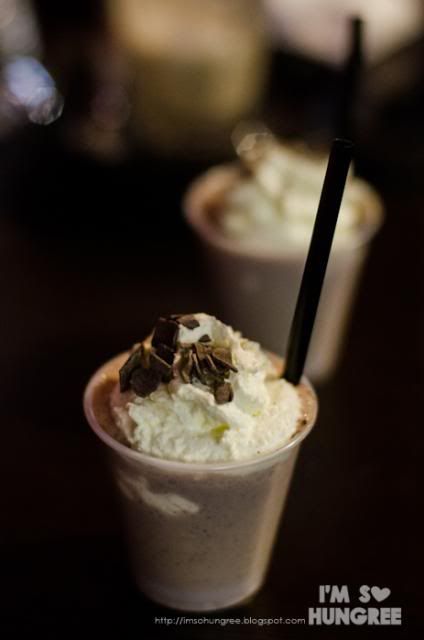 We all thought we were done, but San Churro had saved the best for last. If you only try one thing from the winter menu, make it the salted chocolate coconut shake. Erupting into a medley of oohs and ahhs and happy sighs, it was clearly a crowd favourite. I found it well balanced, with the salted coconut both boosting the chocolate and also capping it's richness, there was a delightfully savoury moreish factor this that made us all wish we had a little more than the mini serves we tried.
Fortunately we're just at the beginning of winter, and the menu is still available until the end of August, after which they may take away the salted chocolate coconut shake…so I'll definitely be ducking in soon to get my fix!