The older I get, the less I enjoy going out drinking for birthdays, and instead, intimate gatherings seem to be more my thing. This counts for birthdays that aren't mine as well!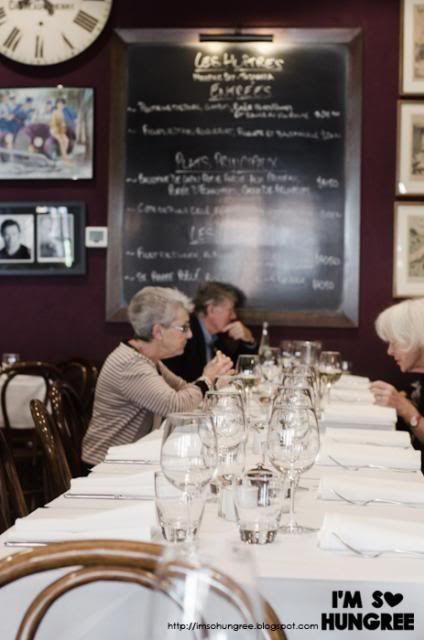 When Sarah celebrated her birthday this year (which seemed to stretch for a month…!) she organised a lovely lunch at Bistro Thierry with a little group of us. French food has a tendency to come with a price tag…but not at Bistro Thierry if you're going for the $35 Prix Fixe lunch menu.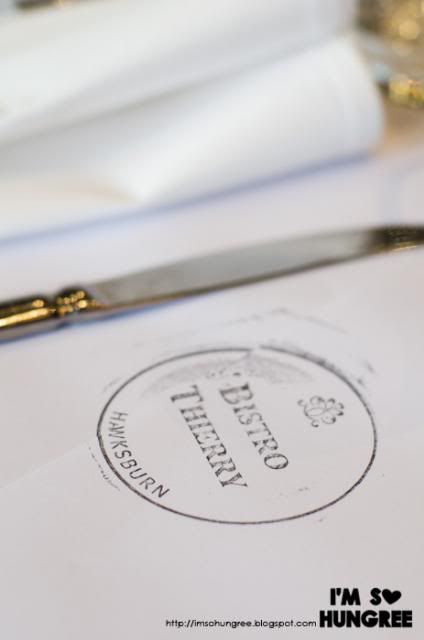 Located in Toorak, Bistro Thierry is quite charming, with dark walls and French memorabilia and motifs hung up liberally on the walls. It's quite proper, but not stuffy, with a lovely dose of light brightening up the space. I loved that the tables had white paper over the top of the table cloth, which I'm sure is more for practicality than anything, but it certainly brings a more casual atmosphere.
We were fortunate to have a round table for the 7 of us, perfect to have some serious banter about the hot topic of the moment…the Real Housewives of Melbourne! Oh come on…we all have our trashy delights…
The Prix Fixe menu at Bistro Thierry consists of two courses, and a glass of wine (which many of us swapped out for tea or coffee). I was immediately impressed with the sheer selection of entrees and mains, 7 of each, which mostly featured classic French dishes (French onion soup, Salad Nicoise, minute steak), but with a few slightly modern additions as well (panko crumbed salmon cakes).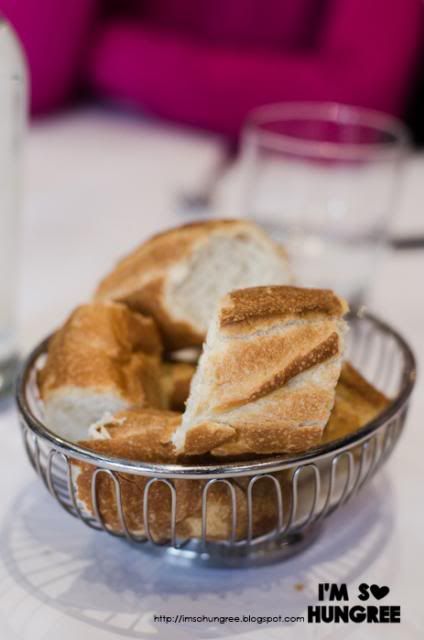 Daisy and I decided to each get an entree, two mains and a dessert between us to share (although for $8.50 for an extra course, we really should've gone for another dessert…)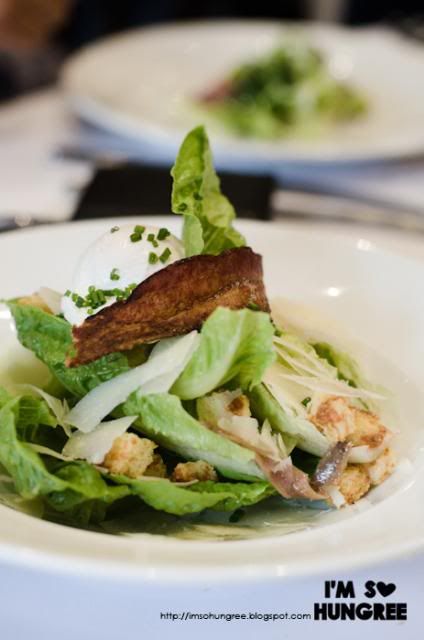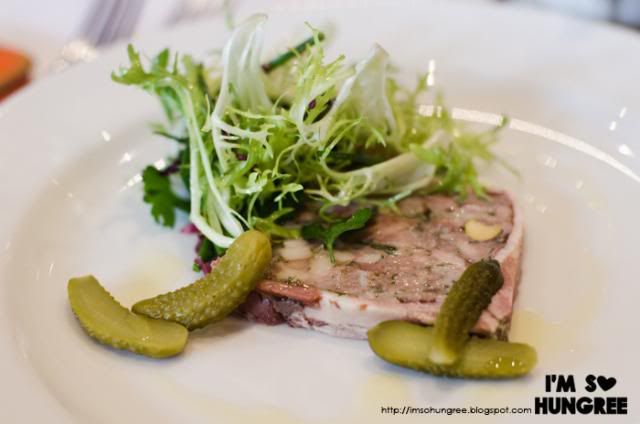 Overall, we were all very impressed with our meals that day, classic caesar salads went down a treat, fresh and crunchy, and our country style pate served with cornichons and rocket was a nice and light start to the meal (although I was tempted to get the pan-fried lamb brains). The rocket and cornichons were so crunchy and provided a lovely contrast in texture.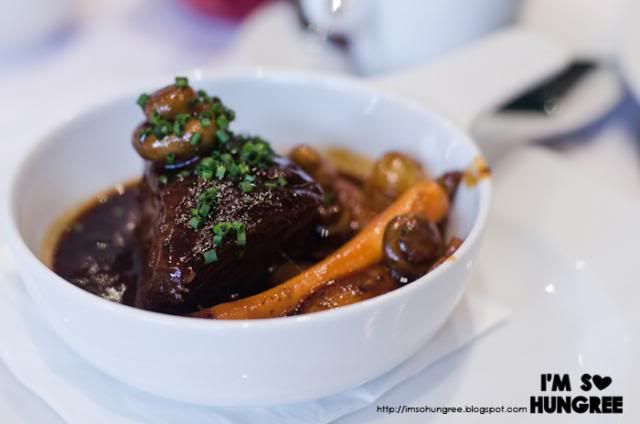 For my main I had to go for the timeless beef bourguignon, braised in red wine with onions, mushrooms and mashed potato.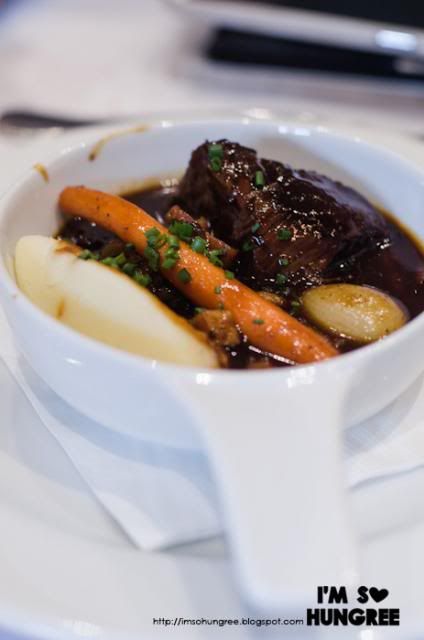 Will admit, I thought the serve looked a bit small when we first received it…but wow. Talk about flavour and texture, and meat that's falling apart at the touch of a fork. Talk about rich and hearty, and mashed potato that's sitting at the bottom just swimming in gravy. Small, but incredibly decadent!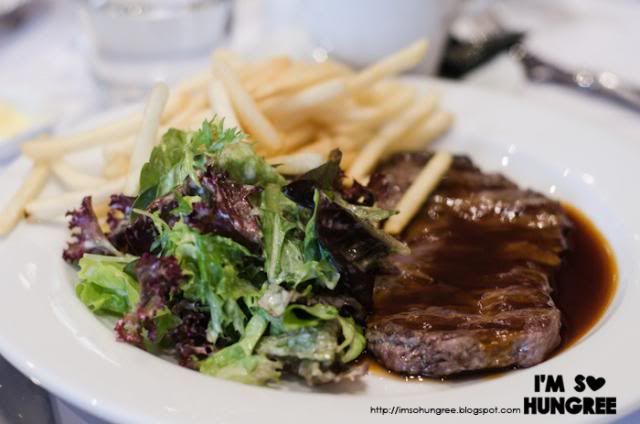 The minute steak was a popular option, and everyone who ordered it was beaming over how perfectly the meat was cooked and the mountain of fries that came with. I might've eaten half of Daisy's serve of fries. Maybe.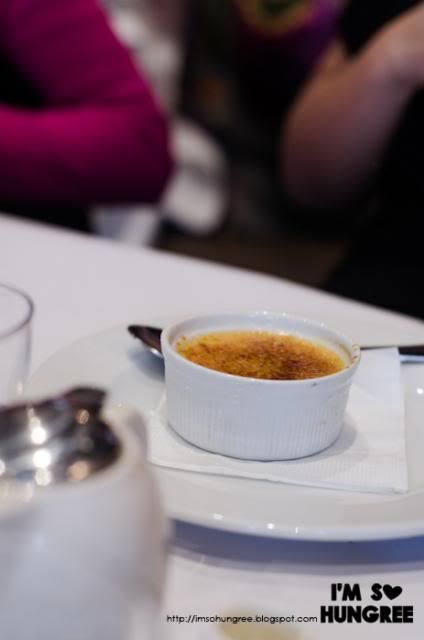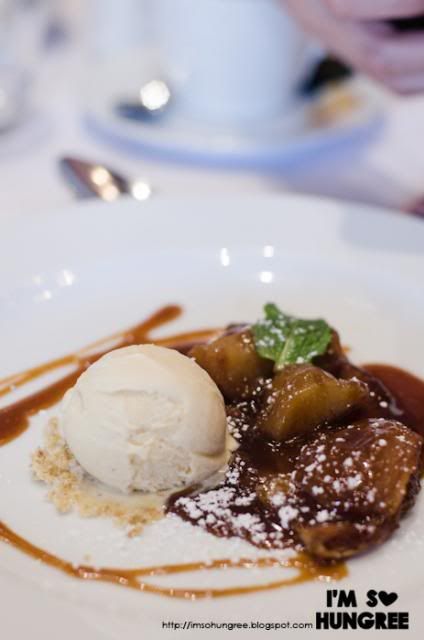 To wrap up, whilst some went for creme brulee, Daisy and I opted to have the tart tartan, a warm apple and caramel tart with calvados scented ice cream. Once again, it initially looked a bit small…but proved to be quite mighty. When they say 'caramel' tart, they're not kidding, with the apples absolutely drowning in a thick, rich and very moreish caramel, liberally poured all over the plate. With a scoop of ice-cream? Perfection.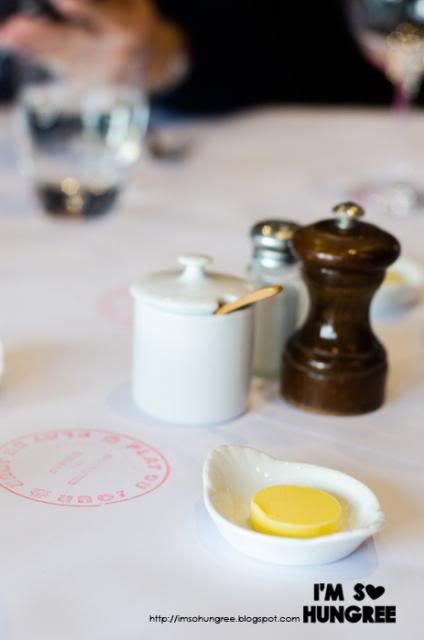 Bistro Thierry proves that classic can still be casual and enjoyable, and the $35 lunch makes a nice way to test the menu out (which they execute amazingly) and certainly has me wanting coming back for more.