It's amazing how fast change can happen. For many years, maybe even five or more, my bus route that takes me in the city drives along Johnston Street and I've often looked out the window, and have said that one day I'll make it into that Czech restaurant near the corner of Smith Street.
Except that never happened and the next thing I know…it's a brand spanking new place! When did that happen?!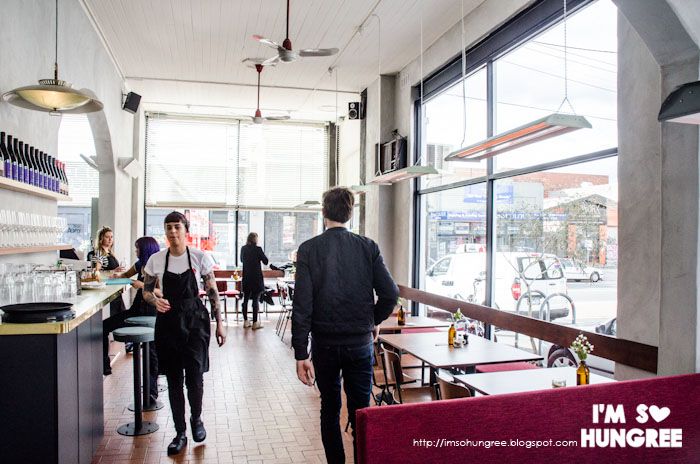 Bedford St. is a new edition to Collingwood, from morning with coffees and breakfast fare through to dinner with plenty of fried chicken and wine on the menu. Whilst the Czech restaurant always looked dark and black from the outside, Bedford St has kept a raw and slightly industrial feel to the place, but let all the light in - so it's absolutely lovely during the day.
The chai is from Chailalai Chai, a small chai brewery in Brunswick - my first time trying it.
Goodness! If you like chai with kick, this is your chai - perhaps almost too strong for my liking with absolutely all kick, that you cough on because it surprises you, but it's so warming. Once you adjust, it is quite nice - provided that's your thing.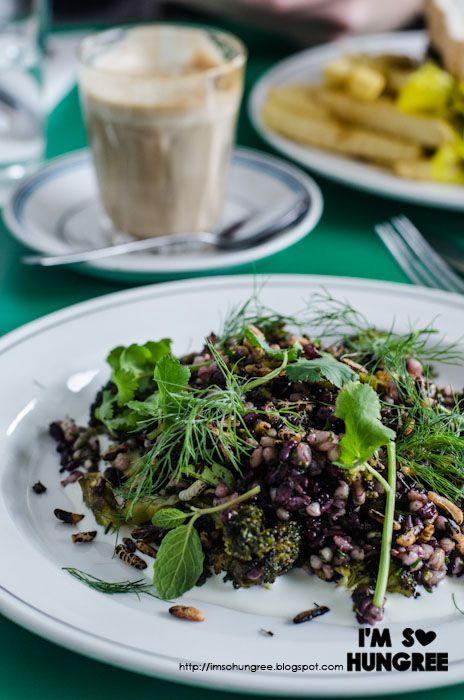 Roast broccoli salad with chilli and garlic roasted broccoli, house made soft cheese, mixed grains, puffed rice and herbs is one of the most divine ways to eat broccoli. I love the char, the crunchy of the puffed rice and all the textures throughout. Plenty of green herbs bring freshness to the earthy flavours.
Brad got the fried hot chicken sandwich with BBQ slaw and thick cut white bread which is total monster of a sandwich. My photo does no justice to exactly how big this thing is. It's terrifyingly delicious. The chicken is one of the tastiest fried chickens I've come across, with a super crunchy batter, a little bit sticky and sweet, juicy and tender meat and that slaw? Yum. It's BBQ with a bit of punch - so much flavour.
I so badly wanted to have the apple pie waffles too, but found myself a bit too full after munching through almost half of Brad's fried chicken (so much for trying to be healthy with salad huh?) - always have to leave something for next time though!