I think I've started a mini mission to find my favourite Japanese curry in the city. I'm not really sure what it was. It started with me looking at the menu for Ocha2Go and suddenly having massive cravings for Japanese curry and from there….well every time I see somewhere with the offering, I start nagging Brad that we need to go there.
I also seem to always have this craving for it on a weekend, usually for lunch. I'm very specific with my cravings apparently. This is terrible as most of the Japanese curry places don't open for lunch on the weekend, and I keep forgetting that they would make perfectly good options during the week.
Momotaro Rahmen is one of those restaurants. I have told Brad about the place many times, having been there last in 2008 with my mother and thoroughly remembering that I did very much enjoy the curry.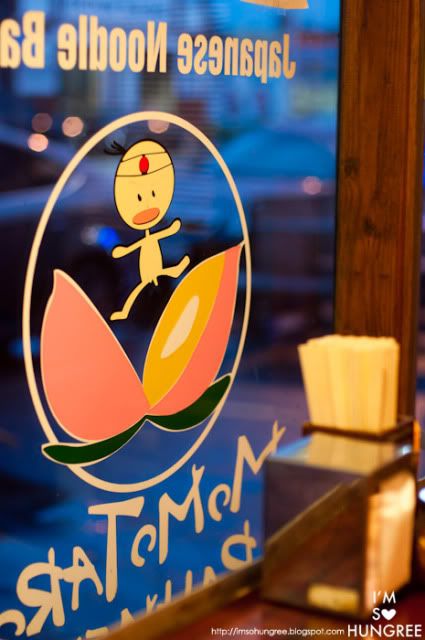 So one exceptionally wet weeknight night (my parents thought it was crazy we were going out), as I as uhm-ing and aah-ing about where to go, Brad reminded me of this little gem and off we went, braving the rain.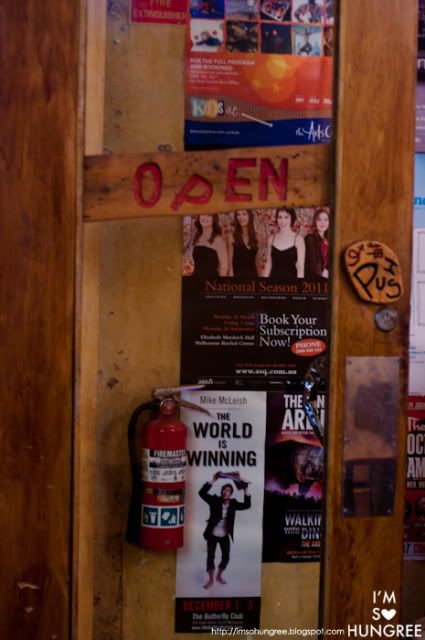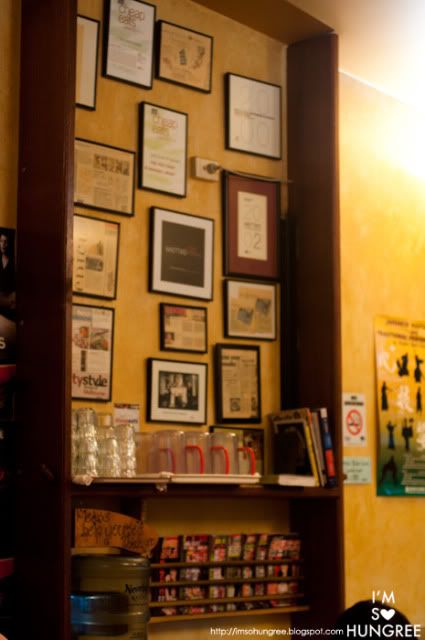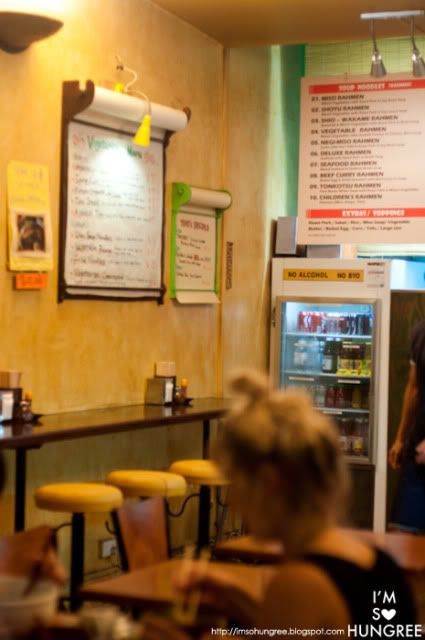 It's a small little gem of a shop on Bridge road, run almost solely by a Japanese man in the kitchen, with one or two staff running the floor. It kind of has that Totoro, fairytale wood feel to it, if you ask me anyway.
Yeah, I know. Go to a ramen place and we both end up having Japanese curry. But hey, cravings be cravings!
Both of our curries came with an insanely massive complimentary salad. The pictures do not do it justice as to how big it is! I have no idea what's in that dressing, but it's insanely addictive, somewhat sweet, somewhat savoury and all together quite refreshing when had with the crunchy and crisp vegetables. This frankly, is a meal in itself. Brad and I were puzzling over why they would give such a big serve when the noodle and rice dishes themselves firstly, are quite generous and secondly, aren't that expensive. But hey, more crunchy stuff for me. Can't complain too much.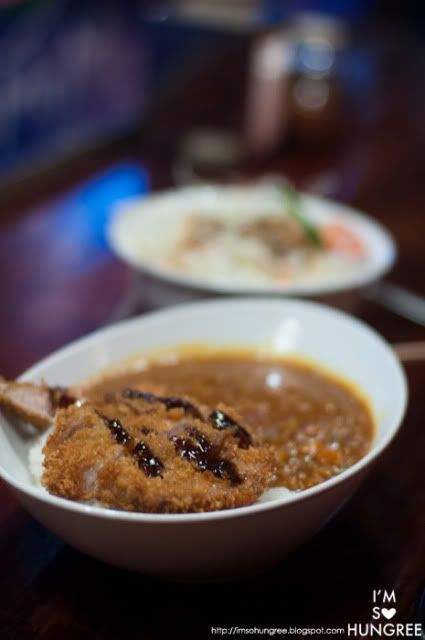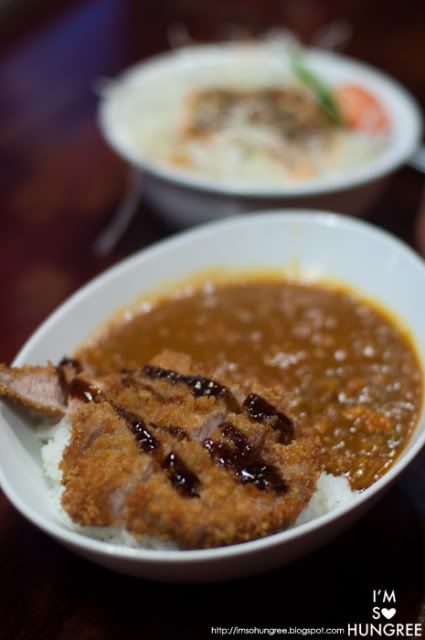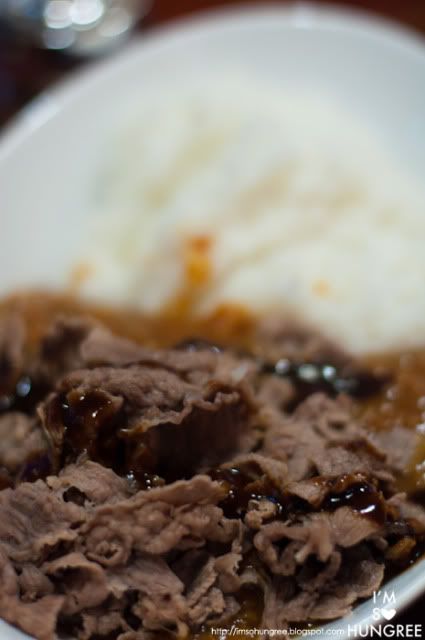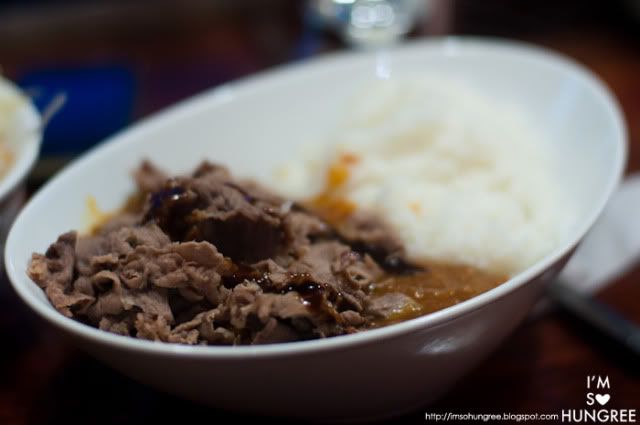 Brad got the pork katsu curry and I got the typical beef. It was quite happily steaming away, I loved how much gravy you got with the curry. But not just gravy, within there were tiny bits of carrot, celery…I can't remember identifying the rest, but it was definitely a very hearty gravy. Lots of vegetables in it, which gave it a lot of substance that I felt Ocha2Go's did not have.
All that was left was to mix the gravy into the rice and go to heaven.
Momotaro's serves are definitely very generous, this was much bigger than Ocha2Go's and I felt that the curry to rice proportion was good as well, you weren't left with too much rice and not enough sauce at the end, which can happen. (I might make sad pouty faces when it does) So far? It's a bold statement, but I think it's my favourite Japanese curry in Melbourne so far.
Hearty, wholesome and just delicious. I look forward to visiting when the temperature drops and having my glasses fog up with steam as I warm my tummy up. Mmmmm.
Momotaro Rahmen
392 Bridge Rd
Richmond, 3121