I've never taken much notice of Oriental Tea House. I knew they had one on Chapel Street, one in the city on Little Collins somewhere and one in Chadstone, that they were always white on the outside, and a little more modern than your average dim sum place.
And although I've always had some friends who've liked it, I've just kind of let it stay off the radar.
However, one day after work, mum said she was going to the new tea house in Melbourne Central for a late lunch with one of the chef's. So even though I had already feasted at Hardware Societe earlier, I trotted along for some tea.
I must say, I was quite pleasantly surprised.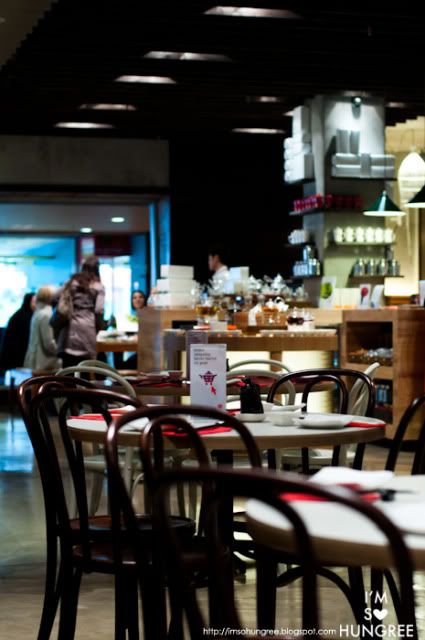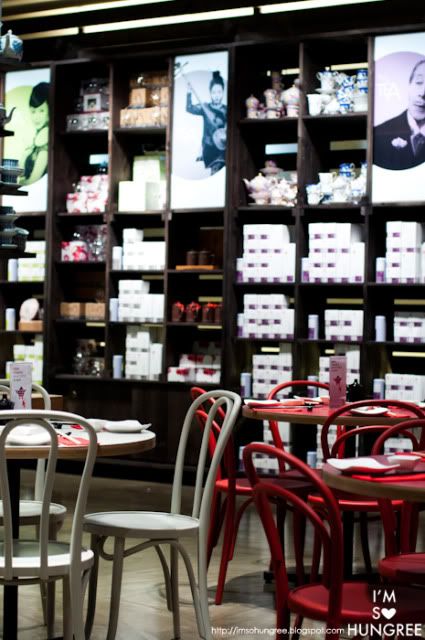 If you know me, you know I'm all about aesthetics, pretty things and design and the overall feel of a place (although my blog layout could use some lovin'). I loved the look Oriental Tea House in Melbourne Central (that had just opened only two days ago before we ventured in) had. The space was ginormous, but fun and lively, there were plenty of eating spaces, but also a section which just had a wall of shelves full of tea and some stands to also sample tea on.
It reminded me very much of almost an inverse, Asian version of T2 with the tea shop they had, whilst T2 is usually black with punches of colour....Oriental Tea House was quite the opposite, being mostly white with punches of colour.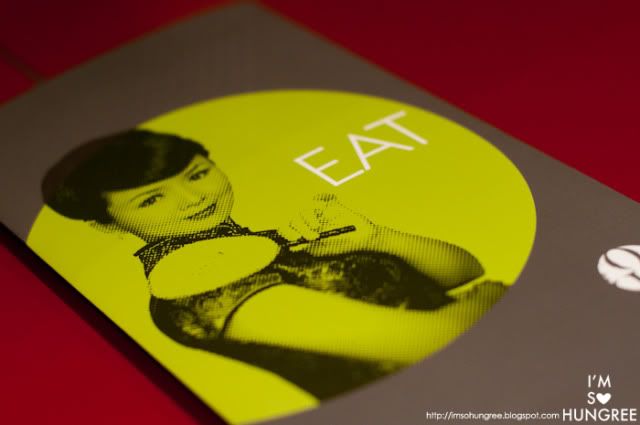 I loved the menus and the little image motif's they had in the menus and around the store, usually somehow corresponding with a certain type of tea.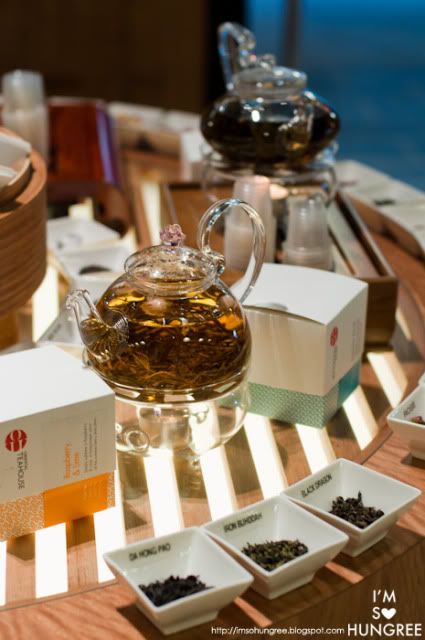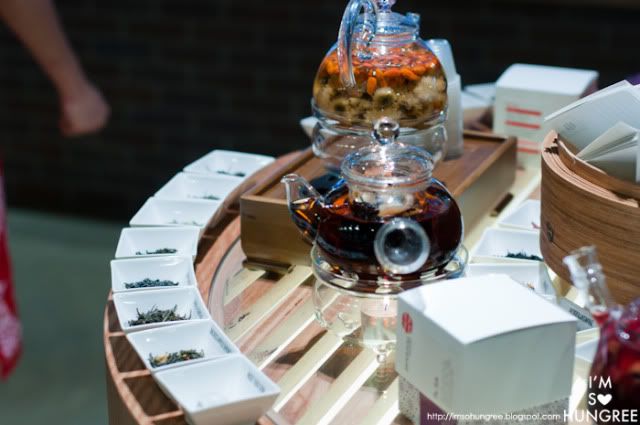 Since I wasn't really keen on eating, I let mum and her friend figure out what they wanted to eat and I went to have a look at the teas they had on display. I was immediately attended to and was allowed to try all the teas, whilst being given quite a detailed description of the flavours and the benefits of each. They were really all quite delicious and maybe a little bit different to what you normally come across at most tea stores in Australia.
Sure the teas may be common to most Asians, but I think it's an interesting niche to bring Asian tea into a more upmarket demographic. And so far, I think they've done a good job.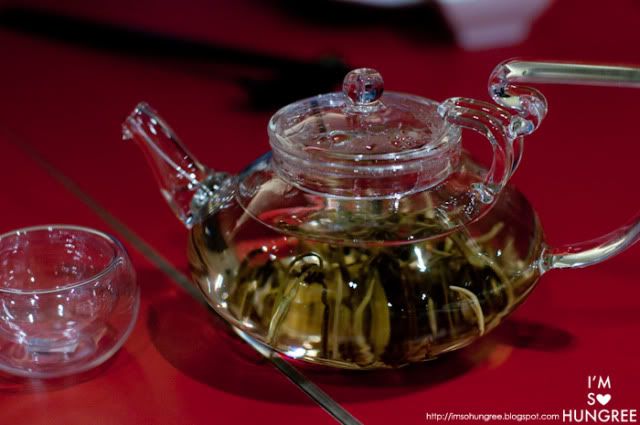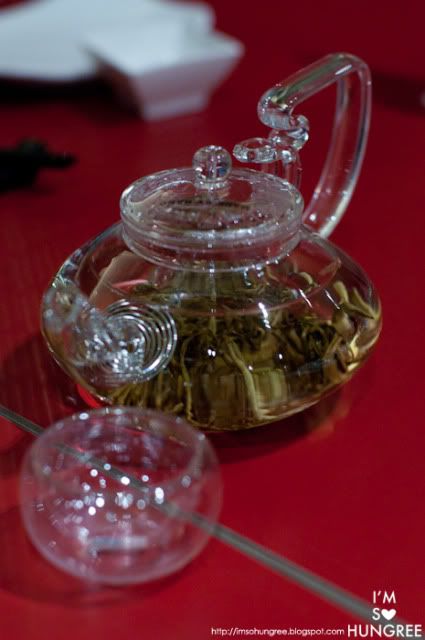 I settled on green tea jasmine pearls, which I really should have left longer in the pot to open up, but I tend to be a wee bit impatient at times. Isn't the teapot just lovely though? I keep telling people when I grow old I'm going to turn into a crazy tea lady and just have a massive collection of teapots, teacups and teas. Least they'll be easier to keep clean than cats!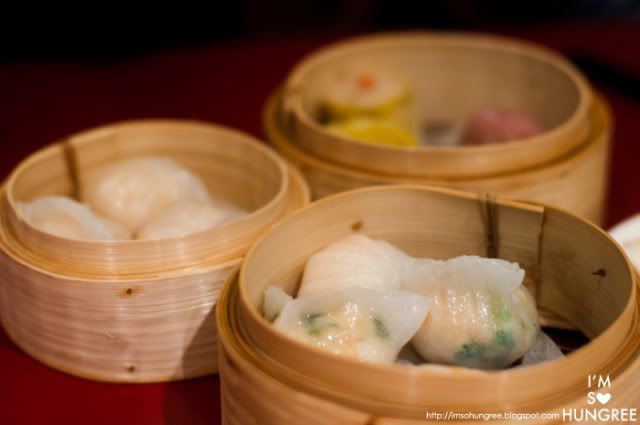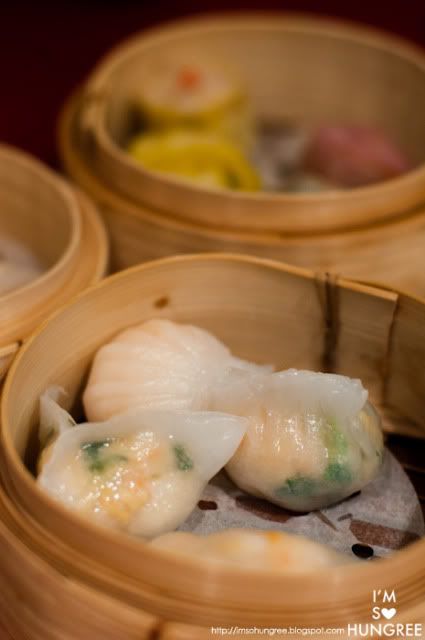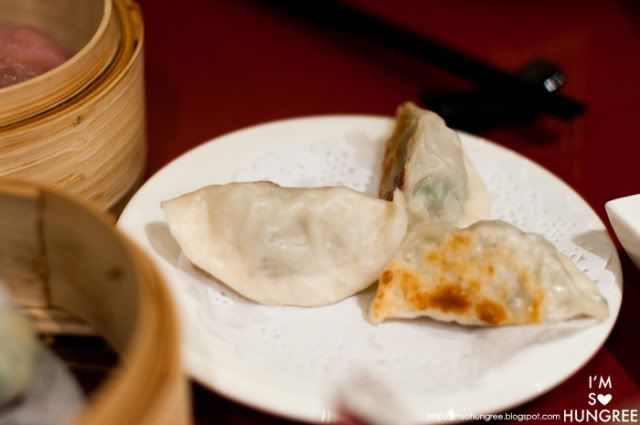 Mum ordered the dumpling lovers set to share with her friend. I didn't have any, but the feedback was so-so. They also noticed the dumplings get hard fairly shortly after being brought out as they cooled down, which I learnt meant they were not fresh, and most likely frozen.
At any rate, I still really liked the space and I loved the teas and the variety of teas they had. I've noticed that the Chapel street one has closed down for renovation, and hope that it can take on the same vibe and atmosphere that this store has. Whilst I may not be so quick to come back for dim sum's, I think I'd be more than happy to drop by for a cup of tea every now and again.