I popped into Green Refectory after sending a quick twitter 'SOS GIVE ME A RECOMMENDATION FOR BRUNSWICK', which received a swift response from Linda.
I did have other places in Brunswick I was interested in visiting, but couldn't make up my mind on where I wanted to go (the agony of choice)!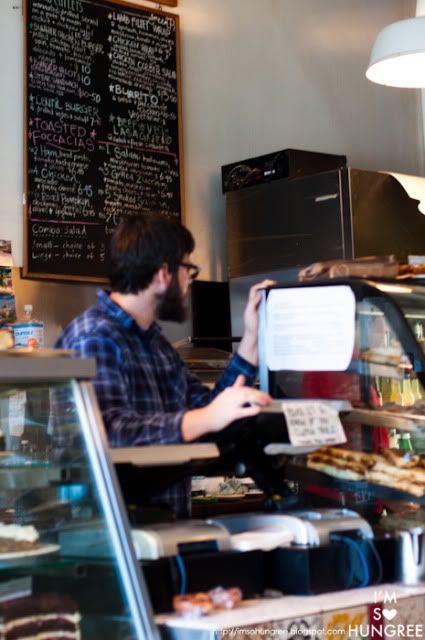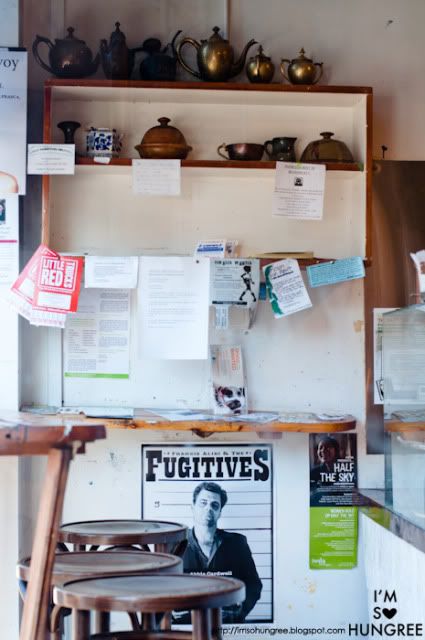 When I went looking for the place, I think I must have driven by it accidentally 3 or 4 times, it's so small and unsuspecting from the outside!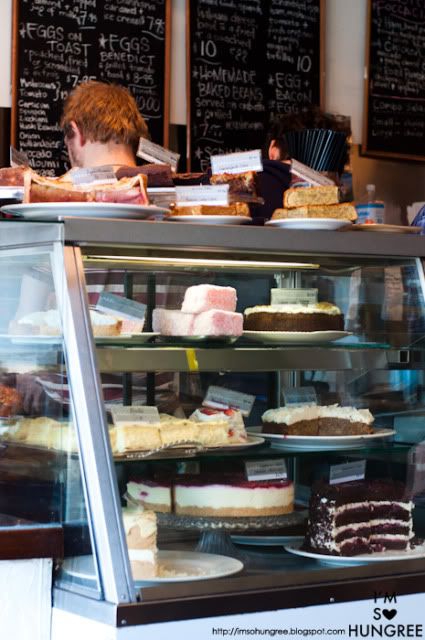 Upon stepping inside, it was quite crowded, with many people waiting around for coffee or a takeaway lunch. The front area of the cafe was very cosy, the counter and it's array of wraps, salads and cakes on display, taking up a bulk of the space, leaving room for a scattering of small mis-matched tables and chairs. Out back, albeit a bit darker, there was much more room and some bigger, heavier wooden tables.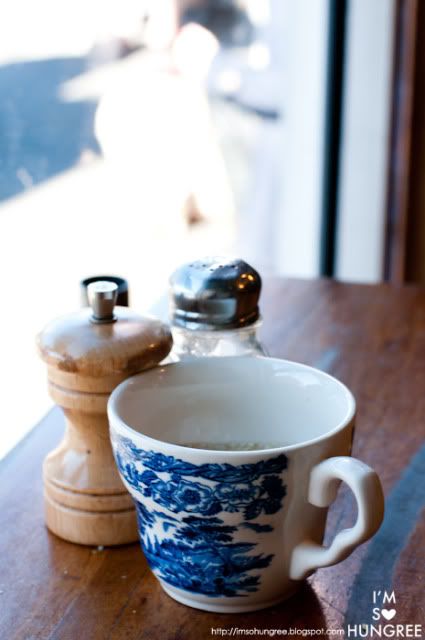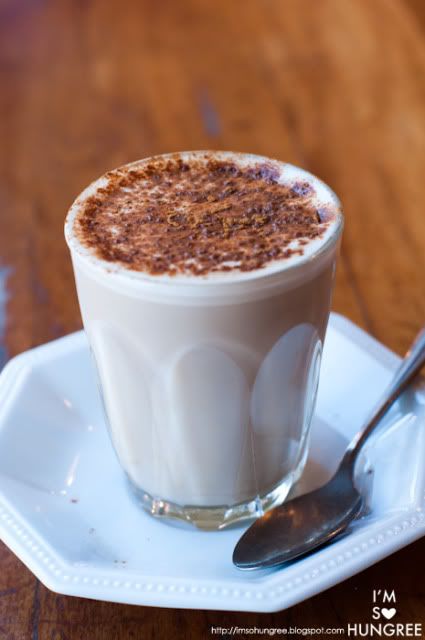 I perched myself on a table right by the window and ordered myself a chai latte, which was quite pleasant. Nothing mind blowing, but nothing to complain about either.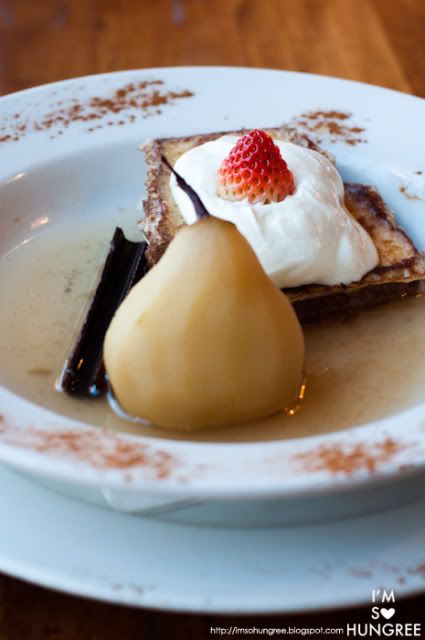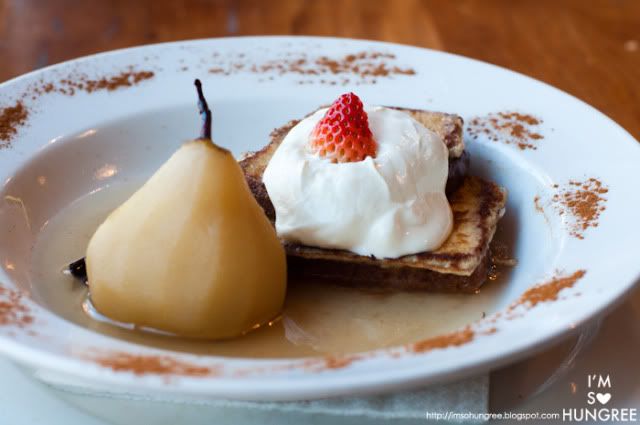 And then I got my gluten free (hoorah!) french toast, with poached pear and yoghurt. Normally I would go for an egg dish, but I wasn't feeling incredibly hungry, but since I was in Brunswick, I wanted to try out somewhere (since it's not usually my part of town).
I personally found the dish a little bit lacking. I didn't really like that the french toast was sitting in a bath of pear juices from the poached pair, as it kind of just made the toast a bit waterlogged and killed off the eggy goodness it should have. I did like the tartness of the yoghurt with the perfectly poached pear though, it sliced through so easily and was so supple and sweet.
So, the french toast here, not quite my cup of tea, although I am comparing it to my last french toast encounter which was at Huxtable when they still did breakfast....and was to die for. I'm not writing the place off at all though as I spied delicious looking wraps, eggs and salads going out left, right and centre. I also really liked the carefree vibe as well, which I suppose would be expected of many a place along Sydney Road, all the same it was quite relaxing.
I definitely plan to come back and give the place another go, try something a little more savory and sink my teeth into one of the gluten free cakes I was eagerly eating wit my eyes while paying for my toast.