I love in this modern day and age, it's so much easier to connect with people overseas, make friends without having ever been in the same room as them and make plans on the fly.
I'm quite fortunate that I have a tight group of friends who live scattered around Asia, but we make time to catch up with each other every now and again. Who doesn't need an excuse to travel?!
This is especially awesome, because usually one of them is a local to wherever we go and they take us to the best eating places!
On this particular trip, we had a few days in Bangkok, which I absolutely relished. Thailand tends to be one of those places I think about and sigh a little bit at thinking of it, because it is easy to get caught up in the fact that it is very touristy and for me, that takes away some of the charm.
But I guess when you stay away from the beaches, and you're hanging with someone who knows where to go, there's a charm to the place. One thing I find Asia (South East in particular) does well, is even their commercialised local food (if that makes any sense) is usually still teeming with great flavours and authenticity. Had some of the best thai iced tea ever in the heart of the food court in Paragon, where shoppers are still munching away at 4pm in the afternoon…although it's of course, hard to beat home cooked goodness!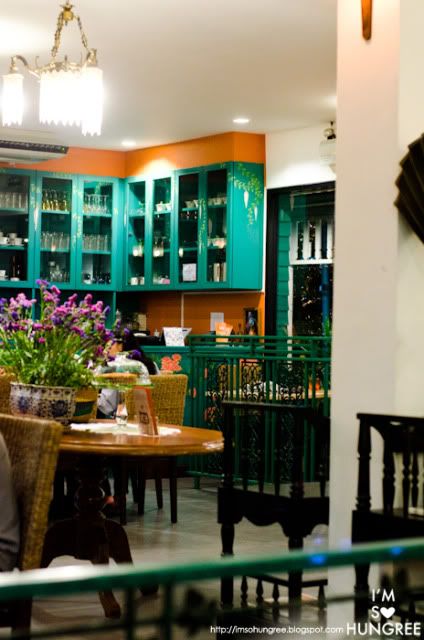 So our first dinner in Bangkok, Koonsibb X10, was in a cosy abode, and apparently better known to the locals than to anyone else. It still had a sense of modernity to it, with bright colours on the walls and an airy clean space.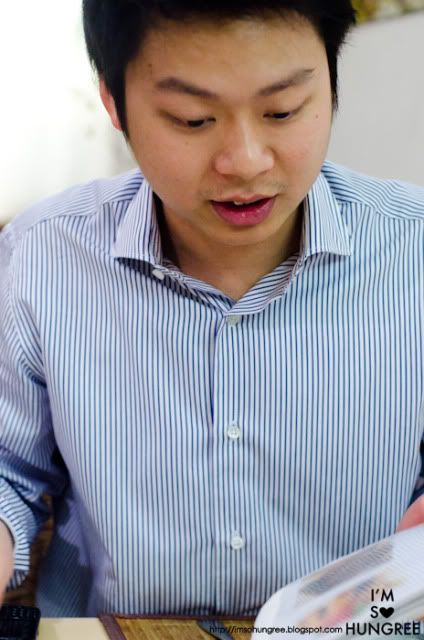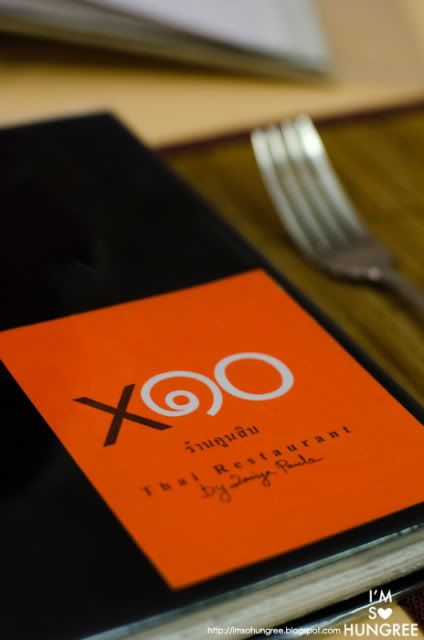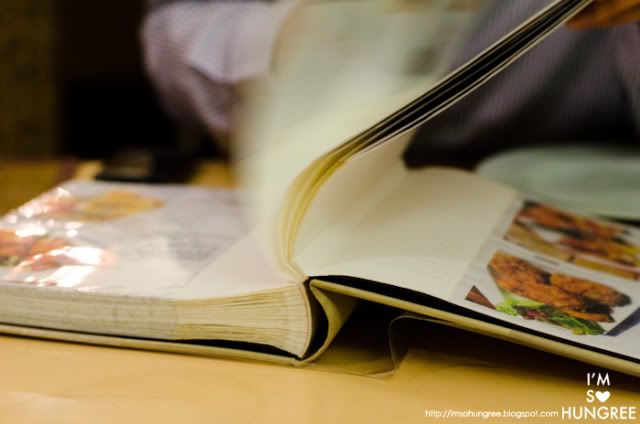 There were 8 of us, we were hungry, my friend ordered heaps. I have no idea what most of it was. Although I loved that the menus here were, essentially, photo albums, so my friend, Crystal, from Vietnam and I just pointed and bossed poor Andrew around. We have a tendency to get demanding when it comes to food…
Love how fresh the greens look!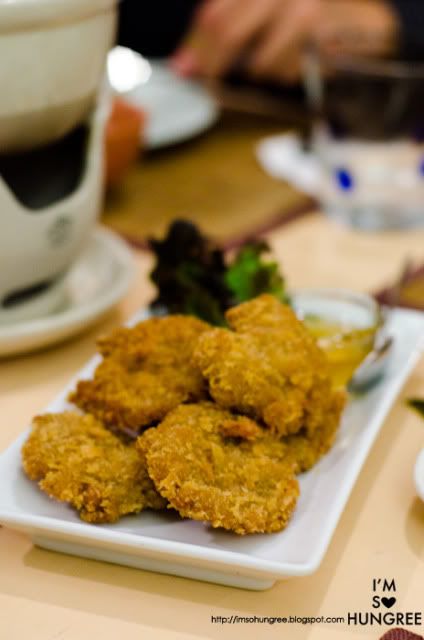 I love thai fish cakes. You don't get anything like them back home in Melbourne!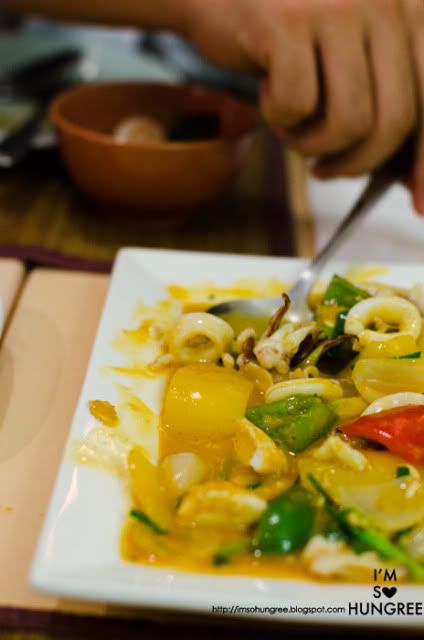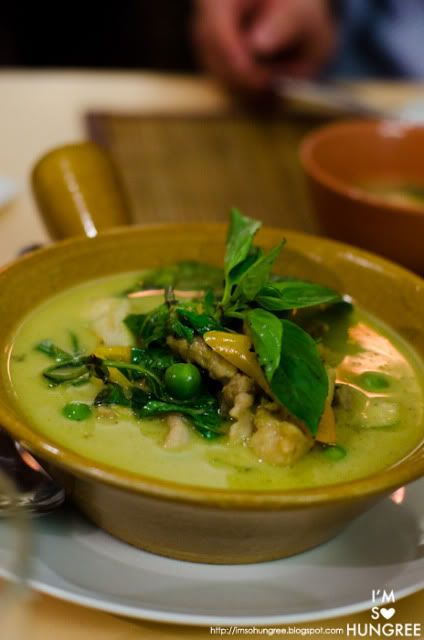 The green chicken curry is one thing I asked for, since I remember having a really tasty one at Chat Thai in Sydney. My goodness. Was not let down here either. Long after the chicken was gone, I was just getting spoonfuls of rice on my plate and drowning it in the gravy which was so moreish!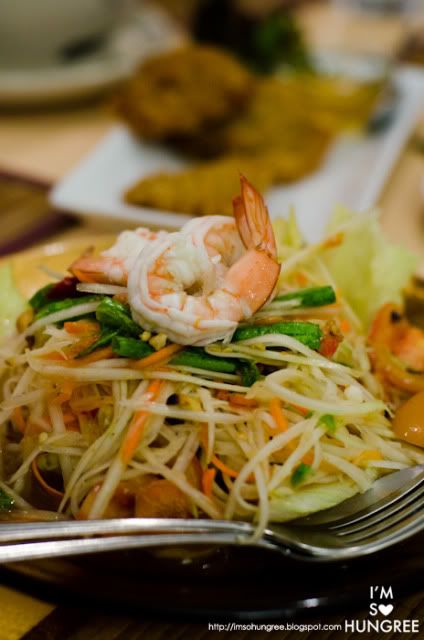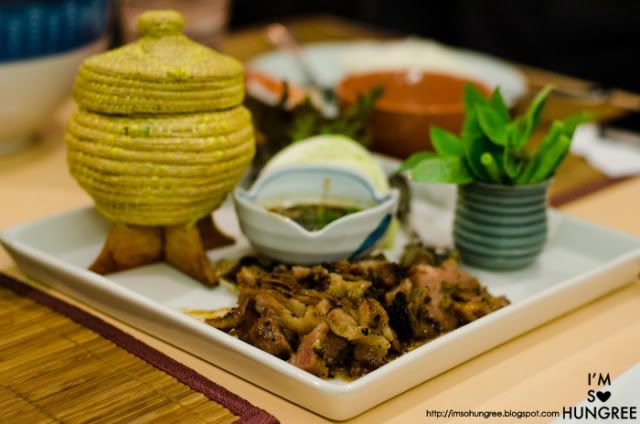 This was also delicious (well everything was really, but I'm just highlighting my favourites!). It came with sticky rice, it was like…barbecue pork, or something like that, but whatever it was marinated in, was freaking delicious. A little bit sticky, a little bit sweet, which is not usually the best mix for meat, but it worked here.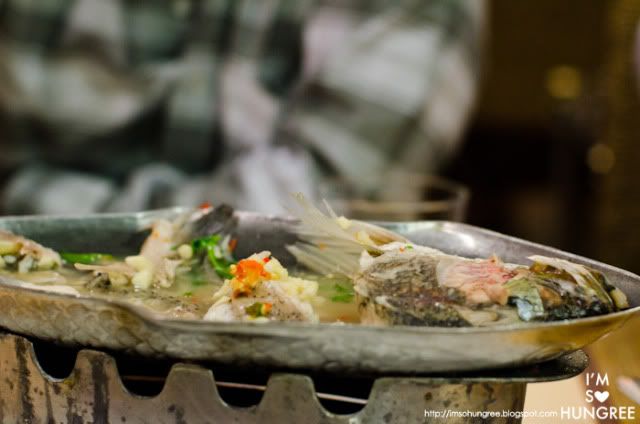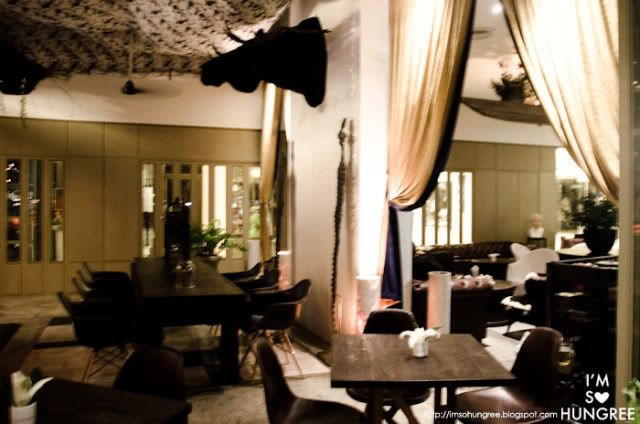 Afterwards, we ended up at a bar by Riverside (if I can get the name I'll update later…), quite randomly by Andrew's friend's suggestion. Right on the waterfront, it was surprisingly quiet on a Friday night.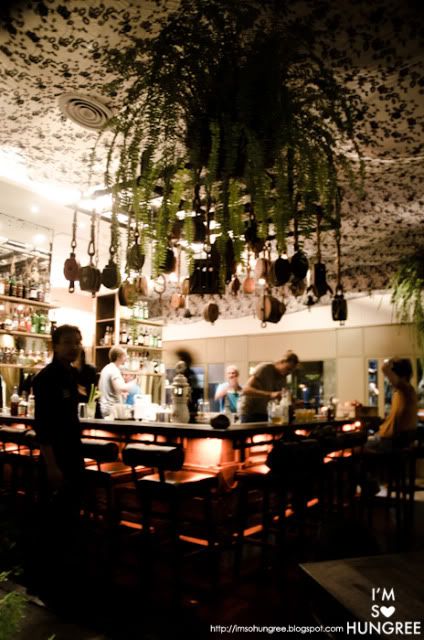 We soon learnt why. The rather eccentrically dressed bar (moose head on the wall anyone?), was still very young and word had not gotten out about it yet. When we were there, it was only a soft opening! Score?!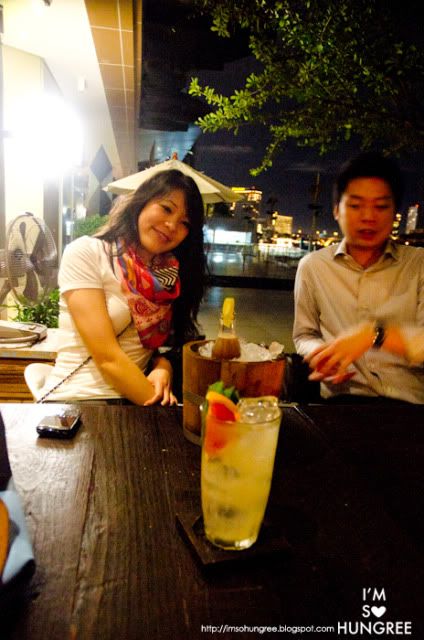 The cocktails served were delicious and so creative, I've never come across combinations like these and it's obvious the bartenders (or mixologists as we soon learnt, touch pretentious?), cared very much for their craft. After our first round of cocktails, the bartender, who was European something something, with luscious locks, adorable accent, who was really quite yummy (don't tell Brad), actually came over and asked what we would like and made custom drinks for us, on whatever whimsy we might have! Moscow mules with freshly ground ginger, oh yes please!
Our night finished three cocktails later, a business card, and a couple of laughs. Dinner definitely reminded me how much I love eating Thai food, I think it may be one of my favourite cuisines in South East Asia with it's vibrant and bold flavours, but freshness as well. And it's variety, from curries, to salads, to fried noodles, there's almost something for everyone here!
71/1 Sathorn Soi 10 (Suek sa yittaya), North Sathorn
Silom, Bangkok, 10120
(I tried to google map it for you guys, but I'm worried I'm getting the wrong spot...soo.....)