You may not believe this now, but I was an incredibly introverted kid. Through highschool and even through university. I was the sort to keep to my corner, hide in the library at lunchtime and read high fantasy novels on my own. And, oh my god, can you imagine trying to meet new people? What a crazy idea! I was so socially awkward. Maybe still am a little I guess!
Fortunately, those days are (somewhat) behind me. I love being a part of the food blogging community and as a result of that, enjoy meeting lots of like-minded people and of course, eating and drinking merrily!
I remember the first time I was to meet Bryan, I was quite nervous…but now we're out brunching quite regularly! I've always found I've had good encounters with other food bloggers, as it's so easy to connect over food, the joys and concerns of blogging...so I am always keen to meet more!
And with this mindset, I decided to approach the ever cheery Wince and see if he would be interested in brunching with Bryan and I. I don't think I had ever seen someone who could exude so much excitement and energy in 140 characters on twitter and thought we would all get along quite well!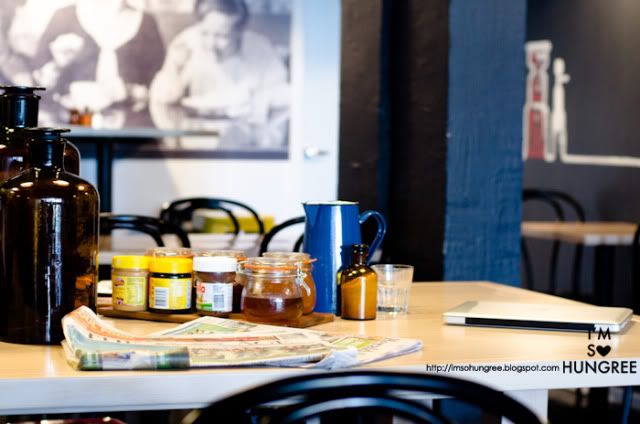 So we squeezed in a very last minute brunch, before Wince headed off to Malaysia for a month, at the fairly new Drugstore Espresso in South Yarra.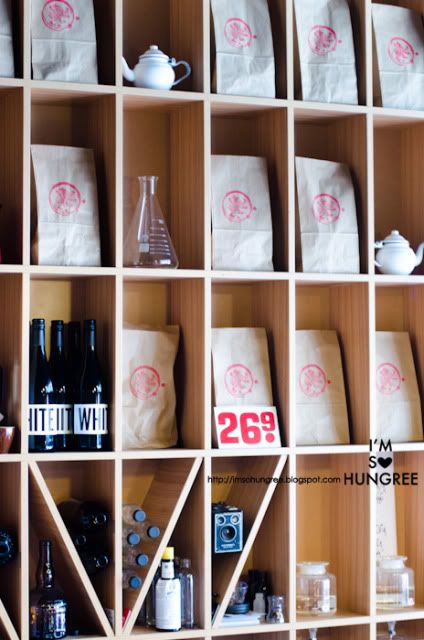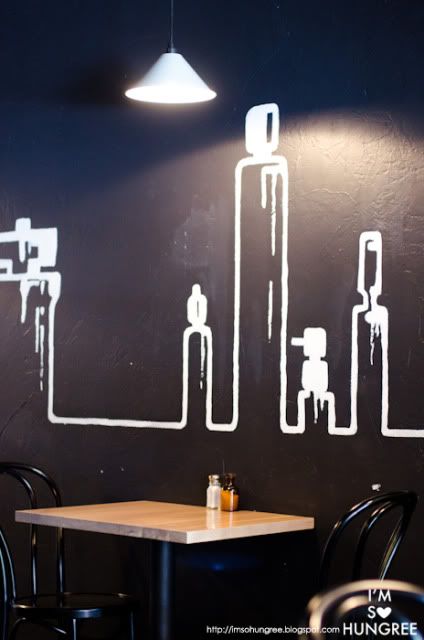 The cafe is quite small, but quite cute, with the counter downstairs kept fairly open for takeaway orders and those eating in, tucked away upstairs in a little (slightly dark) mezzanine. I loved the shelves on the wall, stocked with coffee beans and dotted with little retro memorabilia.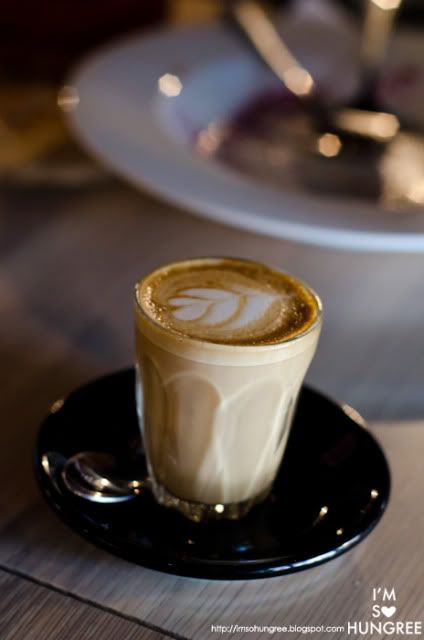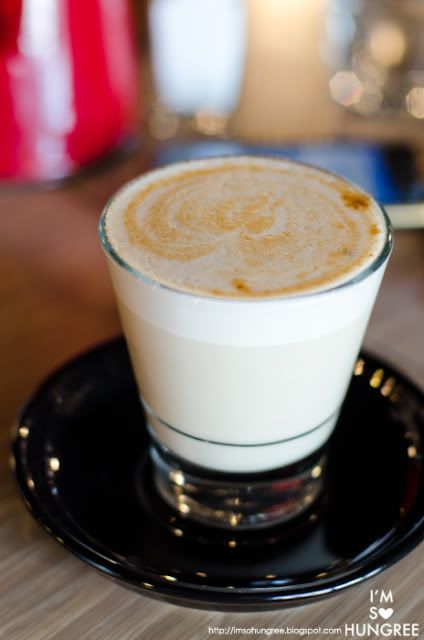 My usual chai latte, good, nothing to complain about!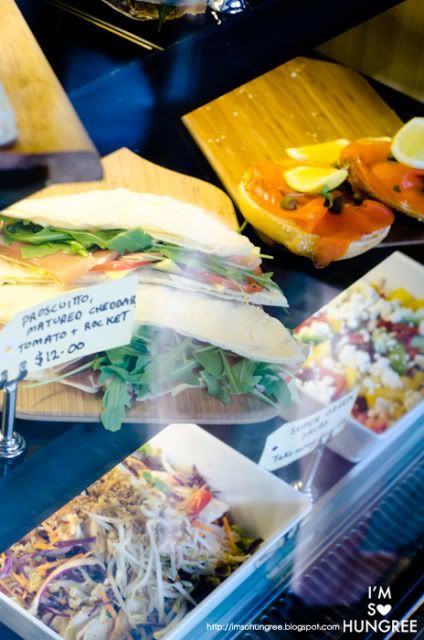 Unfortunately since we were visiting shortly after Christmas, the kitchen was not open and we could only order from the fridge at the front next to the counter. Ah well, will just have to visit again I suppose!
The fridge was filled with a lovely colourful assortment of options, so we weren't too restricted at least!
Bryan picked out the bircher muesli, which was sticky and quite sweet. It was deliciously like dessert! I personally quite liked the nibble I had!
For me, the Asian style chicken salad, which was so fresh and vibrant. It was so nice to have a fairly light brunch for a change, eggs do get quite heavy! The chicken was also, a little surprisingly, lovely too, it wasn't dry at all.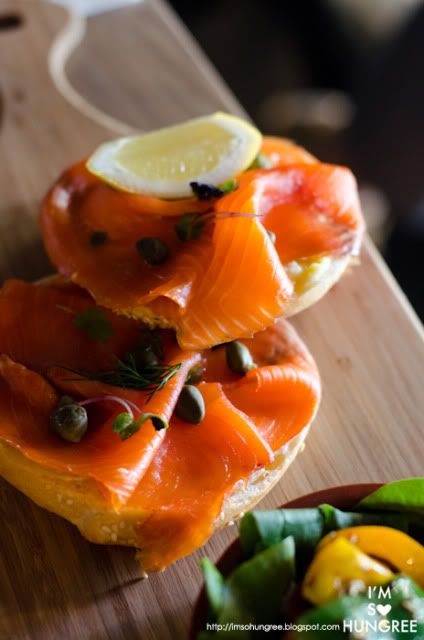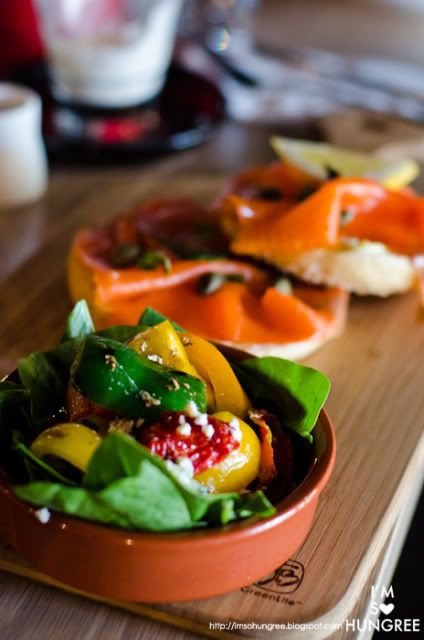 Smoked salmon bagel, partnered with a cheery salad for Wince. Bagel's are something I'm not at all familiar with, but to me, this was really tasty! Makes me think I should have tried more bagels (even if my body would not have liked me so much) when I was in New York!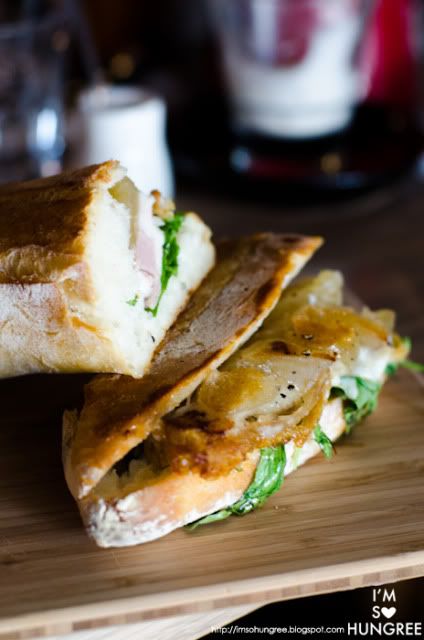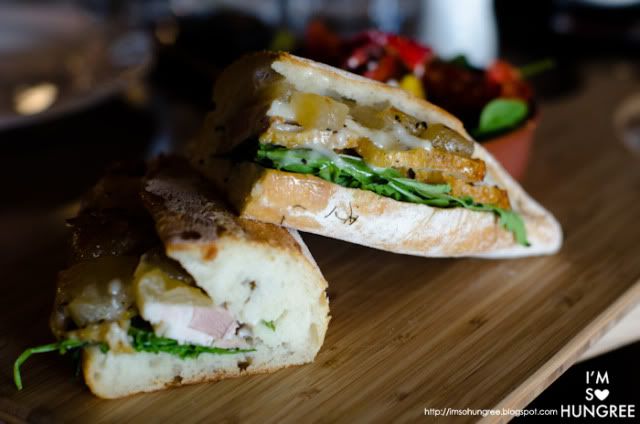 Jo's choice of the pork belly sandwich though was an absolute winner. With a bit of apple, a bit of mayo and some lettuce, I was swooning over the mix of flavours. The apple came through really lovely and sweet and I was quite amazed at how everything just melted into my mouth (yes, I did steal bites of everyone's dish. Can't help but be a piggy!). I'm used to the bread usually being quite a bit harder, but this was not the case here. Delish!
So although we didn't get to have any hot dishes this day, I was pleasantly surprised at how yummy and satisfying our meal was, and will certainly be back to try some of the hot dishes, as I already have friends asking for a visit...!
Drugstore Espresso
194 Toorak Road
South Yarra, VIC 3141

View I'm So Hungree in a larger map