Disclosure: I dined as a guest of Sugar Prawn
It's amazing to see how much the Night Noodle Market, as part of the Age Good Food Month, has grown in just three years. I'll admit, I didn't go to the first Nigh Noodle Market in 2013. I could see the crowds, I heard the stories of queuing for hours…and well, that just doesn't sit well with me.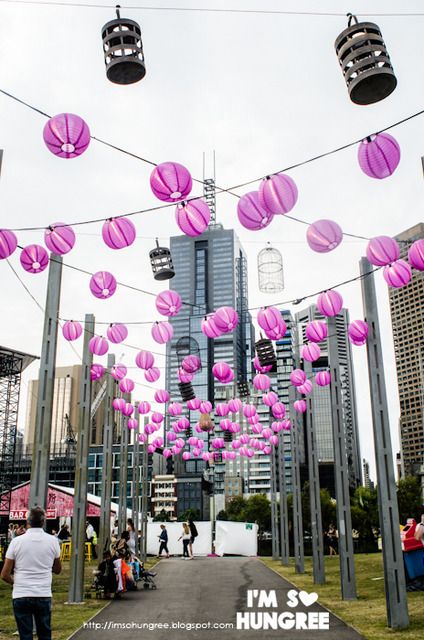 Now, the Night Noodle Market takes up three huge areas, it takes quite a bit to walk all through, and has copious amounts of eateries to choose to eat from…with a week left to enjoy it, where to begin?
Sugar Prawn, it's their first year the Night Noodle Markets, invited me down to check out their hawker style fare, and although I wasn't there long, here are a few suggestions for making the most of the market in the coming week.
1. Start early. All the queues are manageable when you get there at 5:45pm on a weeknight!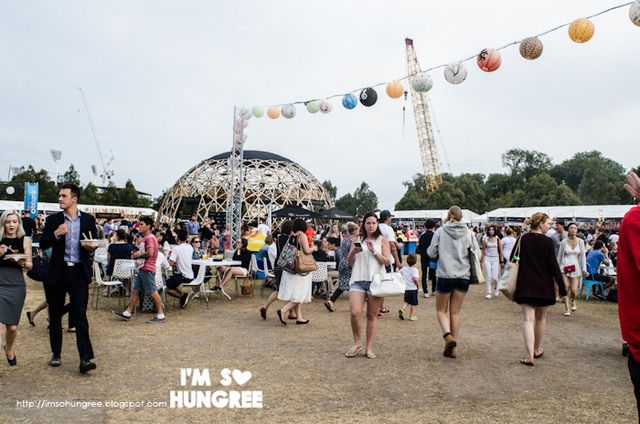 2. Do a lap! Don't get stuck in the first area, cause some of the best stuff is further in (ie. Chin Chin group, N2 x Black Star Pastry, Wonderbao, Sugar Prawn!). You'll have a better idea of what you want to get and spend your money (or just be completely overwhelmed like me). There are three main areas to explore and it can take a bit of time to walk around, but it's alright, at least you'll be working up an appetite!
3. Share tables with people! There's quite a lot of seats and tables this year, and I noticed that they turned over quite quickly. But if you don't see an empty table, see if people are happy to let you use the spare chair or three on their table.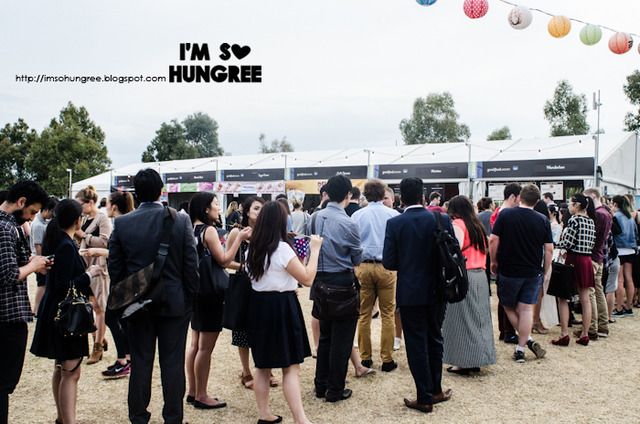 4. Get to the big hitters straight away (once you've done your lap and sussed out your options), I noticed these lines build up from 6pm - Hoy Pinoy, Wonderbao, Mr. Miyagi. Surprisingly N2 x Black Star Pastry was moving along very reasonably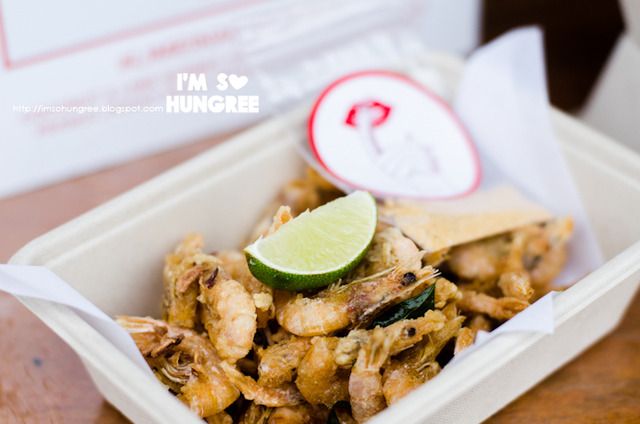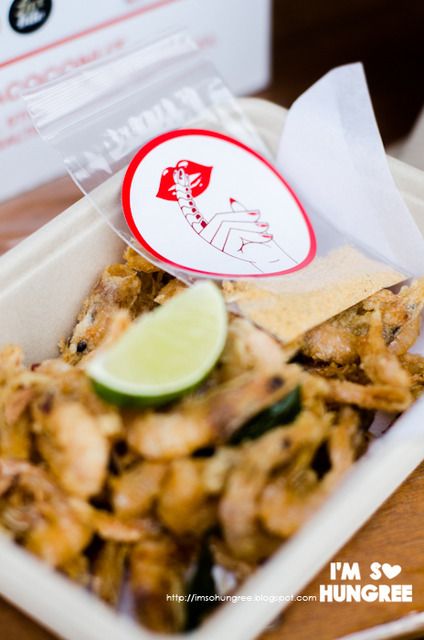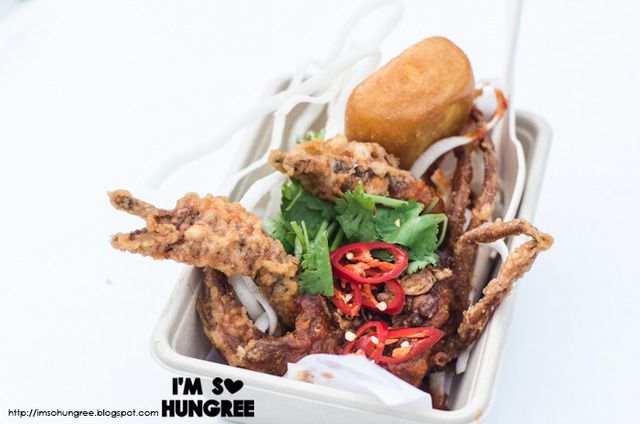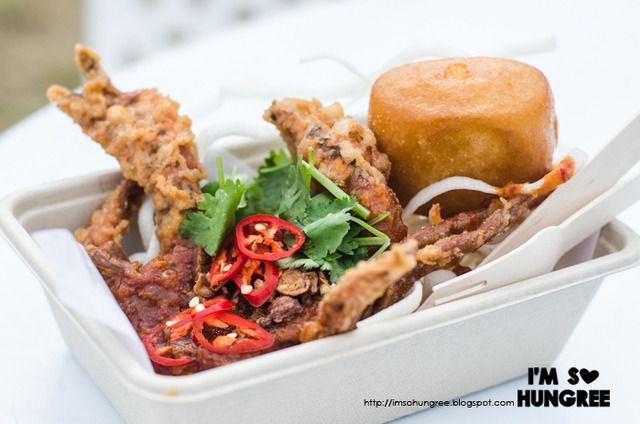 6. Get stuck into Sugar Prawn's crispy school prawns with tom yum salt, so crisp and light, I particularly loved the strong kaffir lime flavour from the salt; and the soft shell chilli crab. Holy crap, this was way better than I thought it would be, the flavours reminded me completely of Singapore chilli crab, and the easy to munch on soft shell crab is a far easier to work with since you're not peeling shell everywhere.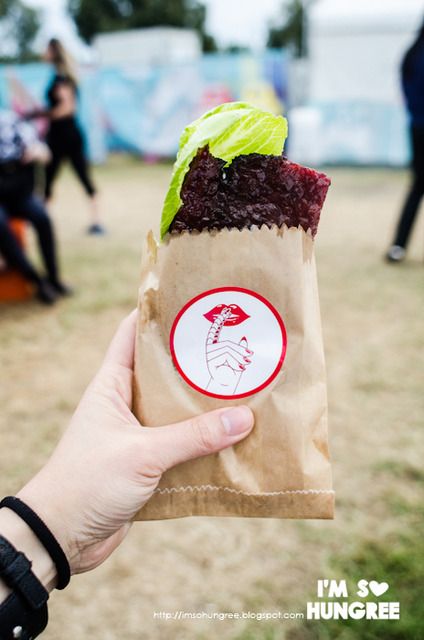 7. Don't question what 'Malaysian Bacon' is. Just eat it (Malaysians/Singaporeans will know what's up...Travis (or Sugar Daddy) makes his bak kwa with Hennessy!)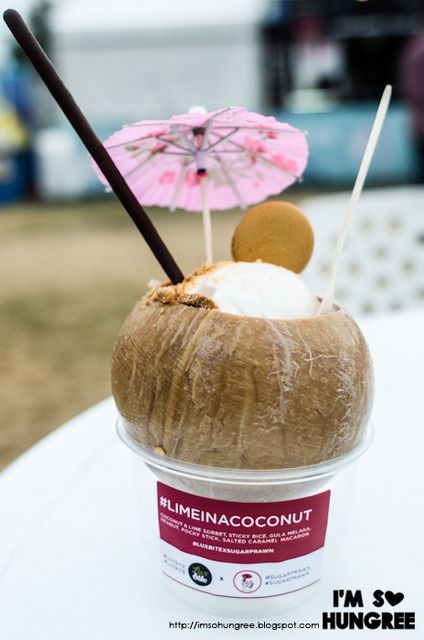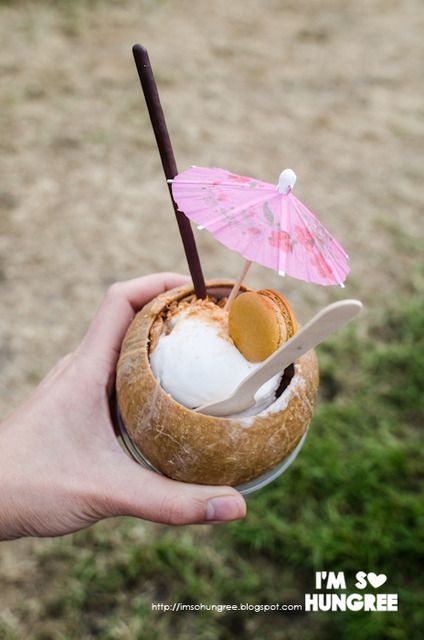 8. Leave space for dessert! #Limeinacoconut is a collaboration between Luxbite and Sugar Prawn, with coconut and lime sorbet with sticky rice, gula melaka, pocky stick and a salted caramel macaron…all my favourite Asian dessert things (just missing pandan I guess)! Perfect in the evening, especially on a beanbag near the fit centre.
Birrarung Marr, Melbourne
Until November the 29th

Monday– Tuesday 5pm–9pm,
Wednesday 5pm–10pm
Thursday-Friday 5pm–11pm,
Saturday 2pm–10pm,
Sunday 2pm–9pm