Disclosure: I was invited to dine as a guest of the restaurant
I'm always reluctant to use the word 'best', especially when it comes to food. Perhaps it's partially because I don't have the confidence to claim I have enough knowledge about any one food in particular to lay that claim; but also, food is such a subjective thing as well.
But when other people have the claim to fame, given to them by a third party authority, I'm always keen to suss it out and see what the fuss is all about.
Despite 400 Gradi, Johnny di Francesco's (world pizza champion) restaurants being open for a while, I had never made my way over to see what all the fuss was about, but when I was invited to check out the new store in Essendon, I was definitely keen. Was it really the best pizza in Melbourne?
The new store is located under a new residential development, and using the expertise of executive chef Harry who joined the 400 Gradi group shortly before the Essendon store opened, not only has a focus on pizzas (obviously), but also slow cooked meats, pastas and even a gelati bar (called Zero Gradi appropriately enough) that will be getting it's own stall/kiosk in the near future as well.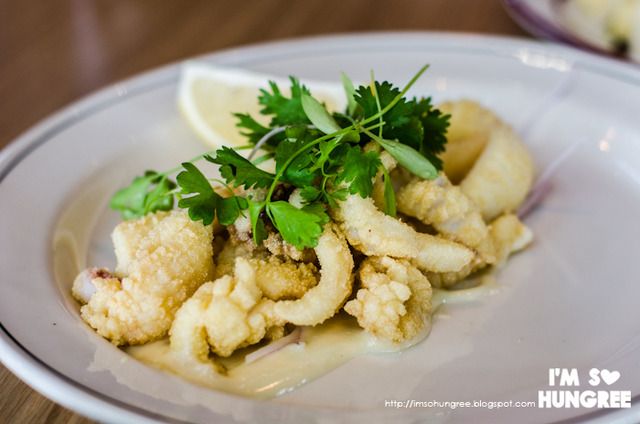 Brad and I started with the calamari fritti, dusted in semolina and fried, which were lovely and light, very tender too. The caprese salad, with the addition of capers and olives, was both refreshing and delightfully savoury too. I loved the thick generous cuts of tomato; it's definitely not a delicate little dish!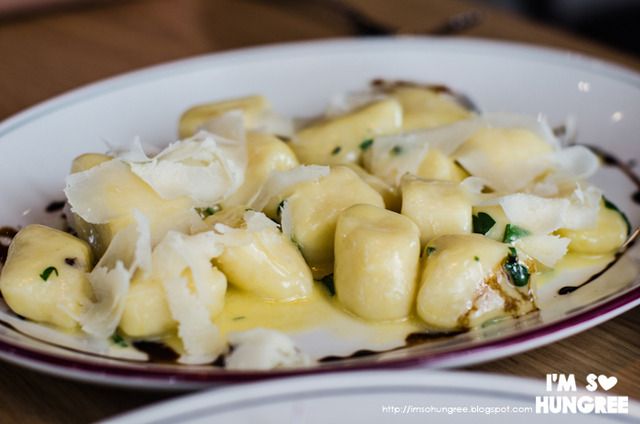 I loved the big, pillowy and fluffy gnocchi, exactly how you would hope it to be, with generous shavings of taleggio (I think), deliciously buttery sauce and thick balsamic glaze.
Most importantly though, how was the pizza? We opted for a less traditional option with pumpkin puree, goat sausage, sausage and a variety of cheeses topping it. Absolutely delicious. The thickness of the base was lovely, thin, but strong enough to support all the toppings and had a nice flavour to it. I loved the use of the pumpkin puree as the sauce and base for the toppings, it was so sweet and so creamy; the natural earthiness of the pumpkin complimenting the richness of the sausages. As mentioned, I'm always a little hesitant to say it, but I dare say this was definitely one of the best pizzas I had come across.
Brad did not that to be fair, we really should have gotten a margherita, or something we could compare directly, but based off what I had, I was pretty impressed!
To wrap up, I had to make a visit to the gelato bar, where I immediately got a scoop of pistachio, as it's my go to, if the gelato is good. Safe to say, Zero Gradi's got the goods.
My only uncertainty point with 400 Gradi is that it is a little on the more expensive end, as far as pizzas go, with many of the dishes and pizzas being over $20. It would certainly add up by the time you get a couple of dishes. However, I was impressed with the food, especially the pizza, so I would be able to justify it (every now and again).