Golden Child is located on a leafy and quiet street, right next to Burwood Station in Glen Iris, just on the border of Camberwell. Usually anything past Camberwell is considered 'far' from me, but I was surprised how close Golden Child actually was, and how lovely the area was.
Golden Child Cafe is spacious and bright, with a big 'foyer', where takeaway orders can hang out, while perving on the delicious looking chocolate tarts, and a spacious sitting area, which is light filled and a bit homely.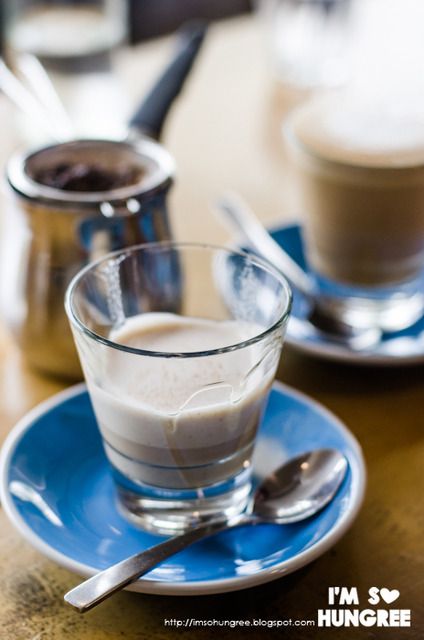 Although Prana Chai in itself is a well blended chai and delicious, I find it a bit hit and miss in cafe these days, just because it does depend on how the barista treats it. Fortunately at Golden Child, I was reminded how delicious Prana Chai is, with honey dripped into the glass, and a nice big jug of it to enjoy.
When I saw 'BLACK PUDDING', all up in capital letters too, I knew there was no other dish for me. It was generously laden with the rich and hearty protein, a crumbed egg, spinach, artichoke, red wine jelly and sourdough. Yum!
The egg was perfectly cooked, gooey and runny on the inside, and I loved the black pudding they used, not overly fatty, rich and warming. I hadn't had black pudding with artichoke before, but I really liked the combination (helps I like the vegetable a lot too I guess!)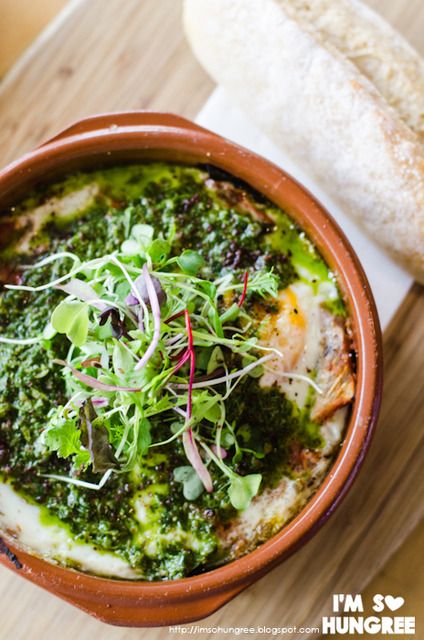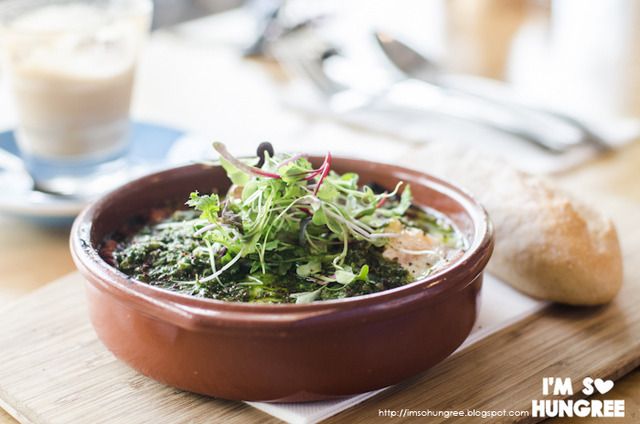 Brad's baked eggs with grilled eggplant, smoked cherry tomatoes, five bean mix, sugo, fresh basil and served with a toasted roll was also just delightful. Loved the idea of putting in eggplant and the basil was just so aromatic. A solidly delicious baked egg.
I always love coming onto well operated cafes and eateries, that maybe don't get quite as much media hype as some ofter places do. Although Baba Sus was heaving down the road, I was much more content with my quiet morning sitting by the window, giggling at all the dogs that walked by.