I love Melbourne. I love that we travel with umbrella and sunglasses at all time. I love how much food we have available to us. I love that you have to explore and that sometimes, the best food isn't just found on the shopfronts facing the main streets.
Climbing stairs, and sneaking down into basements; enchanting visitors and locals alike, it's always a good time.
I had heard a lot about Belleville, and how good their chicken was, but hadn't gotten around to visiting (as always); so it was good news when my boss decided that we should have our work Christmas dinner there last year to round out our year.
To find it, head into Chinatown, find Globe Alley just off it and climb up a couple flights of stairs until you enter the unexpectedly ginormous space. In true Melbourne-style, it's got a bit of a worn out warehouse feeling, with mix n' match furniture and neon green walls adorned with graffiti, framing the huge windows.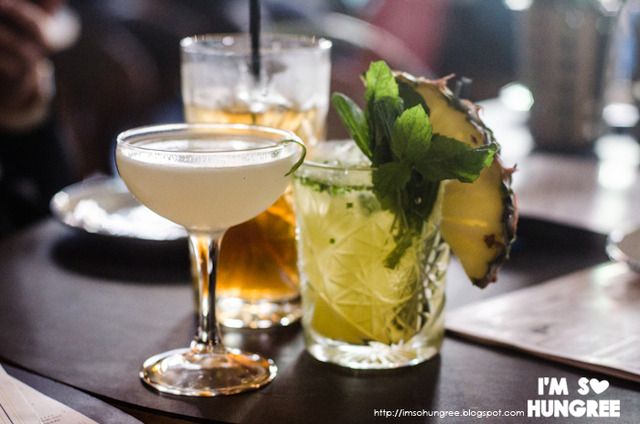 It's definitely an easy chilled out space, with a fun and accessible cocktail menu, presented in a graph. It asks you what type of person you are and what time of day it is, then at the intersection, provides you a suggestion of a cocktail. Or you can just read through and make the choice yourself, but where's the fun in that?
All our cocktails were delicious; I suitably don't remember exactly what we had, but I do recall them being easy to drink, not too sweet and gone very quickly.
I do remember our food though. Watermelon salads with chargrilled watermelon, Vietnamese mint, roasted peanuts and Sichuan peppers and Rad Thai's; wok tossed glass noodles with crispy eggplant were refreshing salads with plenty of crunch. Perfect for summer. There was also a green mango salad special available that evening, which matched the refreshing Asian theme very well.
Streetcart Corn - chargrilled corn with spiced parmesan, butter and miso aioli were almost totally creamy and cheesy mouthfuls; the guys at Belleville were very generous with the parmesan, and that's totally okay with me!
Popcorn chicken, karaage chicken with togarashi and tonkatsu aioli, are delectably crunchy bites with a pop of spice to the flavour. They disappear very quickly, especially when you've got a cocktail on the side!
Personally though? My favourite side has to be the Belleville poutine, beer battered chips with shredded cheese, house chicken gravy and hot sauce. This really could just be a meal on it's own. I absolutely adore the fries, with that gorgeous battered crust, they're crunchy delights, which go so well with all that gravy. Completely and utterly moreish.
But we can't forget the rotisserie chicken at Belleville, which is really the star. Whilst everyone else in town is battering and deep frying theirs, Belleville's is a salt water brined free range chicken, that's perfectly roasted. We get a whole chicken that's miso butter glazed (Yes, yes, yes), and it's an epic looking little feed. Pitchfork and all.
The chicken itself was a touch dryer than I hoped it would be, but I still absolutely lapped it up, I loved the skin, I loved that I convinced myself it was 'healthier' than fried chicken, and therefore ate a whole lot more. Totally logical right…?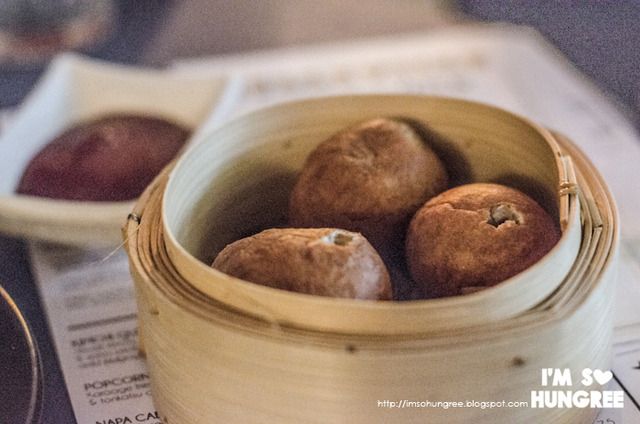 Dessert specials rotate, and on this particular evening we enjoyed warm chocolatey Nutella 'bombs'/donuts with a raspberry sauce or something similar to dip into and a very decadent popcorn and salted caramel pannacotta (on the jiggle scale it scored very highly too).
For somewhere with a relaxed vibe to hang with the friends (a lot of them too if you wanted to), have some drinks, and possibly have some great food as well, Belleville is a great option; I'm coming back for that poutine!