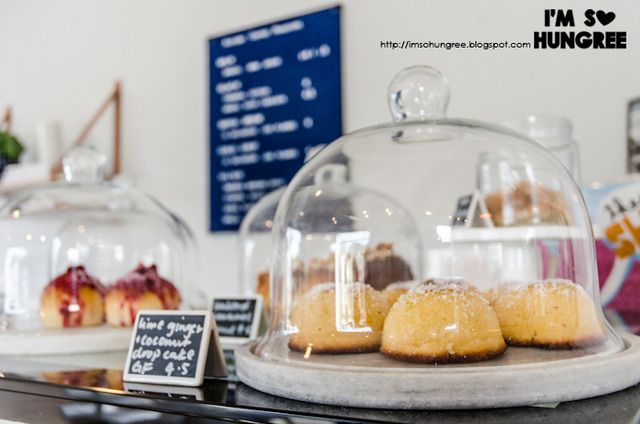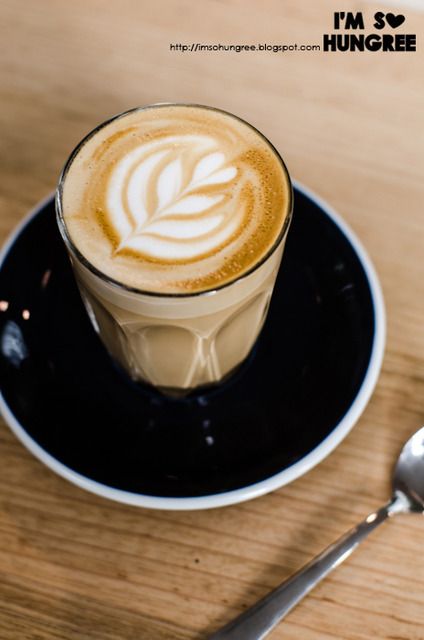 Aucuba Coffee is a jack of all trades, cafe, brew bar and micro-roaster. So when you know everything is kept in house, you know it should be good.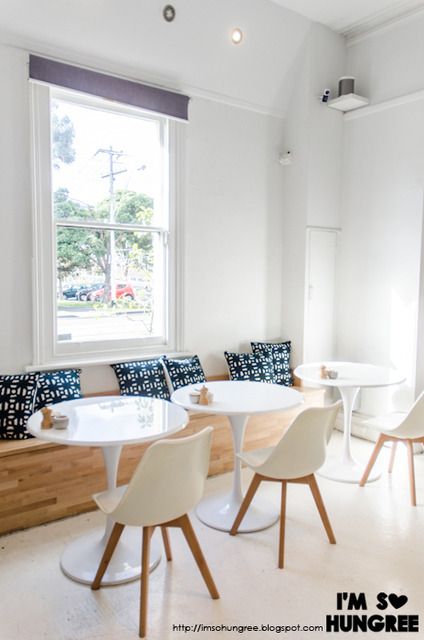 The cafe space in South Melbourne is a delight to walk into, light, bright, white, with pops of colourful patterns that may deceive you into believing you could be somewhere a little more tropical that blustery old Melbourne.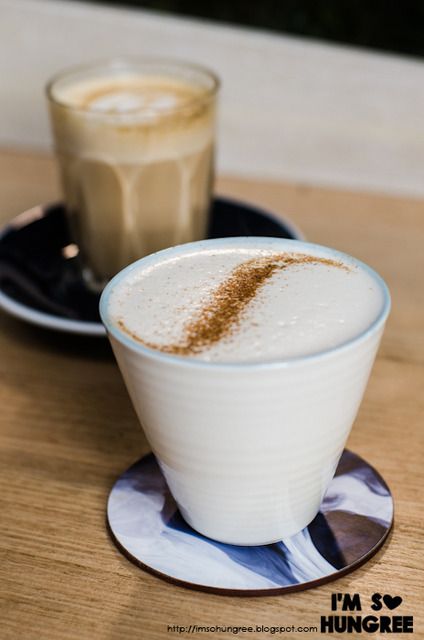 Brad's happy with this coffee, and I'm immediately smitten by the little details - gorgeous chai mugs with just a smudge of colour on the lip, and marbled looking coasters. Oh and the chai is on point as well.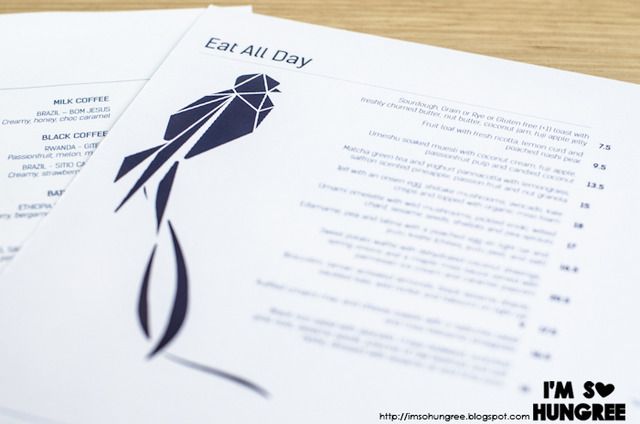 The menu has unexpected Japanese palate to it - and has been updated since I visited so you might get slightly different offerings if you pop in now!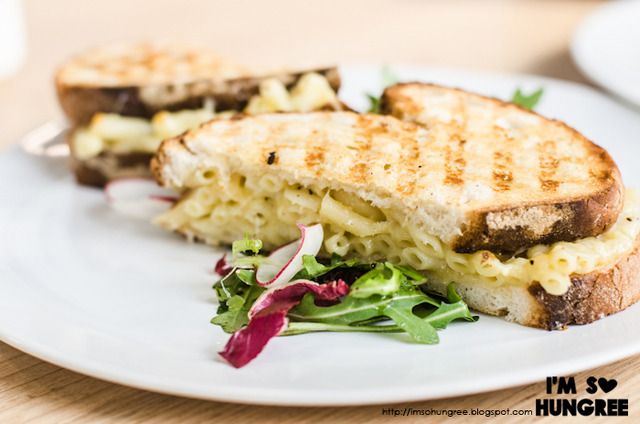 On our visit, I kind of make Brad order the truffled umami mac and cheese toastie with a raddichio salad with miso balsamic vinaigrette - because he's not as fussed about his waistline as mine and I was dying to try it.
It hits the table smelling like a treat, and looking like a carbohydrate monster (hell yeahs). It's surprisingly not quite as rich and intense as I expected to it to be, a little leaner on the cheese so that the texture of the macaroni is not totally lost. Brad definitely vouched that it was filling though!
I on the other hand went for a much more refined and pretty dish, with miso caramelised eggplant with seasonal vegetables, charred sweet corn and butter milk emulsion. Wow, what an umami hit! They didn't hold back with the miso in the eggplant, which was quite intense, but softened out quite nicely with the sweet and tender carrots. I just love miso eggplant though, so I couldn't complain.
I loved how refreshed I felt leaving afterwards, a casual chat to the barista on the way out (about ice hockey, as you do), a menu where everything intrigues me because I haven't seen it before and a space that feels like a zen respite (and really is because parking is so easy). I'm looking forward to reutrn to try the green tea waffles not time…