Every now and again you have your days when you're a little bit down. You wake up on the wrong side of bed. Or you don't even want to get out of bed. That was me on Thursday morning, until my mum proposed we go out for lunch. It had been ages since our last mother/daughter outings so I perked up, put on my pretty high heels and headed out to Rathdowne St with mum.

We wandered into Tre Bicchieri, which we had been to once for coffee after a shopping expedition at Ooshka (they used to do amazing sales there, but are now unfortunately are closing down...), I had always thought the place to be quite cute and was curious what the lunch offer might be like.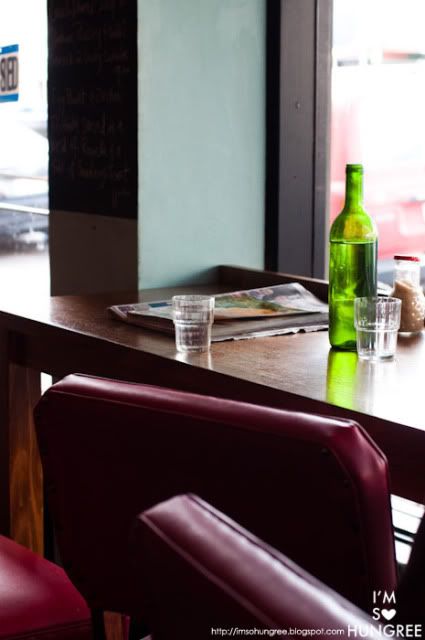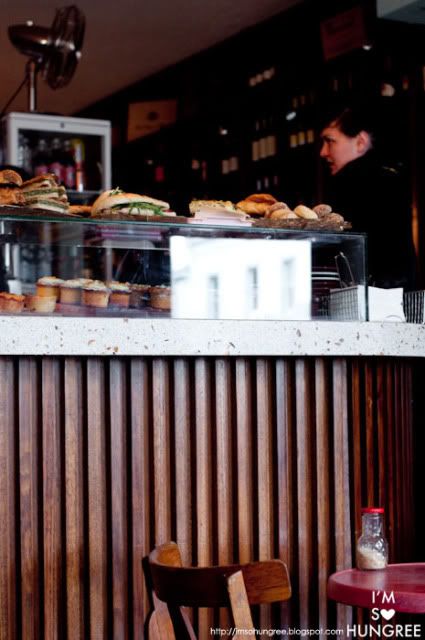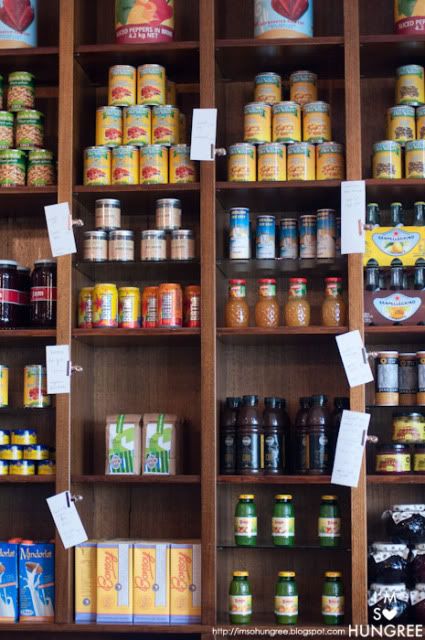 Tre Bicchieri is incredibly adorable, sending my imagination off into an adorable family owned corner store in the 1960s or something. They do sell a range of teas, jams and other condiments you might want to bring home with you for some afternoon tea.

Although dark, it is very cosy and if you pop yourself on the tables or counter in the front area with the window, especially on an overcast day, the soft light gives off a very gentle ambiance. The back area has some larger communal tables, good for bigger groups. Mum and I of course, settled ourselves in the front.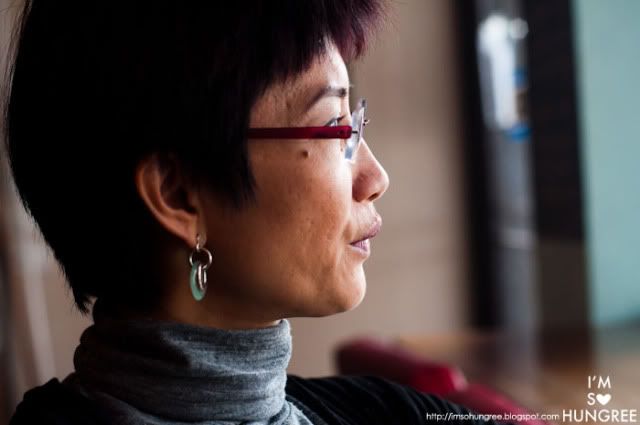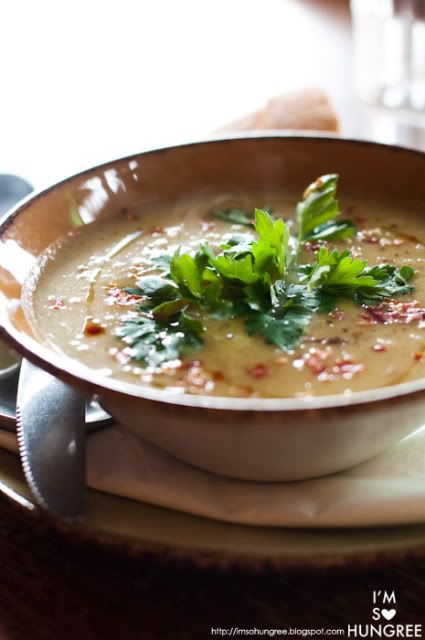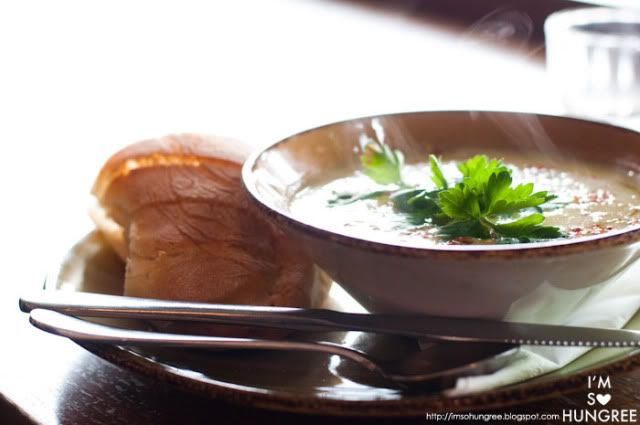 We decided to get two dishes to swap and share, I think I rarely ever eat just one dish when I'm out these days...the first was a cauliflower soup with Italian parsley and chilli. It wasn't quite the creamy type of soup, which is generally what I expect when I get a soup, but it had quite an interesting chunky texture, which I quite liked. Wholesome, hearty and with a really nice sharp bite from the chilli. Just what you need to perk you up on a glum day!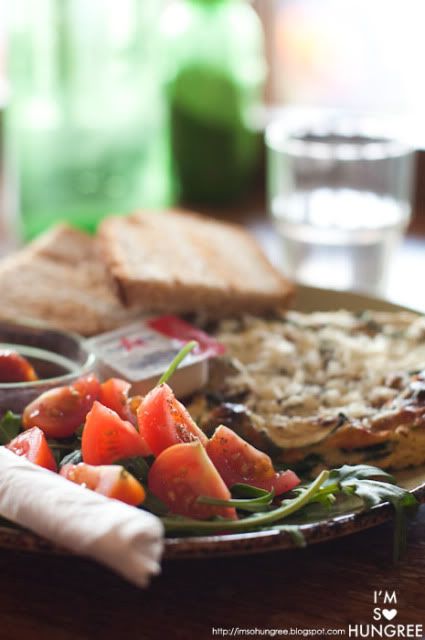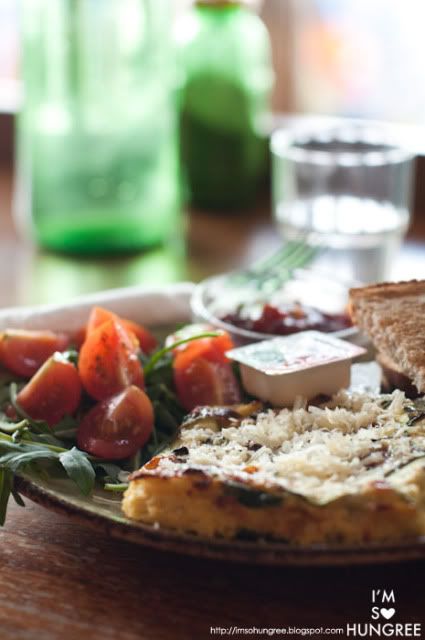 We also got the zucchini and eggplant frittata, that came with sprinkled with cheese, tomato relish (YUM!) and a side salad of rocket and cherry tomatoes. Nothing to complain about here really, I loved the abundance of veggies, and the fritatta itself was hearty but not heavy. The relish was also a great touch, just to add a bit of sweetness to it all.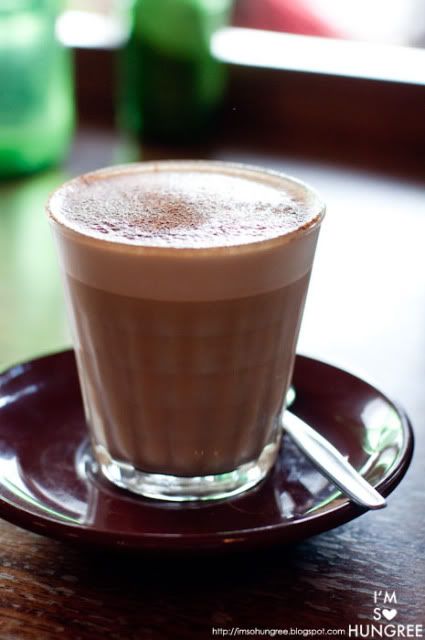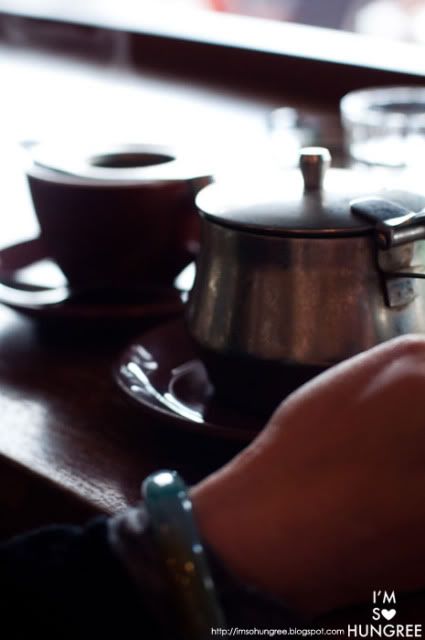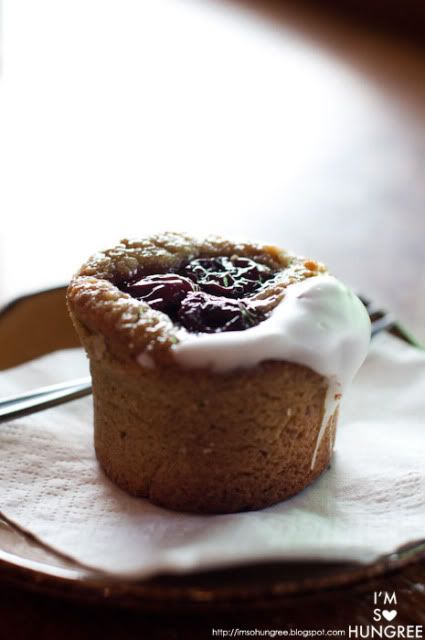 And to finish off, a cup of tea for mum, a chai for me and a little sour cherry and pistachio cupcake. Or mini-cake? I think that's a better way to describe it, as it was fairly dense and nutty, from the pistachio and what I assume would be almond meal. The sour cherry was the perfect topper, adding just the right amount of tartness to the whole thing.

All in all, an absolutely charming afternoon, gossiping about people who pass in and out of your life, and quizzing each other why it's happened or what's happening to them now. Rathdowne St really has some great little places and goes a little bit unnoticed since Lygon St is just a little way away. Hey, always means it's easy to get parking at least!


Tre Bicchieri
623 Rathdowne St
Carlton North

, 3054