For years I hadn't had burgers, since I discovered I was gluten-intolerant and this was fabulous for me. Another horrible fatty thing to keep off my hips, but alas, with Australia being more gluten-aware, joints such as Grill'd (which if you don't know about, I suggest you climb out from under your rock!) started offering gluten free buns.

So now, especially since Brad likes them too, I will on occasion find myself having burger cravings and off to a Grill'd somewhere we would go.

Whilst Grill'd is the better known name, there's another burger chain, although there's much less of them, called Urban burger.

Throughout University, I went to the Swinburne at the Prahran campus, I had friends who would swear by Urban Burger and trek the extra 5 minutes up High street to satisfy their cravings.

Well I recently discovered that they do now, offer gluten free buns as well so I was dying to do a comparison between them and Grill'd!

Brad and I went to the one in Windsor on High st, and to our surprise, it was closed! This wasn't looking to be a good sign...all the same, we still ended up at the one in Glen Waverly about a week later.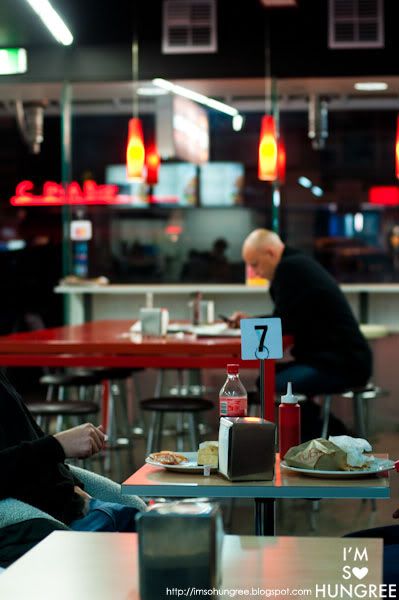 Spacious, clean and unoffensive. Oh and free help yourself water!

The menu gives you a variety of options, more chicken burgers than Grill'd and some different variations to what Grill'd has for their beef burgers as well. Interestingly though, when I asked for a gluten free bun I was informed that there is a little bit of flour in the patties to bind them together, so not 100% beef hey? Hmmm...


Brad was hungry. He got 'The Lot'. With a beef pattie, bacon, cheese, egg, salad, beetroot relish and aioli.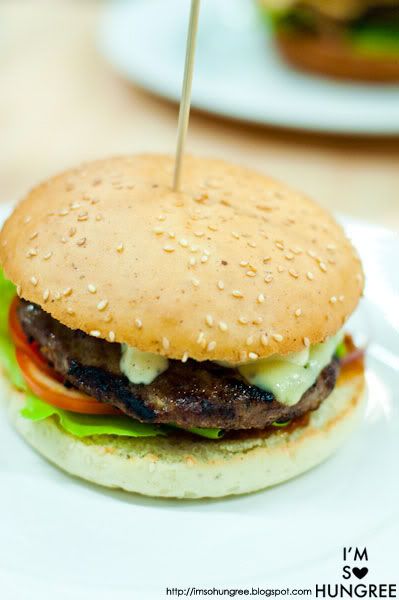 I got the 'Mushroom Melt' with a beef pattie, grilled mushrooms, swiss cheese, salad, relish and aioli.

I was fairly impressed with the aesthetic of the gluten free bun, the one at Grill'd looks like it's going to fall apart even before you touch it sometimes and is always crumbling off the edges. But this, looked like a real proper bun!

However, on the con side, both Brad and I felt the burgers looked...a bit underwhelming. There was no zing to the presentation that the Grill'd burgers seem to have, they were a bit shorter, a little fatter maybe, dare I say it mine is a little reminiscent of a McDonalds burger in appearance...? Maybe....the patties are definitely less thick though, which just doesn't look as impressive at the end of the day.

Flavour-wise my mushroom melt was pretty good, I enjoyed the taste of the cheese that was quite rich and really punched through, but again both Brad and I felt that the Grill'd burger patties are seasoned a bit better. Usually I find myself struggling bite by bite to demolish through a Grill'd burger as there's so much to stuff down the hatch and it is incredibly fulfilling. There's a richness that's not in the Urban Burger as I found myself ploughing through it, my mouth must have been a scary sight to that burger.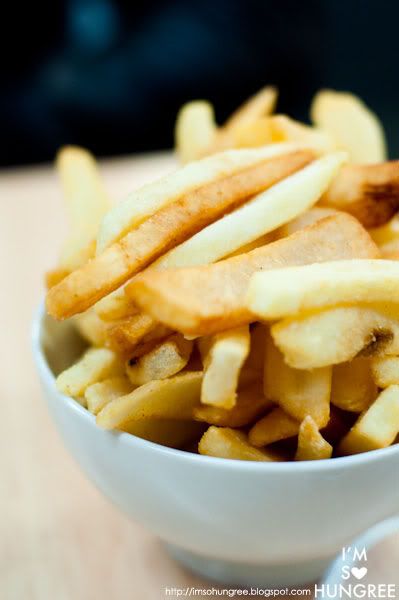 We also got a side of regular chips, the serving was quite a bit bigger than the bag looked, tacked on the wall next to the register. Whilst it was a cold night, so the potatoes were inviting, we on the whole, found the chips a bit bland, it's quite hard to compete with the delightful herb seasoning that comes with Grill'd chips.

I really don't mean to completely shoot Urban Burger down (which it probably sounds like I've been doing...). It was still tasty and filling, but Grill'd sets such high standards with it's food, it's very hard to compete with. On the plus side though, the staff were attentive and friendly when taking our order with bright cheery smile, people who can still do that when the place is quiet and it's cold outside are always nice to come by.


Urban Burger
79 Kingsway
Glen Waverley

, 3150