I will admit Richmond is not my favourite haunt (although I was just there last week at The Aviary...), because I'm a bit of a fail Asian. I don't usually like going out to eat noodles and rice dishes, unless it's an una-don...

However, I will go down with my family for good authentic Vietnamese or Chinese food. Especially when my dad's home, since his tastes are directly opposite mine and that's all he'll ever go out for when he's back in Melbourne.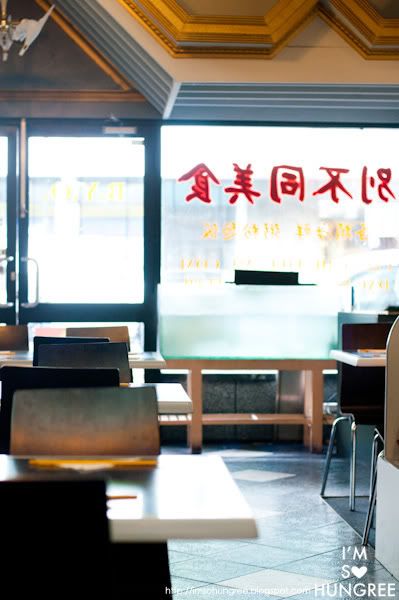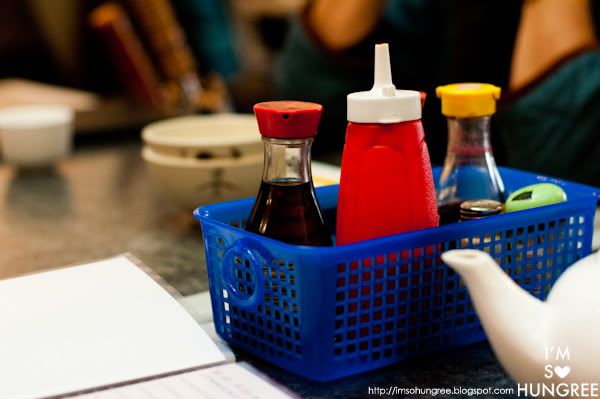 It was one of the coldest days in Melbourne, since I had gotten back from America, so the thought of a piping hot quick meal was certainly enticing.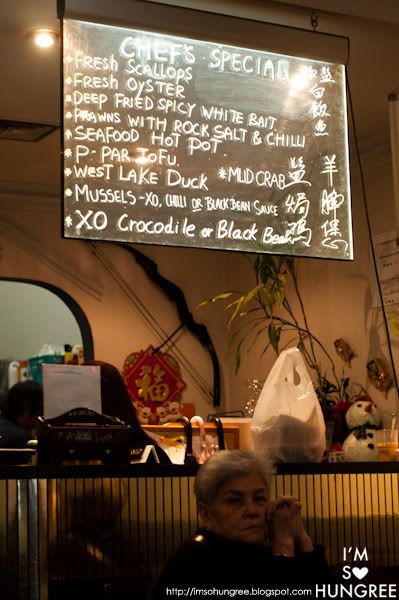 Now I really don't know what all these dishes are properly called as my mother did all the ordering, as I normally let my parents do when we eat out at family style Asian restaurants. (I always tend to 'man' the menu when it comes to other places).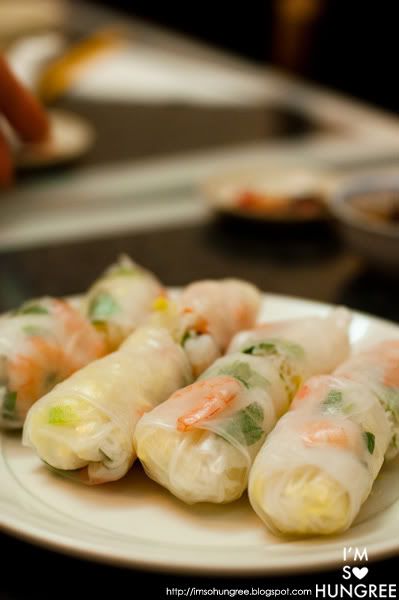 One thing I did request for though, were some fresh rice paper rolls, we opted for the prawn ones. They were indeed, crisp and very refreshing, the bite of the spring rolls popping through. The rolls were served with a plum sauce, I was hoping for a peanut one, but the freshness of the roll stopped the plum sauce from being too cumbersome.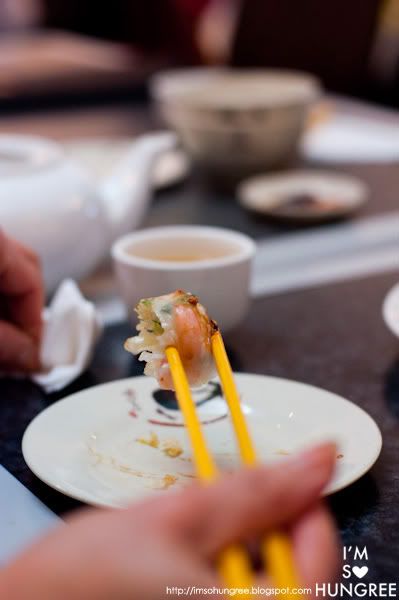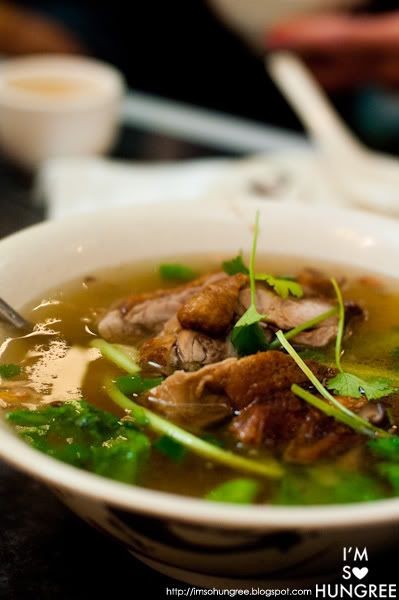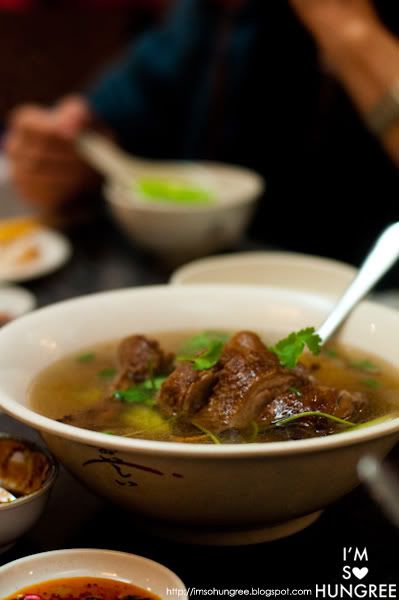 Naturally, on a cold day, one has a good hot soupy noodle. My mum spied this on the table next to us and decided to order two for the table, soy braised duck with egg noodles. Whilst I did not try the noodles myself, the duck and the broth were delicious. The noodles according to my mum were slightly al dente and not too soggy at all, giving it a nice texture.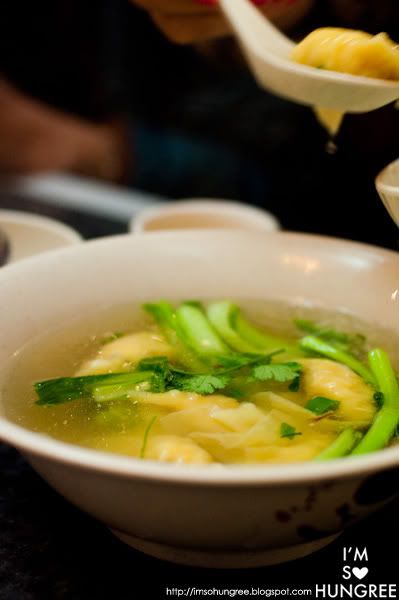 While we're at it why not two soupy things? Again, no dumplings for me, but it did look very tempting, steam arising from the brother...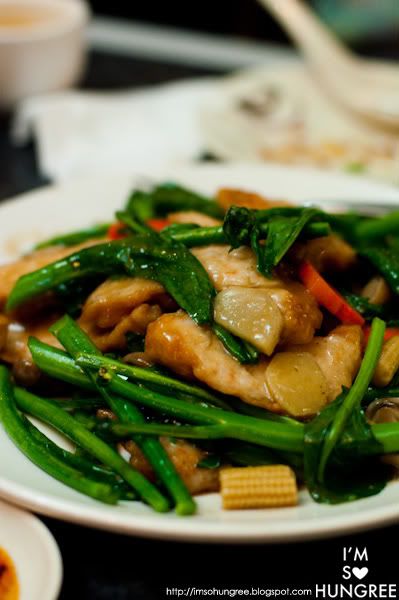 Some saute vegetables with fishcake. The fishcake was really tasty, with a light, fluffy texture. My mother tells me this is achieved by putting the fishcakes through really, really, really hot oil, which you can't really do at home! So whilst not the healthiest of things, once in a while it is quite a treat.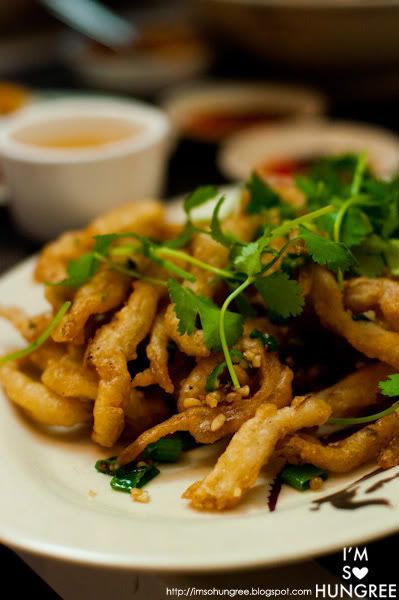 And as if we didn't have enough food already, a plate of salt and pepper white bait appeared on our table. The white bait was fried in a batter, which I personally found a bit thick, but at the least it was crunchy and certainly salty.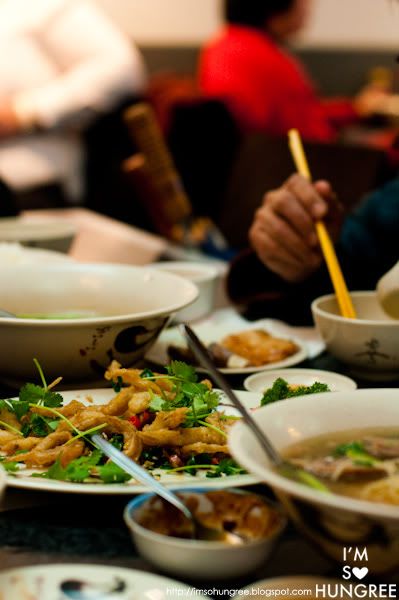 All in all, Vinh Ky is budget friendly, with incredibly quick (our food came out within minutes), hearty Chinese/Vietnamese food.


Vinh Ky
114 Victoria St
Richmond

, 3121