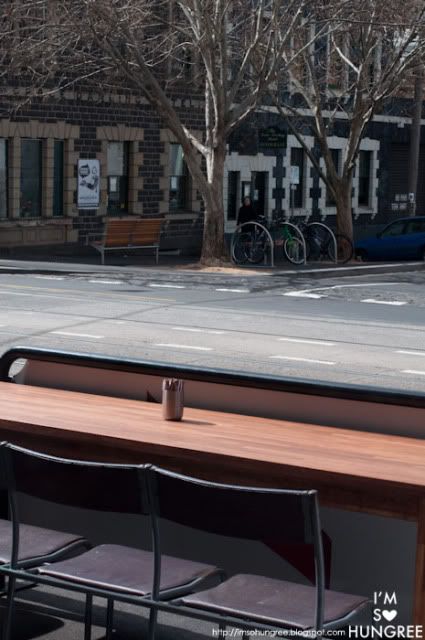 There's always something to eat on Smith St, yet instead of going to somewhere that has been around and found itself a space along the street of personalities, I can't help but poke my nose in at the new neighbour. Who is this that has moved in, with a contemporary but comforting setting, open kitchen; reminiscent of Cumulus Inc. and simple yet intriguing menu. Not just poached eggs, dashi poached eggs! It's all in the wording.

Welcome to the street Huxtable.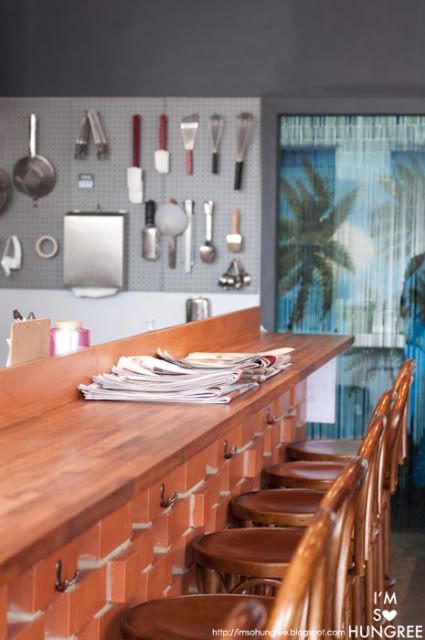 I have seen and read many references to The Cosby Show, but since I've never watched it, I'm going to jump straight to the noms.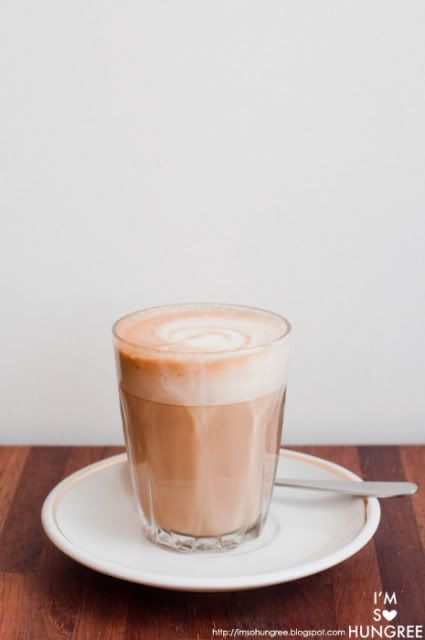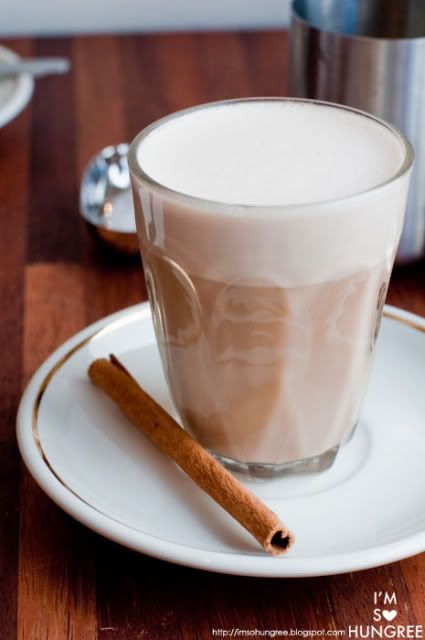 Brad enjoyed his latte, I loved the cinnamon stick with my chai! What a cute little touch. Although I could have gone for a little bit of honey probably...Brad also made a point to comment that his coffee was good, which he doesn't usually do (yet anyway)...so I guess I can't do anything but take his word for it can I?

I really am trying to fill up the blog with breakfast for lunch, but who am I to complain.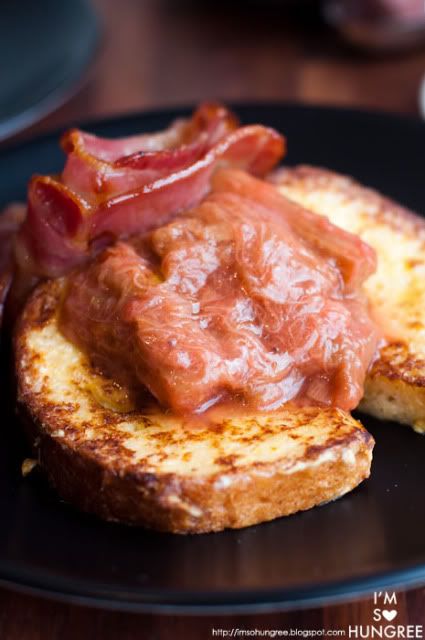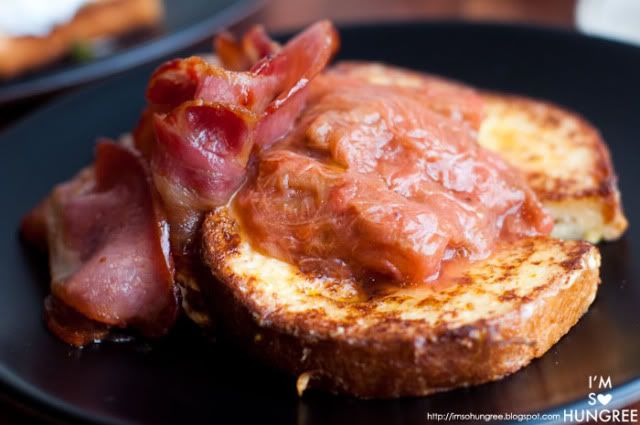 I hadn't seen a French toast on any menu for a while, so was quite tickled by Huxtable's offering. French toast with poached rhubarb and Istra bacon. I had had in my mind earlier that I would have eggs for brunch and keep off the carbs, but upon seeing that gluten free bread was available, my eyes kept straying back to the above mentioned menu item.

Very pleased I ordered it, whilst I'm not an expert in French toast at all, I found that this was really nice and light, not weighed down by the egg nor oily. And even though it was gluten free, it was marvelously fluffy. The poached rhubarb added a really lovely natural sweetness, it's not something I usually ever eat so the flavour was quite new to me, but I enjoyed that I could spread it over my bread like jam. The bacon also seemed like an odd combination at first, but of course, there's eggs involved in French toast, they were designed to be together. I hate to admit I'm not the biggest fan of bacon usually, but couldn't help gobbling up these tasty, meaty rashers.

Basically? Um. Well balanced. Recommended. Yup.




Brad went with the 'green' eggs on sourdough toast, he decided to get them poached. I didn't try them as I was too entranced and giggly over my French toast, but he quietly ate them all up as I gushed.

All in all, a lovely brunch, everything was fresh and I left without a heaving, heavy stomach. Am looking forward to pop by again for lunch or dinner...or maybe breakfast again...I was dying to get some of that blood sausage...