I am really lucky to be brought up in a family full of love, although my dad travelled (and well still travels) a lot throughout my childhood, our family as a unit has always been quite tight.
Of course though, it's easy to lose sight of this as a teenager, when you're coming out on your own and trying to find your place in the world and there was a period in my life where I did take my parents for granted and neglected to acknowledge that they were there and that they wanted to help me.
As it is though, life is a thing that keeps going, people don't fully forget, but they can always choose forgive and rebuild connections. Over the past few years in particular, I feel I've become much closer to my mother than I had ever been. It surprises me occasionally when we have one hour conversations on skype when I travel, as I can't really have conversations with people for that long! We have perfected our friendly banter over the kitchen counter as I work and she cooks and have learnt how much we rely and need each other's fashion opinions.
She's an amazing cook, a great shopper, stylist and more curious about the world than I sometimes expect. She's one of those people who are unexpectedly adventurous, and we have been eating and cooking more than ever together, which is what led us to a lunch one afternoon on Chapel Street at Basque.
I had first taken her to Dukes, but being a Saturday and it being cold outside, it was absolutely packed with a wait list for about 20 minutes.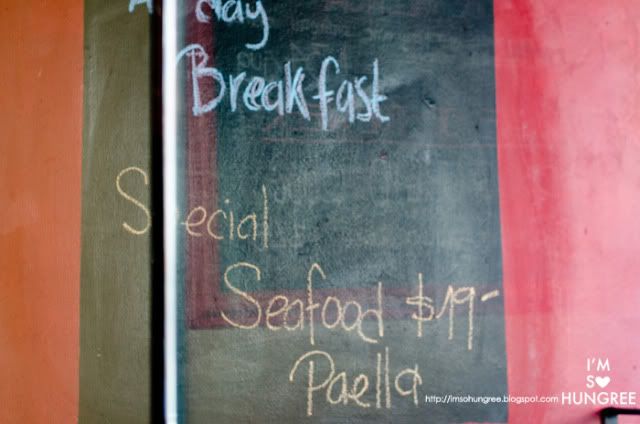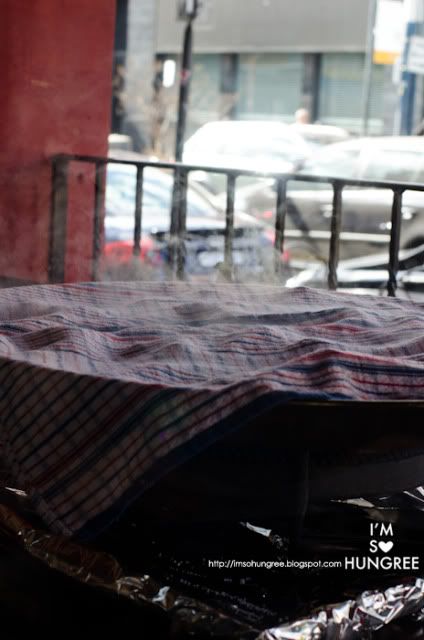 She quickly backtracked us to Basque, which we had walked by earlier, which, might I add, had a pan of paella, hidden under a tea towel, happily cooking away on the sidewalk, luring those passing by (like my mother) to go in for some yummies.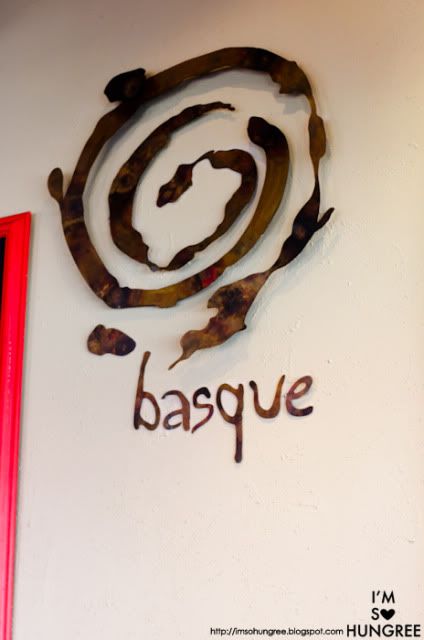 I've always walked by Basque, but again, it's one of those places that never pulled me in on my own accord. I blame Melbourne for having so many new and other interesting looking places.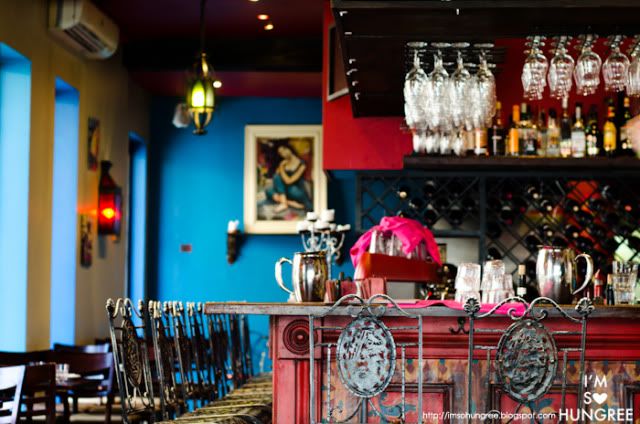 Basque was quite quiet on this Saturday, but was certainly evoking something bohemian, with it's lavish, jewel tones on the walls, that had been stripped back a bit, and ornate chairs and colourful art.
As the paella was still busy cooking, we decided to order some other dishes in the mean time. Although I had originally been in the mood for eggs, and they did have an all day breakfast, I thought trying out the tapas would be a much more suitable move.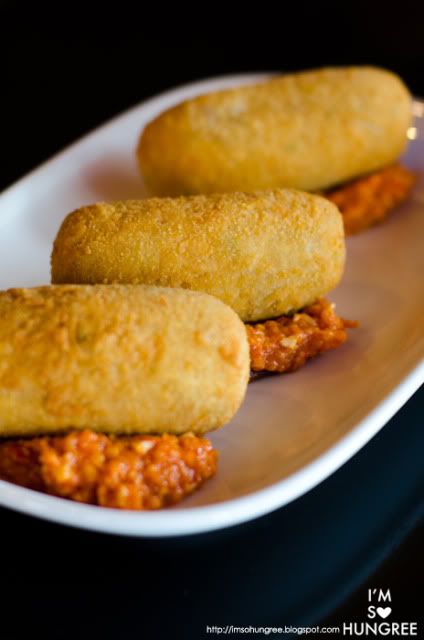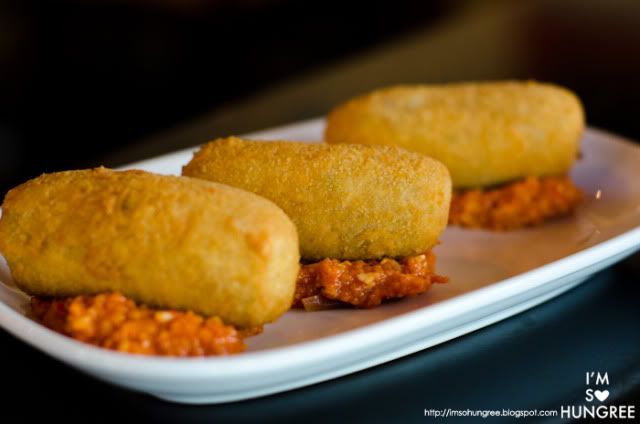 Croquetas de cocido (I think), with jamon, beef and chicken, served with a romesco sauce. Although a bit bigger than the absolutely delicious croquettes I had in Barcelona, these were as satisfying. The outside was a lot crisper than it looked, which was a pleasant surprise and the inside just delicious and meaty. Our only complaint was that it came out a tad cooler than we would have liked!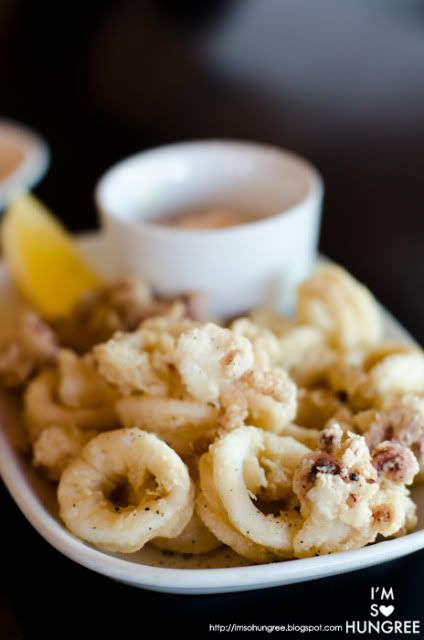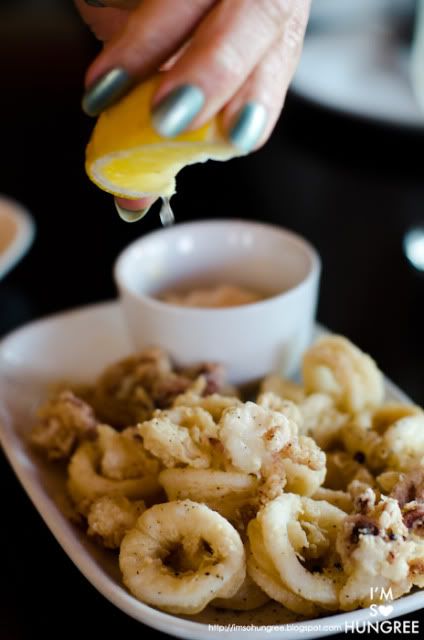 And to lay off the carbs a tiny bit, some calamares a la Andaluza, crispy salt and pepper squid served with aioli. Now, I know there's a lot of salt and pepper squid out there, but this really impressed me. It was really every so lightly battered, was cooked well and was just insanely delicious. The texture and the flavour was just so addicting.
And that alioli? Actually made with garlic or something, I've never come across alioli this garlicky in a long, long, long time. Although it wasn't so great since I was about to do my food photography presentation at Pan Asian....Brad even commented on my breath when he caught up with me later that night, 6 hours later, yeek! I guess it makes up for that one night when he came home after eating Indian curries with his friends....Although the squid and alioli is delicious, not a dish to have on a first date!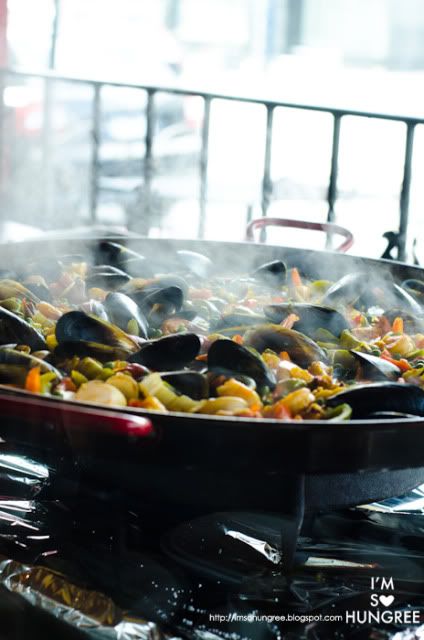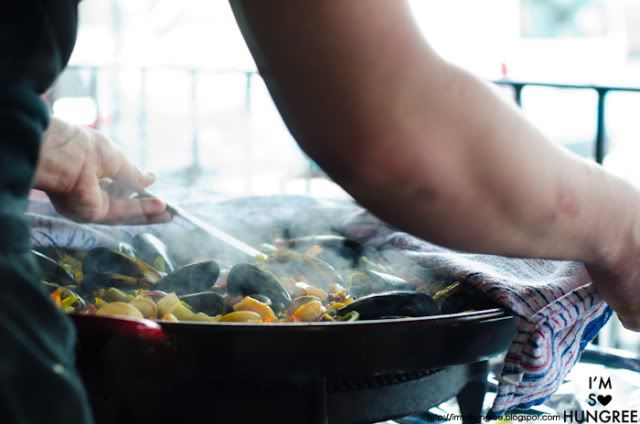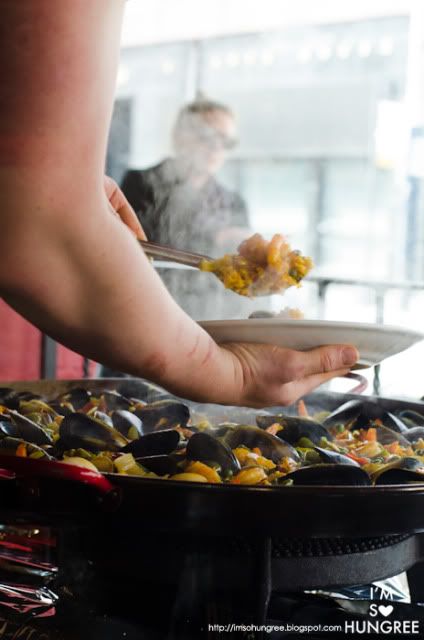 Mmm, how good does the paella look?! After about 20 minutes of waiting, we were served up a plate which we shared. The paella is now a special I think on Thursdays and Fridays, or it might be Fridays and Saturdays....may have to call to check...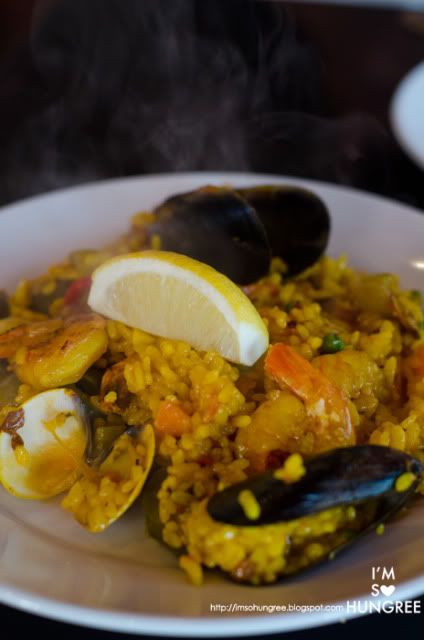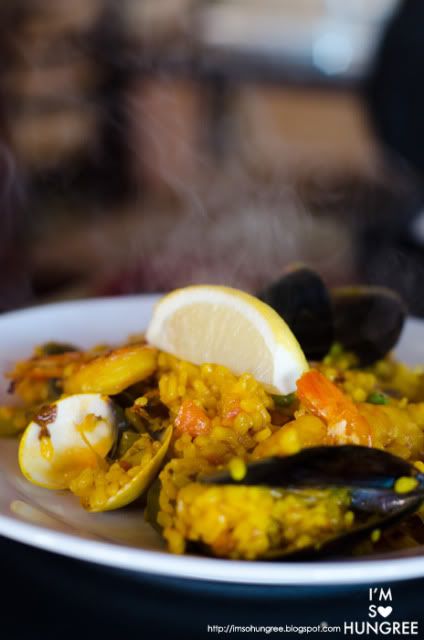 The paella was absolutely delicious. Not enough places in Melbourne make this. The rice was of a perfect consistency, piping hot, nice and fluffy, well flavoured, with lots of saffron and spices. And also the one little plate, was totally filled with succulent seafood. Mussels, pipis, prawns....it was a small smorgasbord! I was quite surprised at how generous they were!
My lovely mother and some paella!
Mum was tempted to get churros, but since I was not in the mood and had to run off to my presentation, we decided to save it for another day and more conversations about the state of the world and fluoro green Dolce and Gabanna shoes.
We certainly do plan to be back, maybe with each other, maybe with some other friends, but I'd love to try some of their other tapas and maybe even their degustation tapas menu. I can't remember exactly, but for 8 courses, it looked very reasonably priced!