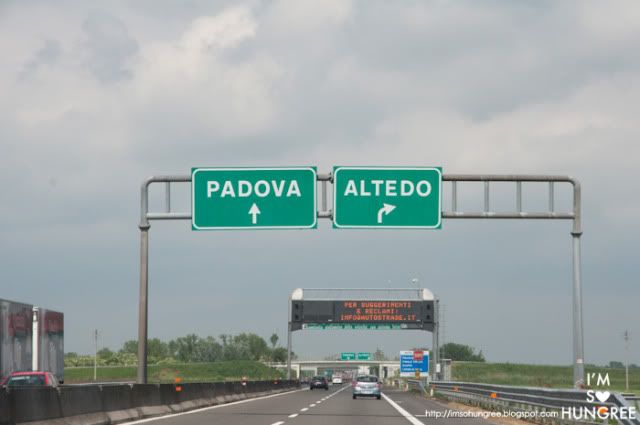 Padova. Have you guys heard of the place? It's also known as 'Padua'.
I had not heard of this little town until we started doing some research for our Europe trip. We wanted to visit Venice, however, we knew that staying 'on' Venice itself would be costly and figuring out how to drive in would be...well...difficult.
We had a family friend who stayed in Portogruaro before, which is apparently a lovely medieval town and only a short train ride out of Venice. Although after looking into it, we found it a little more expensive and maybe not quite what we were looking for.
I did though, find Padova on the map, 30-40 minutes out of Venice by train, with some interesting sights to see and overall a University town.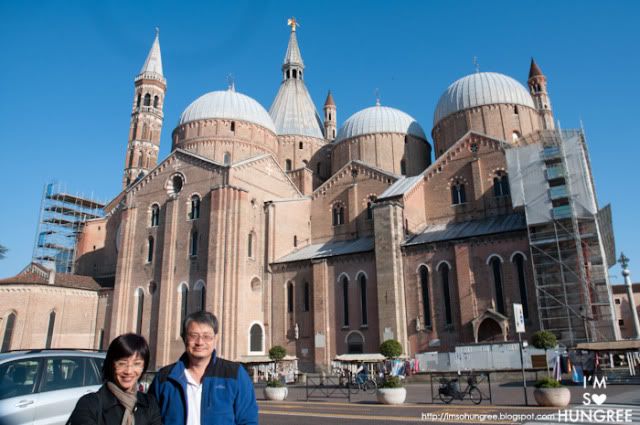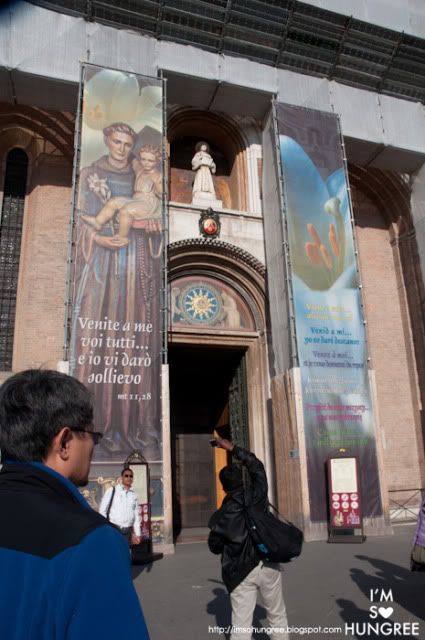 Padvoa is also home to Saint Anthony's cathedral (Bascilica di Sant' Antonio), which is probably the best known tourist site in Padova, with millions of pilgrims visiting every year to pay their respects.
Unfortunately no photos are allowed inside, but my gosh, I really do recommend a visit, I've been to Rome and seen all the beautiful churches and Bascilica's there, but this really was just amazing. Absolutely breathtaking artwork everywhere, statues and Saint Anthony's tomb encased in a gorgeously elaborate house of marble.
Then even had 'The Treasurey Chapel', which again, was gorgeous and where Saint' Anthony's tongue, jaw and left forearm are preserved and encased in an extensively detailed shell of marble and gold...and put on display. It was macabre but quite beautiful, which seems odd in a catholic church.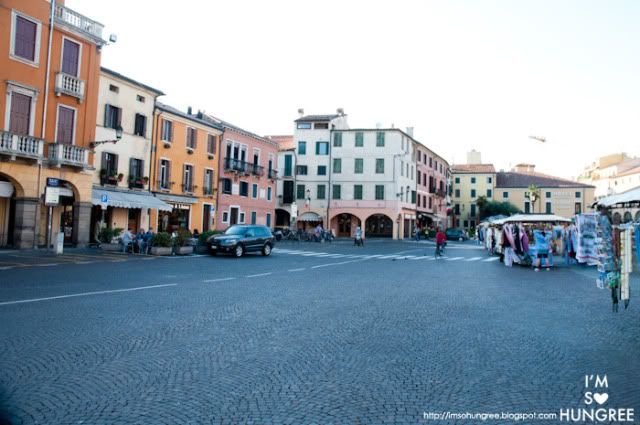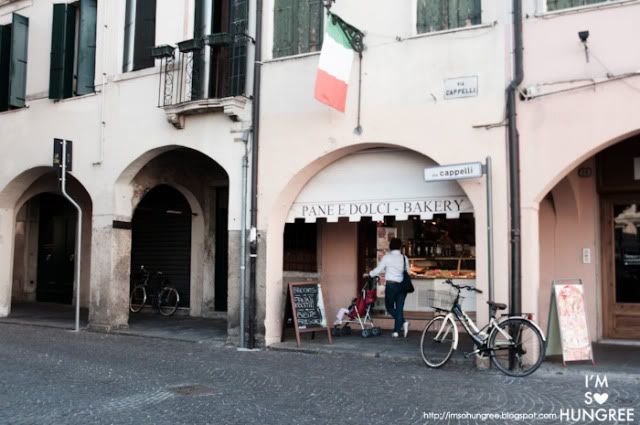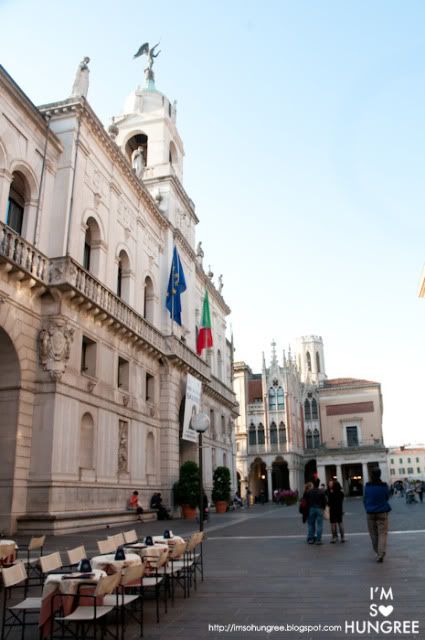 My Dad and I discussed and debated about art, religion and how weird it is that they decided to showcase Saint Anthony's tongue while walking through the rest of town.
Unlike a lot of the busy, well known cities, I really enjoyed the laid back atmosphere in Padova. The streets were narrow, there wasn't a lot of driving space for cars, so it was nice just to see people walking everywhere. Also, importantly to me, it felt incredibly safe. This was reflected in the locals, who openly carried expensive designer bags and left them on the chairs next to them while eating out, rather than in the protective position on their lap.
It's the little things y'know?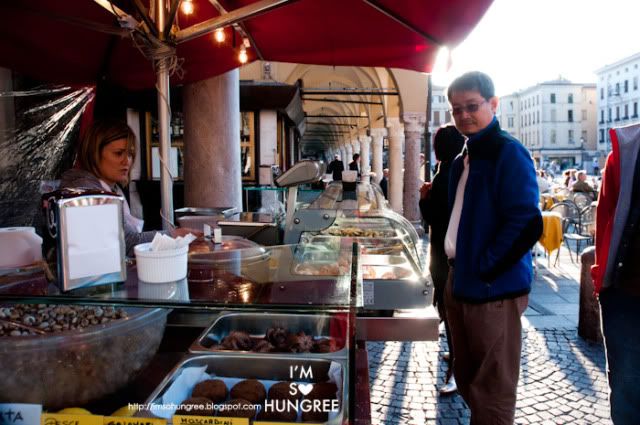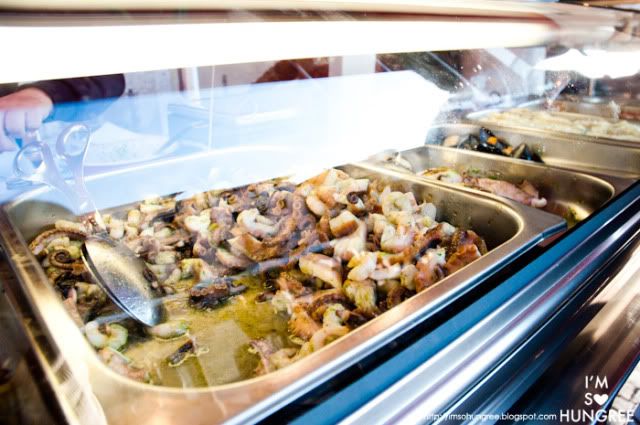 Padova also has a lot of squares, one of them, which I will not be showing off in this post, is actually the biggest square in Europe and one of the most beautiful in the world!
In one of the squares we came across, we found a little stand selling an odd assortment of curious, mostly seafood, eats. Which was manned by a very friendly, smiley man who commented on how beautiful my hair was. Aaah the Italians.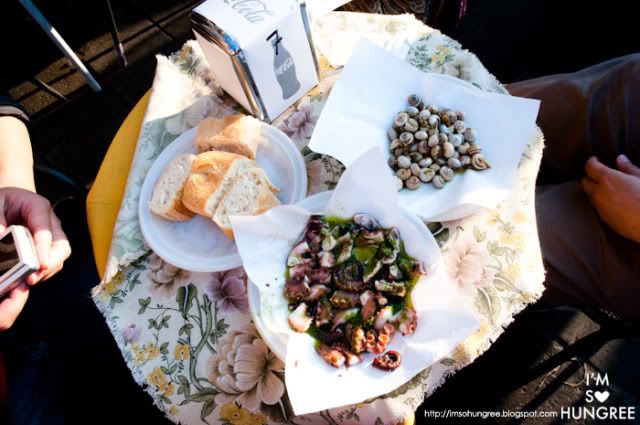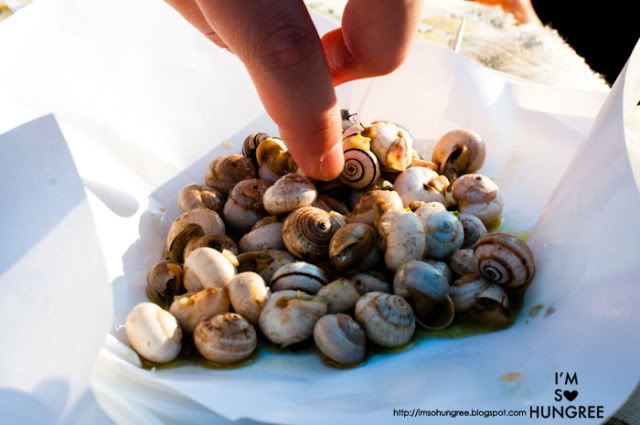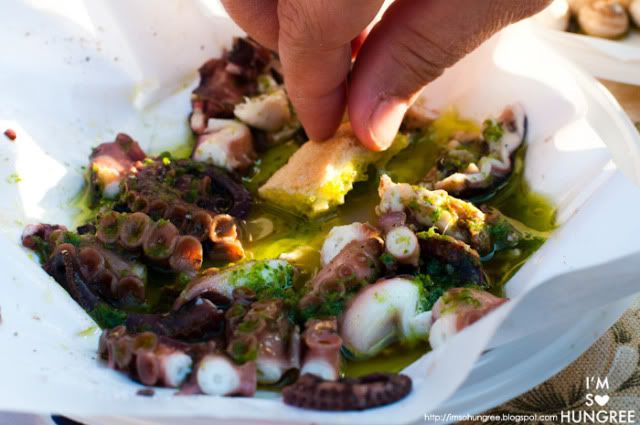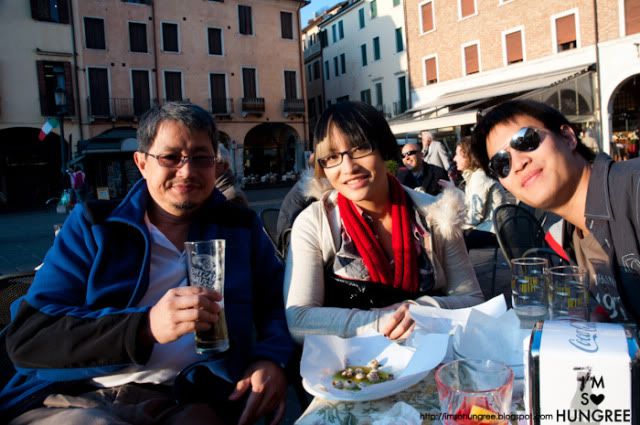 In the setting sun, we sat at the tables in the square, manned by bars and pretty much only serving drinks, a lovely lemonade for my brother and I, and a complimentary serving of crisps. But like, not store bought. As in, freshly fried, served in paper, with oil marks. Perfect.
So yes, we ate snails and boiled octopus, drowned in delicious olive oil and something kind of pesto-y, with toothpicks, all very fancy and what not, both were fairly tasty. I loved that this was the 'street food' of Italy, so different to Asia hey?
Don't look at the next two pictures if you're sensitive to snail cruelty.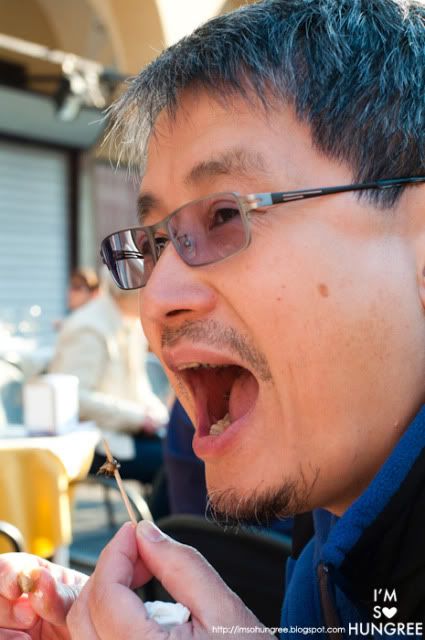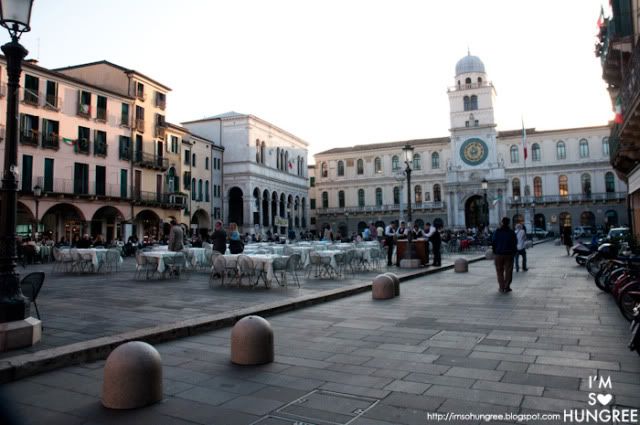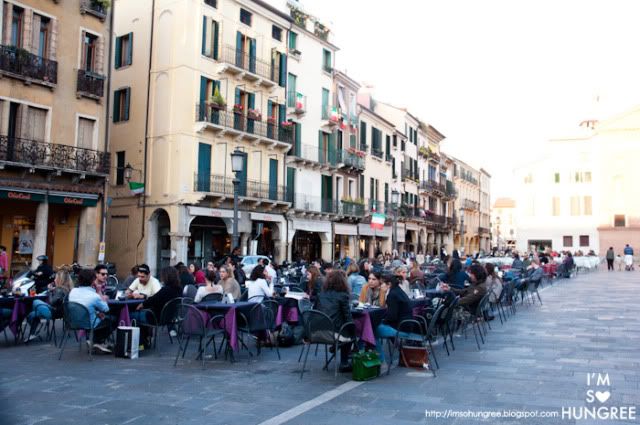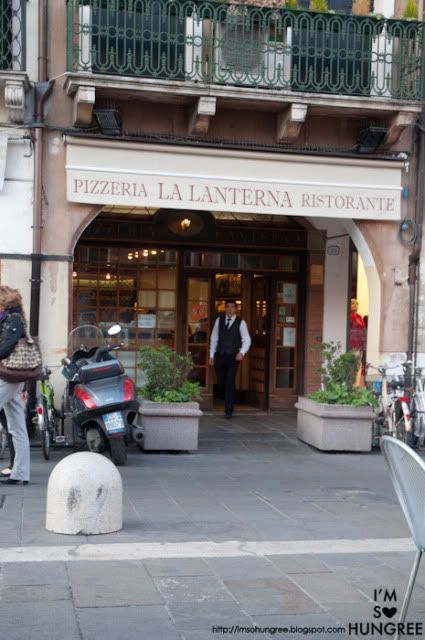 We continued on to a neighbouring square, where even more seating, restaurants, bars and gelato stores could be found. Oh and that big ol' pretty clock. We decided just to plant ourselves in front of La Laterna, as dad was still feeling peckish and wanted a pizza.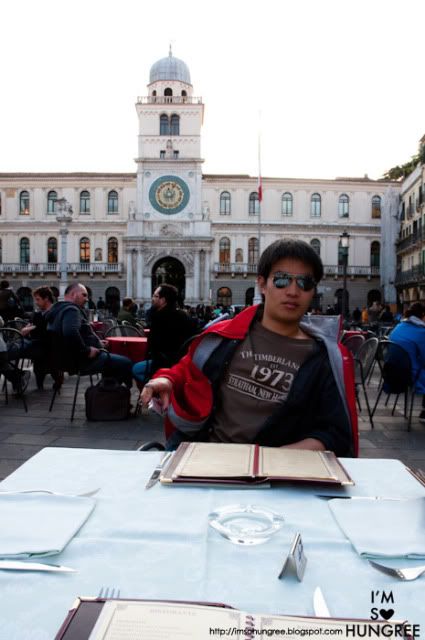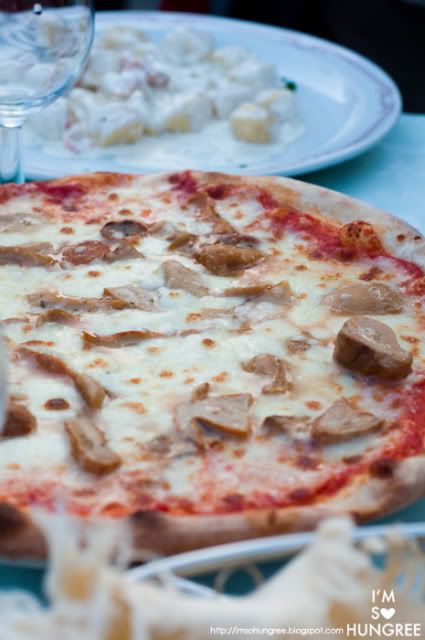 And a pizza a dad a got! He asked for a mushroom pizza, but with extra mushroom, so for whatever reason the pizza actually came out a bit too...wet and soggy. Maybe they used canned mushrooms or something? But so much cheese. So much epic cheese!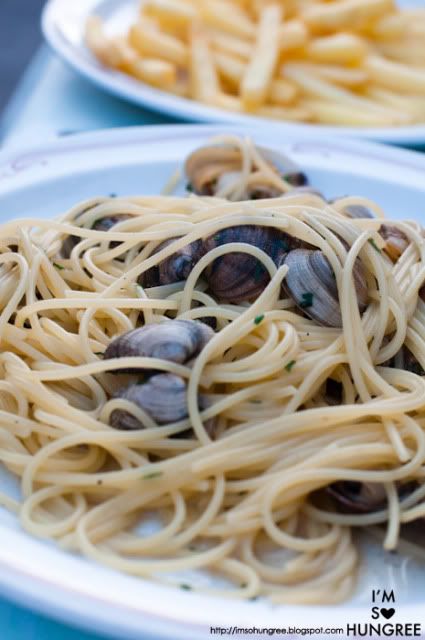 Mum ordered her favourite, spaghetti vongole, generous portion of clams, perfectly cooked pasta. What else can I say?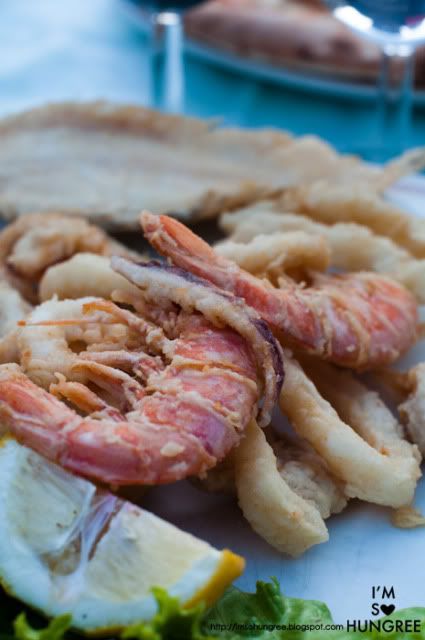 I can't remember exactly what this was called, I do remember us trying to get the waitress to explain to us in broken English exactly what the dish was. Although I don't think I got quite what I expected, although I suppose I don't know what I was expecting either!
So basically, I got a plate of lightly battered and lightly fried seafood, prawns, calamari rings and some fish. It wasn't the most amazing thing flavour-wise, but I did enjoy that it was so light and not too heavy.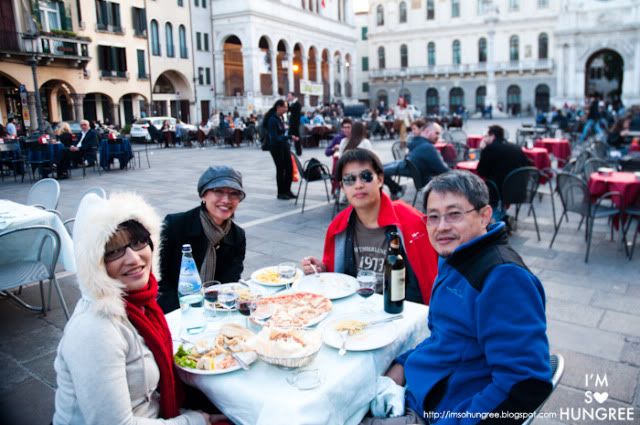 So my first impression of Padova? Love. I could totally hang out here for ages. Sipping on campari sodas (which are SO cheap), every evening and just strolling about town.
Staying in Padova is also so much more affordable than in Venice. Sure, the rooms are pretty small, but you get the same deal in any other big city, but for about the fraction of the price you would pay. We got a hotel room, albeit fairly sparse and basic, for 4 people, for 145 euro a night, which was located right in front of Saint Anthony's Cathedral. I think in Venice when I checked, for 4 people, I would have had to get two rooms, at absolutely minimum about 200 euro a night! Yikes!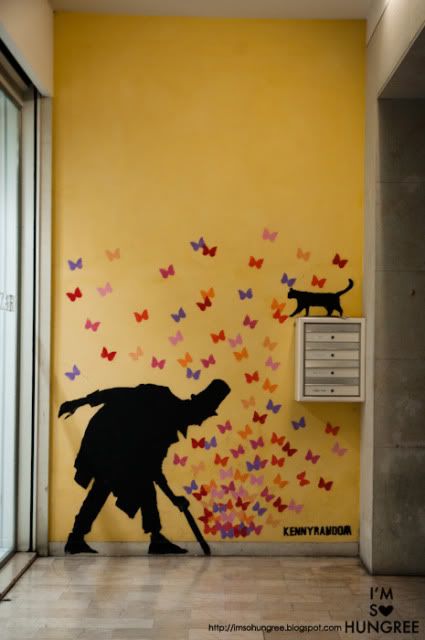 So, charming city, charming food, lovely evening.
35139 Padua, Italy
049 660770