Venice. It's something out of those fantasy video games I play, those amazing elaborate and just beautiful cities. Made rich from merchants back in the day, famous for their masquerade parties and all on a little island, which is sinking every year, despite people's best efforts.
It really is a fairytale.
I was quite excited, yet apprehensive to visit Venice, would it live up to all the hype? Or would it just be drowned in...the culture of the tourist?
There was only one way to find out!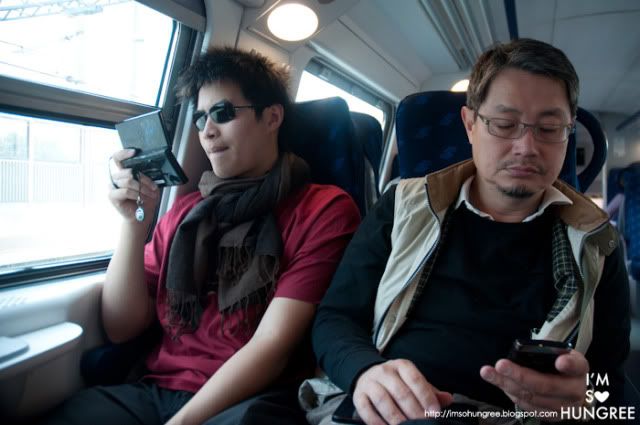 If you ever plan to go to Venice, I would certainly suggest staying outside of the city and training in. Padova, where we stayed, was just a 40 minute ride, that was extremely affordable, depending on which train you got. Make sure you check with your hotel what the times are and what the costs are!
I'm going to try not to have too much text, for a change, as I do have squillions of photos from our single day here and it has taken quite a bit to edit them down to what I have posted up here.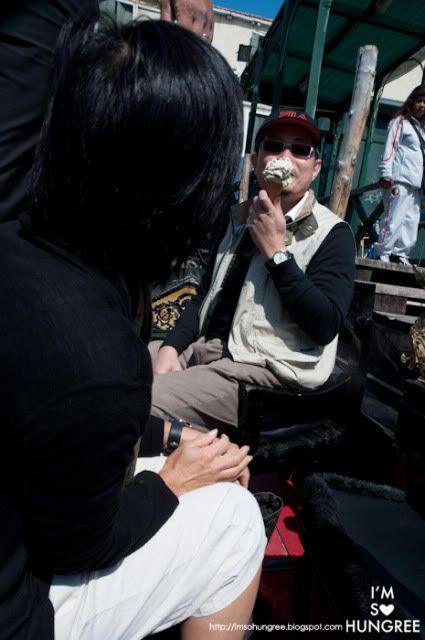 We barely got off the train and right away, Daddy decided we should have a gondola ride. Or in his case, gelato on a gondola. The ultimate Italian experience? Yes it is a little expensive, but there is really nowhere else in the world (that I am aware of) that you can get a trip like this. You get taken down the little canals that the bigger boat taxis cannot reach, and see some parts of Venice that have absolutely no walkways through them. On top of that, you're even provided a little tour and given a history lesson about the origins of Venice.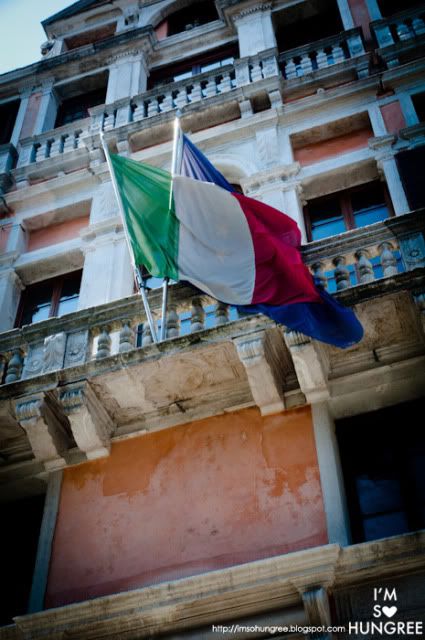 It's a little sad though, despite Venice's uniqueness, and all it's beauty, it is sinking every year and on the gondola ride, you could really see how the salt water was eating away at the walls, by the residue it left behind and in some instances, how much the water would rise during heavy rainy periods.
And Venice has tried to do a lot to stay afloat, yet despite their best efforts, it keeps sinking. Little by little.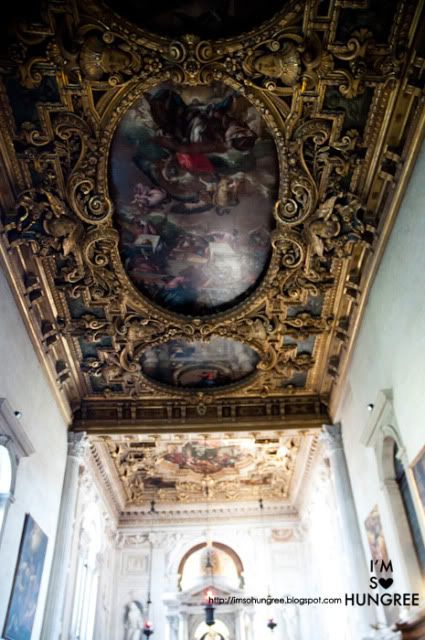 I can't remember exactly which church this was, but it was beautiful. As many of Italy's churches are. They were all absolutely chock a block full of art around every corner. It's sort of fascinating how much art there is that is related to religion, and that so much of it is absolutely extraordinary beautiful and detailed. Funny what faith will do to you huh?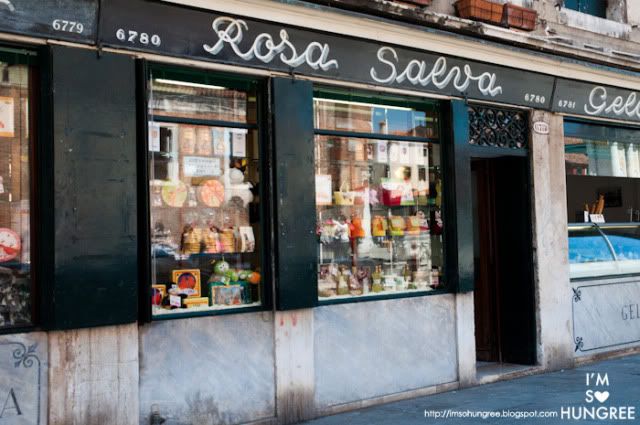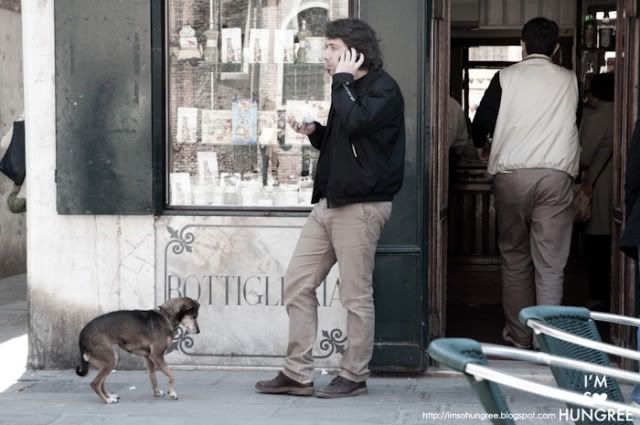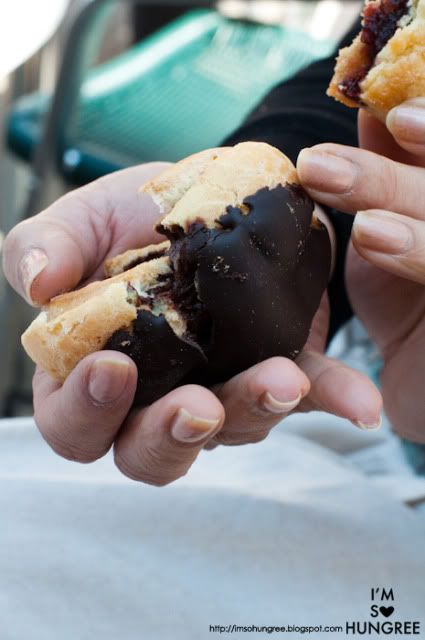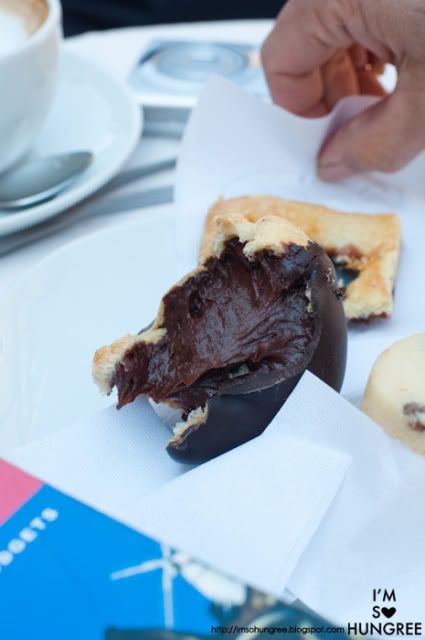 We stopped by Rosa Salva, which according to Lonely Planet, is renown for it's gelato and sweet goodies. The place was absolutely packed out, with locals and tourists popping in and out for espresso's and sweets. The gelato was scrumptious and refreshing and the chocolate custardy goodness we got was also totally sinful. I wish I had taken pictures inside, as it was very cute and they did have a number of other adorable goodies.
Although Venice is famous for getting lost in, with our map, we actually managed to stay fairly well orientated. It is fascinating walking around though, over little bridges, into random squares, and down alleyways all over the place. There really aren't that many other places that look like Venice. I was actually quite surprised how uncrowded the place seemed, although we walked around quite a bit of Venice, it's not like the city's alleyways were sardined with tourists...well...that's until you got here...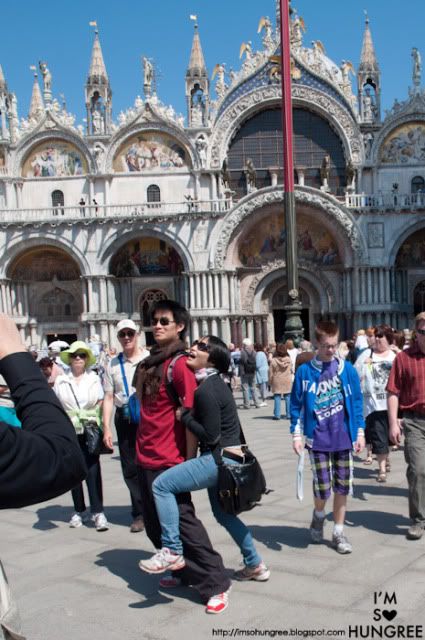 Piazza San Marco, one of the, or maybe the one and only tourist hotspot in Venice, where the church of St Mark stands. The lines to go in and check the church out though? Don't even want to think of it! So we just stayed outside and marvelled. Just look at all the detail in the murals and in the adornments on the top of the church. Stunning.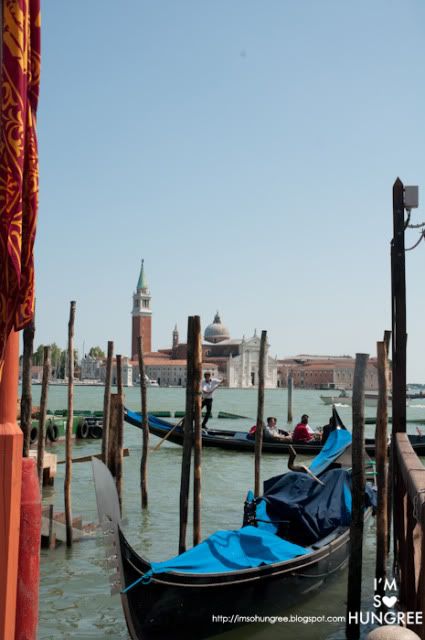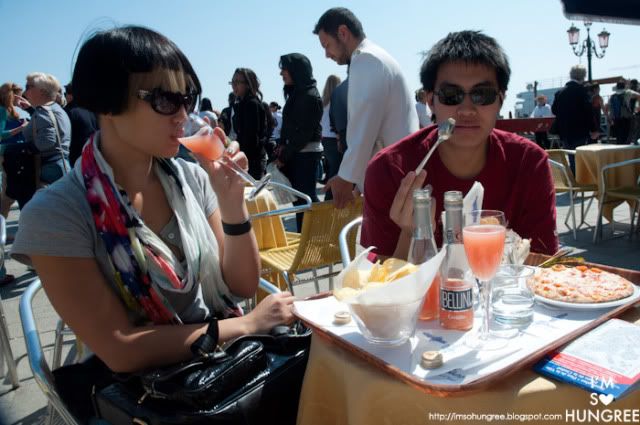 We decided to sit down and have a quick drink, although, right by the Piazza was a terrible idea. So expensive! I remember the hot chocolates being something like 9 euro and the espresso being around 5 euro! Mum and I ordered a Bellini each, which was also 9 euro, but we figured since it had alcohol in it we could justify it...
After almost a full day of running around and starting to get a little lost, Dad became quite tired and grumpy. So we found a little quiet square, away from the Piazza, where we got some absolutely delicious cheap eats and a refreshing beer or two.
These cheesy mozzarella balls were some of the best things I had ever had. I remember biting into one and instantly recoiling away and nearly dropping it, as the piping hot 'cheese juice' from inside starting spilling on me!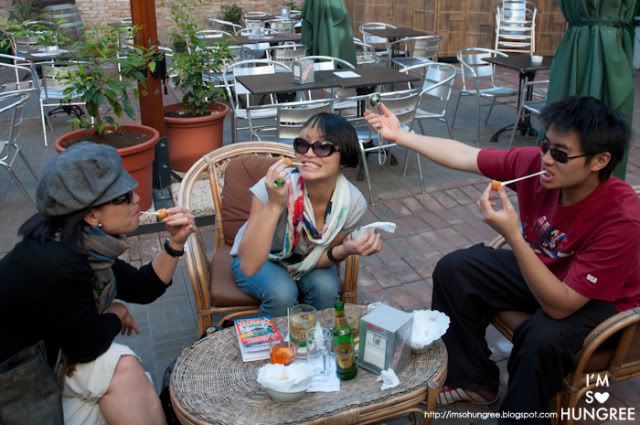 After that though, we did find them quite entertaining to play with....
To be honest, I may not plan on returning to Venice for a while, unless I was to attend the big masquerade party they have once a year or so. I saw what I wanted to see of the lovely place in the one day I was there and frankly, I'm totally not into jacked up food and drink prices since it is so much work to get produce and supplies in and out I'm sure.
But, I did still very much enjoy our one day here. It's really something to see the canals, the intricate glassware and to walk by the stores that sell beautifully hand crafted masks. I would share more photos but this post would just never end...
Campo San Giovanni e Paolo Castello 6779
30122 Venezia, Italy
041 522 7949