As someone who's gluten intolerant, you think I would really eat excellently.
But I don't, because I'm a bit naughty and will indulge in a nibble of cake every now and again. Or some absolutely luscious bread. And chocolate is also one of my biggest vices. Mmhmmm.
I do for the most part though, stick to a fairly gluten free diet, I'm not so picky that I won't have soy sauce or oyster sauce, or if something is lightly crumbed, I don't always mind having a bit. I however, do not have pizza unless it is gluten free or at least suitable for those who are gluten intolerant.
So there was one day where I decided I was really in the mood for pizza. But I didn't want to eat alone. So I got my family all together and we headed down to Casa Farro.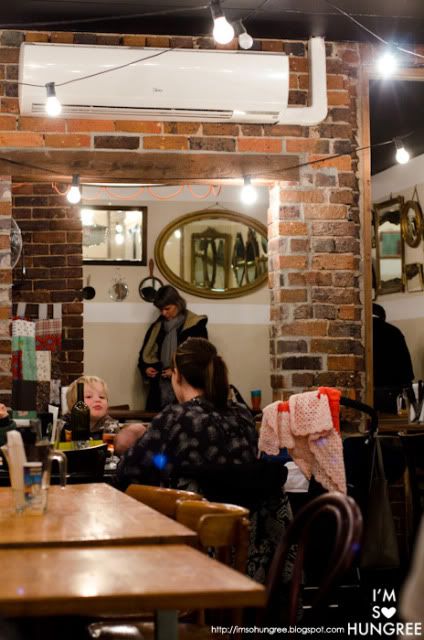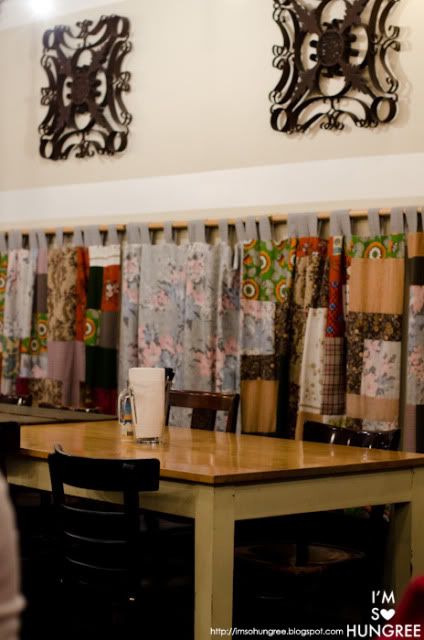 This was my first visit to Casa Farro but my mother and her friend had visited before and said the pizzas were pretty darned decent.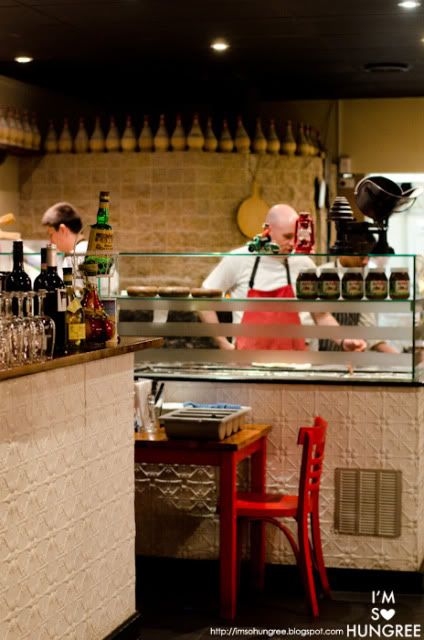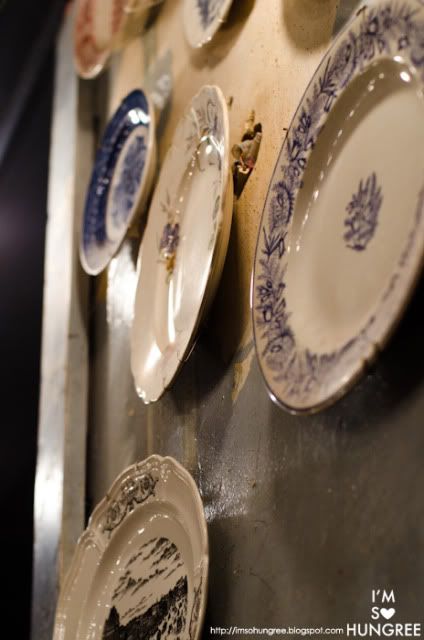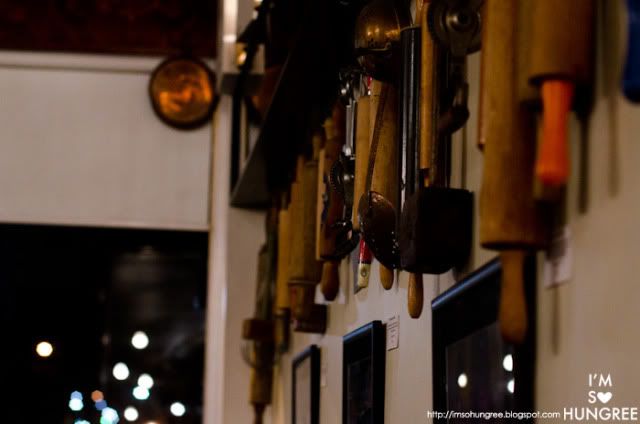 Sitting in the middle of nowhere on Nicholson, inside Casa Farro is very kitsch and cute, homely, with it's patchworked works and collections of plates and rolling pins all over the place. Cluttered but comfortable, for me anyway.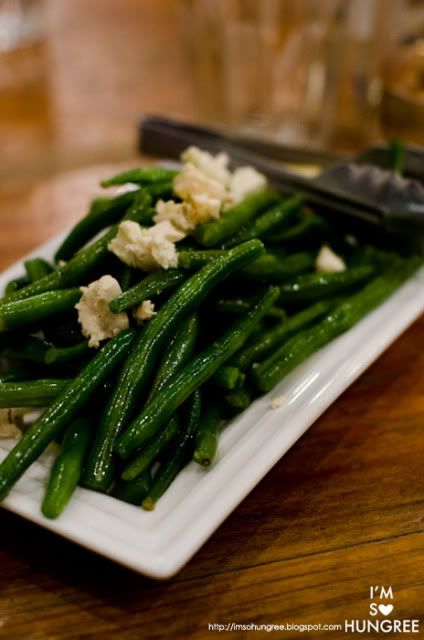 For something light to share, green beans with fetta and a squeeze of lemon juice. Coming from an Asian family, I would never think to combine beans with fetta, on it's own anyway, and thought it was a really nice refreshing combination.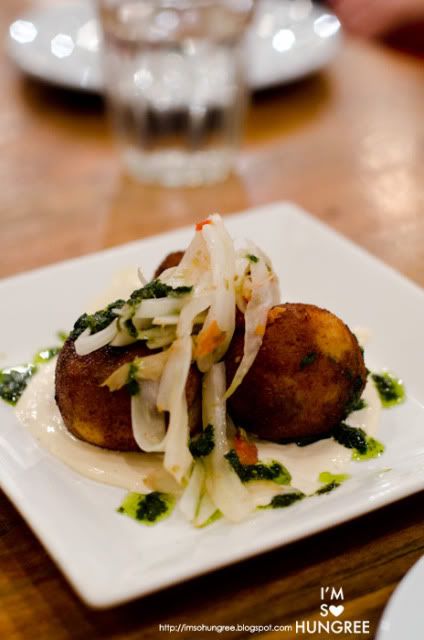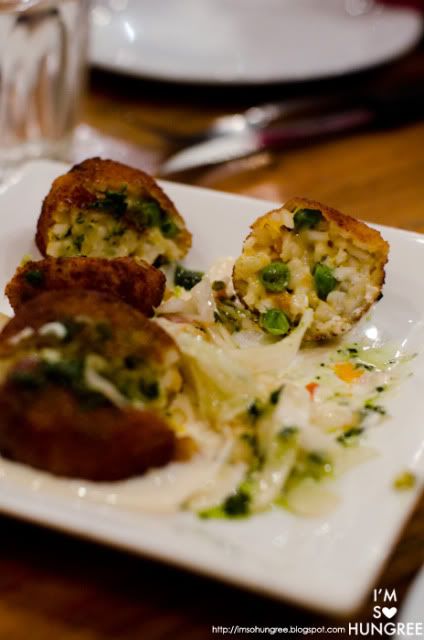 I absolutely love arancini, so I couldn't go without ordering Casa Farro's version with roasted pumpkin, pea and mozzarella with pressed fennel. Having had a couple of other arancini at other restaurants after Casa Farro, I can very comfortably say, these are some of my favourite. The texture was just lovely, not to soggy, but not too dry either and fairly crisp and firm around the outside but lovely and gooey in the middle. The mozzarella was perfect and I loved how packed full of peas it was as well. Really well done!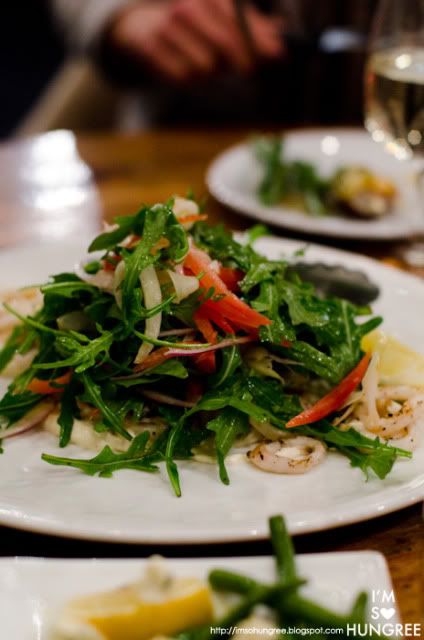 Mum's friend ordered the calamari, but had to make a bit of a special order as she was on a strict cleansing diet. So whilst Casa Farro normally lightly batters their salt and pepper calamari, they were very accommodating when we just asked to have it grilled.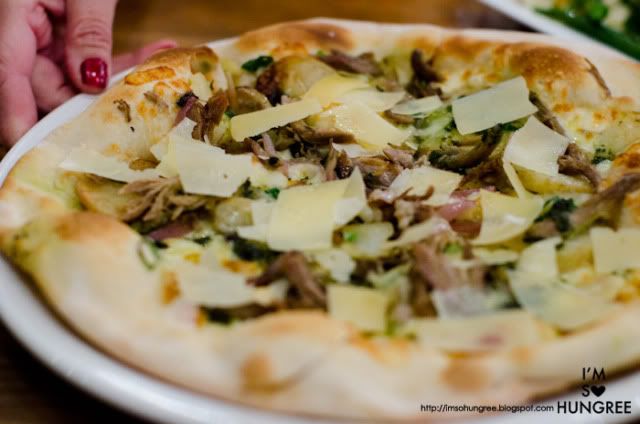 And then! And then! It was time for what we were here for, the spelt based pizzas. Spelt is an ancient grain, and although it has very low levels of gluten, coeliacs are still best to stay away from it. However, for gluten intolerant people like me, spelt is perfect! Although if you are coeliac, Casa Farro can cater for you with their wholly gluten free bases as well, just ask!
Our first pizza was the Bianco Anatra, mozzarella, roast duck, slow cooked potato, rosemary, onion ragu, shaved parmeson and a bit of pesto. Beautiful. So beautiful. The base was fantastic, for people who aren't so picky about gluten as I, I don't think you would be able to tell the difference and the flavours on top were awesome. I wouldn't think about putting duck on pizza, but this was delicious, the duck was so flavoursome!

I tend to be quite enamoured by vegetarian pizzas, my favourite from Crust being the veggie supreme. I think it's partially just the good feel factor, as protein on pizza is generally, well, not awesome for you and I think it's easy to get lazy on the flavours and just let the meat do the work.
So since we already had the duck pizza, I also ordered the Melanzane, with napoli, fior di latte, grilled eggplant, roasted zucchini, olive tapenade, red onions and oregano. The veggies were all sliced so finely and flavours balanced wonderfully. It was indeed very inviting and fresh (as pizza can get).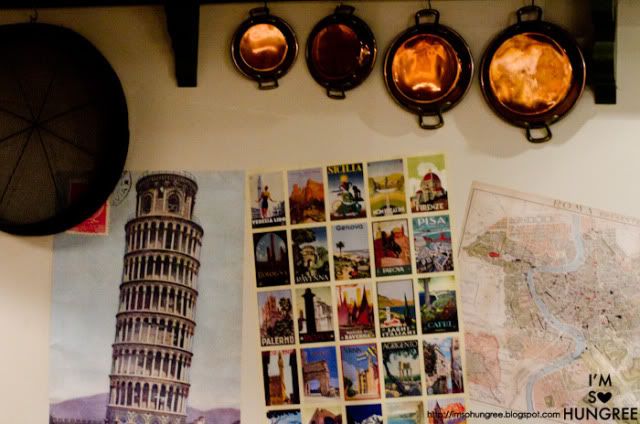 Although I may need to go back to Mr. Wolf to make a comparison, Casa Farro is probably one of my favourite joints for pizza now! Family friendly, friend friendly, good pizzas, what's not to like?
161 Nicholson St