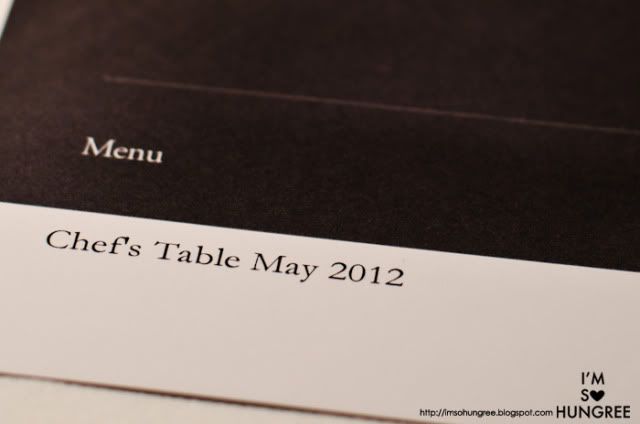 What is there to say really? What hasn't been said about the now world famous Ben Shewry and his restaurant, currently ranked as the 63rd best restaurant in the world, on the San Pellegrino list.
I made sure I had a booking for Tuesday the 29th of May, as my little birthday treat, 3 months in advance. I was extremely keen to be in on a Tuesday, to try out the 'Chef's Table Menu', where Ben and his team, throw caution to the wind and test and develop new menu ideas. 5 new courses, for $95, I thought that was a pretty good deal!
I thought I had taken notes on this meal, but for some reason they have gone missing! So I will keep the descriptions fairly short and sweet and you can just imagine the aromas that were passing through that night...
Glen Eira Road on a Tuesday night is a fairly quiet and deserted place. If you drove past, you really would not expect that one of the top restaurants in Melbourne, even Australia, took residency on this street. That is, until you see it's clientele slip out of their cars, dressed to the nines in luxe coats and the occasional designer handbag.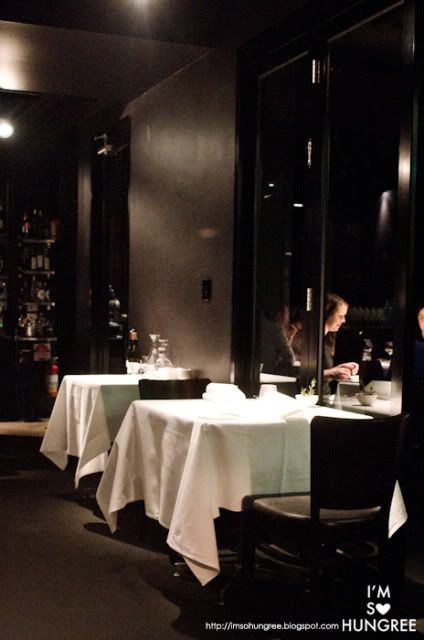 Slipping through the unassuming door, the space is intimate, dark aesthetically, with nary a hint of decoration, but well lit (every photographers dream?!). Even though quite a number of people are in the same room, you don't really feel it, as all the tables are well spaced out.
It's all quite romantic really.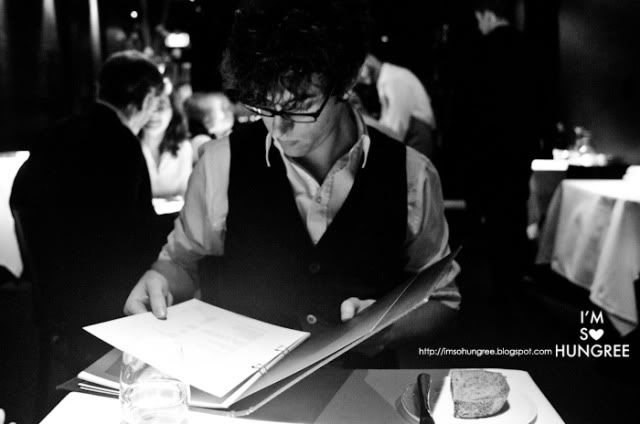 And doesn't Brad look cute in a vest?!
Once seated, the professional but friendly staff presented us with the menu for the night, along with the typical restaurant tradition of bread and butter.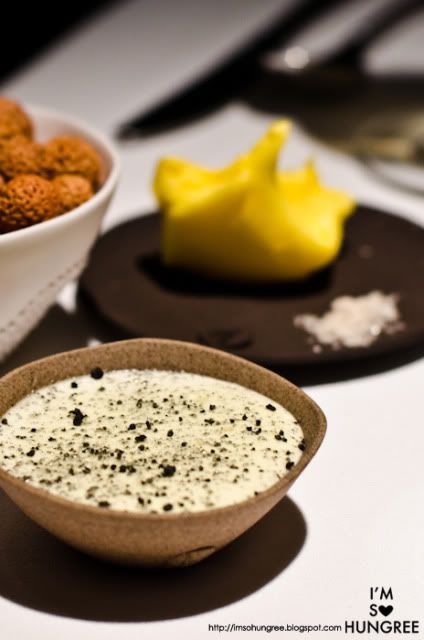 Which were pretty much taken to a new level at Attica. House churned butter and a smoked olive oil emulsion…which was pretty addictive with organic sourdough rye with wattleseed. I was seriously in love with the olive oil emulsion. So soft, so light, so…yum.
A couple of slices of sourdough later and our first course came out.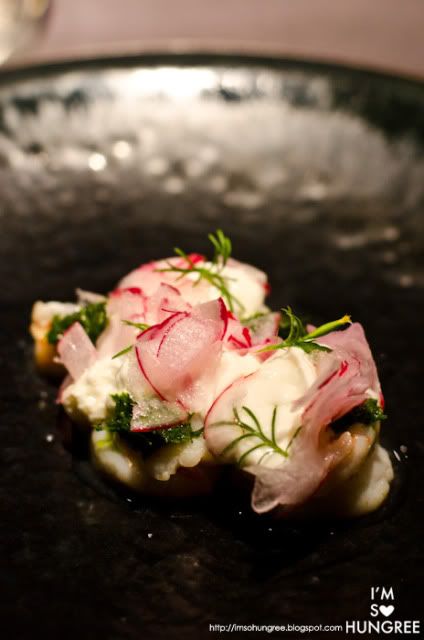 Spencer Gulf Prawns with Liquorice Leaf and Ginger Juice. What a start. For some reason I expected the dish to be warm, but alas! It was cool and fresh, with a small citrus bite to awaken the palate. I loved the sweet and springy prawns and it was certainly a (pleasantly) surprising start!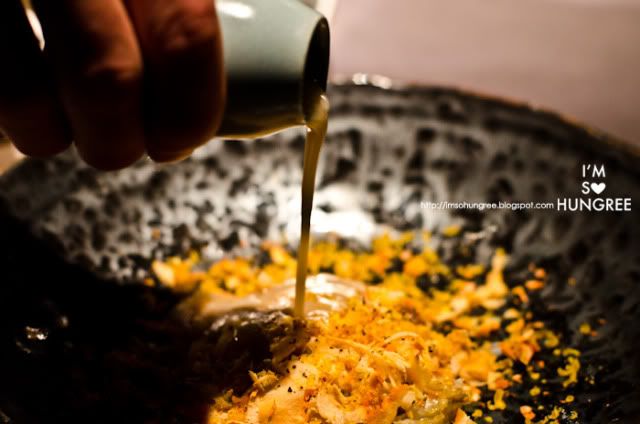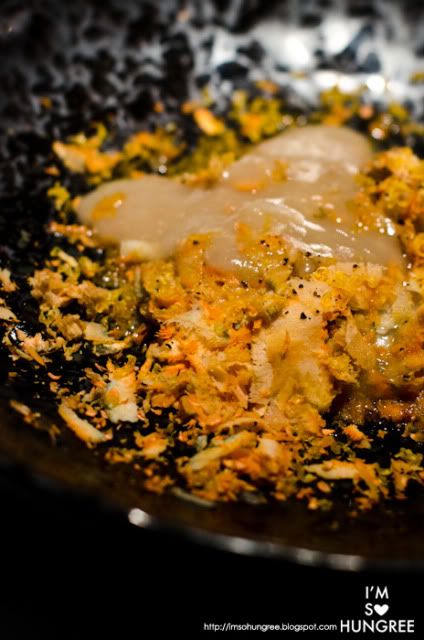 Jerusalem Artichokes, Pine Mushroom and Cured Egg Yoke. It's just like a pretty array of leaves in Autumn! And you've always got to love a little bit of table side service. The waiters were so patient and tolerant of my avid snapping! Whilst not the prettiest dish once the mushroom stock had been poured over, it smelt and tasted absolutely delicious. A touch on the salty side, but I personally love both artichokes and mushrooms, especially pine mushrooms and the big, bold, earthy flavours really came through. The textures were so playful as well, creamy yet crisp, just a delight!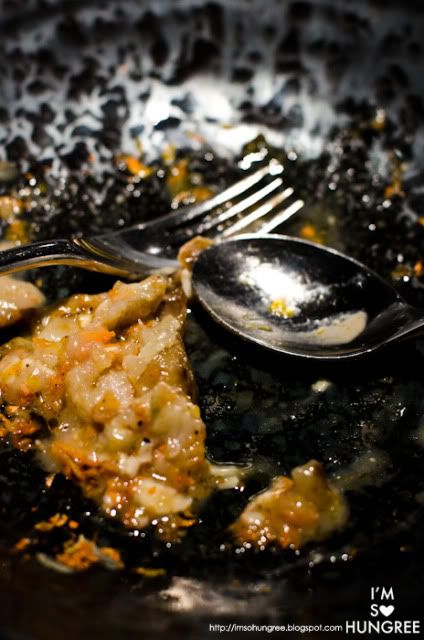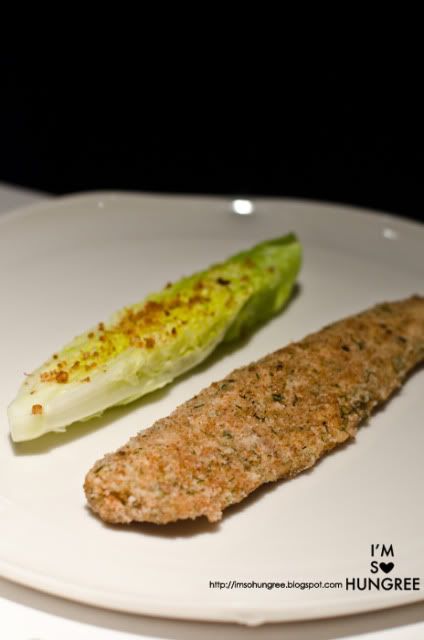 King George Whiting with Lettuce Heart and Buttermilk. I'll be frank. I was a little unexcited when this was popped down in front of me (although it, again, smelt pretty amazing). Where's the sexy presentation we had been tempted with earlier? It was really as simple, as simple could get, but in hindsight, it is also a very elegant and modernist way of presenting the food. No hiding the ingredients here!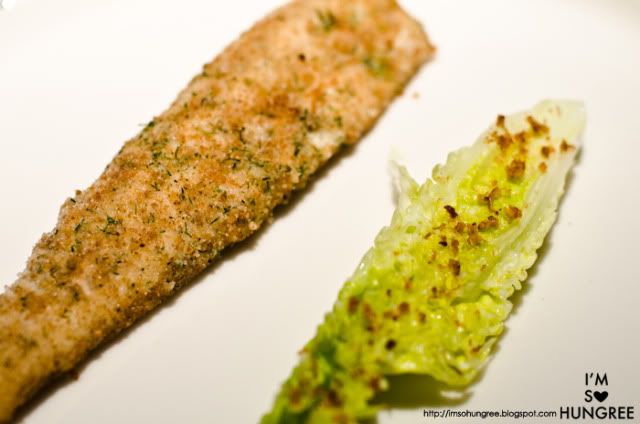 However, despite some initial trepidation, the first forkful of whiting absolutely melted my heart. If only Brad could have captured my expression, I was so surprised! The crumbing on the fish was so light, it was just barely covering the fish, which, let me tell you, was so buttery, succulent….yummy! It was a melt in your mouth beauty. I recall slowing down my eating and savouring every bite, as the length of the fish got shorter…and shorter. The fresh lettuce heart with the tangy buttermilk was a wonderful pairing, to take the edge off the richness of the fish and add a rather satisfying audible crunch. This probably was my favourite dish of the night!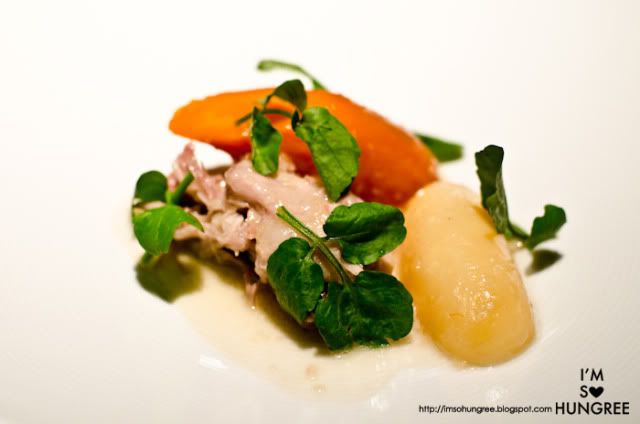 Meat and Potatoes…Hangi Style. Hangi is a traditional Maori cooking technique, using heated rocks buried in a pit oven in the ground, to steam food. At Attica, the dish is wrapped in cloth and cooked for around 10 hours before making it to our table.
Although you would think the pork would be melt-in-your-mouth, having been cooked for 10 hours, it wasn't quite, but I enjoyed the natural firmness the pork had. It wasn't dry or stringy in the slightest. The flavours in the dish were again quite earthy, very suitable for autumn, and very humble but enjoyable. I quite enjoyed that the pork was tasty on it's own merits without the aid of too much fat (I'm kinda finding pork belly overrated these days. Please don't beat me!).
All too soon, we were on to our dessert course. It was quite amazing how well paced the night had been. Whilst we took our time with each dish, as each were finished, shortly it would be collected, and within 10 minutes our next dish would arrive. The kitchen, and it's floorstaff are quite efficient indeed! My parents were quite surprised to see us home by about 9:30 when our booking was for 7:30!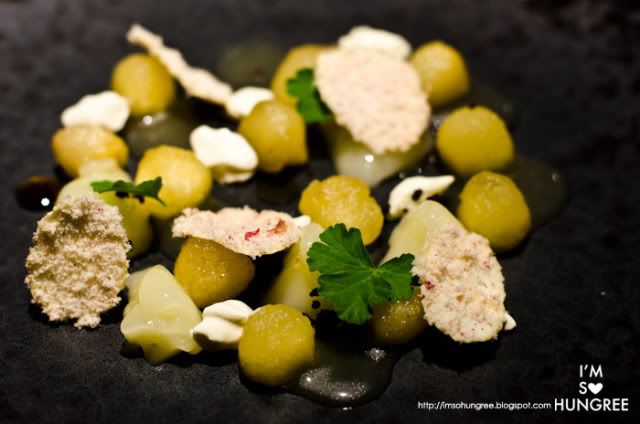 Whilst I was quietly hoping for something a little rich, our dessert was simply…Apples and Pears. Compressed, dehydrated and cooked in it's own juice again. You could tell that the kitchen must have been having fun putting this together. The texture was so unique, crunchy, but juicy, but not quite like an actual apple! And the flavours! Sweet, but tart, but nutty! I didn't know quite what to make of it, but it wasn't something I disliked either.
It was lovely to finish on a slightly lighter note for dessert though, and despite only being 5 courses, with half a bottle of wine also sitting in my tummy, I was actually quite stuffed! So to give myself a little breathing room before hopping back into the car, I took a little time to digest, and sip on one of the most beautifully crisp aromatic peppermint teas I had come across.
It had been a beautiful night. The food had been simple, elegant, but so special as well. Service from the floorstaff had been nothing but friendly, it's always easy to assume that service is bound to be stuffy at reputable 'fine dining' joints, but at Attica, I swear it must be an artform, for they have perfected it and they knew exactly how to make you feel comfortable.
Whilst I do not think I will have the opportunity to be back too soon, I am looking forward for another visit, hopefully on Tuesday night again!