It's easy to take life for granted sometimes, especially at the fast pace city living often imposes. After all, when you think about, life is filled with those little moments of joy, tiny surprises and small victories.
Being able to open your eyes and get out of bed in the morning. One small victory.
Driving to North Carlton without the car breaking down (as I tend to be paranoid about these days, I've had enough bad luck with my car in the past 6 months!). One small victory.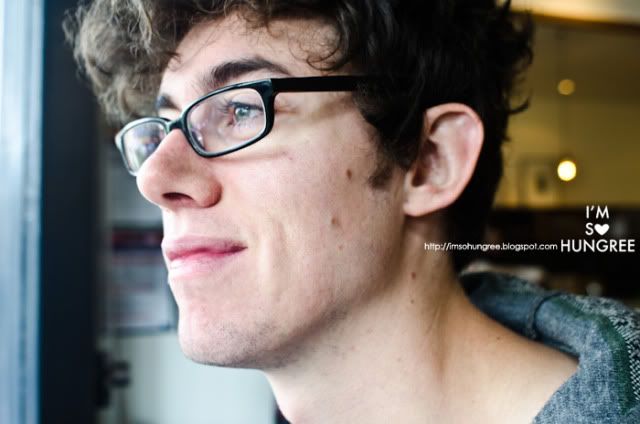 Walking into a bustling Small Victories on the very cute and cosy Rathdowne Street and finding there is bench space by the window free. Two small victories.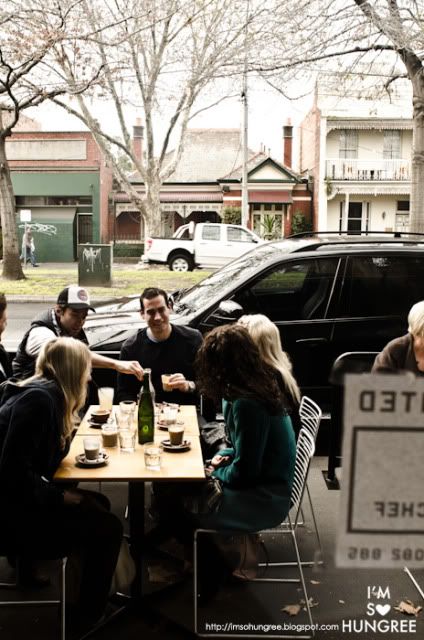 I've always liked Rathdowne Street, it's a little bit of territory that hasn't been taken over by hipster-ville yet and retains a very pleasant suburban feel. I definitely don't visit it as often as I should! Small Victories, which has been open for a bit over a month (I believe), brings a bit of fresh, funky but still friendly to the area.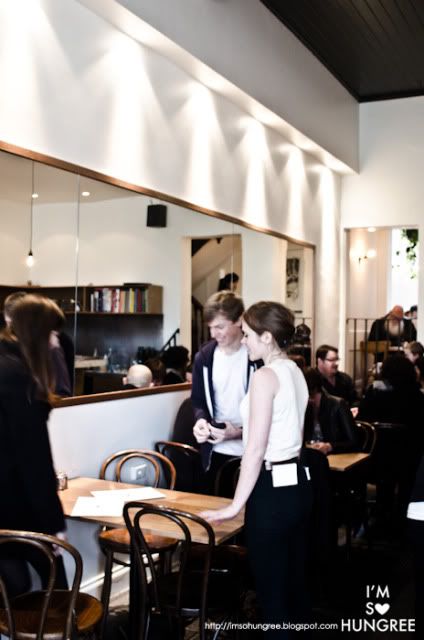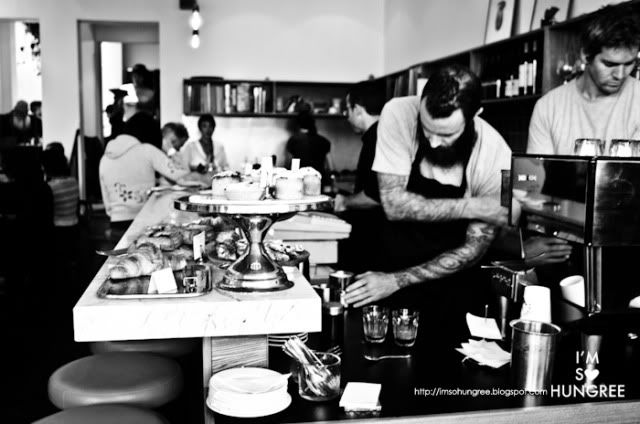 Clean, bright and minimalist, yet still homey, possibly because of the fairly close proximity of all the tables, it's a cosy little space.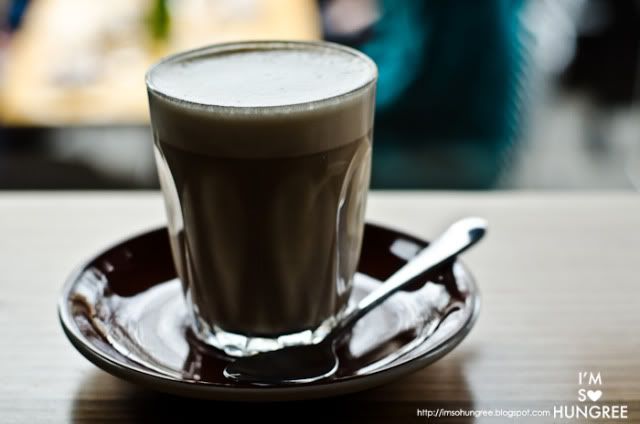 Oh chai lattes on a weekend, how I did miss you in Asia. Small Victories soy chai was a bit on the smokier side (I will one day figure out which spice it is that's doing that), and not too sweet, which was quite nice.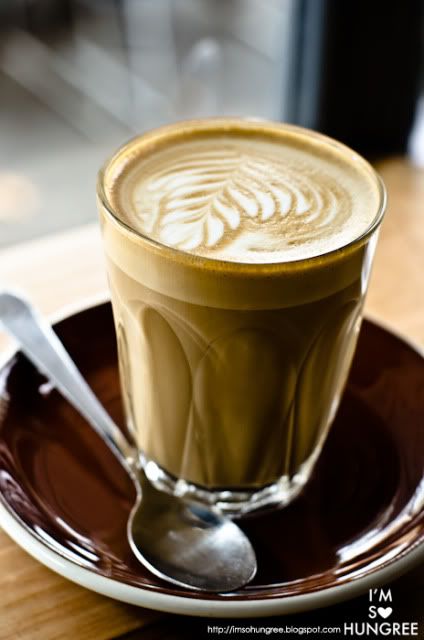 The beans for the coffee are from Wide Open Road, Brad's latte was looking quite gorgeous, dark and rich (just how I would like my men, ho ho ho ho (don't tell Brad)).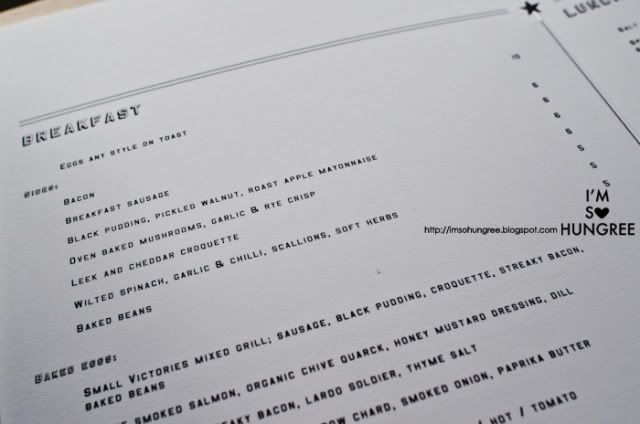 The menu was simple and not overly complicated. We found the 'build your own breakfast' option a little bit expensive, so it was hard not to go for the baked egg options, which looked totally delicious anyway.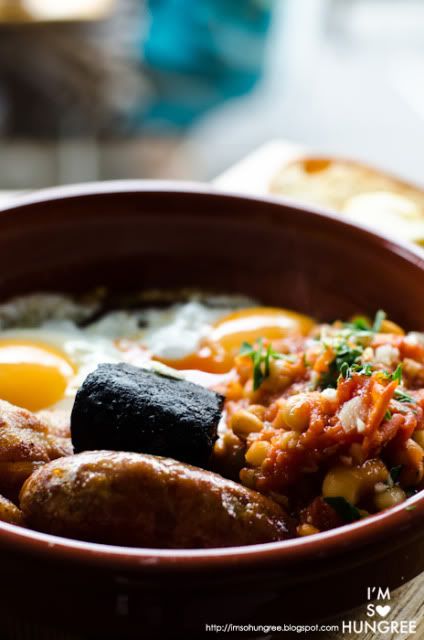 Very quickly, I got dibs on the Small Victories mixed grill baked eggs dish, which came with sausage, black pudding, croquette, streaky bacon and baked beans. I mean, hello? Black pudding and croquette? Doesn't that have my name all over it?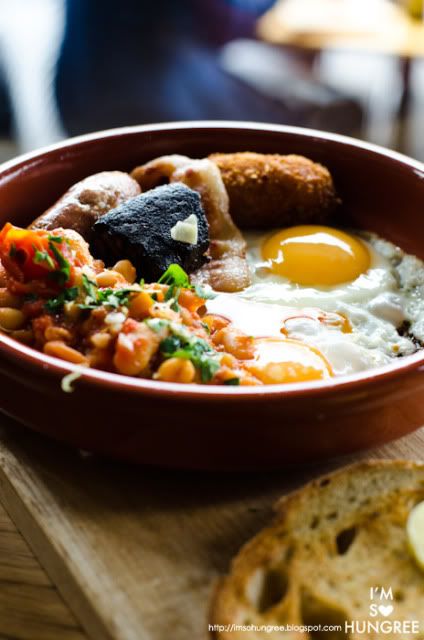 I loved the presentation, in a steaming hot terracotta bowl, for all the toppings, it was very neatly and elegantly organised. That can kinda be hard to do with protein y'know. No, it's not the typical saucy 'baked eggs' that people come to expect at brunches these days, but this was a great variation. A little less heavy on the tummy (in my opinion), and with a gorgeously bleed-y yolk.
"OOORGHHH…The black pudding is SO FATTY!" I exclaimed (in a manly voice (seriously)) in delight as I cut it open, the texture was absolutely to die for. Maybe your hips won't like it so much, but it's heaven on the tongue! I also really loved having the potato croquette instead of a hash brown, perfectly crisp and crunchy on the outside, inside it was soft like a creamy potato puree. Just a fun mix up from the usual.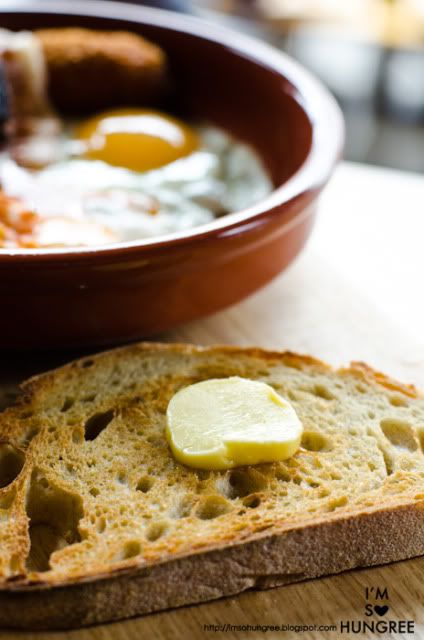 Did I also mention the butter was the perfect consistency for spreading on a beautifully crunchy toasted bread?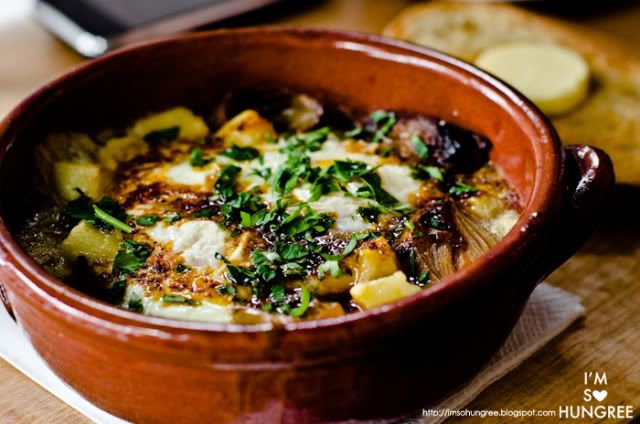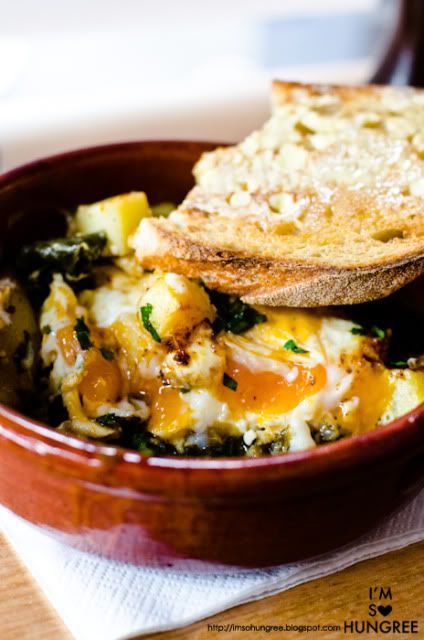 Brad went with the olive oil braised potato and rainbow chard baked eggs with smoked onion and paprika butter. I only had a quick nibble so I can't quite remember what this was like, but I do remember having a favourable reaction to it. I mean, what's not to like about potatoes, eggs and onions?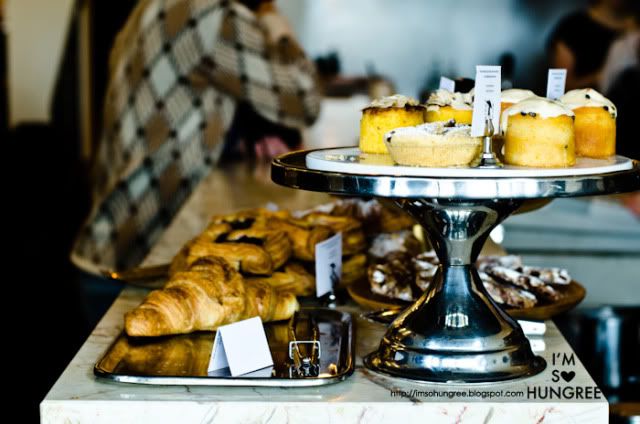 After a month in Asia, Small Victories was the perfect way for Brad and I to be reintroduced to our weekend brunching habits. I am somewhat reluctant to share this charming cafe, where the produce is beautiful and fresh, flavours fun and a twist from the usual, that's already drawing quite a local crowd, but what sort of blogger would I be if I didn't?
We generally found that Small Victories is a little bit pricier than most of the other breakfast places we frequent, but as mentioned, the quality of the food and the care put into it, is a reflection of this. Service is also warm and friendly, staff were working very hard to make sure everybody could be seated! I honestly can't wait to be back!
So what about you guys? Have you had any small victories for the day?