Some weekends, I'm scrambling around on Zomato for 20 minutes trying to decide where the heck I want to go for breakfast.
Some days, the cosmos align, I pop onto Instagram and bam. Someone's posted something new, that looks delectable, that I need to visit right then and there.
And that's how Brad and I found ourselves at Darling one lovely Sunday afternoon.
Darling had just opened earlier in the week when Brad and I visited; goodness is it stunning. It's clean and minimal, but with luxe touches, not so much of the Scandinavian feel. Brass table edgings, marble counters, black mirror at the back. It was very luxurious, but in an very understated way. I couldn't help swooning over the beautifully designed space, that still feels quite relaxed, the whole time we were there.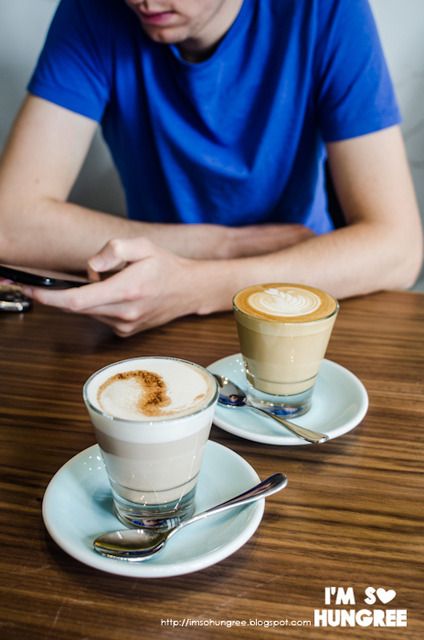 My chai was delicious. Not the spiciest chai I've had, but just so tasty. The tea flavour was quite aromatic, and the milk was just so beautifully done…that I ended up having two. Only happens if I really like the chai y'know.
The menu has your usual suspects, but I also love the addition of "The Wok" section, which I find a bit random, but also delicious sounding and would love to come back again to try some of the offerings from it (although why on earth would you spell 'Penang' as 'Panang'? It hurts my Malaysian soul).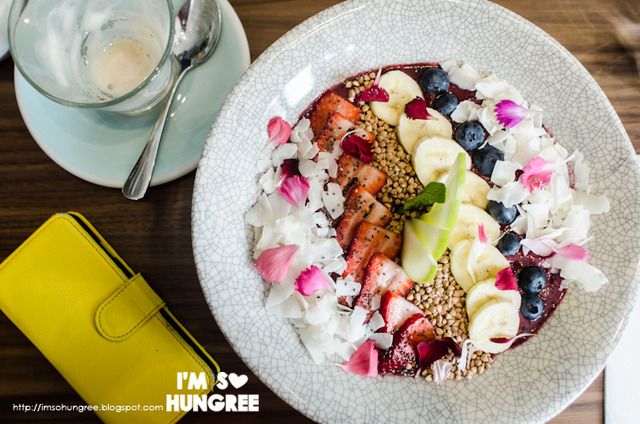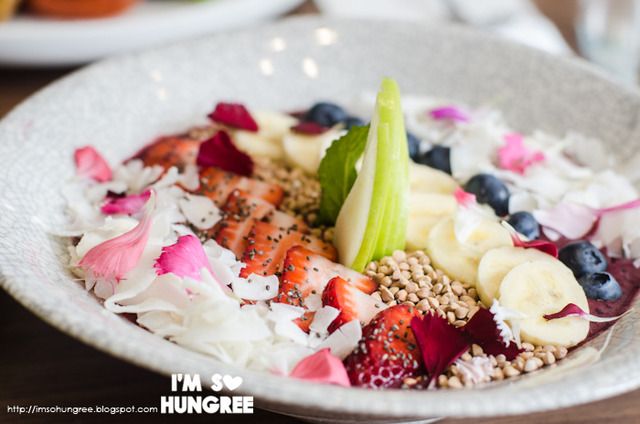 This time though, I'm here for the organic acai bowl with banana, apples, chia seeds, activated caramelised buckinis, coconut flakes and fresh berries. What a stunner of a dish. So many colours, so cool and refreshing, and all sorts of textures, smooth, crunchy, crispy; I couldn't get enough of it. Absolutely full of flavour too. Would have had two of these if I could have as well!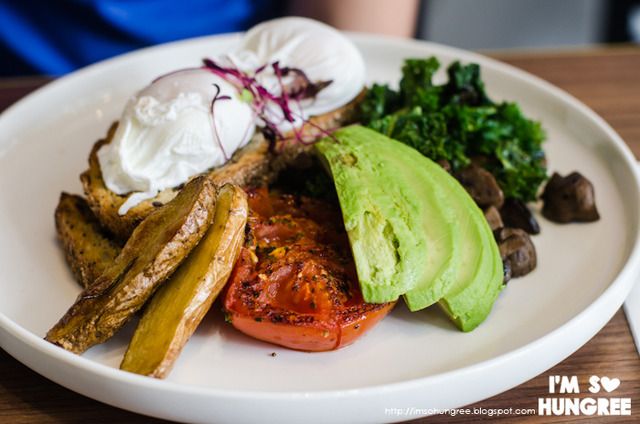 Brad got the veggie breakfast, with poached eggs, sautéed kale, avocado, roasted tomato, seasonal mushrooms and kipfler potato. I loved how fresh and bright Brad's plate looked, I couldn't resist tucking into those potatoes myself, so golden!
It was but a quick visit with my darling to Darling, but I absolutely can't wait to be back for more. Especially with summer coming around I want that organic acai bowl in my face all day everyday!