I've recently decided that I'm 100% an autumn/fall girl, when it comes to seasons. I've always been partial to the shoulder seasons, but fall especially so (army green and warm oranges are so my colours). So although we're heads deep into summer, I absolutely adore it when Melbourne does the very Melbourne thing and unexpectedly (or maybe it's so unexpected we expect it) dips into blustery overcast weather.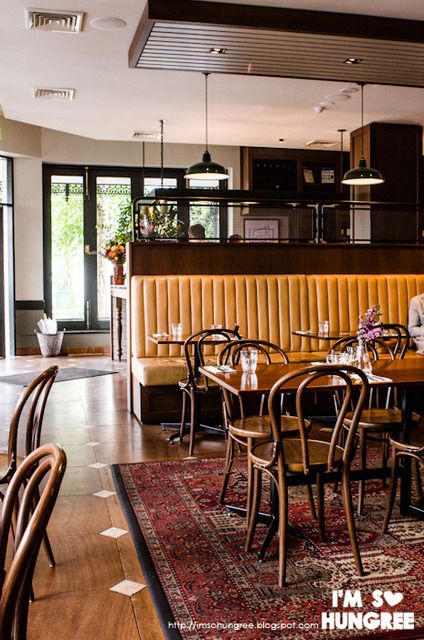 Brad and I could not have picked a better morning to get acquainted with breakfast at Union Dining, who only recently (when I say recently I in the last month or two) started the morning offering. It was cold, windy and rainy, but just enough so. A little splash on the shoes, a squeeze on the arm as we stay close under an umbrella as we dash from the car, followed by a sigh of relief as we step in to the restaurant.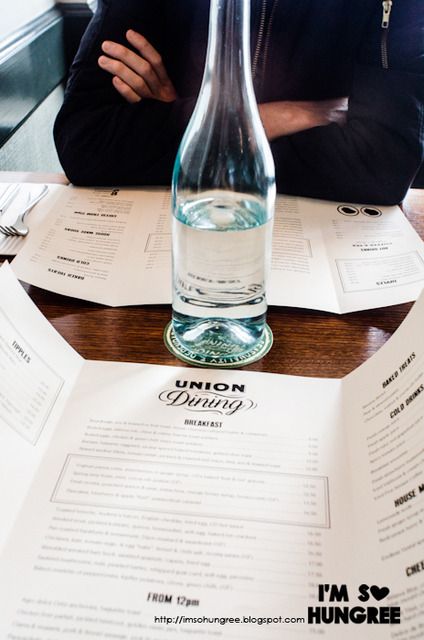 Union Dining is just class, a touch of old world with a classic fit out and the most warm and lovely waitstaff you could ever ask for.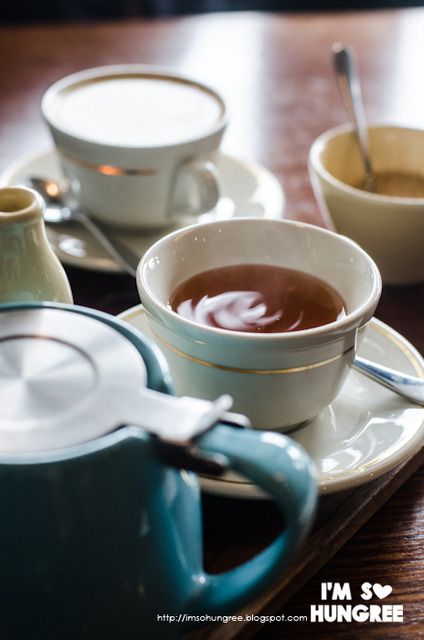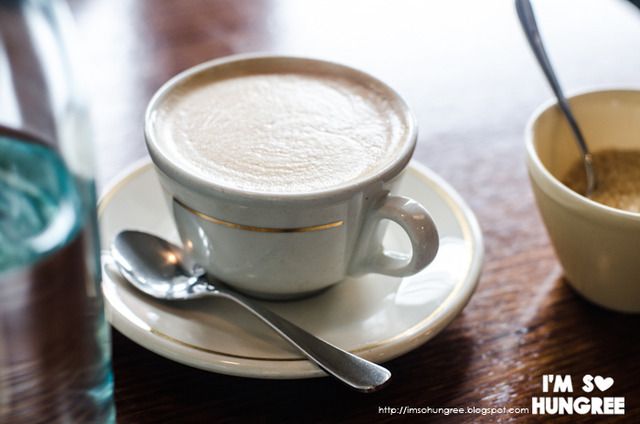 It's the perfect place to wriggle your toes and cup your hands around a steaming hot cup of tea. I absolutely loved their crockery, made in Italy if I'm not mistaken, which just felt heavy, round and comfortable in the hands. I know, a bit of a weird thing to take notice of, but I've found that tactile experiences are pretty important to me nowadays!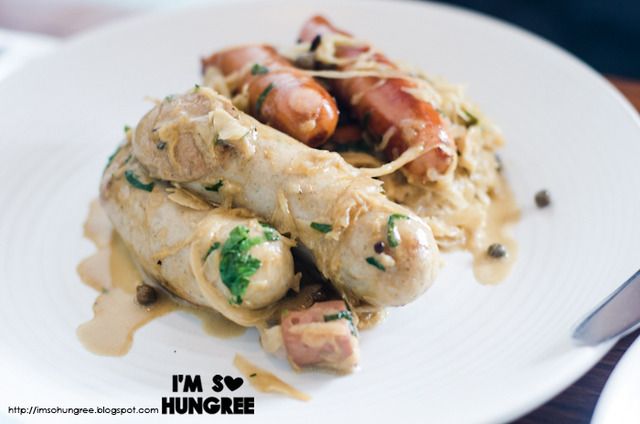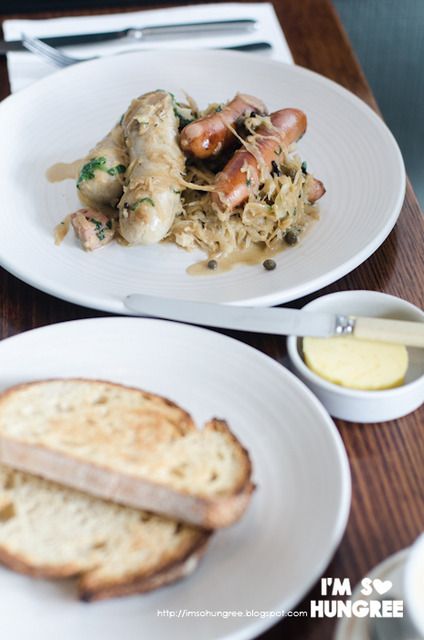 I have a massively tender spot in my heart for all things German. So when I saw pan roasted frankfurts and weisswurst, dijon mustard and sauerkraut on the menu…my decision was made for me instantly. After all, it's perfect blustery weather comfort food, warm, piping hot, hearty, delicious and so satiating. Perfect for a protein hit (sure with a bit of fat involved), or if you just need a nice warm belly.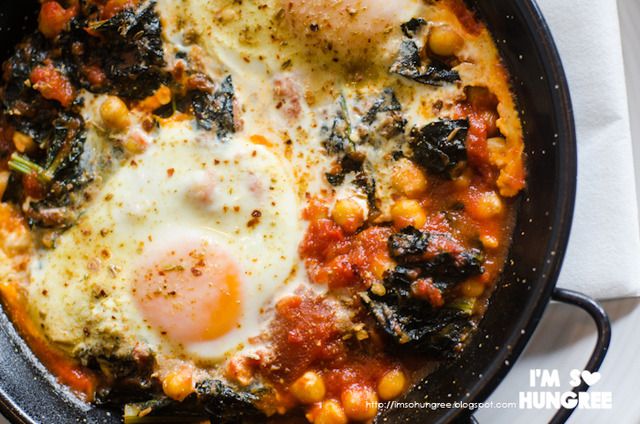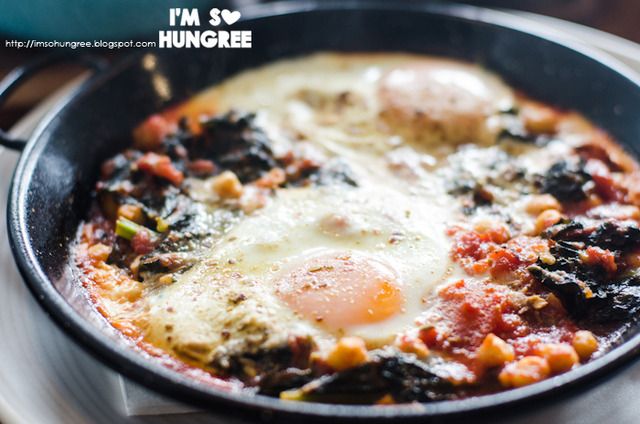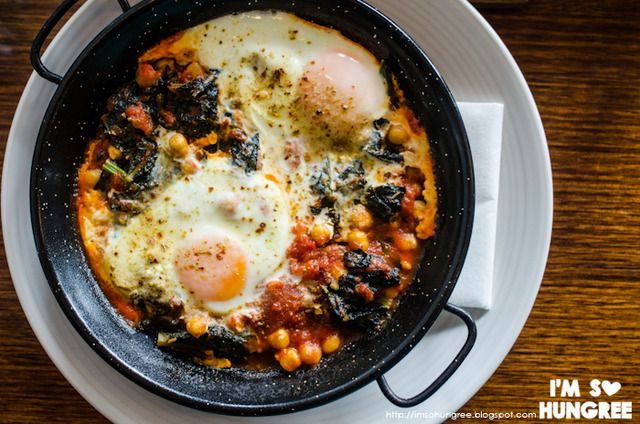 Brad went a little more traditional and got the chickpea, kale, tomato sugo and egg bake with fennel, chilli salt and ricotta salata. Oh my. This was just yum. Eggs cooked to perfection so that they looked done from above, but still had oozy yolks that just bled into all the sweet tomatoey goodness. Another beautifully hearty feed.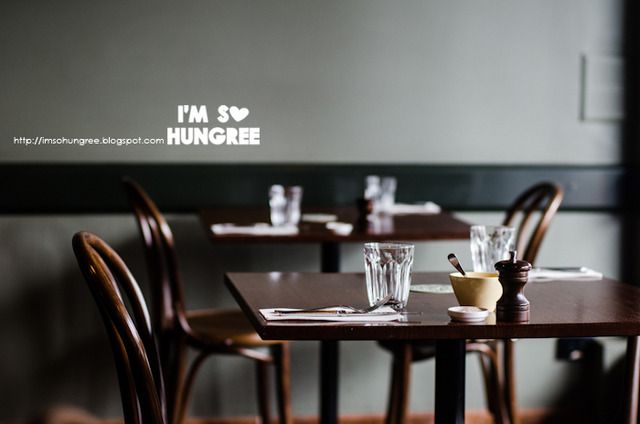 Honestly, I was almost reluctant to leave Union Dining after our meal. I was just so comfortable, so cosy. I could have been at home. Just give me another cup of tea and a book! Although I imagine they wouldn't want me to get too comfortable!
It seems like Union Dining will be giving the breakfast menu a little break this weekend, but hopefully it'll be back in full swing in 2016. I love that the dishes on the menu aren't too traditional (like an eggs benedict), but are still very comforting and wholesome meals. The kind of food that's just filled with love. It's the kind of breakfast I like to (or would like to!) eat on a regular basis.