Currently I live at home…with no immediate intentions to move out. Perhaps it comes from being in an Asian family, where it's quite habitual to get multiple generations under one roof. And besides, mum and dad cook so well, why would I go anywhere?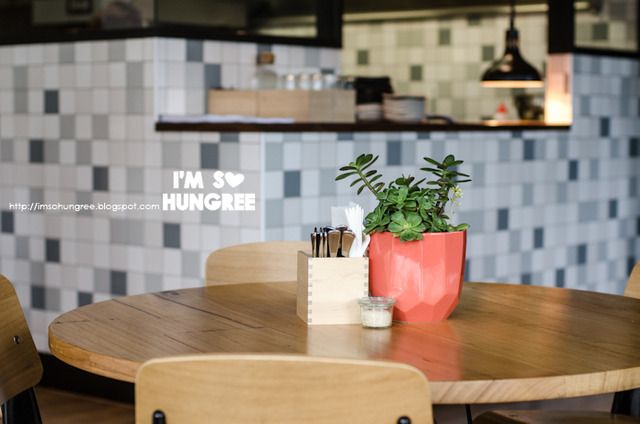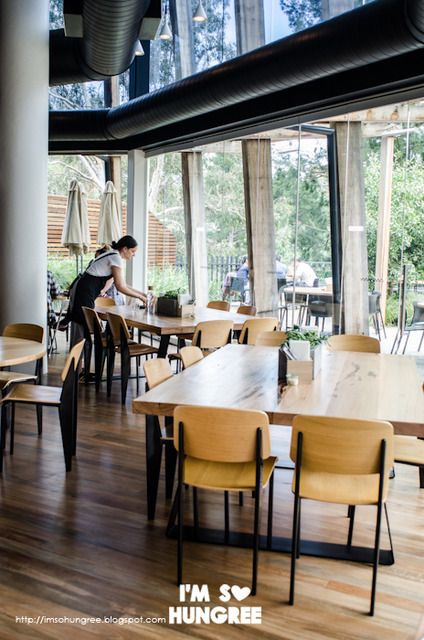 When I eventually get around to moving though, I can only hope to have an eatery like Frankie Says at the base of my building or near my house (I feel like I would end up in an apartment though).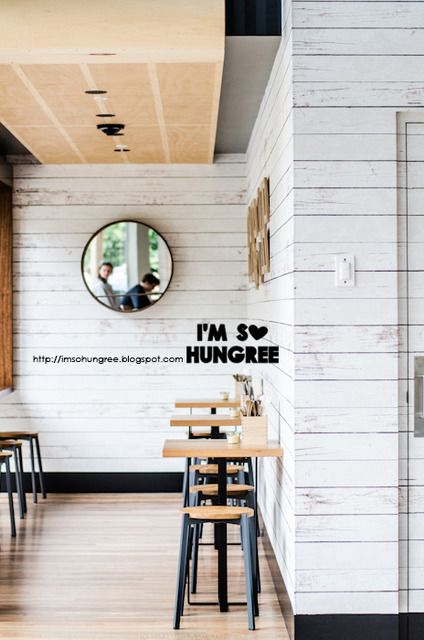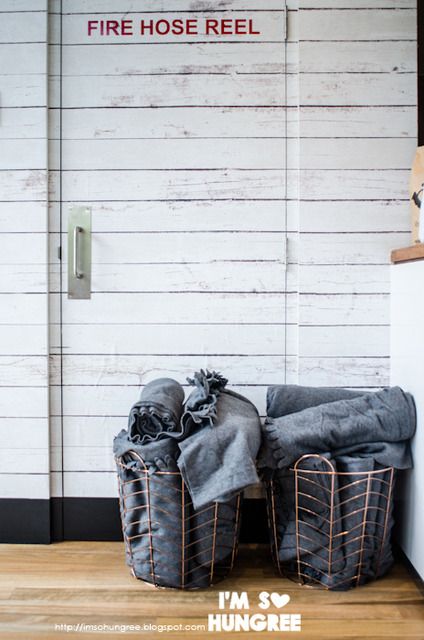 Opened by Megan Phillies and James Meehan, who you know from Hoy Pinoy and the Meatball Company, Frankie Says is bright and welcoming, with windowed views out to the riverside it's next to. I particularly love the basket of blankets next to the counter for when winter starts creeping around again.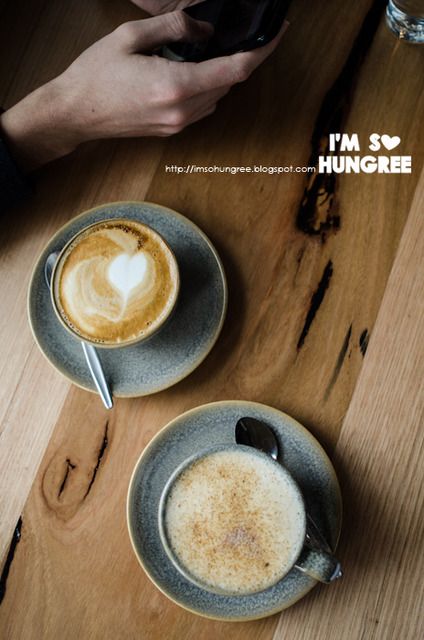 Although Frankie Says is open for breakfast and lunch, and therefore can easily be deemed a cafe, there's an Italian slant to the menu, with antipasto plates to be shared and house-made stone oven pizzas mixed in with truffled eggs and quinoa salads. Something for everything, but overall an approachable and relaxed menu.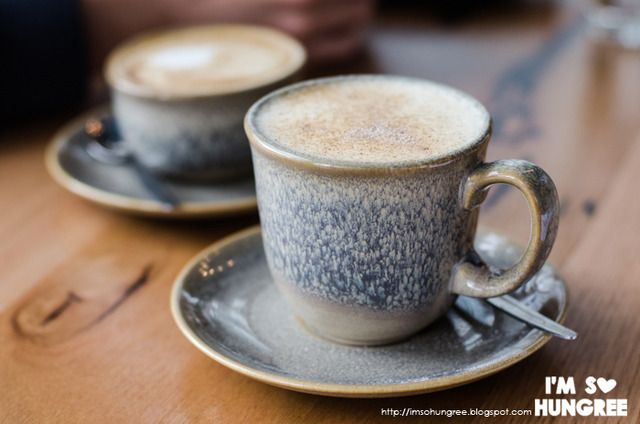 I simply adore the crockery, conspiring to steal my chai cup and Brad's hug mug (although perhaps I shouldn't broadcast my ideas via Instagram next time, because the staff were on to me!). My chai was lovely and warming, not super spicy, but good tea flavour.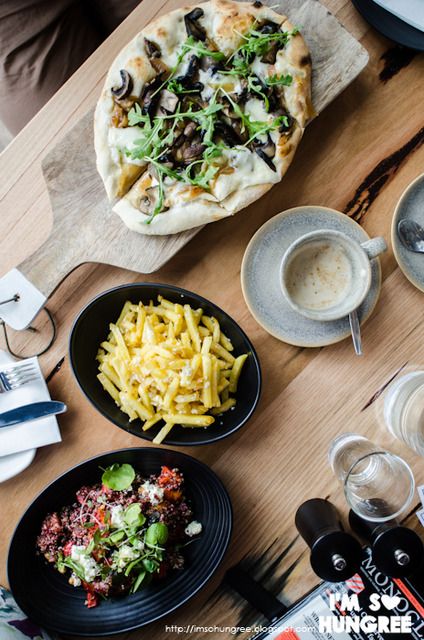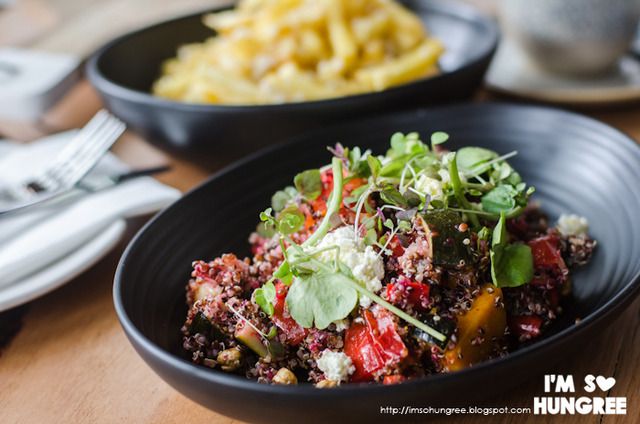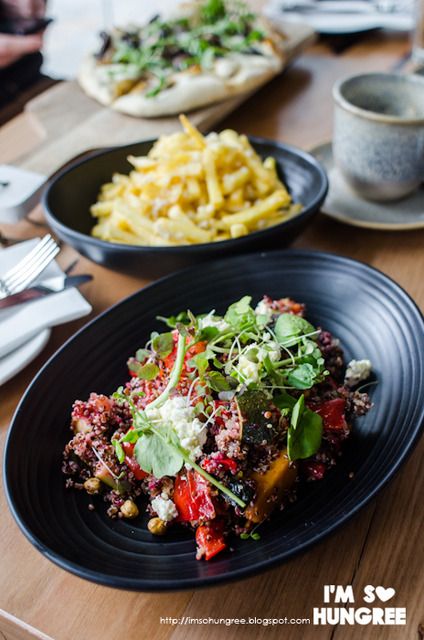 For brunch, I balanced a little naughty with a little nice. A tri-colour quinoa salad special with roasted veggies, crumbed feta and double roasted chickpeas was so refreshing, but delicious as well. I loved the creamy feta, the crunchy chickpeas (although I would've loved more of them) and the sweet vegetables. My kind of salad.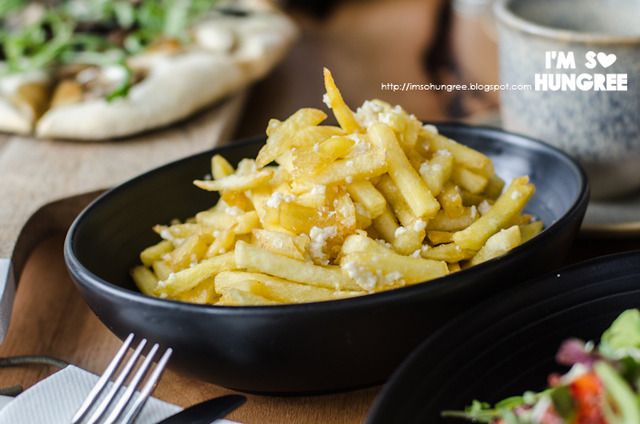 With this, I couldn't resist a serve of the truffle parmesan fries, which were a seriously generous serve, for $7, I thought it was very reasonable! I couldn't resist continuously dipping my hand in for the crunchy golden sticks, which smelt like heaven and had just enough cheesy goodness throughout. Solid.
Brad's Swiss brown mushroom pizza with caramelised onion, taleggio and porcini salt was again, another huge serve, with soft and pillowy crusts, soaking up that caramelised onion and taleggio goodness. In Italian style, the toppings are not over complicated, nor overwhelming, resulting in a delicious and well balanced flavour profile.
An easy spot to spend an afternoon with a book (or Monocle magazine like I had), with friendly and attentive service. I'm hanging out to come back for the Fritto misto, calamari, fresh market fish and prawns dusted with semolina…which you're supposed to share (minimum order is for 2 people), but I could eat for two…