He says…not a lot…and she says….a whole lot more…in our relationship anyway.
I really do dictate where Brad and I go for breakkie on the weekend. As if he keeps up with what's happening, who's opening, what's closing and lord knows what I might be craving anyway. So it works out. But I guess the main thing, that I do love and appreciate, is that he enjoys his breakfasts out with me, it's something that we both miss whenever I'm out of the country over a weekend. What a terrible girlfriend I am, spiriting myself overseas all the time...
It was a slightly wet Saturday, the winds were biting but I was in high spirits and tossing up where to go. We ended up heading out towards, Camberwell, although I nearly had Brad stop in Hawthorn on the way when I realised I had finally noticed where Home Dining Room was.
But we stuck to the original plan, and down Camberwell Road, away from the busy shopping junction and train station, just on the corner of Toorak Road, we found He Says, She Says.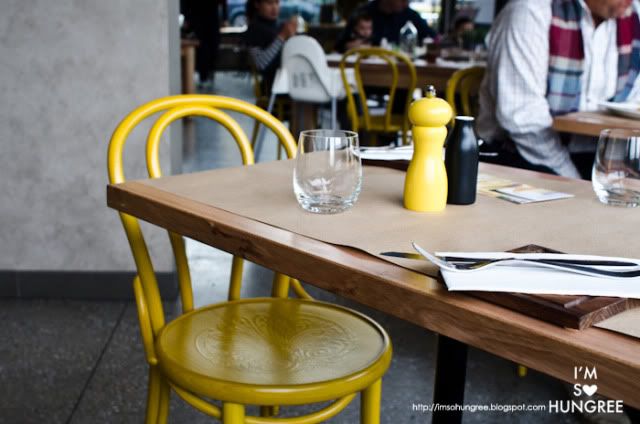 It's not much to look at out from the outside. All black. Kinda office-like. Mildly tacky stick on letters on the door advertising coffee and muffins and breakfast like stuff but once again, I will learn not to judge a book by it's cover.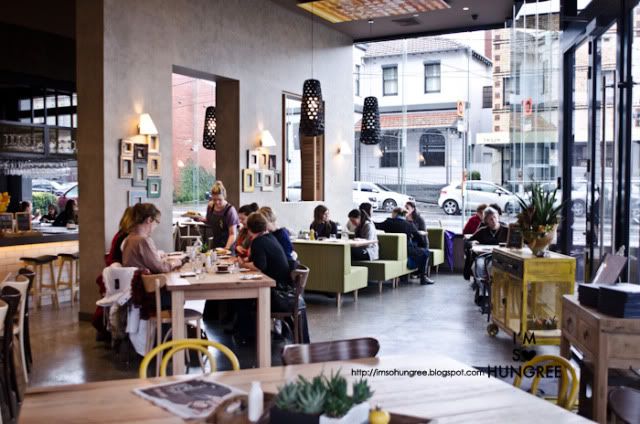 Stepping inside my heart just flopped all over the floor. All over the floor. The place was beautiful.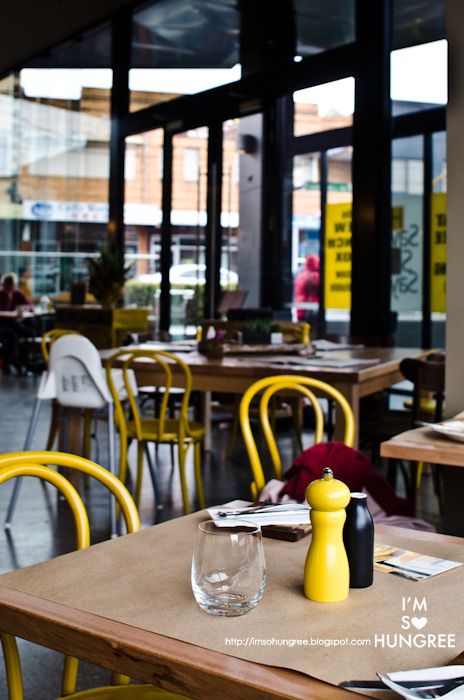 There was barely a wall in sight, instead surrounded by tinted windows, which on a day as nippy and overcast as it was, made it feel much warmer and cosier than it otherwise as, as the room appeared so bright.
Oh, have I told you how much I love big windows and high ceilings…have I told you lately….?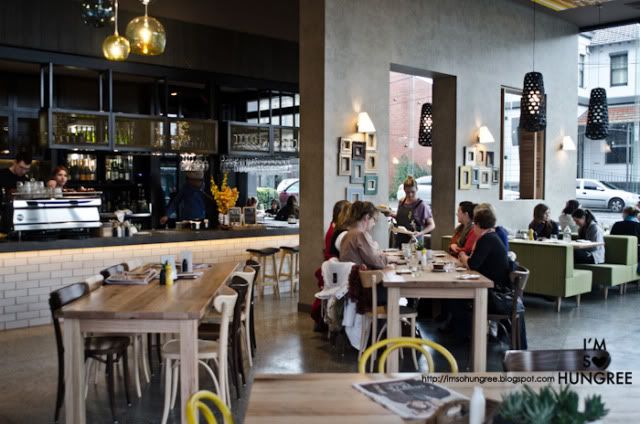 And beyond that, He Says, She Says was just decked out beautifully, gorgeous, clean yet immensely cosy. Elegant neutral shades, with hints and pops of yellow, which just exuded an overall warm tone. It kind of looked like it could have popped off the front cover of some home living magazine.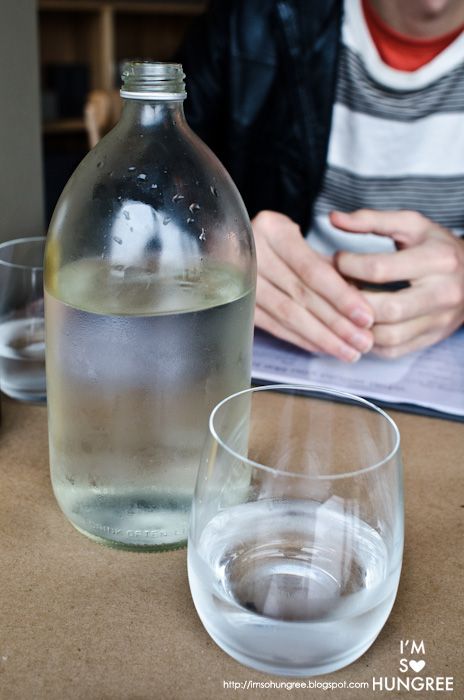 We were warmly greeted by the manager (I assume) and I naturally gravitated towards a seat by the window where the daylight had just married the table and created beautiful photography light. Just beautiful. Tear.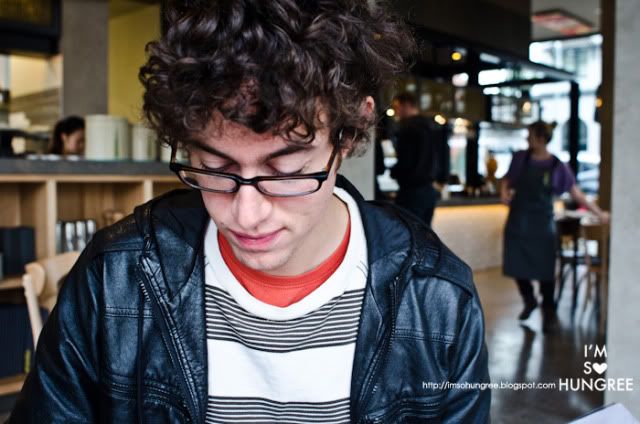 I'm not sure what it might be like with you guys, but for Brad and I, going out for meals is when we have our most insightful and meaningful talks. I guess there's not much else you can do to fill the space in-between waiting for meals after all! Not saying that we don't talk otherwise...but we tend to just chill out a bit more when not over a dining table.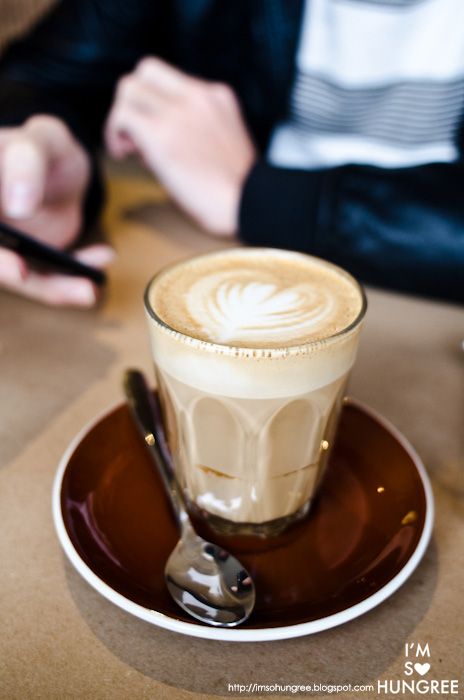 A rather pretty looking coffee for Brad...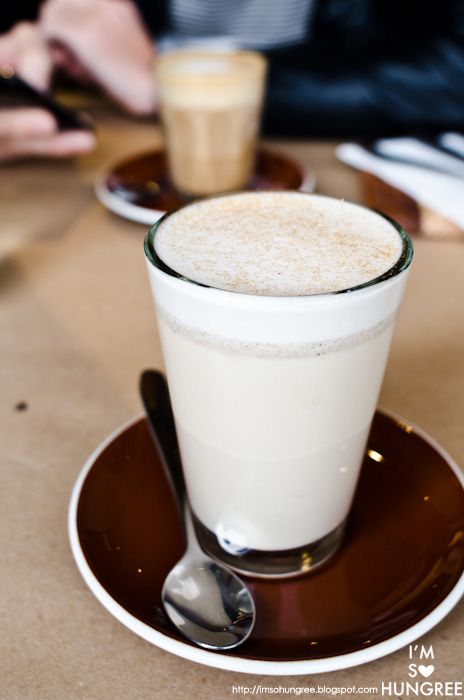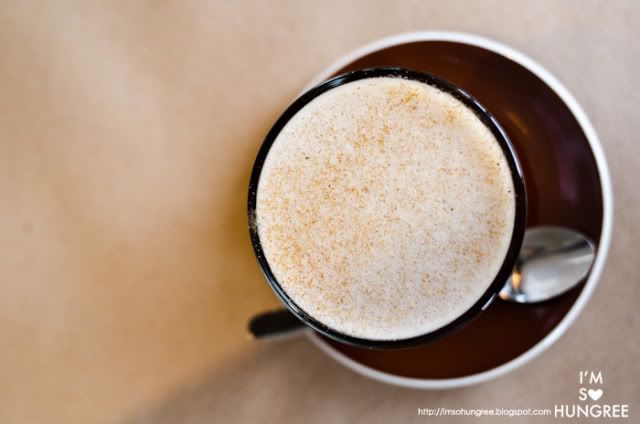 My soy chai was full of flavour, spicy and sweet, although I found the milk seemed a little watery in texture. Not as rich and creamy as I've had it before, but I still absolutely loved how it tasted.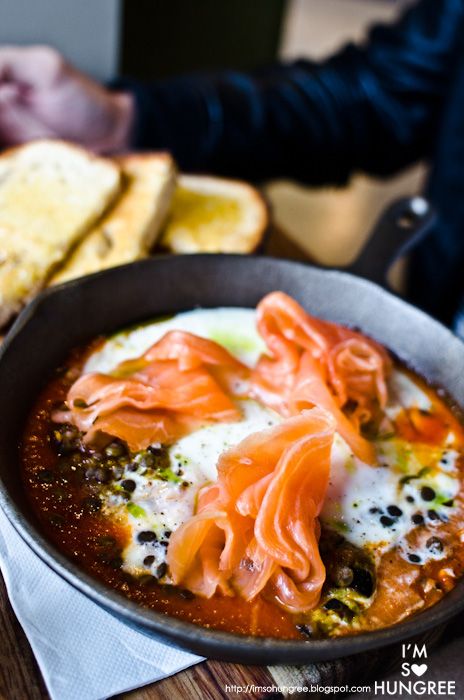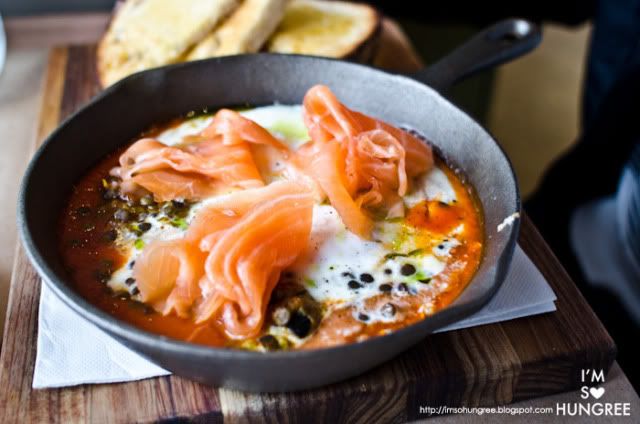 Brad had the baked eggs of the day, I don't remember everything that was in there, but there was smoked salmon, lentils and a couple of other things. I quite liked what a different take this was on the typical baked egg. I don't think I had ever come across fish before, and although I found it surprising, the flavours worked together quite well all the same.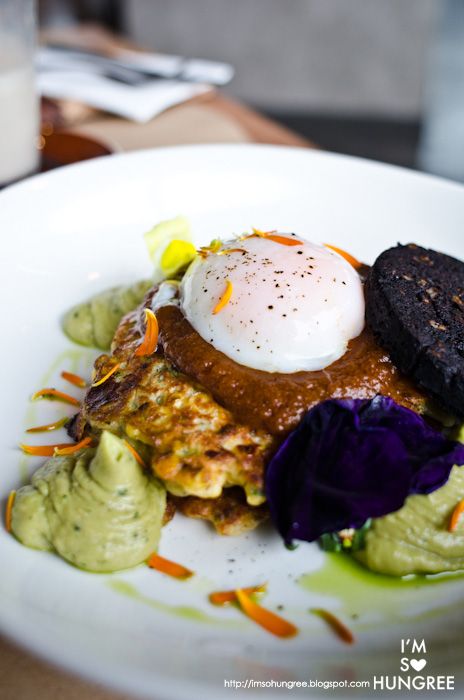 For me, what else could it be but the sweetcorn and manchego fritters, that came with a slow cooked egg, little squirts of avocado and tomato chilli jam. And because I might have been craving it, a side of black pudding. Seriously, not enough places have black pudding as a side. Melbourne please rectify this. Everybody needs a little more black pudding in their life.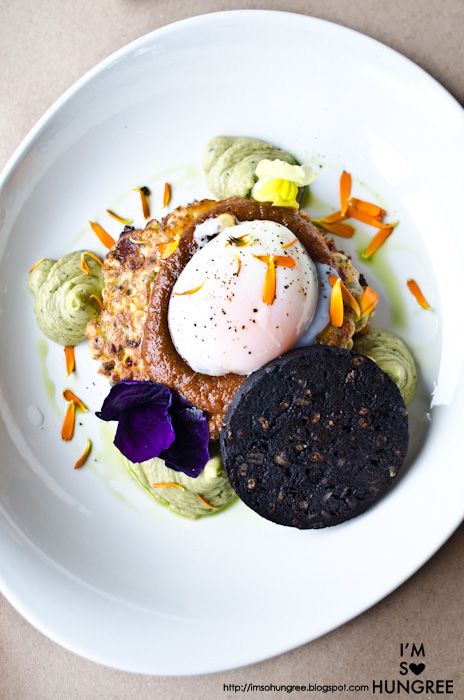 Pretty as a picture, although the squirts of avocado initially made me think of something a little less savoury, it is kind of cute in it's own way. And whilst edible flowers are never really necessary, they always do bring a smile to my face on a dish. It made the dish feel very Spring-like. I'm a colour girl. I'm easy to please!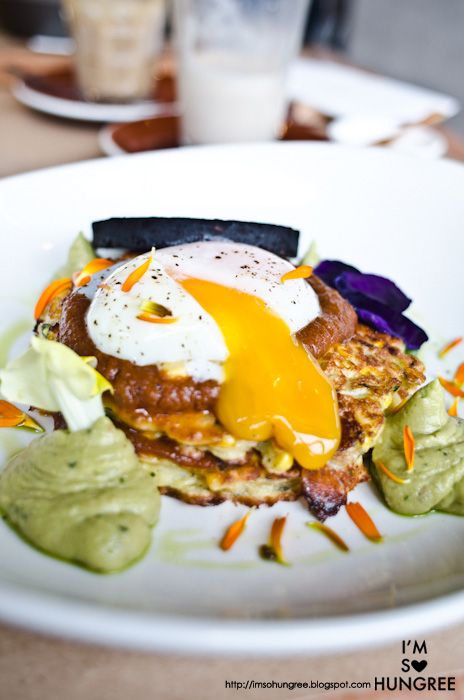 The egg was amazing. Upon release, the yolk just gently cascaded down the mini tower of fritters it was perched on. I wish I had a video of it, it was just…magnificent.
Overall I found the dish enjoyable, the fritters were tasty, not too doughy and full of corn, but maybe a little bit under seasoned. Fortunately, I had ordered my black pudding on the side, so it provided the little extra salt that was needed I think. At the end of the day, I loved the combination of everything I ordered.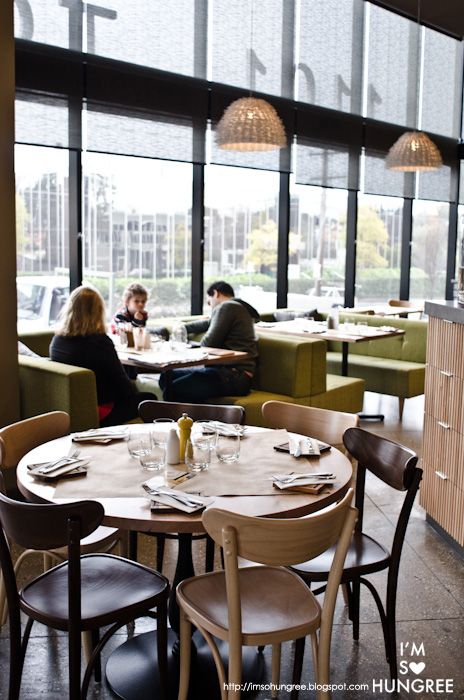 The couple one table down from us, after their breakfast, had both moved to the couch side of their table and proceeded to flip open the paper and sit and read, while sipping on a second coffee.
This was the atmosphere of He Says, She Says. I do wish I had had a book and more time on my hands that day. An easy spot to sit, chill out and leave the world behind you for a bit. With some fairly tasty food too! Whilst I was tempted by sweet treats sitting at the counter on the way out, I thought I might save it for next time…and maybe a dinner visit? Perhaps…?
1101 Toorak Road
Camberwell 3124

View I'm So Hungree in a larger map