My mum and her friends are notorious for having lunches which last anywhere from 2 to 4 hours. This weekend actually, my mum and her friends probably broke their record when she left to go have lunch at 12 and didn't come home until about 5!
To be fair though, they usually go poke their nose around shops after lunching and what not, so I guess that can take up some time…
One morning I had a short photography job in the city and then, since I was a bit lazy and what not, instead of catching the bus and walking home, I got the tram to a bit past Kew junction, to meet mum and her friends at the Tassal salmon shop where they were having lunch.
On my way walking from the tram to Tassal, I happened to notice Lil Boy Blue, looking shiny, clean and new.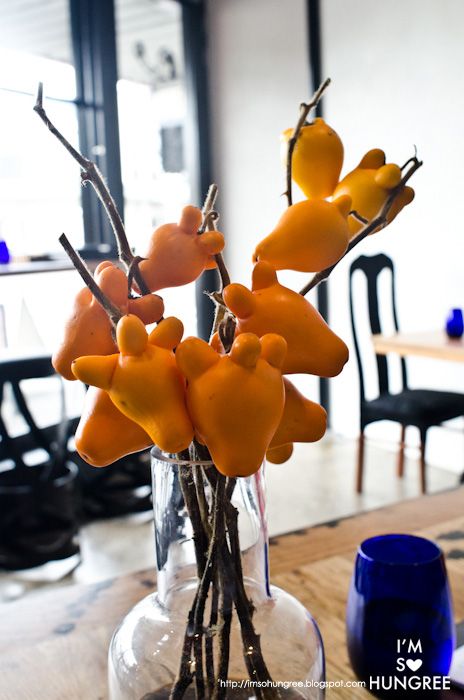 So after mum and her friends finished lunch, since they commented that the coffee at Tassal's isn't usually awesome, I suggested we try out Lil Boy Blue.
The space is cute, bright and inviting, I loved the bright blue water glasses, adding a pop of colour.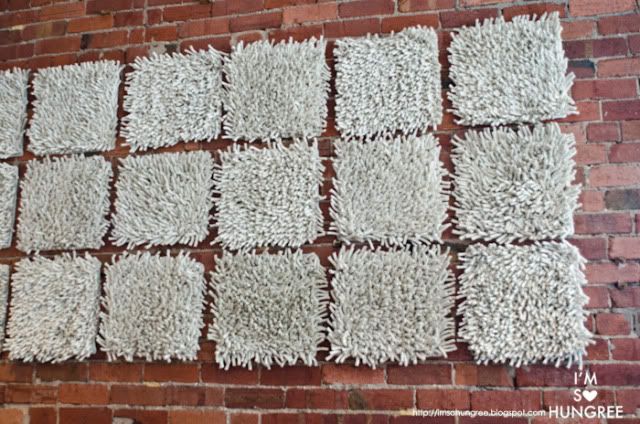 My mum's friends got a little bit creeped out by, what looked like, a carpet on the wall, as the individual strands kinda looked like eyes. I thought it was kinda funky. Fuzzy walls just make me want to rub up against them...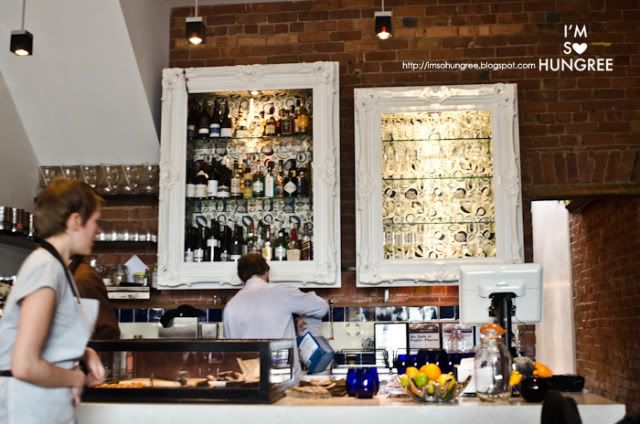 Whilst Lil Boy Blue has breakfast options, which all sounded quite delicious and looked reasonably priced, they don't really want to be known so much as a cafe. Instead, they are a place where you can pop by, at any time of the day, from the morning till the night, whether you want a glass of wine, or a savoury treat, there's something there for you.
And on this occasion, we were there for coffee and sweets.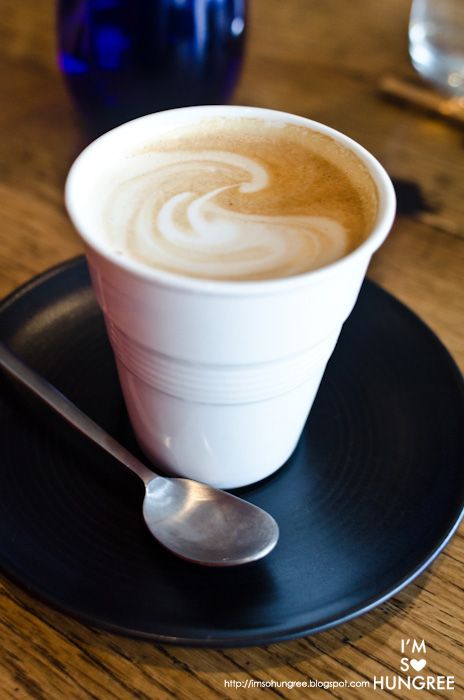 Coffee was well received all around by the ladies, who may have been out to confuse the poor waitress with all their different variations of lattes, skinny, decaf or maybe flat white? So picky! My mum commented on one of her friend's orders, a skinny decaf latte, calling it a 'Why Bother?!'
Aren't the cups just gorgeous though? I was personally smitten.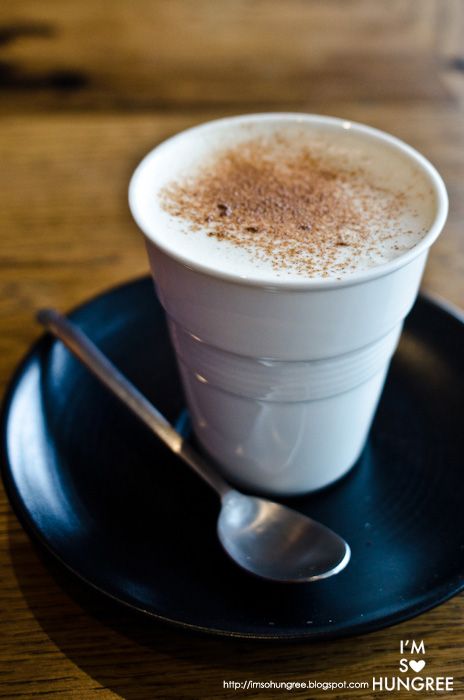 My chai latte I found a little bit bland at first, until I realised that I hadn't mixed my drink and the honey was all at the bottom of the cup. Oopsies! Once the honey had been mixed through, it was quite nice.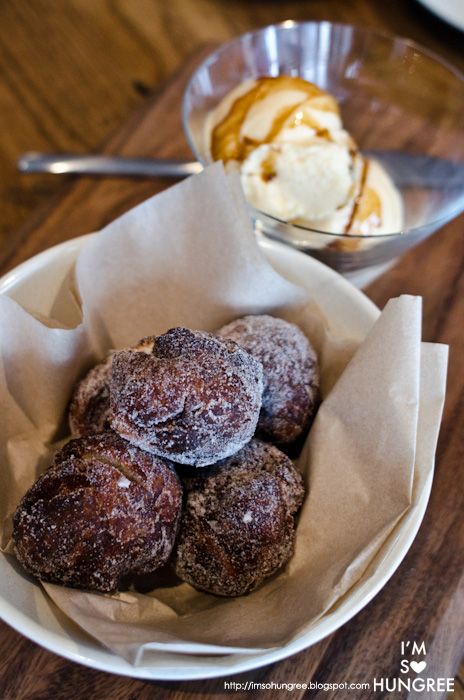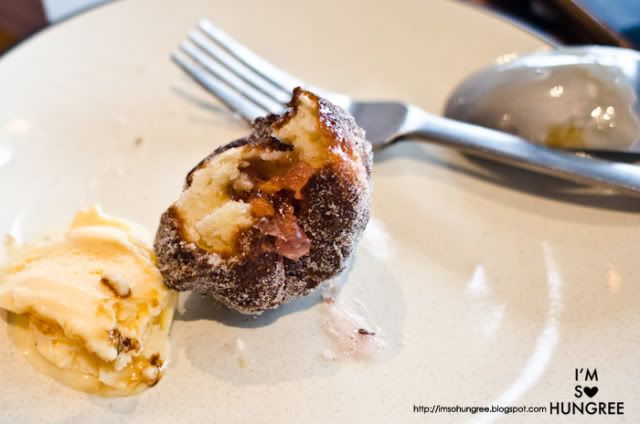 Turkish delight doughnuts, with cinnamon ice-cream and Allpress espresso syrup. All levels of yum. All of them! Dusted in sugar crystals, the doughnuts were crisp on the outside, until you broke them open to enjoy the yeasty, doughy goodness on the inside. With a heart of pink…pink turkish delight, these were delightful. Deeeeee-lightful!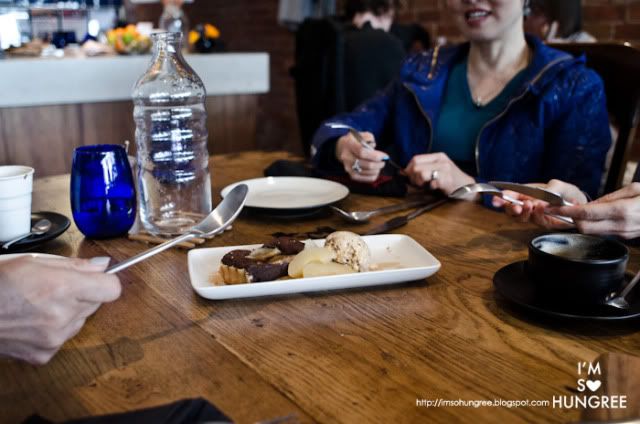 I had to be quick with the photo here, as the ladies were all poised with forks, spoons, knives, whatever they could get their hands on, to dig into the chocolate & Beaurre Bosc pear tart with rum and raisin ice-cream. Dense, not overly sweet, with soft juicy pears, this was also quite the winner!
Although we only had a very short introduction to what Lil Boy Blue could offer, first impressions do stick and I think we were all quite impressed so far! With breakfast options like poached and crumbed eggs and mains such as seared scallops with jerusalem artichoke, I'm quite looking forward to pop by again…!