During my trip to Malaysia in October, after spending a few nights at a conference in Penang, and then joining my parents for one night there, we drove back to KL.
But of course it wasn't just a straight drive back…
We might've stopped on a few places on the way back too. Maybe just for food. Or more like, definitely for food. Did you not read my Penang post with food crazy Malaysian dads?
Ipoh is the capital city of the Perak state in Malaysia, and about 200km's out of Kuala Lumpur. It developed into one of Malaysia's main cities due to tin mining in the early 19th century. Although not as well known now as some of Malaysia's other cities, it has created a name for itself with Malaysians for good hawker food and some local specialities.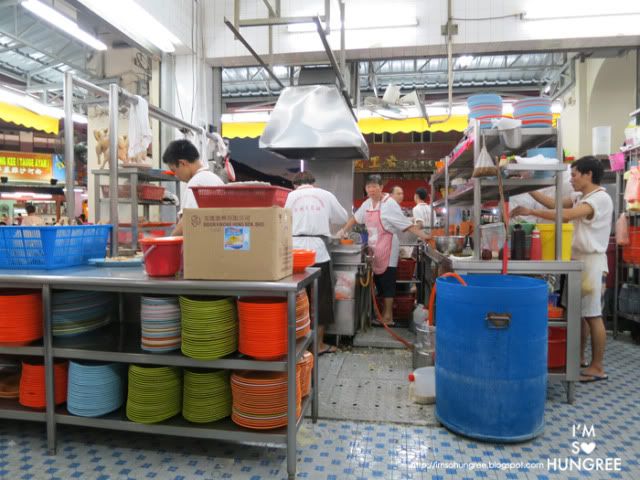 One night was spent here in Ipoh, which is a relatively quiet town until you find where the food shops have decided to congregate all in one area. A beacon of neon lights, a sea of noisy and happy eaters on big family size plastic tables and chairs, and a whole lot of delicious smells.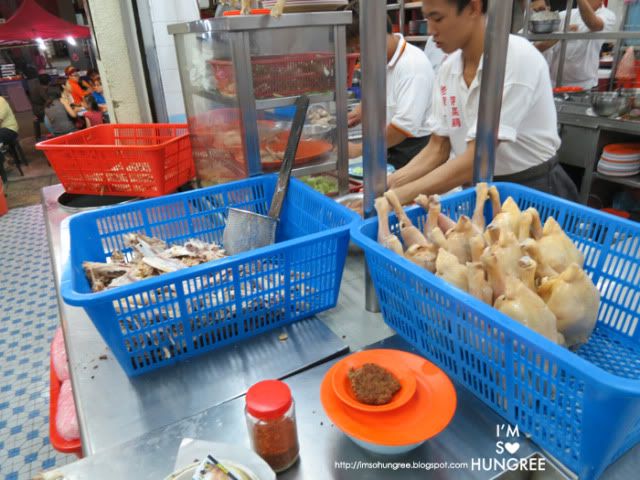 We ended up at Lou Wong Resturant from the suggestion of my Uncle who has a factory near the town for a few basic absolute necessities while in Ipoh.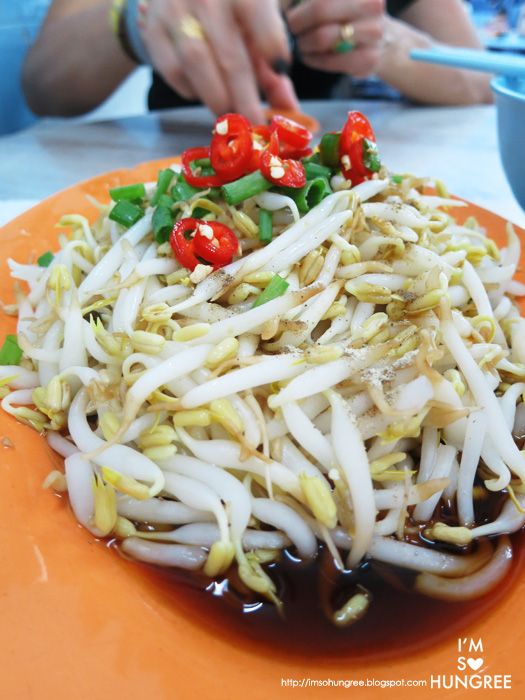 One of the necessities, being chicken and beansprouts. Let's talk about the beansprouts first. Sure, totally unexciting, but in Ipoh, they are short, thick, crunchy and totally delicious. You don't get them like this anywhere else, and it's supposedly something to do with the water in the area. As always. Dressed simply, they're a treat on their own with a bit of rice.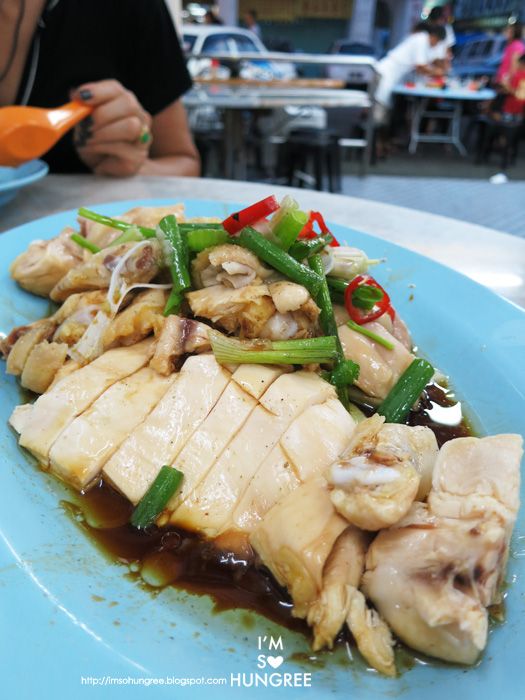 Now chicken, it's boiled with the beansprouts and soy sauce, and is just full of flavour. And so tender. It's just one of those simple delights! It kind of reminds me of Hainanese chicken with it's texture, but the flavour is quite different.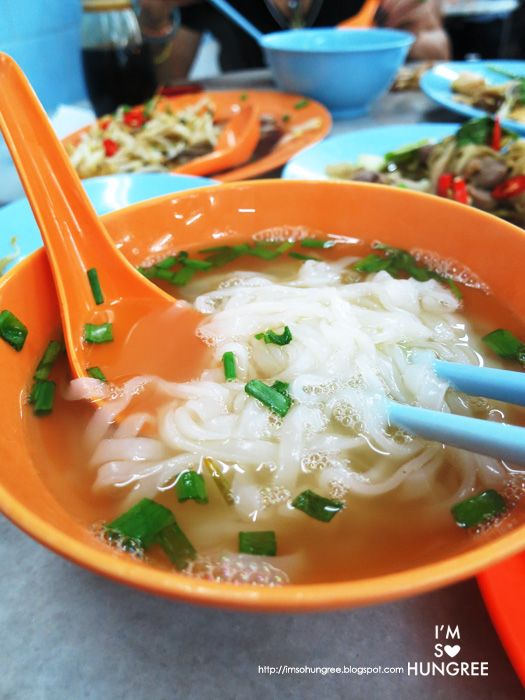 Another well loved local speciality, and necessity, is the soup hor fun, flat rice noodles in a clear chicken and pawn soup. Let me tell you, Lou Wong was an assembly line of a restaurant, an efficient machine. Food was hitting our table so fast that when dad asked for a second serve of hor fun, I'm not even exaggerating, he turned back to the table from ordering and the noodles hit the table about 10 seconds after that.
Phwoar. More restaurants in Melbourne could totally use that sort of speed!
The noodles are smooth, slippery and delightfully springy. There is a delicateness to them, due to the water from the spring in the area. Imbued with flavour from the soup, they are just so light and so easy to chow down on, that you really always end up ordering an extra bowl or two!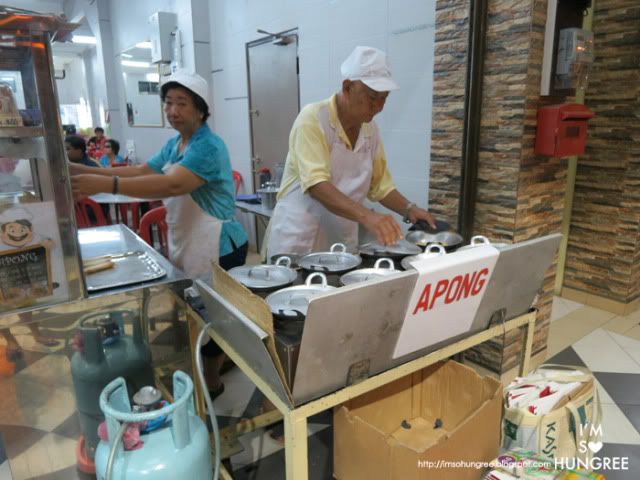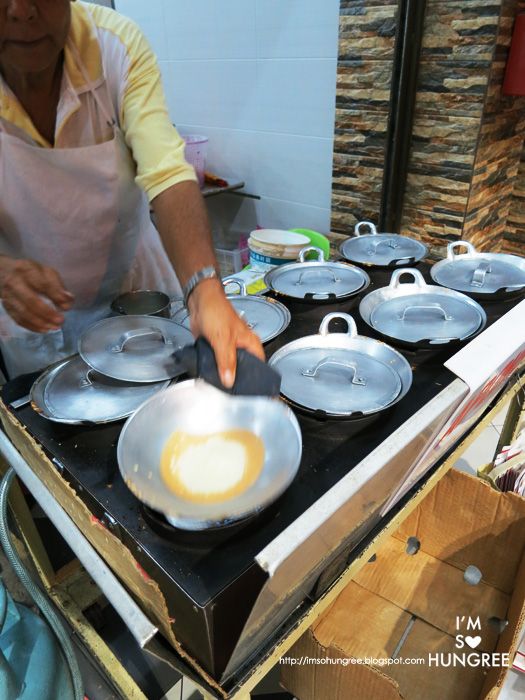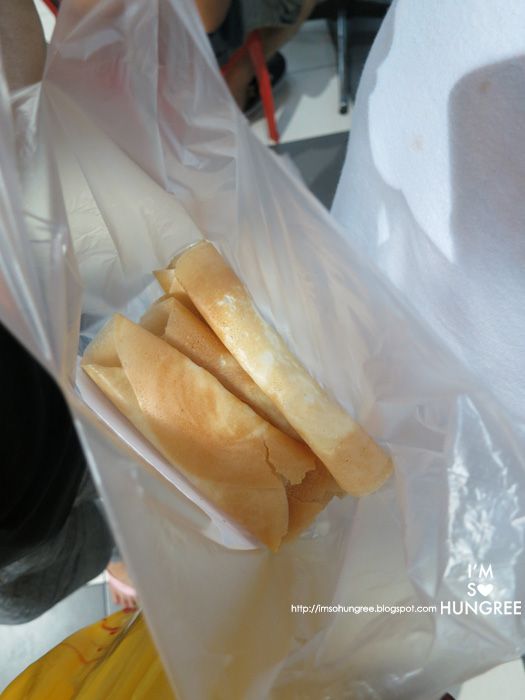 Not one of the necessities, but something nice we came across, was Apong. These are similar to another dessert in Penang, but here they were really just thin crepe like things, with the wet dough dropped into these hot metal bowls, rolled around to form the shape and then folded or rolled into these little cylinders. I don't recall actually having had these fresh before and they were just lovely to eat warm.
While you're in Ipoh, maybe after dinner, make sure to remember to pick up some pomelos. I forgot to take pictures, but they're all over the place! And pretty cheap too!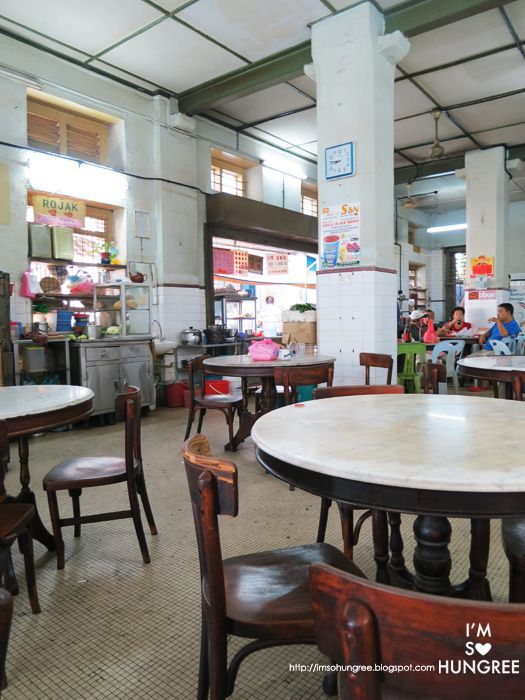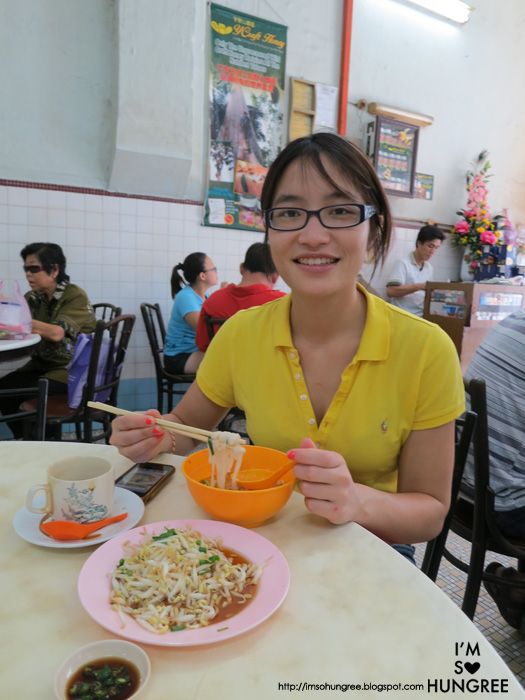 Breakfast the next morning was spent hopping from kopitiam to kopitiam, where we had more hor fun, more beansprouts, some hot teh tarik to soothe my Malaysian soul and….creme caramel.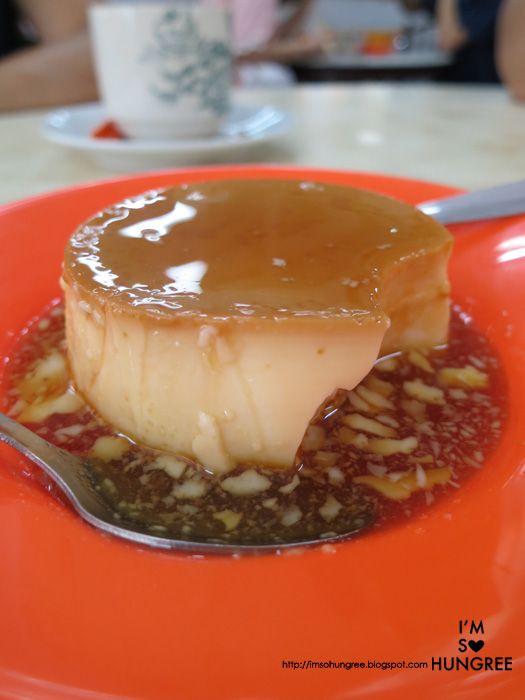 Y'know. Totally Malaysian food. It's weird, but it's surprisingly popular in the area apparently. It was also quite nice, surprisingly not too sugary, as Malaysians tend to have a bit of a sweet tooth when it comes to desserts, and very smooth. The caramel may not have been as rich as it might be in Melbourne, but considering it was just about hitting lunch time, it was definitely sweet enough!
Ipoh is pretty well known as well for a certain type of biscuit called 'Heong Peng', oval shaped biscuits, with a fairly thick flaky pastry outside and a sweet sticky filling, which we made sure to stop and stock up on to give as presents to the aunts and uncles back in Kuala Lumpur.
In the process of buying these, we discovered another delicious pastry biscuit treat.
Walking in through some doors, I distinctly recall being hit with a wave of sugar, bam! We walked into a bakery.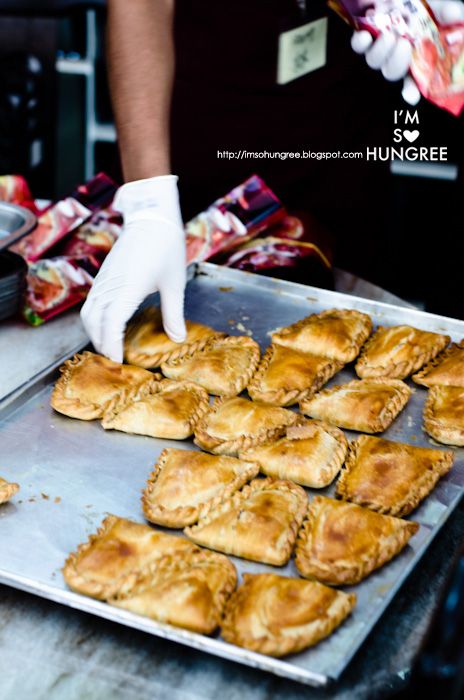 And not just any bakery, but a bakery selling kaya puffs.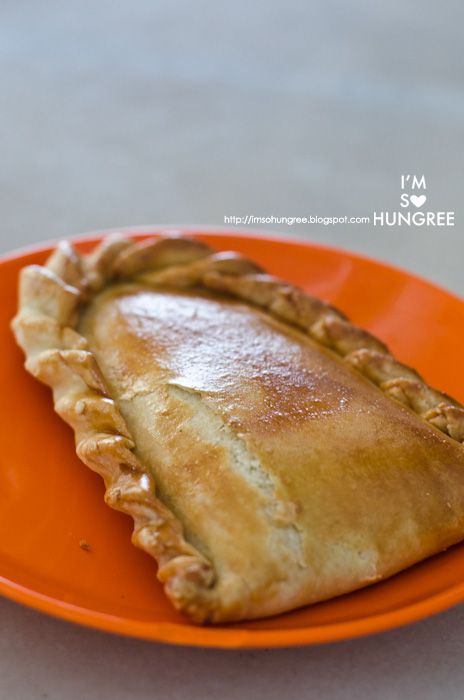 Oh my lord. Kaya is a very popular spread in Malaysia, which is essentially a coconut jam. Often had on a warm piece of toast, sometimes even with butter. But goodness, baked into pastries?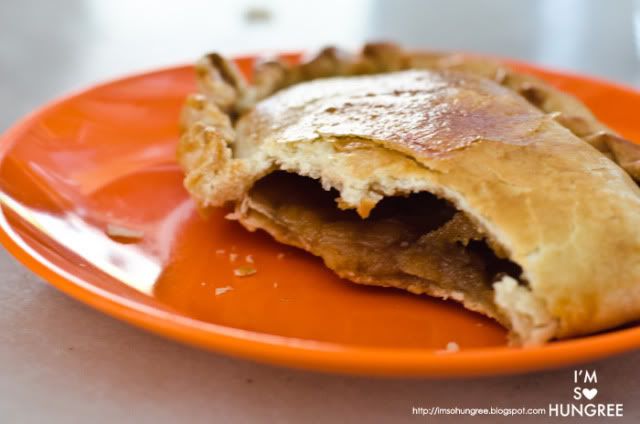 These were warm, fresh from the oven, smelling of sweet coconut goodness and were just an absolute dream. Flaky, buttery, sweet, I just wanted to sit in there all day, sip on teh tarik and drink in the glorious world of baked kaya goodness we had discovered.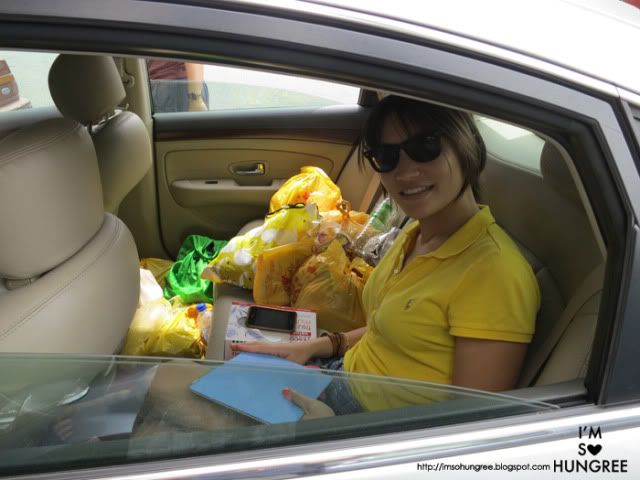 But alas, eventually I had to get back in the car and sit in the back seat next to a mountain of biscuity goodness, as we took the windy (and occasionally heart stopping) drive up to the Cameron Highlands. Woe was me, stuck with all those sweets….