It was that blistering hot 30+ degree night, where one walked out of the house and into an oven.
When all that one would want is a cocktail and a beach to pass out on somewhere.
Whilst I didn't quite get the beach, Brad and I did end up hightailing it back to his place and jumping into his pool, which was delightfully freezing at 10pm when it was still about 33 degrees out.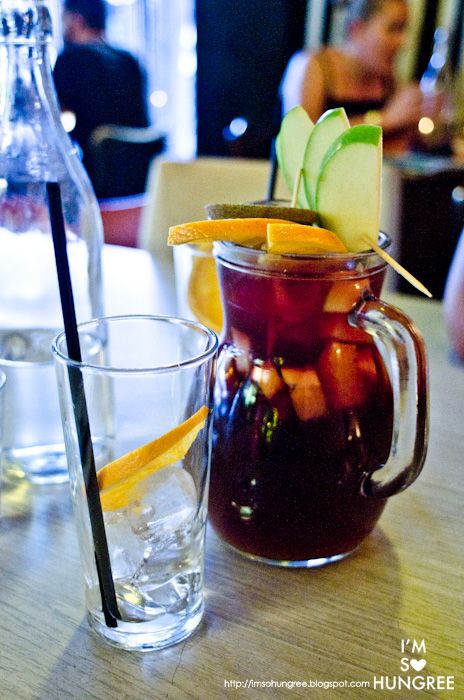 Before this, we found ourselves at Yellow Bird Cafe in Windsor, happily knocking back a jug of sangria, generously stuffed with fruits. Mmhmm.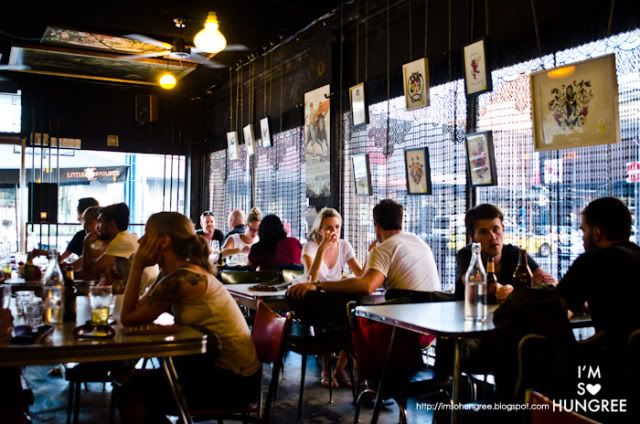 The first time I came across Yellow Bird Cafe, I was still an incredibly nerdy university student at Swinburne and was still fairly new to this whole eating out thing. I had a cup of tea for one and felt incredibly shy and out of place in the noisy, eclectic and rather hipster joint.
Not much has changed. Except me. I'm still pretty nerdy, but more comfortable with eating out (obviously).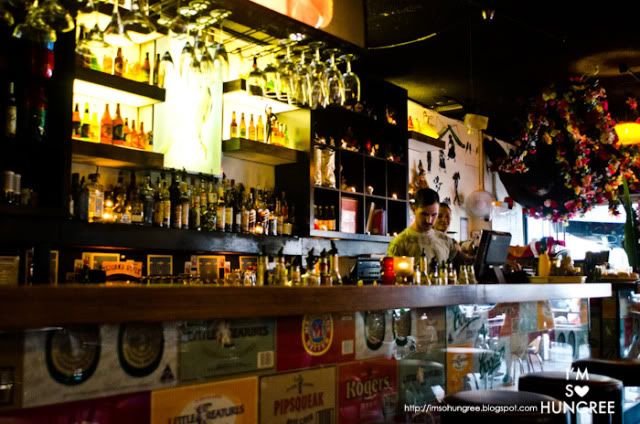 Yellow Bird stays much the same though, the music is played loud (no sweet whispers to be had here), and no they won't turn it down, and no they won't take requests. The decor is still as I remember, not in the slightest bit cool or slick, but instead full of personality and quirkiness.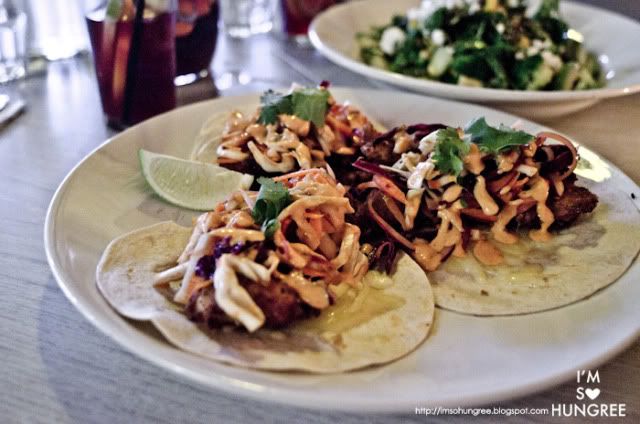 Dinner was an easy going affair, I was pretty set on tacos, having scoured the menu briefly before arriving, and that's exactly what I had. Soft shell crab in wheat taco shells. Three tacos in a serve, each taco with a generous serving of soft shell crab and a hearty serve of slaw with spicy mayo that had quite a kick! On a whole, pretty darned tasty, the spice not overpowering the sweetness of the crab, that was actually pretty meaty. Shame they're not corn taco shells though!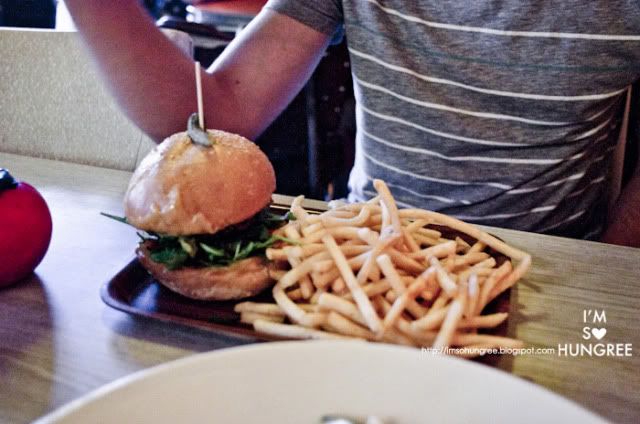 Brad went for the veggie burger with corn fritters, rocket, tasty cheese, guacamole, salsa, sweet chilli and a side of fries. It was one of those dishes that when I took my bite to try it out, I recoiled in surprise with how much tastier it was than I thought it would be! The corn fritters were beautifully seasoned, giving it a much more complex flavour than just corn, if I recall correctly it was fairly herbaceous which I really enjoyed. Probably one of the more interesting vegetarian burgers I've ever tried in my life!
Good chips too. Gooooooood chips.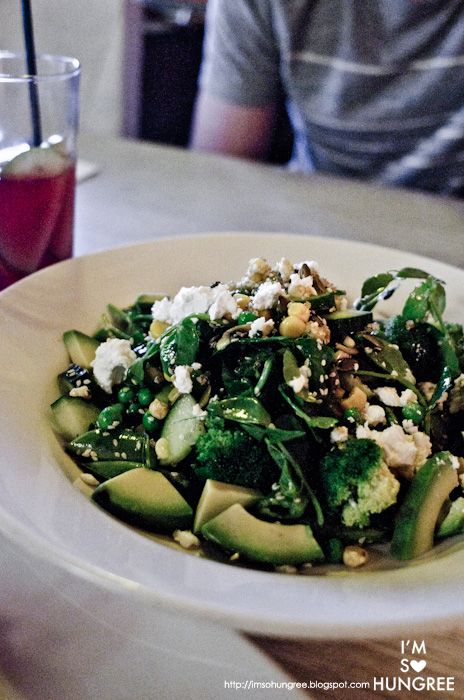 And to add some healthy into our meal, we got a salad. I forgot the name of it. It's not on the menu on the website. But it was delicious and all green. Cucumber, broccoli, peas, fetter, some kind of nut I forgot which, but I was pleasantly surprised with how enjoyable this was. Lots of crunch too!
I was honestly kind of surprised how much I enjoyed the food, and how bright the flavours generally were. I'm quite keen to pop by on a 'Tijuana' Tuesday, where the menu goes all Mexican with burritos, chilli con carne, enchiladas and fajitas…and a nice looking selection of margaritas!
122 Chapel Street
Windsor 3181