My trip to Tasmania in December (shh, I know it's a while ago) was my second visit to Tasmania, ever. My first trip over with Brad in 2010 was very much a case of meeting his family, drinking and sitting around eating (generally) overcooked meat. Brad's family is lovely, but they prefer not to see a hint of pink or blood in their meat. Not sure how I coped!
This trip though, we got into Tasmania a little under two weeks before Christmas, to attend his friend's wedding and to actually see a little more of the state!
We started out in Launceston, since it's pretty easy to get to and because Brad's friend's wedding was in Mole Creek, about an hour out of town. Although be wary with Jetstar, both our flights to and from Launceston were cancelled and had to be moved! Fortunately for our flight to Launceston, we were informed the night before and able to choose a different time, but for the flight back, our flight was actually cancelled on our way to the airport and we the earliest flight we could get put on was the 7pm one. Sigh Jetstar. When will I learn?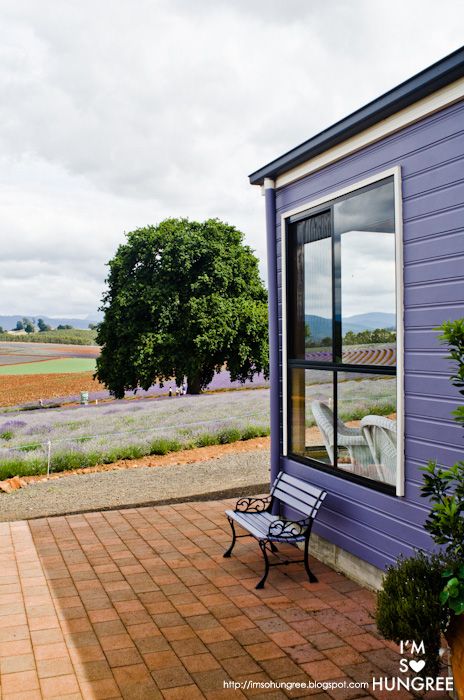 We hired a car, as there's really no other way to get around Tasmania efficiently (tip: much more affordable to hire a car in a period before Christmas!), and made our way straight to Bridestowe Lavender farm, which isn't too far from the city.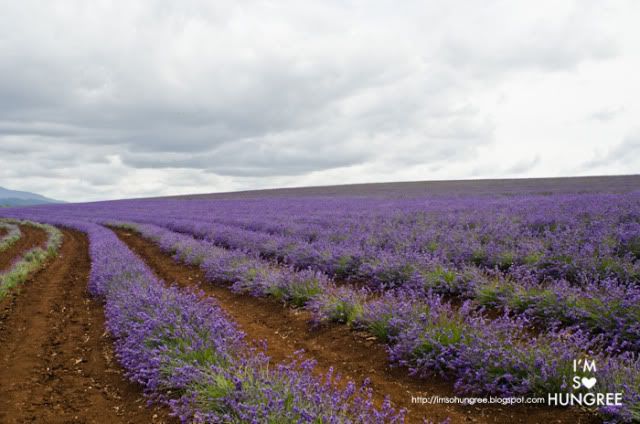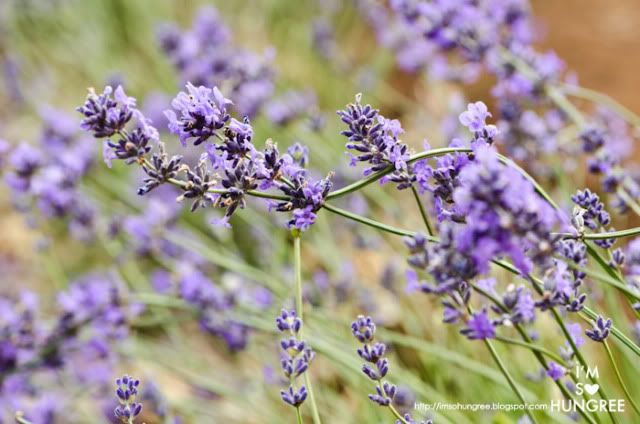 What a way it was to start our trip to Tasmania, with gorgeous purple hills and a soothing scent in the air. You can also find out how lavender oil is extracted out of the lavender, walking into the workshop for it is incredibly therapeutic (the scent is pretty intense in there), and it's an interesting process, one that seems quite tedious! A lot of flowers are needed for just a little bit of oil!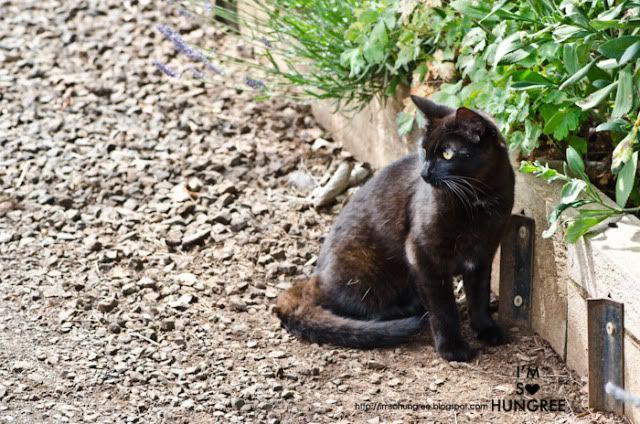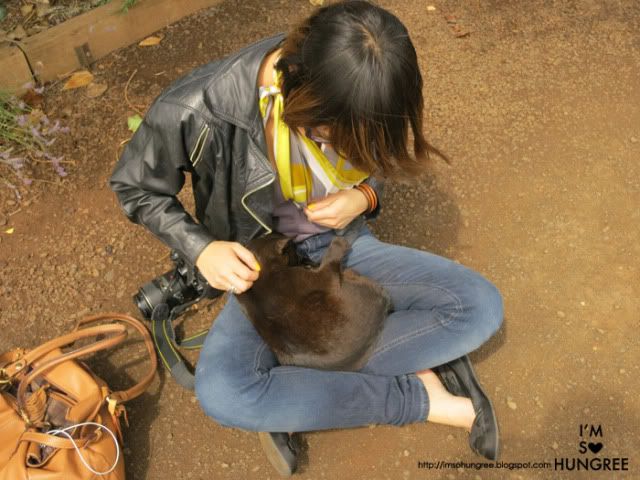 I also met the friendliest cat I've ever come across! I'm generally more of a dog person than cat, but I can't resist affectionate animals in general. This little guy took the opportunity to jump into my lap and roll around when I sat down, so cute. Sooo cute.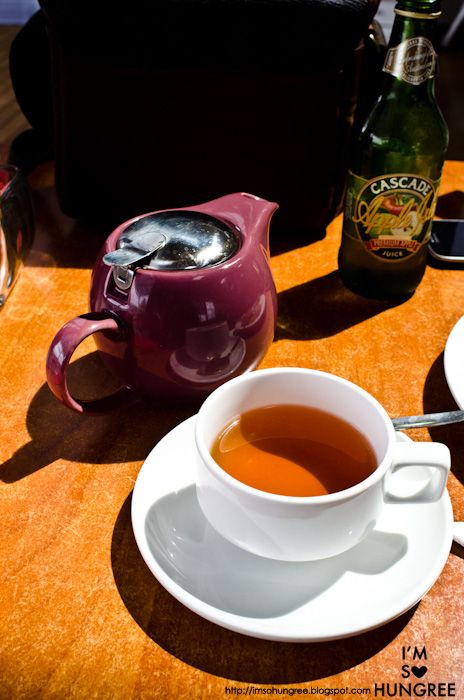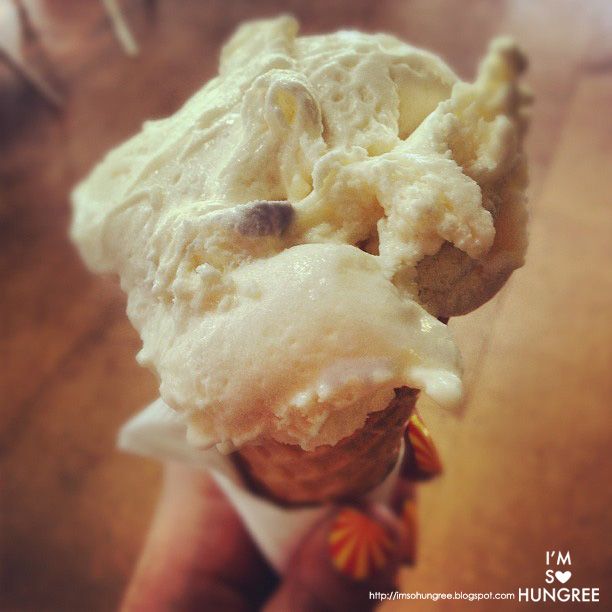 If you visit, don't forget to pop by the cafe and try…well most of the sweets infused with lavender! I got a lavender earl grey tea, which was quite fragrant and lovely, and also 2 giant scoops of lavender and honey ice-cream in a waffle cone. I felt like a big kid again. The perfect temperature for eating, it was so soft and sweet, although maybe lacking on the lavender. I also had incredible ice-cream envy after when I saw someone with a giant cone of bright purple ice-cream, which was the blueberry and lavender flavour I would think…first world problems folks.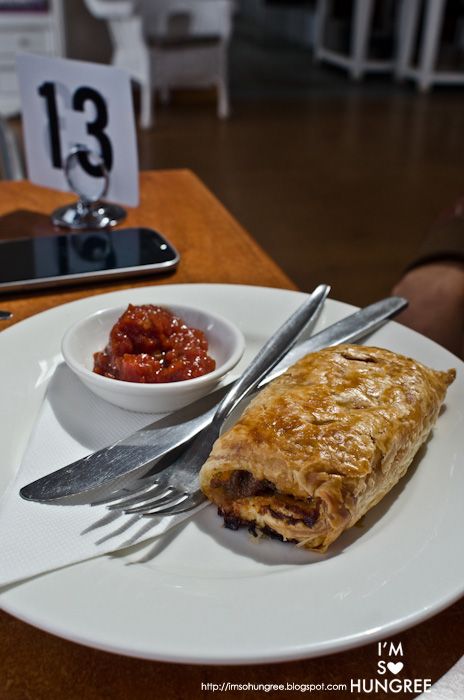 Brad also had a sausage roll, which was not infused with lavender, but had a lovely flaky pastry and was served with a sweet and tangy relish.
After spending forever in the gift shop trying to decide if I could justify buying lavender soap I was unlikely to ever use, we eventually made our way into Launceston itself, dumped our things in the Launceston Backpackers…and promptly napped. All that lavender obviously left it's effect on us!
We later wandered around town to get our bearings and scope out dinner options. I had done my research and after some scouting, we decided to eat at Fresh on Charles.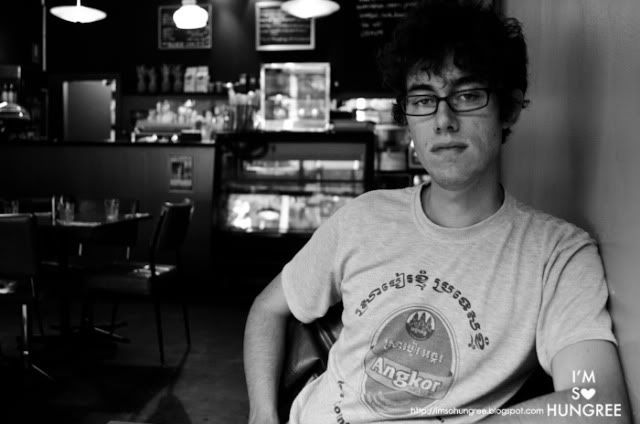 Fresh on Charles is a vegetarian and vegan cafe that's been around since 1999. Upon walking in to the cafe section of the restaurant, I kind of felt like I was on the set of 'That 70's Show'. Although simple, the decor was cute and kitschy.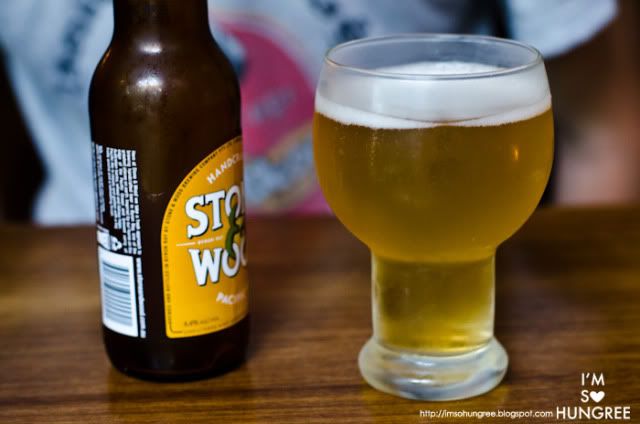 My watermelon and mint mojito was sort of overwhelmed with ginger, and definitely could have used a little more ice, cocktails shouldn't be room temperature! Fortunately, this was the only thing I didn't like about our meal...!
Whilst we were tempted by raw pad thai and besan flour pancakes for dinner, our gazelle-like waitress (I'm not even kidding, her legs were so long and lithe. Jealous. Is that what going vegan does to you?), recommended we try the mixed plate to share.
We went with the gluten free platter, which came out looking like an absolute treat! From a warm, creamy mushroom risotto, to lentil burger patties with satay sauce, tangy tomato ratatouille and much more, there were just so many components on the plate! And I suppose the most important thing, everything on the plate was piping hot and just brimming with flavour. We were surprised to be so full after demolishing the plateful of food, incredibly great value at $35…for the two of us! Definitely one of our favourite meals whilst in Tasmania!
Love the plate our food was served on too, there was a pavlova recipe hiding underneath! Overall, I loved how low key and easy going the vibe and dining experience was!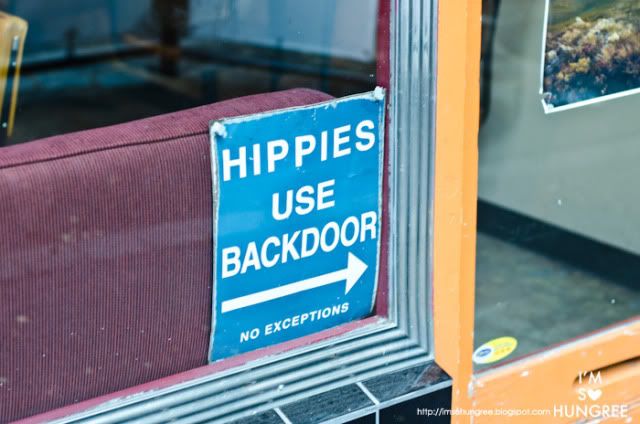 Wonder why hippies get to a special entrance...?
Both Brad and I were really hoping to return for breakfast, but unfortunately they weren't open the morning we wanted to go!
The next morning, breakfast was at Cafe Mondello, also on Charles Street actually. It was a tiny space, with only 7 tables or so, but unlike in Melbourne, we had no problem getting a seat. Woohoo!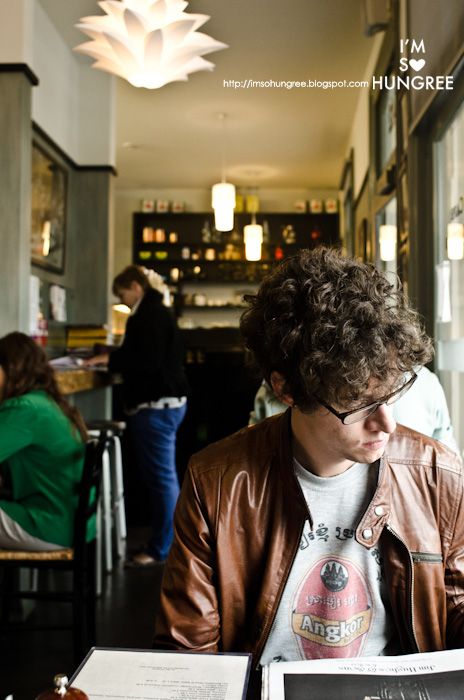 As it was a bit cold and blustery out (in December, who would've thought?), the cosy and intimate space, with a muted colour palette, was incredibly welcoming.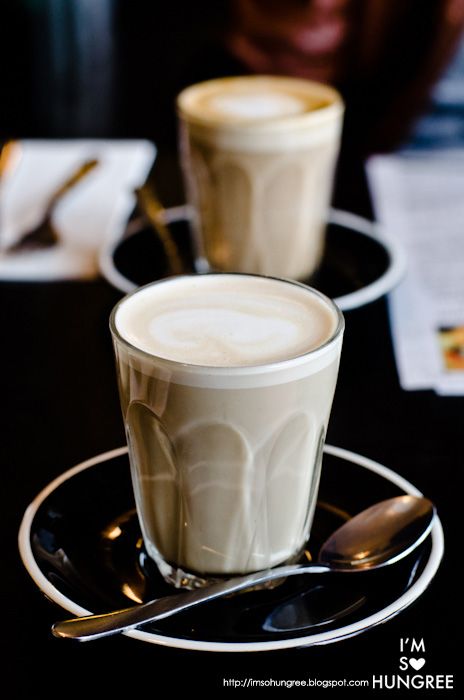 As was the smooth and sweet chai latte. There's no better way of warming up the fingers than wrapping them around a hot drink is there?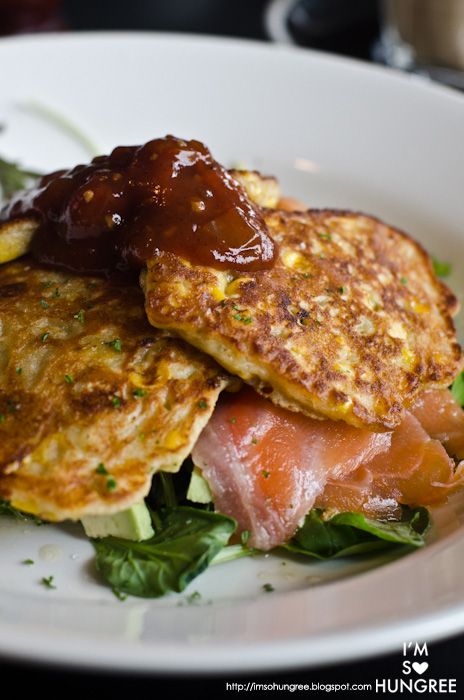 My corn fritters with smoked salmon, avocado, bit of relish and greens was just so fresh. That smoked Tassie salmon! Cool and so sweet, which went so well with the corny (hur hur) corn fritters, which weren't too doughy at all.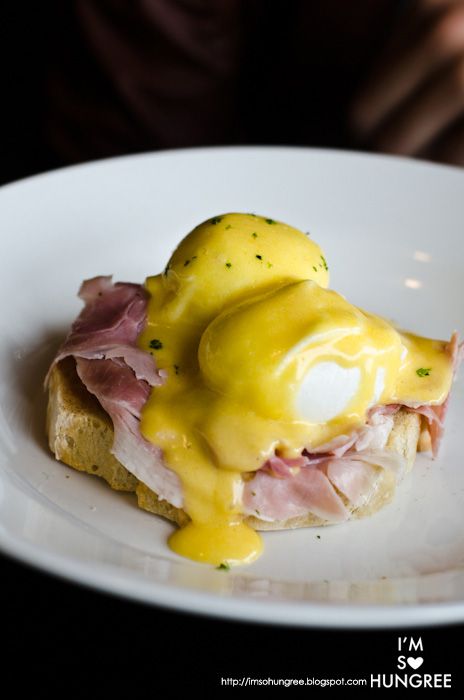 Brad's eggs benedict also looked disgustingly delicious, I mean look, those eggs are just drowning in that gorgeously glossy hollandaise. It makes the mouth water!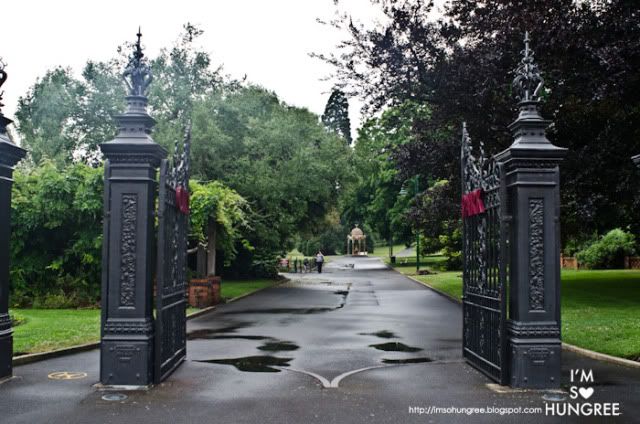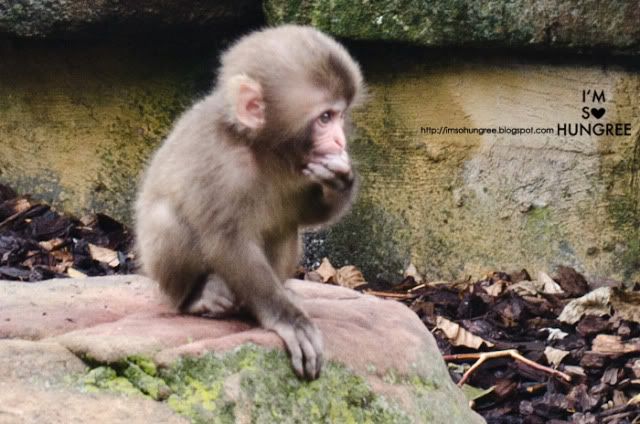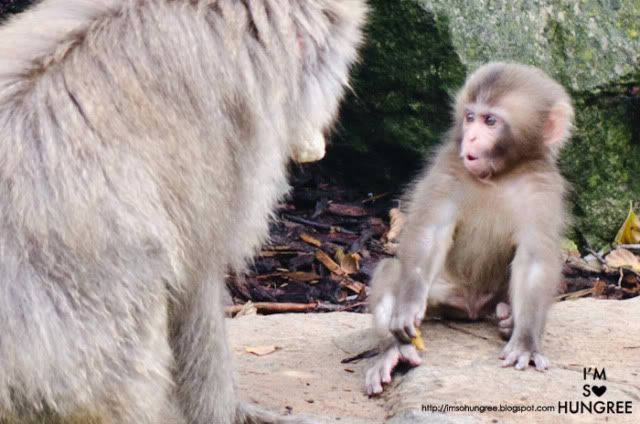 The afternoon was spent wandering around Launceston again, where we discovered Launceston has awesomely cheap street parking ($1.20 an hour? Any day!), stupidly steep hills (oh my calf muscles!) and cute monkeys in the City Park. Baby monkey! We also checked out the Queen Victoria Gallery, which is free (wahey!), which had some gorgeous colonial portraits and landscapes of Tasmania during some of the early settlements.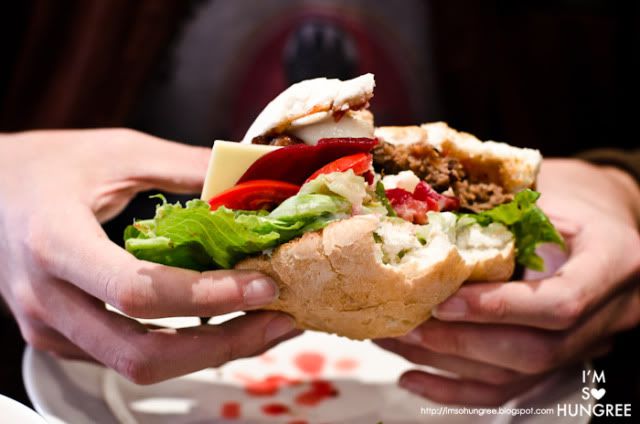 Lunch was a simple, but tasty affair at Burger Got Soul on Charles street (there's a trend here…), which does good hearty burgers, with fresh and local ingredients, similar to Grill'd in Melbourne. There is a huge variety of burgers on offer, but I could not go past the 'Lords of the Rings' burger.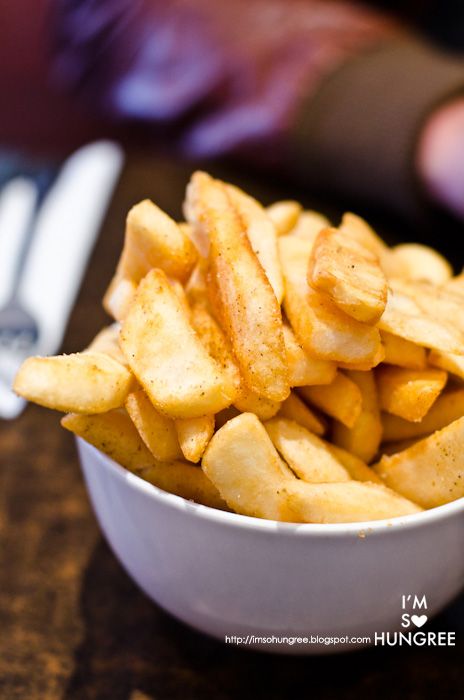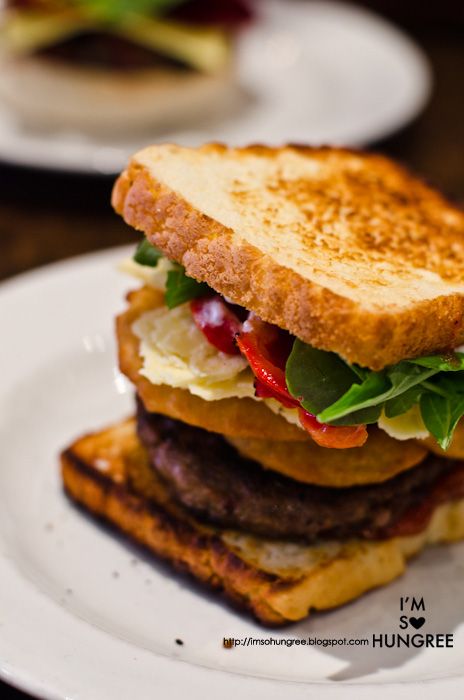 Lean beef burger, beer battered onion rings, vintage cheddar cheese, red peppers, rocket, garlic aioli and relish. Hey I was on holiday, who's judging? I was quite bemused that my gluten free 'bun' was two slices of gluten free bread, which kind of makes it more of a sandwich rather than a burger right? But that's missing the point. The point is that I had onion rings in my sand-urger. Oh yeah!
We headed back to our hostel after that, had a little food coma snooze then dolled up to head out to Mole Creek for Brad's friends wedding, which was actually held in a cave. I don't have any pictures unfortunately, but the ceremony was just gorgeous.
Everyone slowly walked into this cave, as it was quite low, with stalactites and stalagmites hanging around, half the people climbed up the stairs to look down at a little area in the middle where the bride and groom had their ceremony and the other half of the guests looked up from the bottom half of the steps. It was an incredibly personal and unique ceremony, the bride's father afterwards telling everyone to look up. As we did, the lights went out and you could see the ceiling was covered with glow worms like stars. Simply magic.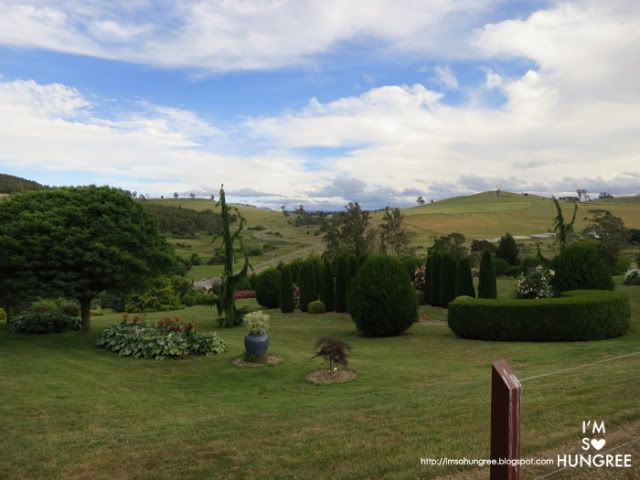 This was the view from the reception venue afterwards. Just beautiful. Whilst my salmon main was a big chunk of overcooked, dessert was a chocolate hazelnut terrine. Just beautiful!
Breakfast the next day was at Sporties Bistro (also on Charles Street!), which was alright, not quite enough personality here for me and a slightly overcooked omelette.
Before we headed off to Port Arthur, we stopped by the Queen Victoria Museum, where I transformed into a kid again, bewildered by dinosaur bones and wanting to touch every interactive display, and also made a stop at the Cataract Gorge.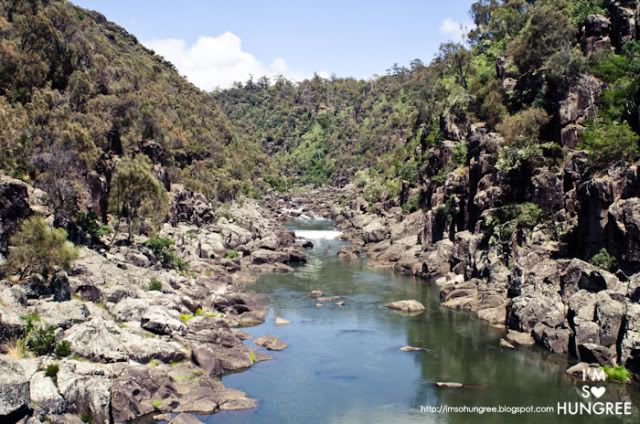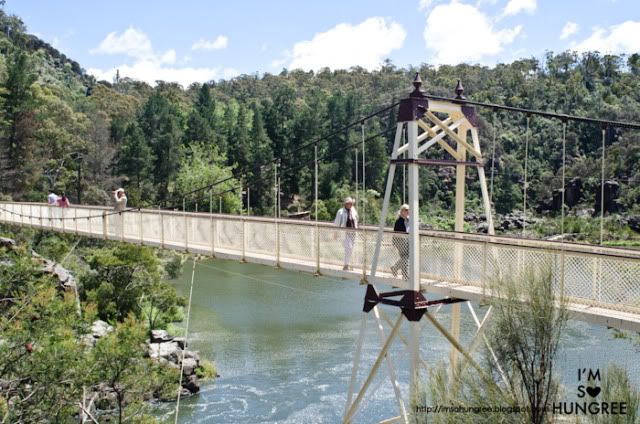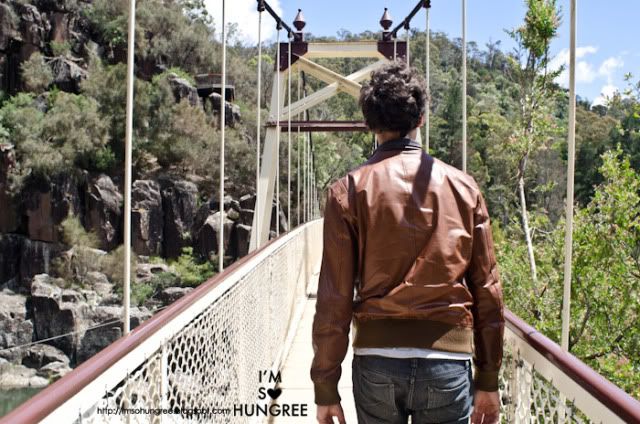 The Gorge is just a cool 5 minutes away from the city, maybe 15 if you want to walk it, but those hills are something to contend with! Although you have the option to ride a chairlift across the basin, at $12 a person, we felt walking the perimeter was much more pleasant! Walking over the suspended bridge is also quite fun, and you get a beautiful view while on it. Don't be like Brad (or Brad's dad) and bounce on it when the sign SPECIFICALLY TELLS YOU NOT TO.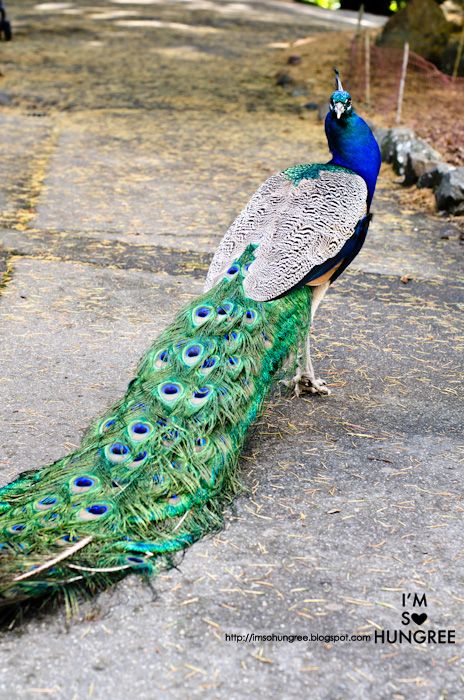 On the other side of the basin from where you walk in, there's a cute little tea house with peacocks running around everywhere. On our second visit on the way home to Melbourne (when our flight got cancelled and we got rebooked on a later one) there were even peacock babies and a wallaby! Too cute.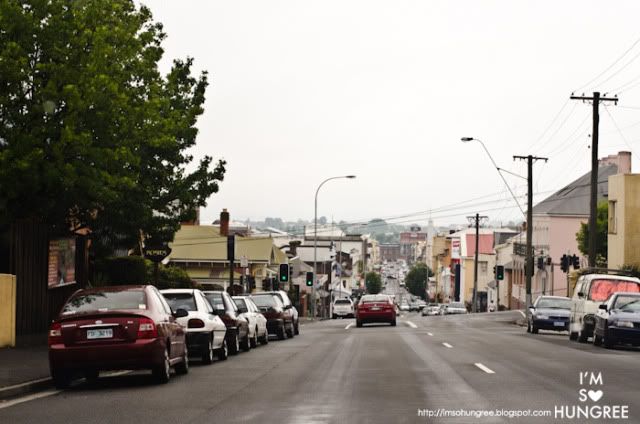 By the end of our two nights here, I was quite surprised with how much Launceston had to offer. I thought we would have more time just lolling around and taking it easy, but we were actually quite packed out! I was also suitably impressed with the food offerings as well, getting a lot more out of the food scene than I was expecting! Whilst I think mainlanders do have a tendency to hightail it to Hobart (don't blame you though!), I certainly think it's worth considering visiting Launceston, hiring a car and taking yourself around a bit! Maybe you could also check out the Christmas Hills Raspberry farm as well...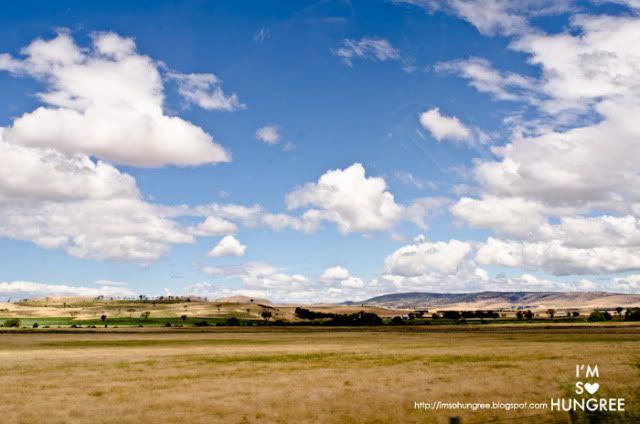 ...but anyhoo. Until the next Tasmanian instalment of my blog, where we visit Port Arthur!
296 Gillespies Rd, Nabowla TAS 7260
178 Charles Street, Launceston
242 Charles Street, Launceston
243 Charles Street, Launceston