Grandmothers are funny. My grandmother has dementia and is currently living in aged care, it was a bit challenging before she was there, as she was living with us, but now whenever I do see her, I am able to enjoy her company a lot more.
Take Chinese New Year this year for example. She was guided over to Brad by my aunt, to give him a red packet with money in it, as the tradition goes. First thing she asks him is where his wife is! When he answers that he doesn't have one yet, she proceeds to tell him she is waiting for him to get married and that she will hit him next year if he's not!
And then proceeds to talk to him in mandarin and is bewildered when he doesn't know any of the Chinese dialects at all.
Because of her condition, we don't have many meals out as a family and tend to have her over more often for dinner parties at home, which suit my parents as they love entertaining.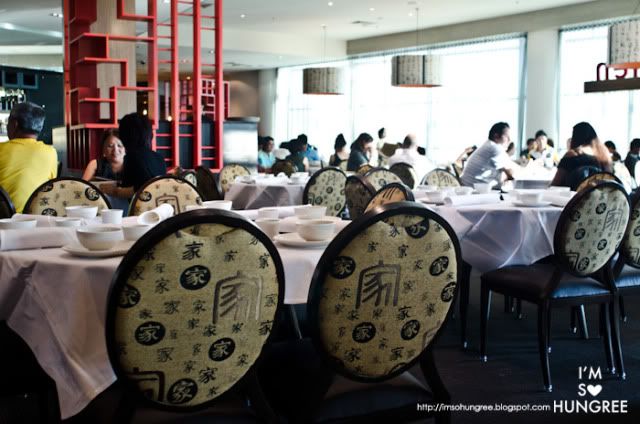 One of meals we did have out as a family though, was at Secret Kitchen in Doncaster Westfield, for my aunt's birthday.
It's located where Kam Fook used to be, and as such still retains the beautiful floor to ceiling windows that stretch the length of one side of the room. In the evening in summer it is just gorgeous to be watching the sunset.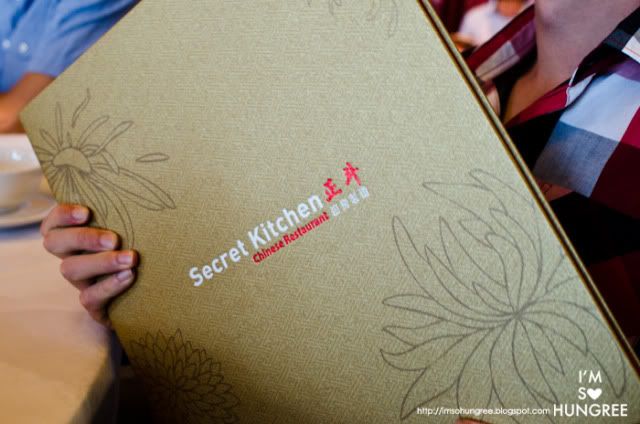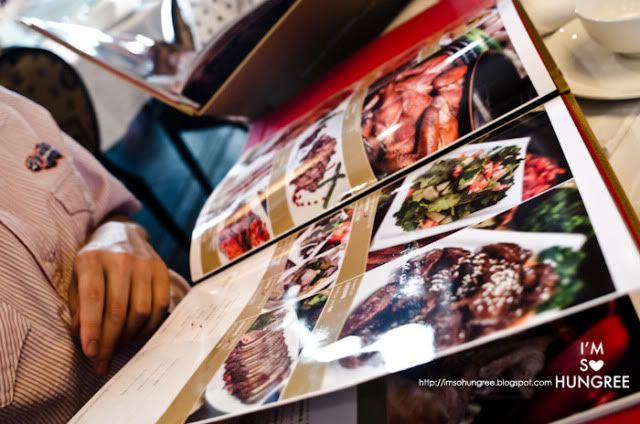 The menus here were absolute behemoths! But they were gorgeous to look at and is how people should be doing their menus if they want to have pictures in them.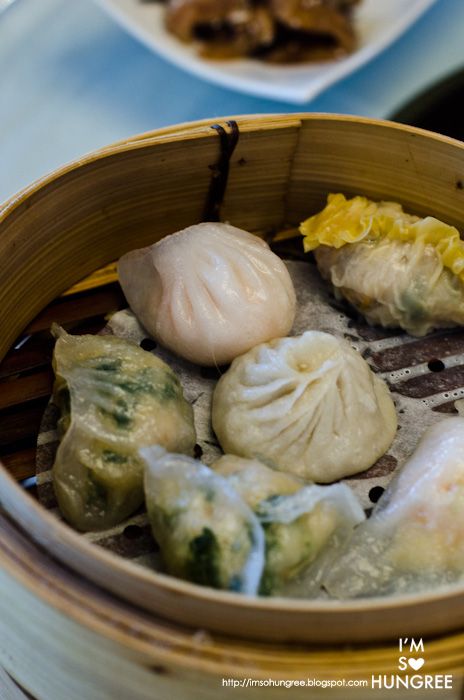 Whilst we weren't there for yum cha (since it was dinner time), we still decided to try the assorted dumplings, which are made in the kitchen and not outsourced. We found that they were actually pretty good, the skins were fairly thin and the fillings quite tasty. Would like to come back and try the yum cha sometime now!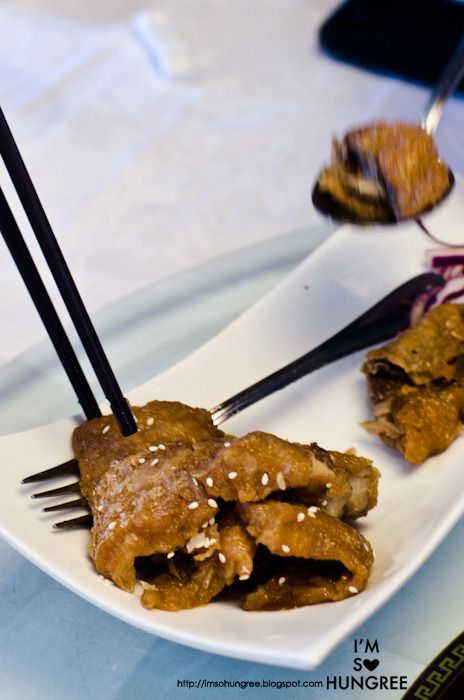 Smoked fish, one of my mum's favourites is always a nice way to start a meal, it's a cold dish and is so soft and smooth, served with a sticky sauce.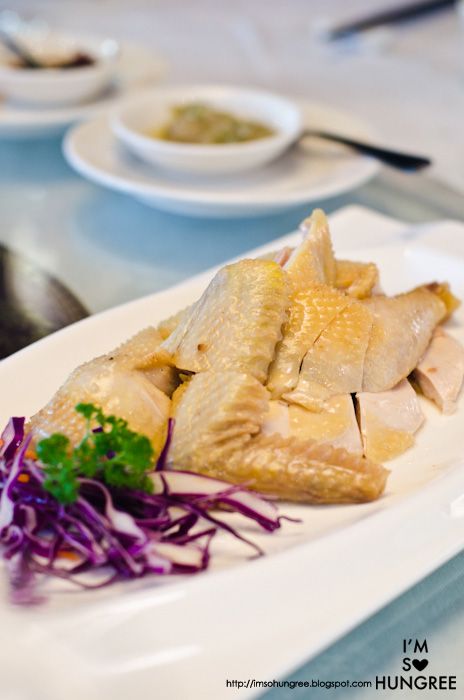 Secret Kitchen steamed free range chicken. Yum. Yum, yum yum! Juicy and tender, this is one of their specialities which the whole family totally lapped up.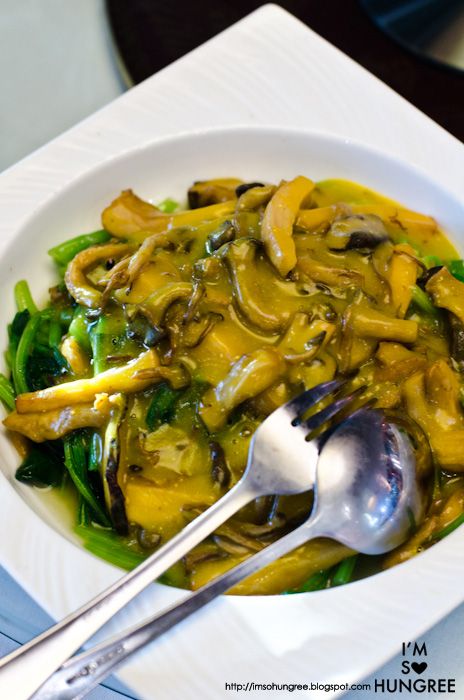 My parents surprised me by deciding to try something different and ordered the mixed fungus and spinach with pumpkin sauce. Um, last I checked this isn't traditionally Chinese I think! My dad actually quite liked it, but I found it didn't quite work for me. I found the pumpkin sauce a little too sweet and a little off putting and the spinach was just a bit too sad and soggy underneath.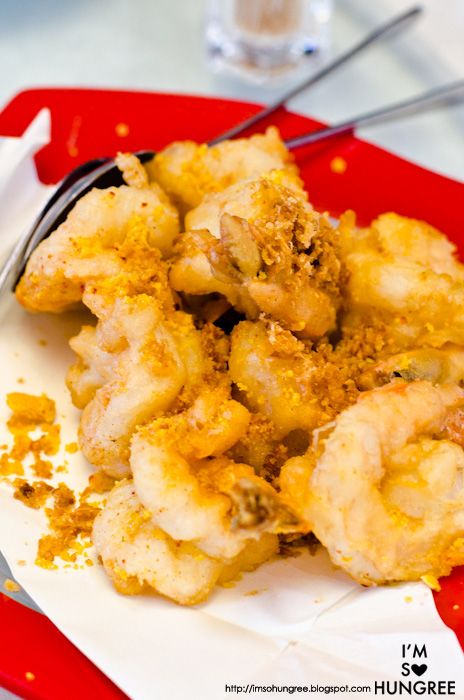 I on the other hand, decided we should try the deep fried king prawns with spicy salt and duck yolk. Who hit a home run? Yeah, that's right, I did. Huge prawns that were incredibly luscious and juicy, the duck yolk giving it a crunchy exterior and a subtle but sexy flavour.
Assorted fungus with tofu in bouillon, the tofu is supposedly made in house and it certainly shows! The tofu is just a wobbly, silky smooth experience, melting away in your mouth!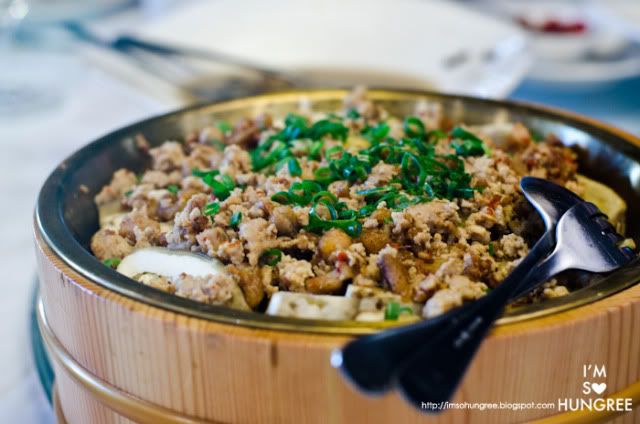 One of the most popular dishes of the night, steamed eggplant in silver cod sauce. It was just so incredibly rustic, full of flavour without being overly salty and hardly oily. My dad kept commenting on how this really tasted like it had just come out of someone's home kitchen. Just the way he likes it.
I didn't take a picture of it, but my aunt ordered the Szechuan spicy beef. Now my family are born and bred Malaysians, my parents in particular can handle a fair bit of spiciness, but the general consensus was that dish was just too spicy! I know Szechuan is supposed to be spicy, but I think the issue my mum pointed out was that this was numbing, as expected, but it was just too one dimensional, and that there was not much other flavour experienced.
I'm not sure, we debated it, but none of us really liked it too much. Would be interested to see what others think of it though!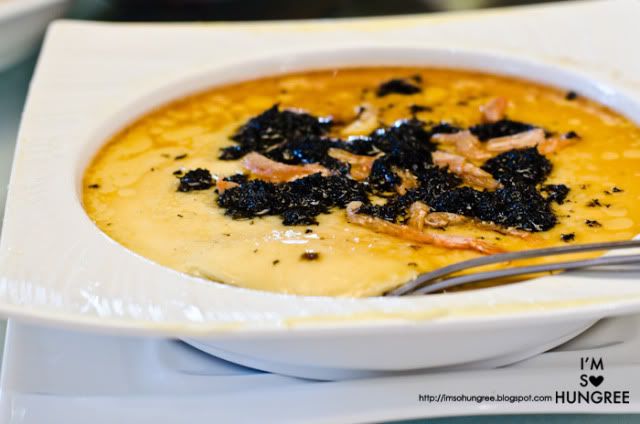 Steam egg with dry shrimp and bamboo bird's nest, I love steamed egg dishes. They're just so comforting y'know? Especially when they come out so smooth, almost like a custard, perfect with a bowl of fluffy white rice.
Hmm, that's quite a bit of food isn't it?
Well time, for dessert then!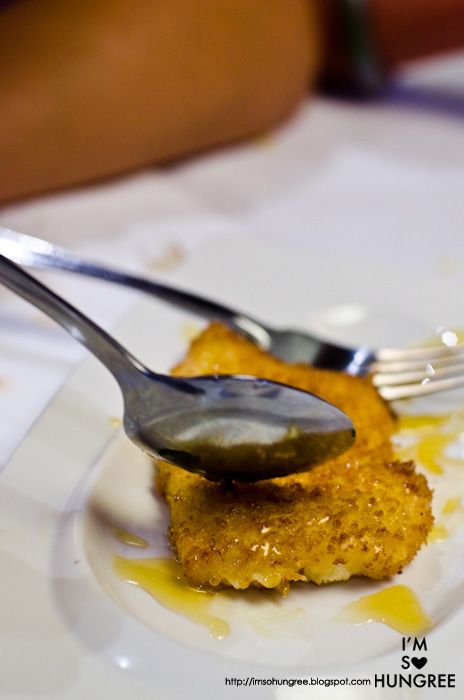 My brother ordered deep fried ice-cream, which didn't come out quite as expected! Rather than the typical ball of fried ice-cream, this was instead a flat rectangle, but I absolutely loved the crisp and crunchy exterior. Just fabulous. This shape gives it a nice 'fried-exterior-to-ice-cream' ratio as well, although I could have done with a little more volume in general...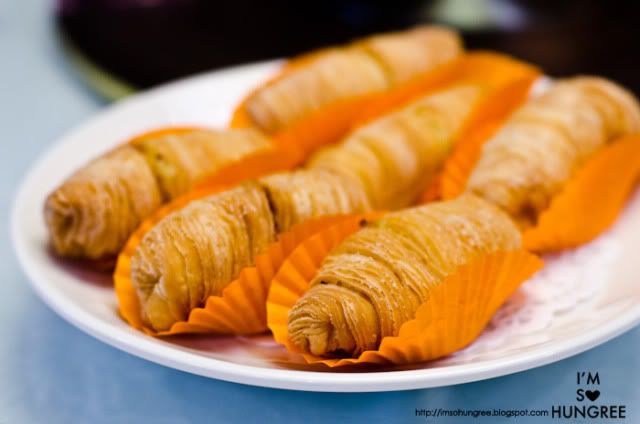 And the last but not least…the durian puffs! Man, I could smell it, even before they were cracked open, as they hit the table. I didn't have any, as I'm not a durian fan (fail Malaysian), but reports tell me that they were absolutely delicious, with a short and light crust, and a intense strong flavour, the way the durian lovers like it and the durian haters (like me) hate it!
A couple of other things we liked about Secret Kitchen was the good selection of wine on the menu, we had a lovely gewurztraminer from Alsace for just $39, and the friendly and extremely efficient service. I do not think we were needing at all that night! We instead, laughed, enjoyed all the tasty and homely food, and made merry all evening. What more could you want out of a family meal?
Shop L2-2003 619, Doncaster Rd
Doncaster
,
VIC 3108