I'm a pretty well-seasoned traveller. I don't usually take the '2 hour check-in' guideline too seriously, especially for domestic flights.
That is, except in America.
Which means that my 9am flights that I figured when I booked them wouldn't be a big deal, means we're actually waking up at 5 something in the morning to get ourselves organised and ensure we have plenty time to get to the airport and that we don't get stuck in the rather ridiculous security measures.
Fortunately (although at the same time annoyingly) we always arrived at the airport with plenty of time to spare (except for our last domestic flight…but that's another story).
When we flew to San Francisco from LA, we got up at quarter to 6, walked 20 minutes to the train, got on the metro and changed train twice, before finally catching the free green (I think) shuttle that gets us from the Aviation metro station to the airport. Phew! It was a long trip, but it did only cost us a couple of dollars versus whatever a taxi might cost no?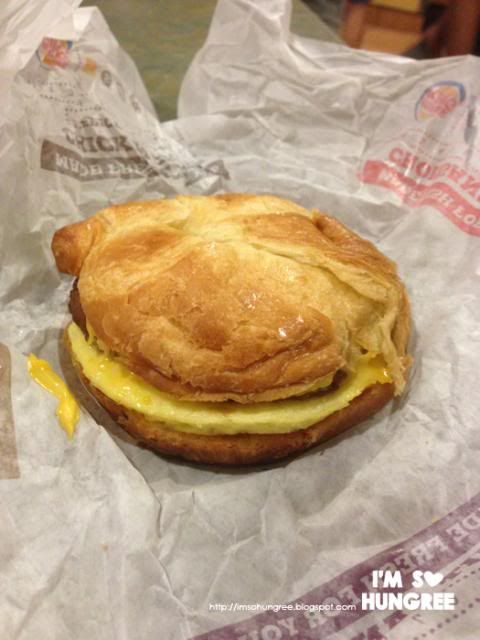 Brad encountered a Burger King ham, egg and cheese 'Croissan'wich', which came out a little (or a lot) more deflated than the pretty menu picture showed.
Once. Probably never again.
Surprisingly, LA airport was quite kind to us. For all the shit LA airport gets, I so far haven't really experienced it. Crossing fingers it stays this way forever!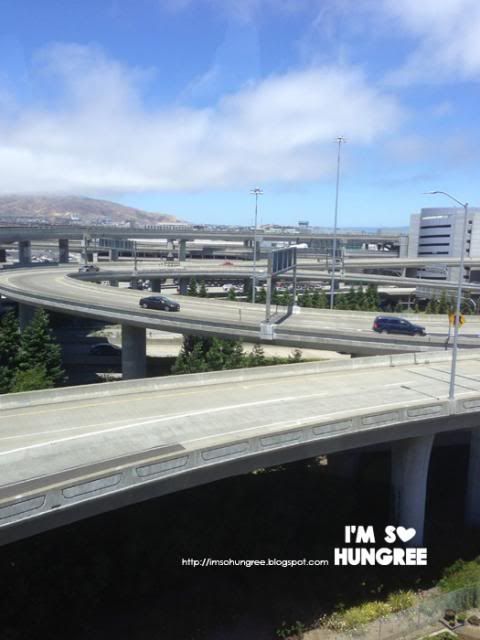 So after getting up at stupidly early hours, flying, landing and catching the BART into San Francisco city, it was amazing to emerge from the station to clear blue skies, rainbow flags flying proudly up and down the street and just the most gorgeously characteristic little city. Brad and I could instantly tell we were going to like the place a whole lot more than LA.
Also we were very hungry.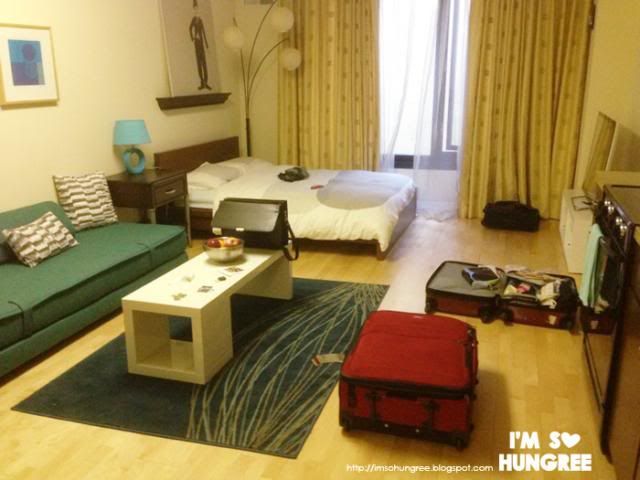 We settled into our AirBnB studio apartment in the South of Market area, better known as SoMa, which was just awesome. It was a little bit more than I had wanted to spend, but I had negotiated a bit with the owner as well to get her apartment a little closer to our budget which she kindly accommodated.
Brad and I loved the apartment, 3 minutes from the Montgomery Street BART station, 30 minute walk from pretty much everything else, incredibly spacious and with all the comforts of home. I honestly could not have asked for a lot more out of the place. It definitely made a great base while we were in San Francisco, and I would highly recommend the area if anyone ever visits San Francisco.
But we were still hungry.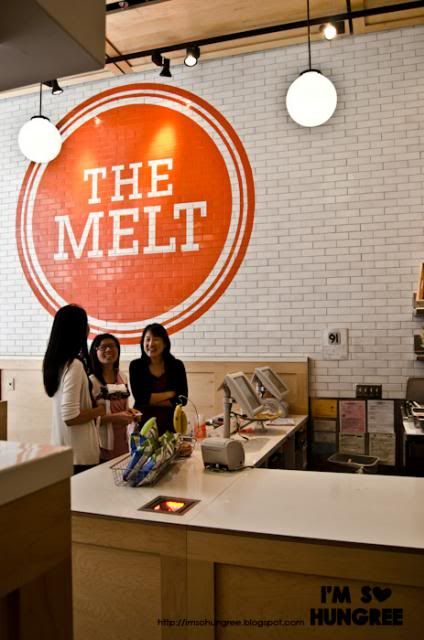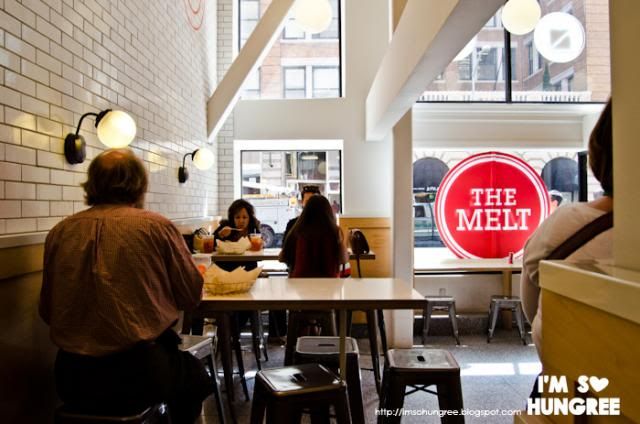 So we headed back down to street level where we wandered into Melt, just a couple of doors down, which is basically just cheese and bread. MELTED cheese and bread. Over the counter, fast, but still kinda cool and hipster. Like Grill'd but sunnier and smilier and cooler and where everything is recycled. Cause that's what San Francisco feels like. Americans, you and your grilled cheese is pretty much the best thing ever.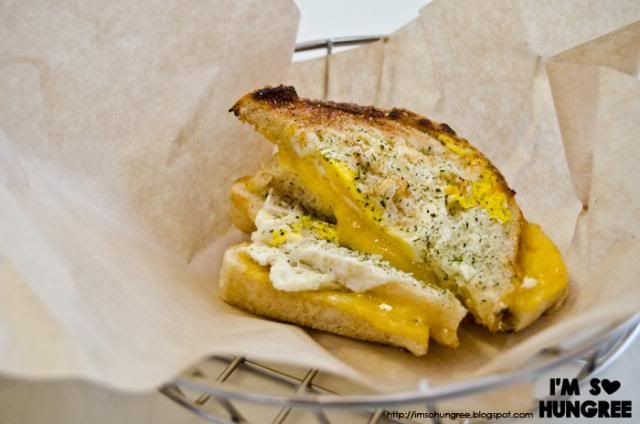 I ordered one of the breakfast melts, The White Hot, an 'egg-white-in-a-hole' with pepper jack and a jalapeno on sourdough. The joy of naughty, but good all in one bite, with a little kick at the end too. Crunchy toast, gooey cheese, is there really anything more comforting after 6 hours of not eating?
A chocolate milkshake also topped off the experience and had me scuttling into a corner to have a private moment with it, while Brad looked on rather confused.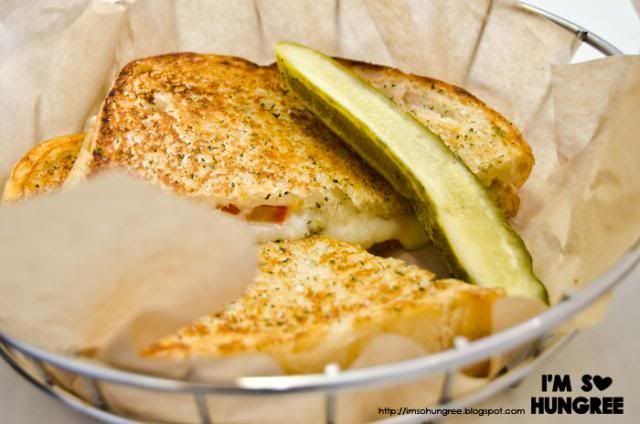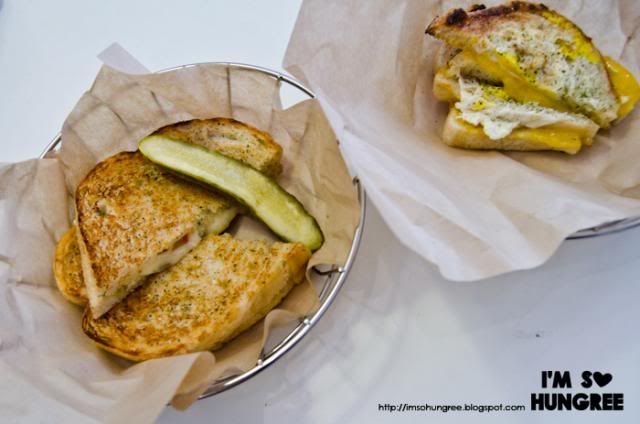 I can't remember which one Brad ordered, maybe the Mission? Pepper jack with jalapeno on sourdough? Regardless, the important thing is melted cheese and a pickle. The pickle was genius!
We revisited The Melt several times during our stay and always left extremely happy. I love that when you buy something in the morning, if you keep your receipt and return after 2pm, you get a free soft cone. FREE SOFT CONE. It was amazing awesome.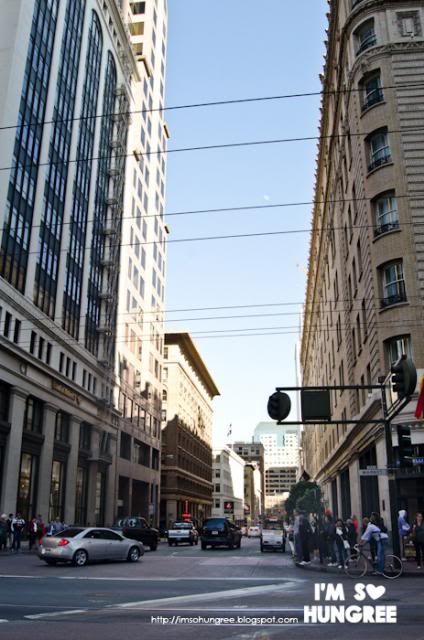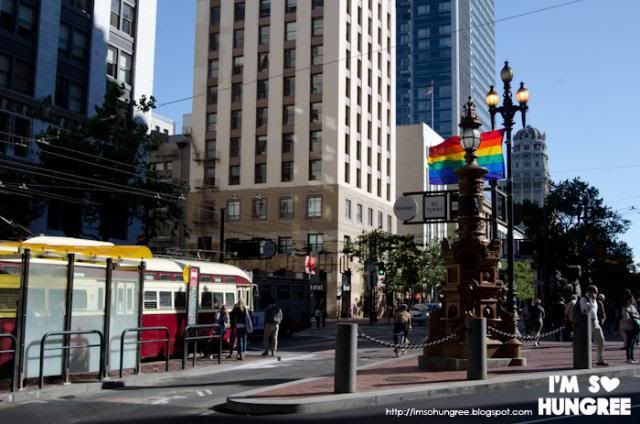 Tummies finally contented, we set to explore the city and wandered up to Union Square, past all the shopping and consumer madness surrounding it. One thing that's instantly noticeable in San Francisco, compared to Los Angeles, is just how much more interesting it is to walk around. While some people don't like crowds, I absolutely loved the hustle and bustle, the business, the energy, the life I guess! And San Francisco really is a beautiful city to explore, with a healthy mix of new and old buildings, giving the place just a whole lot of character.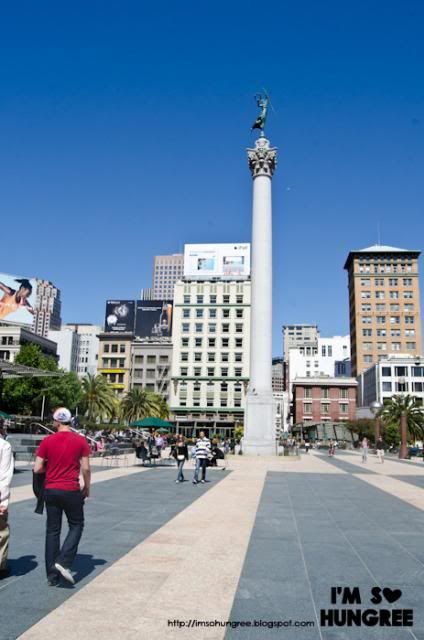 Union Square itself is a public plaza in the middle of the shopping district, and got it's name as it was once used for rallies and support for the Union Army during the American Civil War.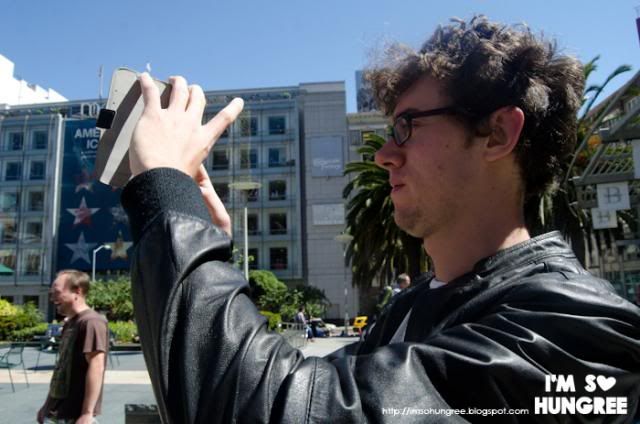 But really, let me be honest here, I didn't drag Brad up to Union Square to take pictures of the Dewey Monument. Maybe a little. But not really.
My ulterior motive was actually to visit Tout Sweet, Yigit Pura's patisserie that makes itself at home in Macy's.
To give a little bit of back story, I've religiously watched Top Chef since season 3 when I first learned of the show. There have now been 10 seasons, plus 2 Top Chef Dessert seasons as well (Yigit Pura won the first one of these) and a few Top Chef Masters (although I skipped some of the earlier seasons as the hostess was boring). I'm mildly obsessed. While some people will go celebrity hunting in the states, I'm off Top Chef hunting!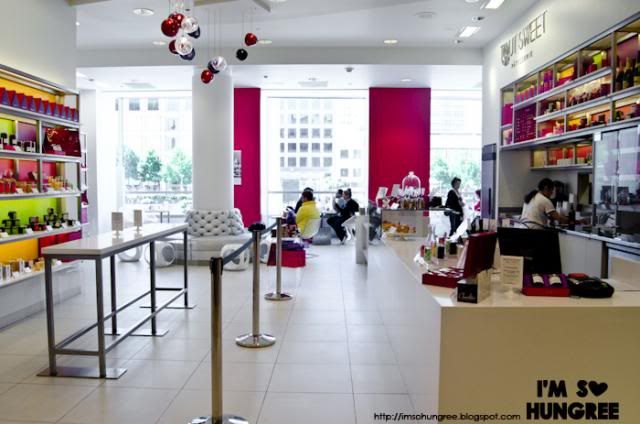 After getting mildly lost while trying to figure out where it actually was (and nearly giving up and walking into Pinkberry Yoghurt instead), we were greeted, on level 3 in Macy's, by a pristinely white decor with saturated pops of colour and gorgeous floor to ceiling windows overlooking Union Square.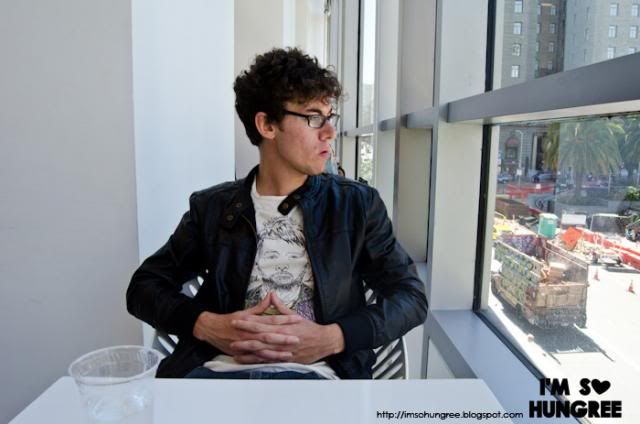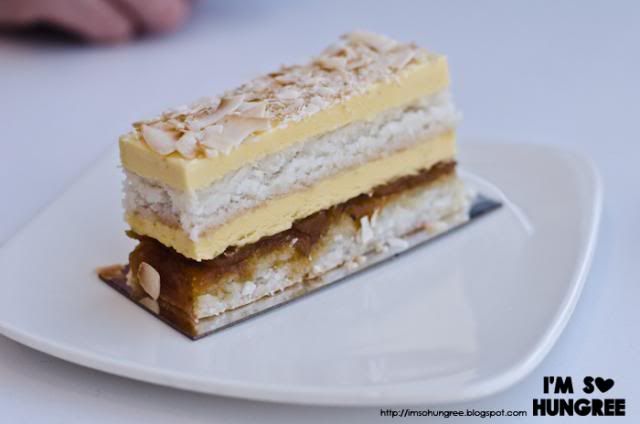 A bit of um-ing and ah-ing later and I found myself perched at a table next to a window, with a 'La Vida Pura' in front of me. Why fancy that! Whilst the flourless coconut cake layered with house candied pineapple and passion fruit curd might not be the usual thing I jump for first when it comes to sweets (I'm more of a rich chocolate girl), this was certainly a nice change to the norm.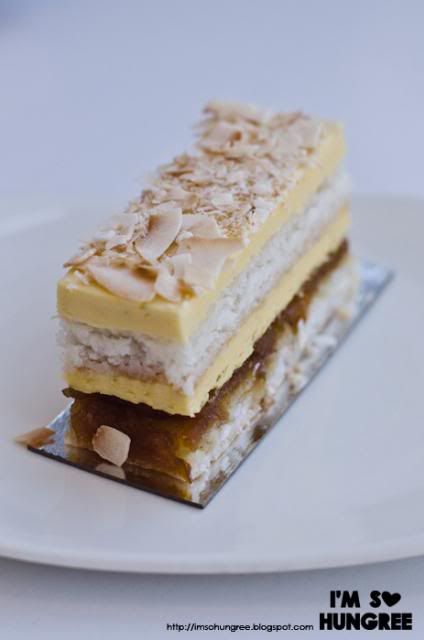 The sweet coconut was a nice pairing with the rather bold and vibrant candied pineapple, there seemed to be a bit of ginger in the flavour and for some reason it reminded me quite a lot of a Chinese pineapple tart, with similar flavours.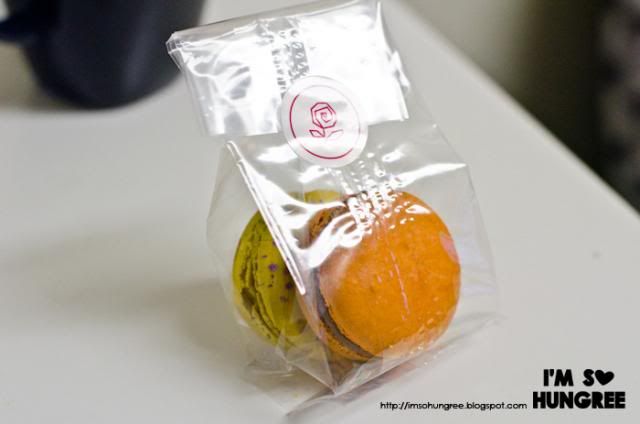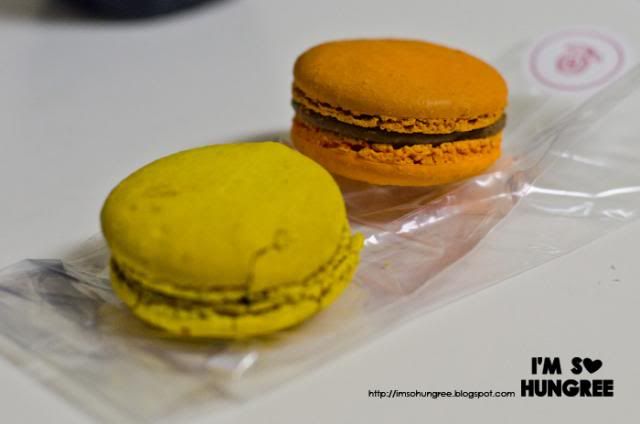 Naturally some macarons were taken home as well, which did not disappoint. Of course I had to get one in the local baseball team colours!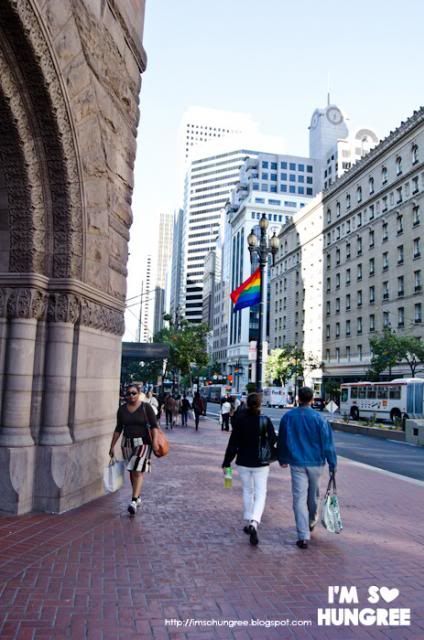 We returned to our apartment to have a little break, and as Brad caught up with Reddit and I tried to figure out where we should go for dinner…I had a little bit of a meltdown. I've just realised I'm actually a bit of a control freak (a term I have never previously used for myself), and after being in Los Angeles, where I had so carefully planned our agenda out, not having anything in place in San Francisco (except for a few things like Alcatraz), completely freaked me out!
So many places to go, and definitely not enough time to do them in! I wanted to be lazy, but felt I had to also keep my blogger hat on and go forth to search for intrepid foodie finds. Then there was the list, how on earth does one break that down into just 4 days and will Brad get mad at me if I want to spend too much on food again?
I know. First world problems right? I'm a touch neurotic.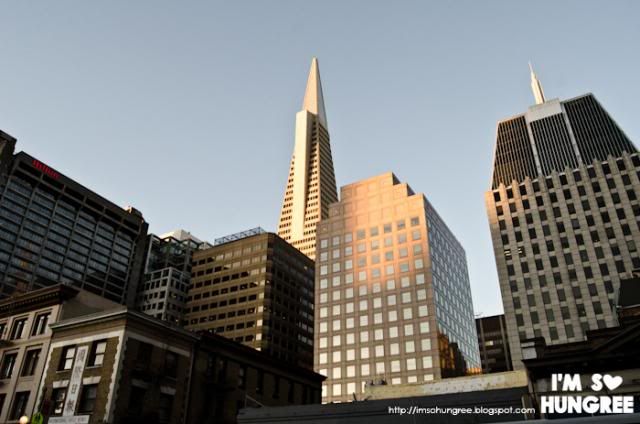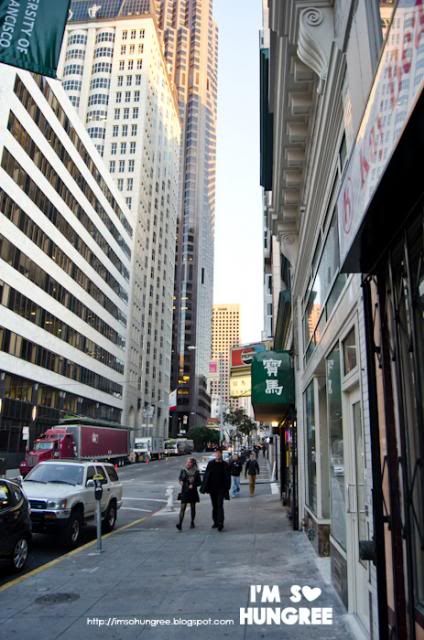 Fortunately Brad's not, and after calming me down a bit I realised I still felt a bit sick from our previous boozy LA night and just needed to return to my true comfort food. Rice. Bring me all the Asian goodness!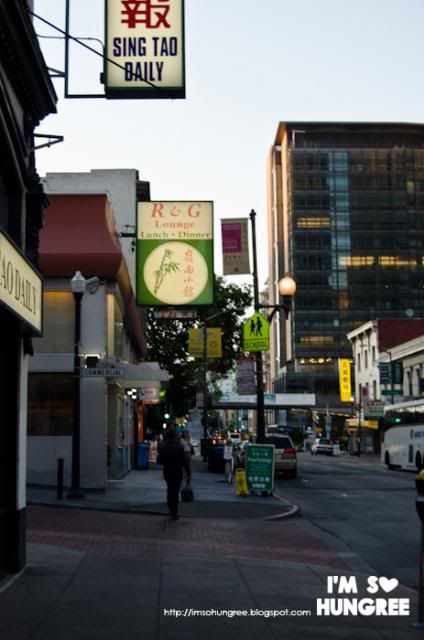 And so, we made our way to R and G lounge, which had previously gotten love from Anthony Bourdain, which of course means even at 8:30pm there's still a 30 minute wait.
Being in R and G though was so comforting and familiar. No matter where you go in the world, all good, non-too-fussy, Chinese restaurants have a similar vibe to them. Maybe it's the Feng Shui or something? Although there were a lot of people to get through, the turnover seemed to be quite high and we ended up only waiting for about 15 minutes or so I think.
The feature dish at R and G is the salt and pepper dungeness crab, which at $40, gives you pretty good bang for your buck. I mean look at it! Brad and I were in absolute awe when it was plopped down on the table. Took up most of the table space! Covered in a crunchy batter, it was a deliciously messy affair as Brad and I peeled our way to the gorgeously sweet crabmeat, although it was slightly overwhelmed by the saltiness in the batter. But really, I was after something comforting and kind of naughty, and this was just kind of perfect.
We also completely over ordered, again, still not learning our lesson about American portion sizes.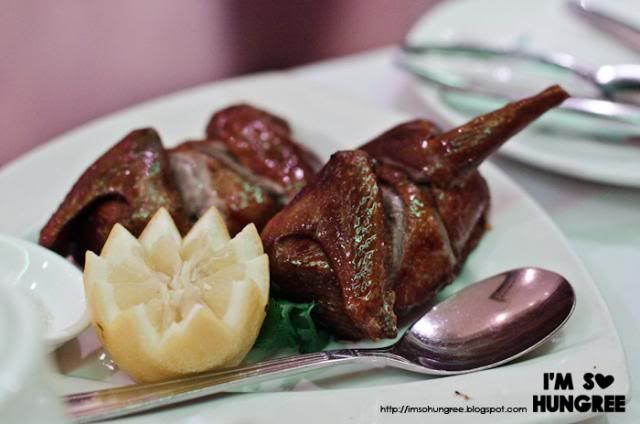 I can't remember if this was a roasted squab or quail, but it was oily on the lips and finger licking good. The meat was a touch dry, but so flavoursome!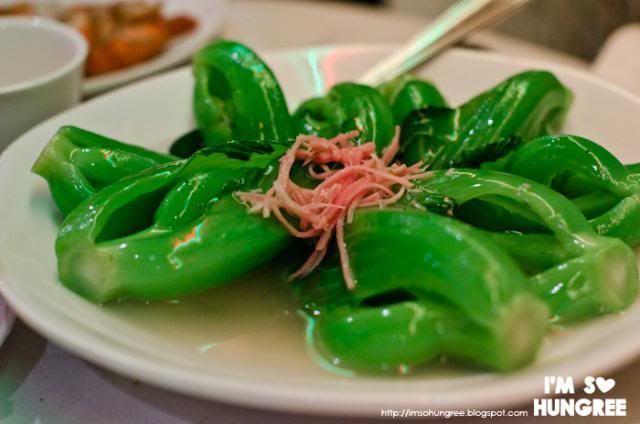 Tender greens, covered in a thick 'Supreme' broth were topped with a pinch of shredded Virginia ham and were quite a bit more bitter than I had expected. It took me a little while to adjust to the flavour and even then, it was a bit of a struggle to work through the bitterness. Should have probably stuck with what I knew…like broccoli.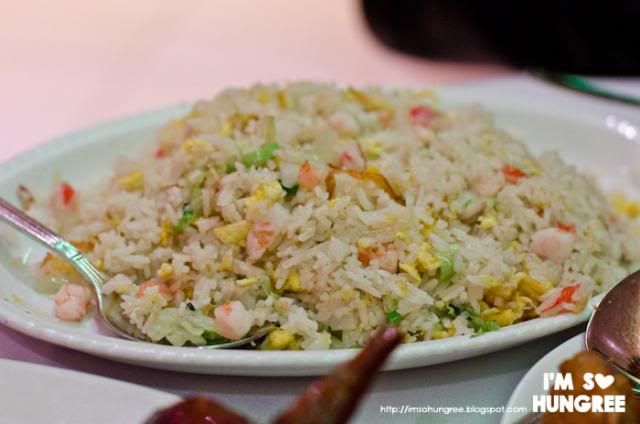 Thankfully we had a seafood fried rice which was possibly some of the best fried rice I ever had. I was really quite surprised how much I enjoyed this. Maybe I had been feeling deprived after not having rice for a few days and overloading on potatoes, so my Asian was kicking in and screaming for the staple carbohydrate…or maybe it was actually just really delicious. It's a mystery. Who knows!
But really, I loved how clean and light the fried rice tasted, no greasiness, no oiliness, a fluffiness to the rice, the sweetness of the prawns was accentuated nicely. Although this serve was pretty big, it was actually kind of perfect because we got to take it back to our apartment for a snack another night, in the typical Chinese takeaway boxes. We could be on a sit com now right?
I was really impressed with the service we got at R and G lounge, with some of the friendliest waiters I had ever come across in a Chinese restaurant. So courteous and efficient, quickly clearing away dishes and topping up tea. I couldn't help but smile watching the bartender also engage in some friendly banter with a solo diner at the bar, I could only imagine if you were dining alone (and are a chatty American) that the interaction would be quite welcome.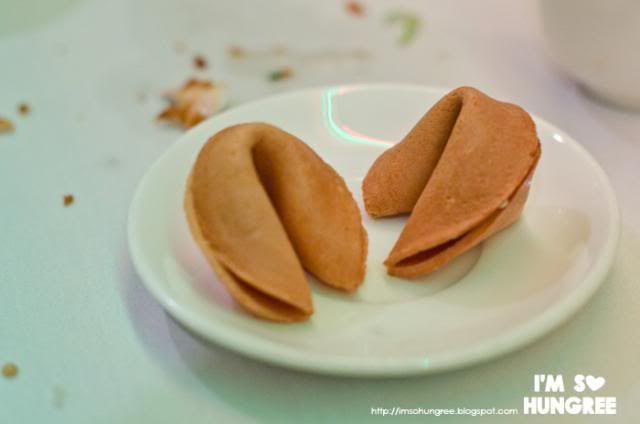 Of course, our evening was capped off with some fortune cookies. It had been a while since I had had these and I couldn't help but laugh (and be mildly freaked out) at how accurate mine was.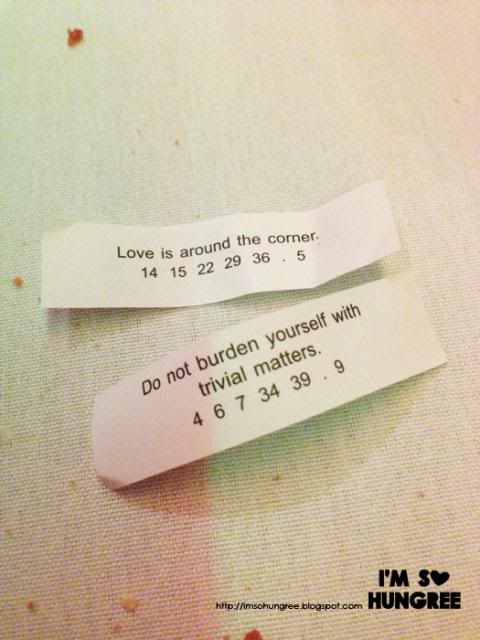 "Do not burden yourself with trivial matters."
Apparently the universe is feeling my meltdown and is also telling me to calm the hell down!
Brad's I wasn't so sure about. Maybe he's sneaking off to hang out with the hookers later?
We capped our first night off in San Francisco with a lazy drink in a relatively new bar in SoMa, Novela.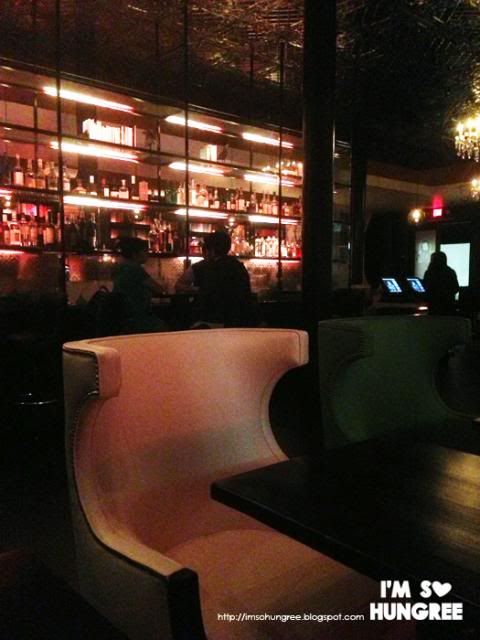 Dimly lit, with soft neon lights, a couple of tall communal benches, but lots of wide and lazy leather lounge seats as well, I felt like I was in a very exclusive drinking library, with books lining the walls and a rather eccentric but slick mix of patterns and textures throughout the interior.
What had drawn me to the place, was the punch on tap. How cool is that? I really need to stop saying cool. San Francisco's fault. You could order by the glass, grab a flight of three or have it by the pitcher. There was a choice of 6 punches in all, but I naturally had to go for the one with the gin base, a touch of elderflower, raspberry, white tea and lemon.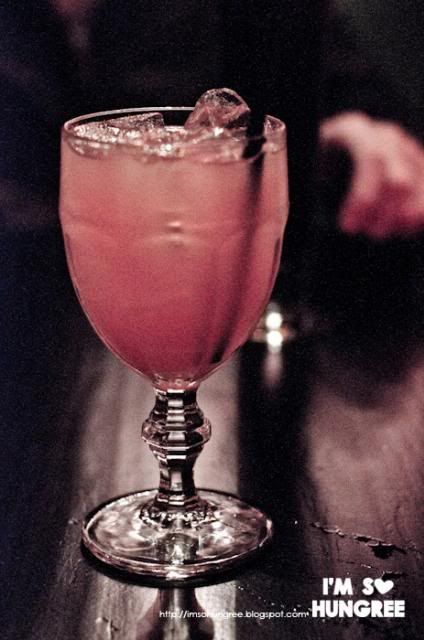 So light and refreshing, in the incredibly dangerous way. I could almost envision myself out at the polo with this punch, sipping and giggling with other socialites in the perfect Californian weather. But fortunately I was not, and instead curled up in a bright yellow leather chair (naturally), smiling stupidly at Brad, having finally settled down.
Other than punch, there is a healthy selection of very reasonably priced cocktails, and a decent beer list as well. On a Monday night it was surprisingly lively, but the place was big enough that it was quite easy to find a quiet and secluded area to have a nightcap at.
Hey San Fran, you're kind of awesome.
Geary Street Entrance, 3rd Floor