I've just realised how long it's been since my last brunch post, so feel it is necessary to share the most recent brunch adventure from last weekend, which happened to be just off Chapel Street, an area Brad and I used to be in for breakfast all the time (hi Dukes!) but seem to be frequenting less and less these days.
We ended up at Two Lost Boys, a new venture, nestled in quietly next to Windsor Station by Michael Almagor and Justin Kony.
After perving on the menu online through the week, shortly after they opened, I decided a weekend visit was needed quite promptly, as beetroot and sweet potato fritters were calling my name from the concise, but playfully creative menu.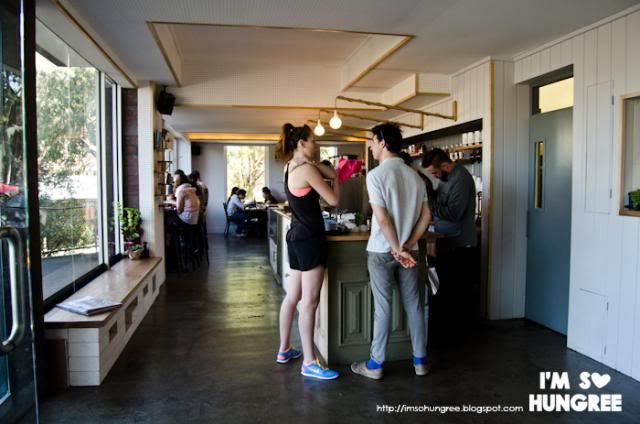 I breathed a sigh of relief upon arriving to see that the cafe didn't have a line out the door, as many of the other popular cafes did on the walk over...although I'm sure that's not far off from happening soon!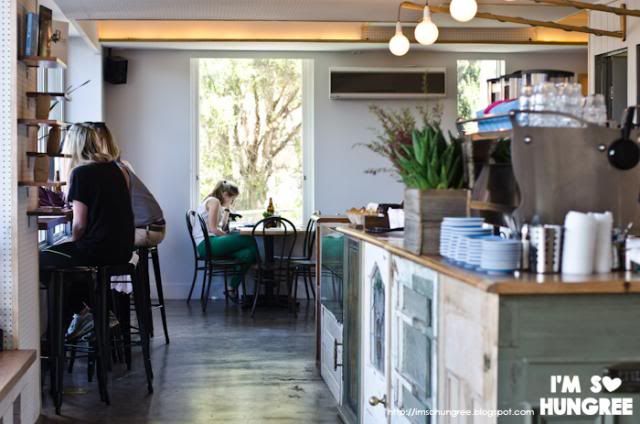 I loved how open the space was, with generous windows, and a cool and light colour palette. It was nice to have space to breathe and not worry about my elbows bumping into other people constantly. I also totally adored that the coffee counter looked like it was made out of old doors, so cute!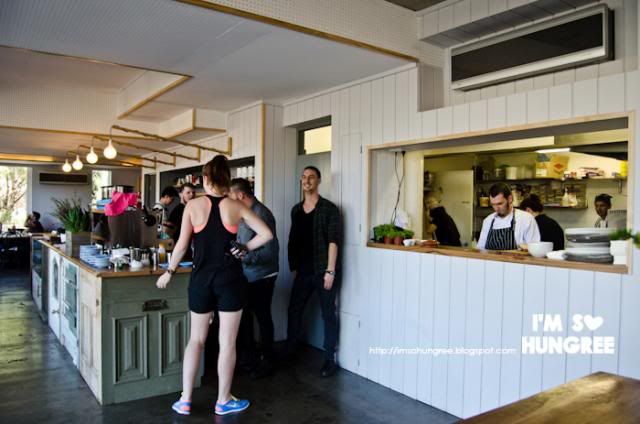 We perched ourselves on the tall communal table near the entrance of the restaurant, where we had a perfect view of the kitchen and all the food in transit…and all the smells that gently wafted over…it really got the appetite going! The cafe extended past the coffee counter where individual tables rested up next to windows, perfect for getting lost in a book or two.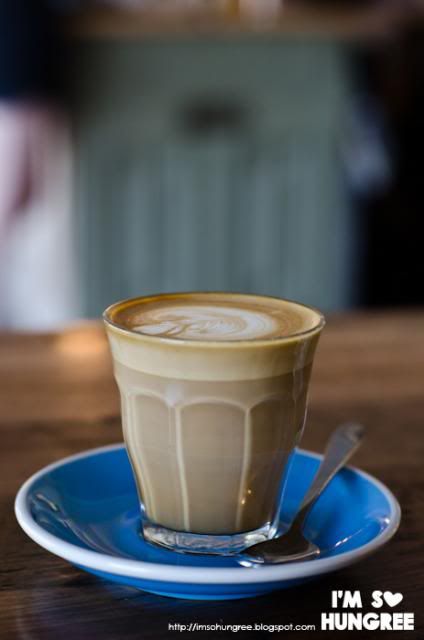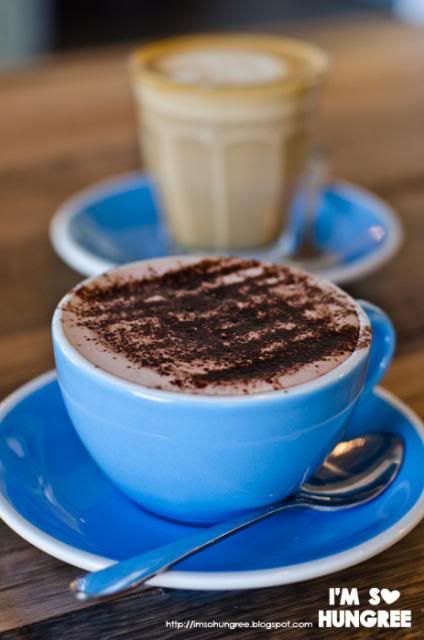 The coffee beans are sourced at Two Lost Boys from Monk Bodhi Dharma, and come out looking beautifully made, perched on sky blue crockery. I opted for a lovely smooth and not overly rich hot chocolate instead of my usual chai, as they use Calmer Sutra chai, which I've decided I'm not such a big fan of these days.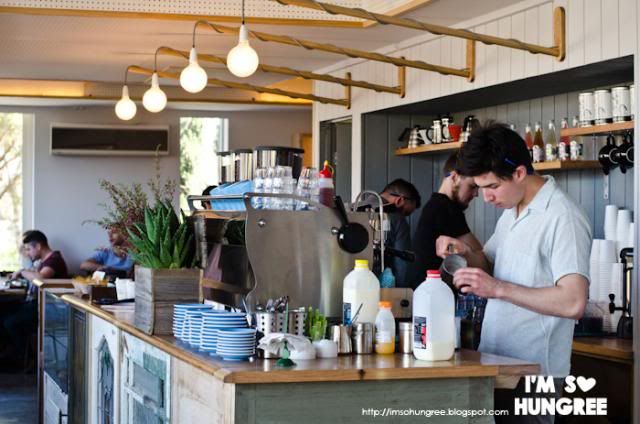 Whilst the whole menu's really a bit of a tease, the sort where I want to order everything on, Brad and I still zero-ed in on our favourite menu items.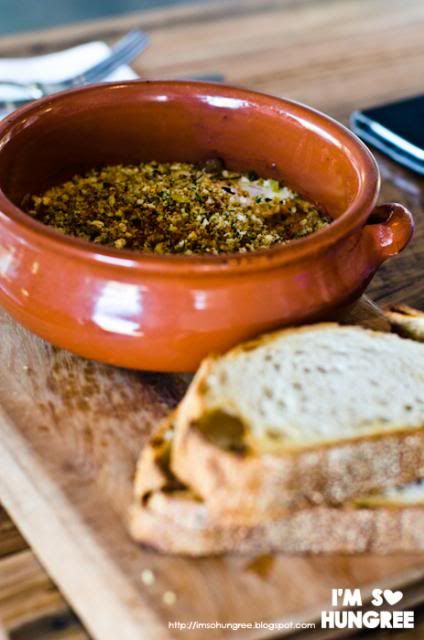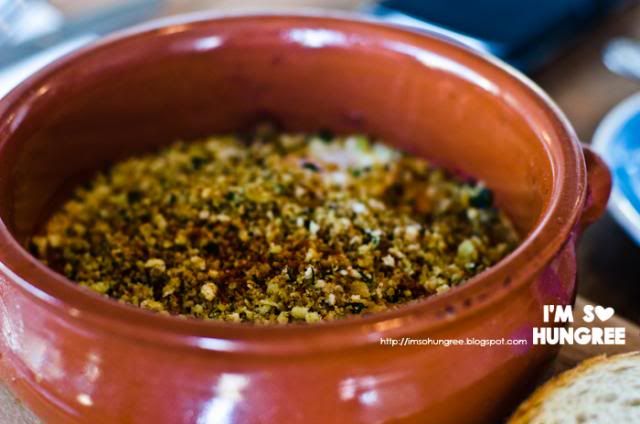 So for Brad that means baked eggs. At Two Lost Boys it's done with French style white beans, topped goats cheese and herb crumb crust served with two slices of sourdough. Whilst Brad generally prefers his baked eggs a little more saucy, there's no denying that this was absolutely delicious. It had the sort of consistency that meant it spread nicely over bread, rather than being the sort of baked eggs you would mop up with bread. Small difference, but a difference all the same. The mediterranean influence was clear in the slightly crunchy herb crust seasoning. Yum.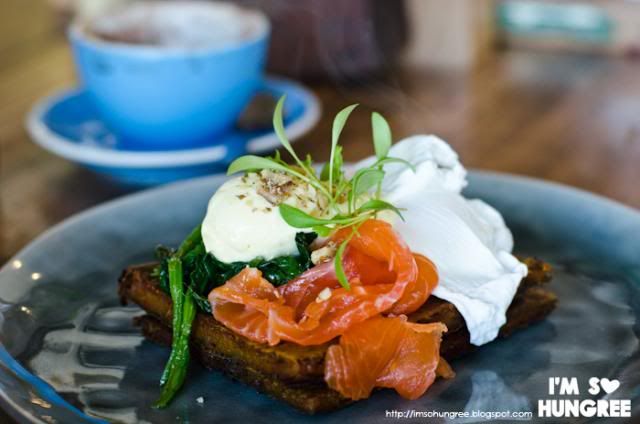 I knew before arriving I was going to end up with the sweet potato and beetroot fritters…because…well, where else have you seen that combination in Melbourne hey? I absolutely adored the two of these together, a beautiful smooth texture from the sweet potato and the flavour and sweetness of the beetroot really coming through and sweeping me off my feet. Happy sighs!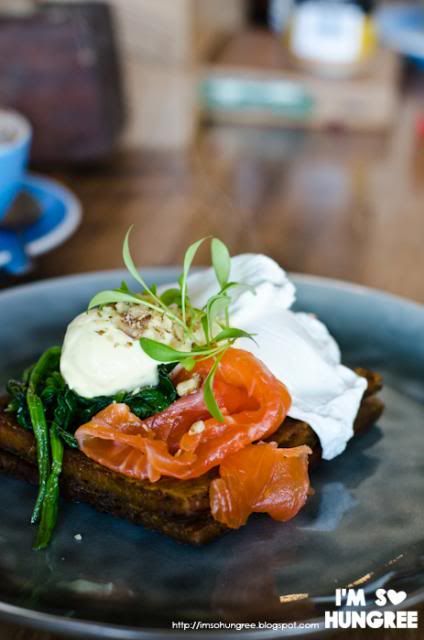 They were topped with a few folds of smooth and cool house-cured salmon carpaccio, horseradish and walnut cream, which was so delightfully rich, light and cheeky, a touch of spinach and two gorgeously poached eggs. There's nothing here to disagree with. Whilst I've always adored corn fritters, I certainly wouldn't say no to seeing more of these around the brunching circuit!
Brad and I loved our brunch at Two Lost Boys. With smiley, friendly service, and delicious food, I think these Two Lost Boys have definitely found a home in Windsor. Get in before the rest of Melbourne does!